Wow, we seem to be blogging lots of success stories at the moment, which makes us extremely proud here at Formula Botanica HQ! Our students really are amazing entrepreneurial individuals and we wish them all the success in the world.
In today's blog post we were very fortunate to catch up with Brigitte Abella, Founder of Metiista.
---
Hi Brigitte, please tell us a bit about you!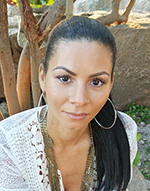 My name is Brigitte Abella. I was born and raised in Paris by a French father and Trinidadian mother. I moved to NYC in my early 20's to pursue a career in advertising / marketing. After 10 years in the fashion industry living a successful but fast-paced life I decided I needed to make a change and recharge. I relocated to Miami Beach, and rediscovered my real passions; healthy cooking, natural beauty formulations: making skincare out of natural clays, herbs and oils. I have been doing this since I was quite young. Also, living in Miami Beach has allowed me to reconnect with nature in a very elemental way.
I discovered Ayurveda while living in New York and became fascinated by its teachings. The Ayurvedic heritage has always had an emphasis on using natural products and botanicals for beauty care and caring for one's health by nurturing body and mind. Naturally, I became an Ayurvedic practitioner, studying in Miami and the state of Kerala in India. While In India, I learned to make beauty oils the traditional way and evaluate skin & body type to determine the proper treatment.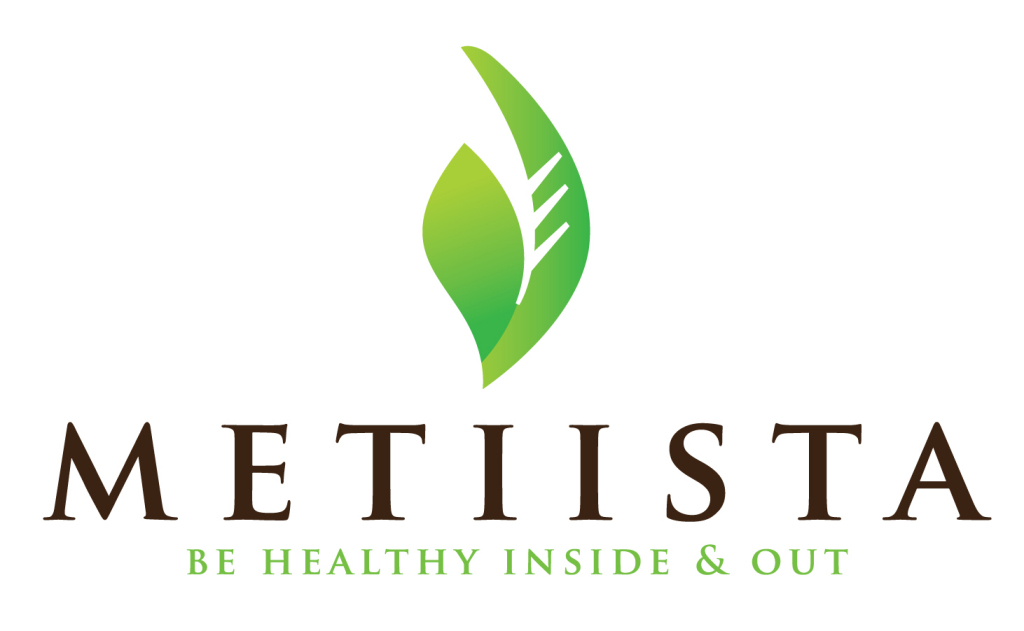 I believe in the importance of internal health reflecting outward to achieve external beauty, and that everyone's constitution is different. Any item, either taken internally or applied topically, can be beneficial to one person, and be absolutely harmful to another person. This is a core Ayurvedic belief.
I then trained to become a Natural Cosmetic formulator with Formula Botanica and different organizations in France in order to be able to incorporate my knowledge of Ayurveda into my cosmetic formulations and also to educate women on how to make their own beauty care products through Metiista workshops.
Please tell us about your business – where are you based and what do you?
My mission is to educate women about natural/traditional beauty secrets and holistic health/wellness practices from around the world.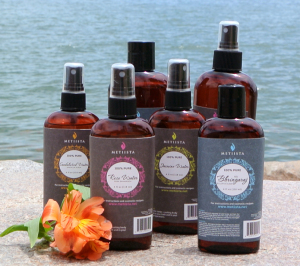 I'm in the process of opening an office in Miami Beach (November 2014) where I will hold my skincare workshops and health/beauty consultations. I also sell ayurvedic powders, oils and floral waters which can be used in cosmetic formulations. Next year I will start adding skincare services such as Ayurvedic facials and anti-aging treatments combined with a holistic (diet & lifestyle) treatment.
As an ayurvedic practitioner I treat the person as a whole. I have clients with skin issues and the first thing I look at is their diet . It's not enough to use an anti-aging cream. The combination of proper diet, lifestyle along with using natural beauty products appropriate for your skin type is what will get you results.
What does 'Metiista' mean and where did you get the inspiration from for your brand?
Metiista means "handmade" in Esperanto, an international language that was created in the 19th century to foster harmony between people from different countries. I wanted my brand to have that connotation because the best and most precious gifts you can receive are those crafted by hand, using artisanal knowledge and historical and cultural touchstones that have been passed down for generations, and that have been tested by time.
I intend to take that wisdom and apply it to modern living.
I also liked the fact that it sounds like "Metisse" which means bi-racial in French. It couldn't be more perfect!
Which courses did you take with Formula Botanica?
I took the Advanced Diploma in Organic Skincare Science and Tutor Training Program.
You combine your love of organic and natural skincare with your passion for Ayurveda – how do you feel these two work best together?
They actually complement each other.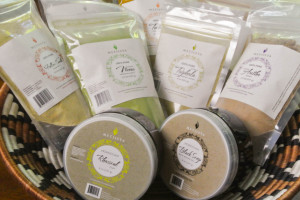 My Ayurvedic studies taught me to use the energetic of plant/food to maintain the health of a person or treat an imbalance. So when I recommend a skin regimen for a client I first evaluate her body/skin nature then recommend the appropriate ingredients. Also, when I make creams or lotions I select the oils and hydrolats based on their energetic quality.
I like using Ayurvedic powders because they're the closest form to its natural state and don't require a lot of human processing. I've seen the power of the herbs on my skin and hair. They work!
Your website talks a lot about beauty ingredients from around the world – which are your favourites and why?
I don't really have a favorite even though I'll admit I use a lot of Ayurvedic herbs in my skincare routine. This is what works for me and this is the reason why I decided to import them in the first place as I know them well. I also like argan oil which I also sell. I had to test a dozen oils by a French lab before finding one that is 100% pure and that passes the test for acid value, fatty acid composition, peroxide value etc..
You are now selling base cosmetic ingredients from all over the world. What inspired you to choose the ingredients that you sell?
As I mentioned above, having studied Ayurveda made it easy for me to know which products to sell. I chose herbs & oils that are known to benefit the skin & hair in Ayurveda. For example not a lot of people know that there is a specific kind of turmeric that is used for cosmetic called Curcuma Aromatica which is different from the one you cook with (Curcuma Longa). It's less irritating to the skin. I have a lot of requests from Indians living in USA and Europe for this product as they can not find it in their country. They know it as Kastoori manjal powder.
The desire to sell the Ayurvedic products came from a lack of supply for this type of product. Plus I'm able to control their quality so I feel confident about offering them to my clients and using the products myself. My products will also be sold internationally soon as I'm getting more and more requests from Europe.
My goal is to travel the world even more and learn about nature's beauty products and bring them to the West. For now, I only sell products from India and Morocco.
What do you enjoy most about running your own business?
What I enjoy the most is doing something I'm passionate about and helping people in the process.
Having your own business is also very empowering. You have the freedom to manage your own schedule so I can prioritize what's important in my life: Healthy homemade cooking, exercise and time with family and friends. I also get to meet like minded people who are making a difference in my community.
Every day is different and you never know what your day will bring! I love it!
---
Thank you to Brigitte for sharing her time and answers with us. Make sure you check out the lovely products and services offered at Metiista.net and be sure to follow Metiista on Facebook.
---
Leave us a comment
comments