About Formula Botanica
We don't teach you to be a recipe follower, we train you to be an innovator.
Welcome to Formula Botanica. Our school was founded in 2012 as an online organic formulation and business school – nothing of its kind existed at the time and Formula Botanica is still the market leader in its huge global market today. Through its accredited and award-winning online courses, Formula Botanica has seen thousands of its graduates learn how to formulate and launch indie beauty brands, many of which are now stocked by retailers globally, have won awards and receive rave reviews from their customers.
Formula Botanica is democratising formulation as part of its mission to teach the world to formulate. Not only is formulation fun, easy and empowering, but we can become more sustainable by formulating what we need, when we need it – stepping away from an industry that tells us we can only be good enough if we buy their products.
Our school's award-winning free and formal online courses have been instrumental in shaping a generation of hundreds of thousands of formulators, as well as thousands of indie beauty brands globally. We look forward to welcoming you into our student community soon.
The Formula Botanica Story
January 18, 2022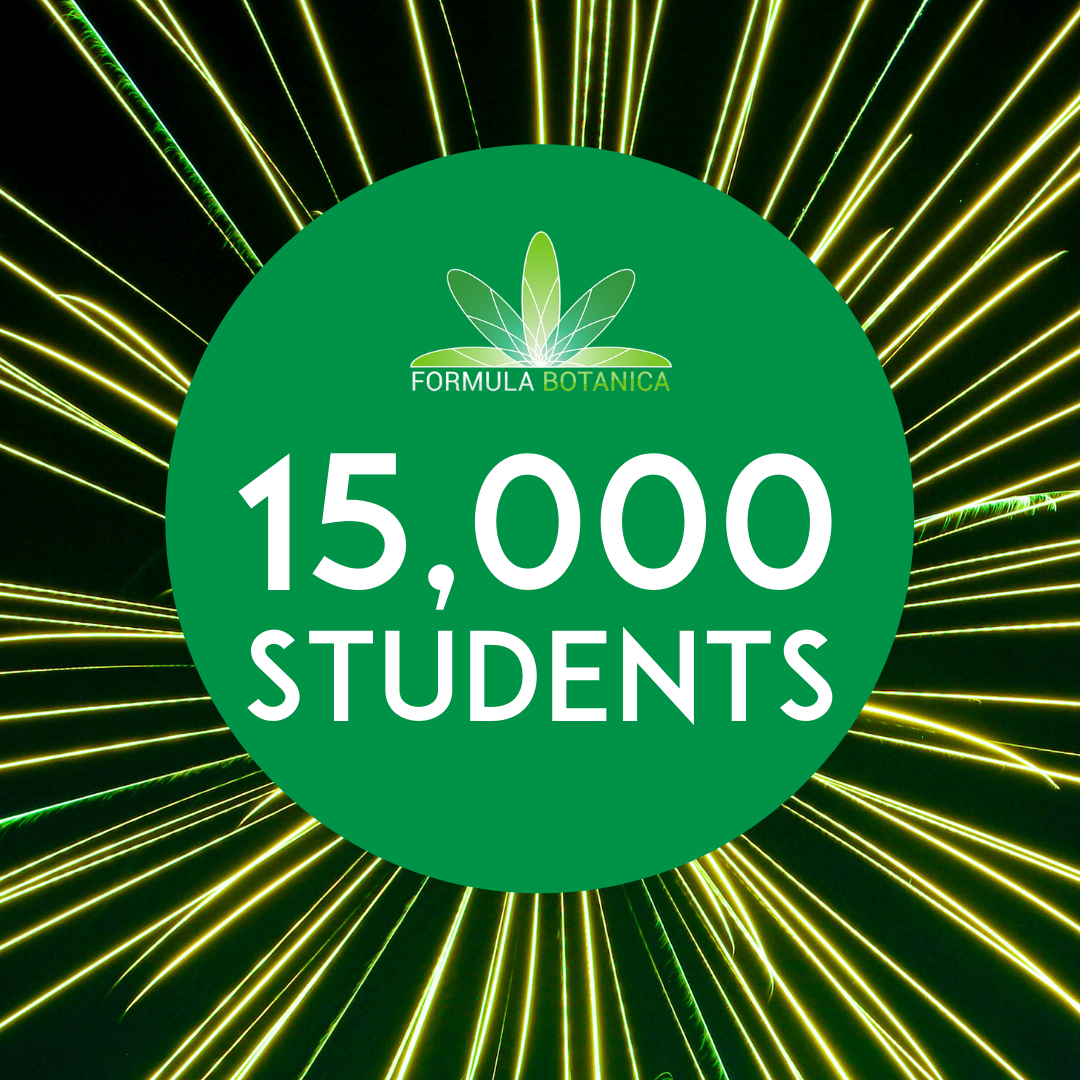 In January 2022, Formula Botanica welcomed its 15,000th student to the community. A student in the USA joined Formula Botanica as the 15,000th person to go through our courses. Our students continue to tell us how our courses change their lives.
FREE FOUNDATION COURSE
How to become an
Organic Skincare Formulator
By providing your details, you agree to receive additional educational & marketing emails from Formula Botanica, which further introduce our curriculum. Your data is never shared or sold. Read our

Privacy Policy

.
FREE TRAINING
How to become an
Organic Skincare Entrepreneur
Join over 100,000 other Formulators

By providing your details, you agree to receive additional educational & marketing emails from Formula Botanica, which further introduce our curriculum. Your data is never shared or sold. Read our

Privacy Policy

.
FREE TRAINING
How to become an
Organic Skincare Entrepreneur
Join over 100,000 other Formulators

By providing your details, you agree to receive additional educational & marketing emails from Formula Botanica, which further introduce our curriculum. Your data is never shared or sold. Read our

Privacy Policy

.