Formula Botanica is run by a team of people all around the world. Catering for many hundreds of students in dozens of countries around the world, our global team consists of dedicated experts who aim to make your learning experience the very best it can possible be.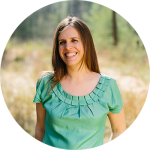 Lorraine Dallmeier BSc (HONS) MSc MIEMA MRSB CEnv
Director

A Biologist by training, Lorraine developed a love of plants for cosmetic application after working in the field of environmental management for over a decade. She took over the direction of the School in early 2014 when it was still a small training website and turned it into an international brand with over 1,000 students. Lorraine runs the School, blogs about the science of botanical skincare and sells BeautyCraft app for iPhone. She lives on the south coast of England with her partner and two busy children. Lorraine is a Chartered Environmentalist, as well as a full Member of the Royal Society of Biology, the Society of Cosmetic Scientists and the Institute of Environmental Management & Assessment. Follow Lorraine here on Facebook.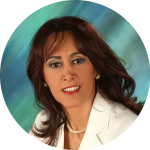 Dr. Elham Eghbali
Associate Lecturer

Elham is a Cosmetic Chemist and founder of Polymorphy Consulting and SkinChakra. Elham teaches our Certificates in Natural Cosmetic Preservation and Stability Testing. She is an artisan soap manufacturer, a supplier of cosmetic ingredients, an industry consultant and formulator and a tutor for almost 20 years. She runs workshops and seminars in her small cosmetics laboratory in Bavaria, Germany and elsewhere in the world for a broad range of participants from industry formulators to DIY laywomen. Visit her blog here.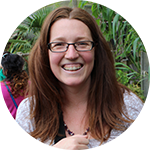 Gemma Dickenson
School Business Manager

Gemma has had a keen interest in natural skincare since trying to find moisturisers for her very sensitive skin. She oversees the day-to-day school business, heads up our prestigious Tutor Training Program, assists with the development of new courses, manages our helpdesk and organises our annual students and graduates-only conference. Gemma worked in the admissions team of a large London University for years and is very experienced at helping students. She has a BA in English and History and an MSc in Food Policy where her research has focused on breastfeeding within contemporary society. She lives in London where she is kept busy by her two lively children.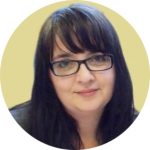 Timi Racz
Education Manager 

Timi is our School Education Manager, in charge of maintaining and updating our courses to keep up to date with all of the changes in the industry. She runs Elemental Pure, her own organic skincare brand, as well as Natural Skincare Workshops, her training studio. Timi has a background in business management and teaching, is also a qualified EFL teacher and has run her own language school in North London for years, so she knows exactly how to help students learn new material. Timi is originally from Hungary and now lives in London.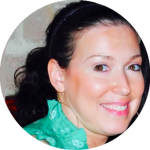 Marcea Dietzel
Associate Lecturer & Tutor

Marcea grades all of the student coursework and provides feedback and pointers to our student community. After studying Film, Marcea became pregnant with her son and developed a strong desire to incorporate a more organic/natural approach to her family's lifestyle. In 2004 she founded SUNI, an organic skincare company, which she ran until 2008 when her daughter was born. Marcea has a background in herbalism, aromatic chemistry, business branding and natural formulation and is currently studying for her Master's program for Acupuncture and Traditional Chinese Medicine. She lives in Texas, USA with her family.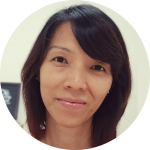 Teresa Foo
Associate Lecturer & Tutor

Teresa Foo is an experienced organic cosmetic formulator, Associate Lecturer with Formula Botanica and the founder of Balm Kitchen. Her search for a well-priced, plant-based lip balm culminated in months of research and development in her studio, where she formulated a moisturising lip balm that also helped to relieve cold sores. She then began to develop other products for dry and itchy skin, focusing on body balms that could soothe her son's atopic eczema. As Balm Kitchen grew, so did Teresa's interest in the science of natural skin care formulations. She believes in creating Nourishing Skin Food for you and your family.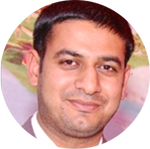 Suresh is the School's IT Manager and helps us keep all our websites and software under control! Suresh is very knowledgeable and skilled at all things to do with websites, digital products and apps and we honestly don't know what we would do without him. He programmed Lorraine's DIY beauty app for iPhone and has worked on many different technical projects worldwide. Suresh runs Mango Software Solutions and is based in Chandigarh, India.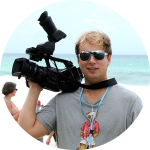 Lukas Wydrzynski

Videographer

Lukas is Formula Botanica's Videographer and has worked with us since 2015. Lukas produces all of our high quality video footage – if you've seen our videos for our conference, our professional teaching videos, or our free masterclass videos, then you'll have seen Lukas' creative work before. Lukas is the Founder and Creative Producer at Medialook, a London-based video production company. His expertise lies in brand video, video interview, event video and explainer video. Find out more at www.medialook.tv.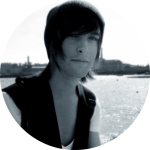 Louis Dyer

Graphic designer

Louis is the School's designer and makes all your teaching materials look beautiful. He is a graphic designer who graduated with first class honours in graphic design. Louis has worked with professionals in the skincare industry for 5 years creating websites, logos, print materials & apps. His strengths lie in the ability to adapt to various styles and subjects ranging from the professional and corporate to the niche and highly artistic. Find out more about Louis at www.louisdyerdesign.com.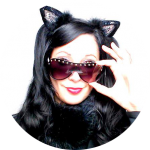 Although Star left Formula Botanica in early 2014, we feel that she deserves an honorary mention here as our Founder and because she's just so lovely! Star set up Formula Botanica in 2012 after the success of her Holistic Beauty Book. Star now runs her Freedompreneur movement, where she teaches business owners around the world how to monetize themselves. She occasionally stops by to work with us and ran a popular webinar for Formula Botanica in 2014 on how to sell skincare successfully online.