 AN EXCLUSIVE MEMBERS-ONLY ORGANIC COSMETIC FORMULATION TRAINING PLATFORM TO KEEP YOUR PROFESSIONAL SKILLS AND KNOWLEDGE UP TO DATE.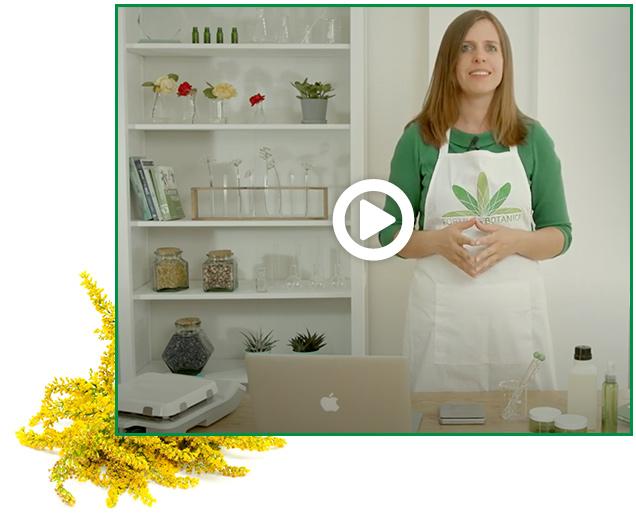 Suitable for: Formulators

What is it? Our Membership Site

Pre-Requisites: Basic formulation experience, suitable for students or graduates of our Diploma in Organic Skincare Formulation

Time: You will invest 2 hours per month

Content: Monthly Mini Labs + Lab Libraries

Next induction week: To be confirmed

Monthly Membership: £59/month (British Pounds)

Annual Membership £590/year (British Pounds) includes 2 months free
Don't let your formulation skills lapse
Your formulation knowledge and skills are priceless. The education you've invested in has transformed your life. How do you stay up to date?
Introducing… the Lab at Formula Botanica: Your professional development membership


Monthly Lab Lectures & Lessons
Access to the best research libraries in the industry
Accredited certificates and badges for each mini course
Live monthly Q&A Masterclass
Private community of formulators + entrepreneurs
Membership price: £59/month (British Pounds)
You can cancel at any time
No refunds
Gain access to a wealth of information by joining the Lab.
We know that staying on top of all the latest trends in cosmetic ingredients and formulation is hard work and time consuming.
The beauty sector changes all the time—how do you know what is hot right now?
Formulations evolve with improved techniques and ingredients—how do you keep up?
New ingredients are constantly added to the market—how do you research them?
Imagine if there was one place that included all of this information, so you can have peace of mind that you will be on the front foot with developments in organic cosmetics?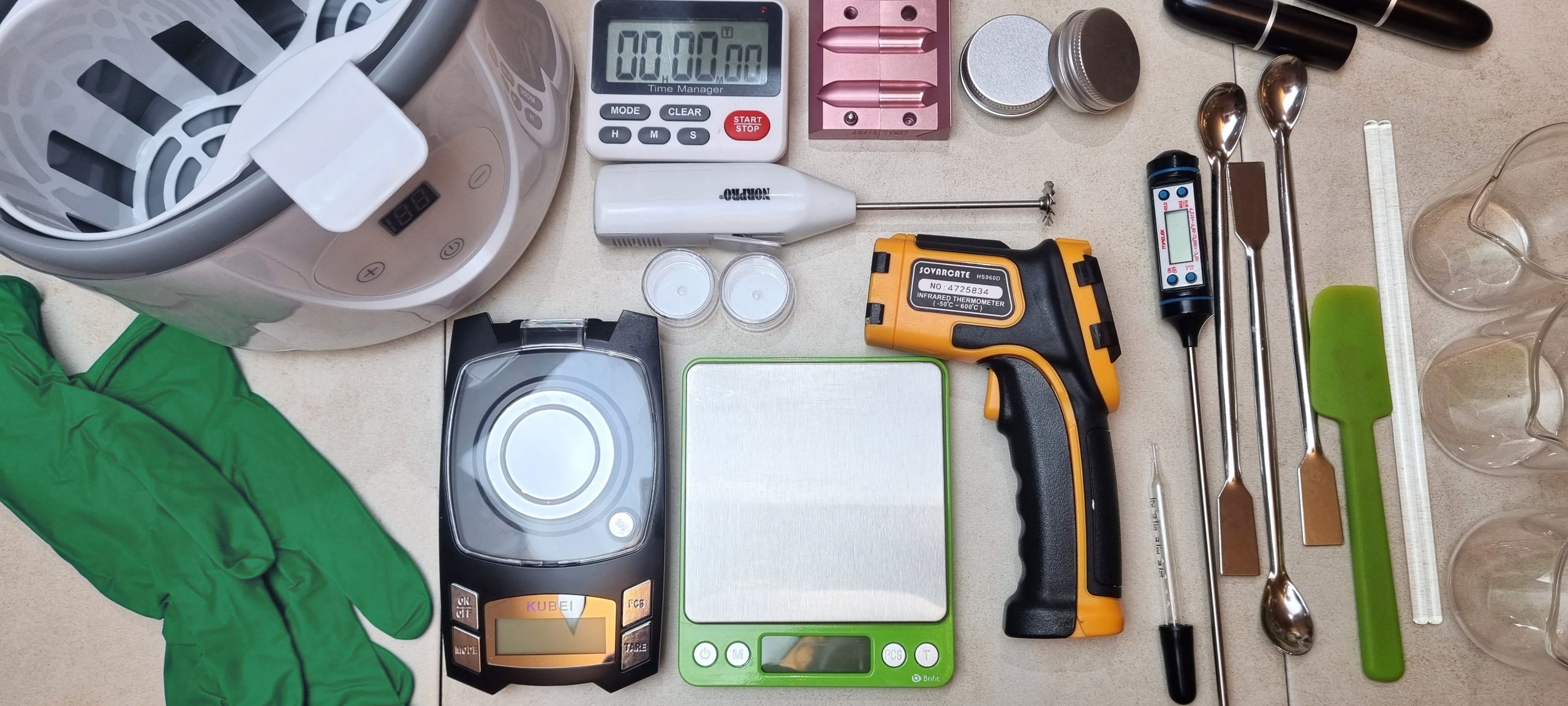 Enter the Lab at Formula Botanica. We have done the hard work for you!
The Lab is an online members' hub that allows you to keep your formulation skills up to date. Once you become a Lab member, our monthly mini courses and info-packed research libraries help you embrace your passion for formulation, plants and indie beauty business.

The Lab ensures you will keep on top of the latest formulation trends, learning brand new skills in both formulation and business. You will feel more empowered and inspired than ever before! A membership in the Lab keeps your formulation skills up to date, enabling you to try new and exciting things, comforted by the fact that Formula Botanica's expert team has already researched these topics intensively.
Fully accredited learning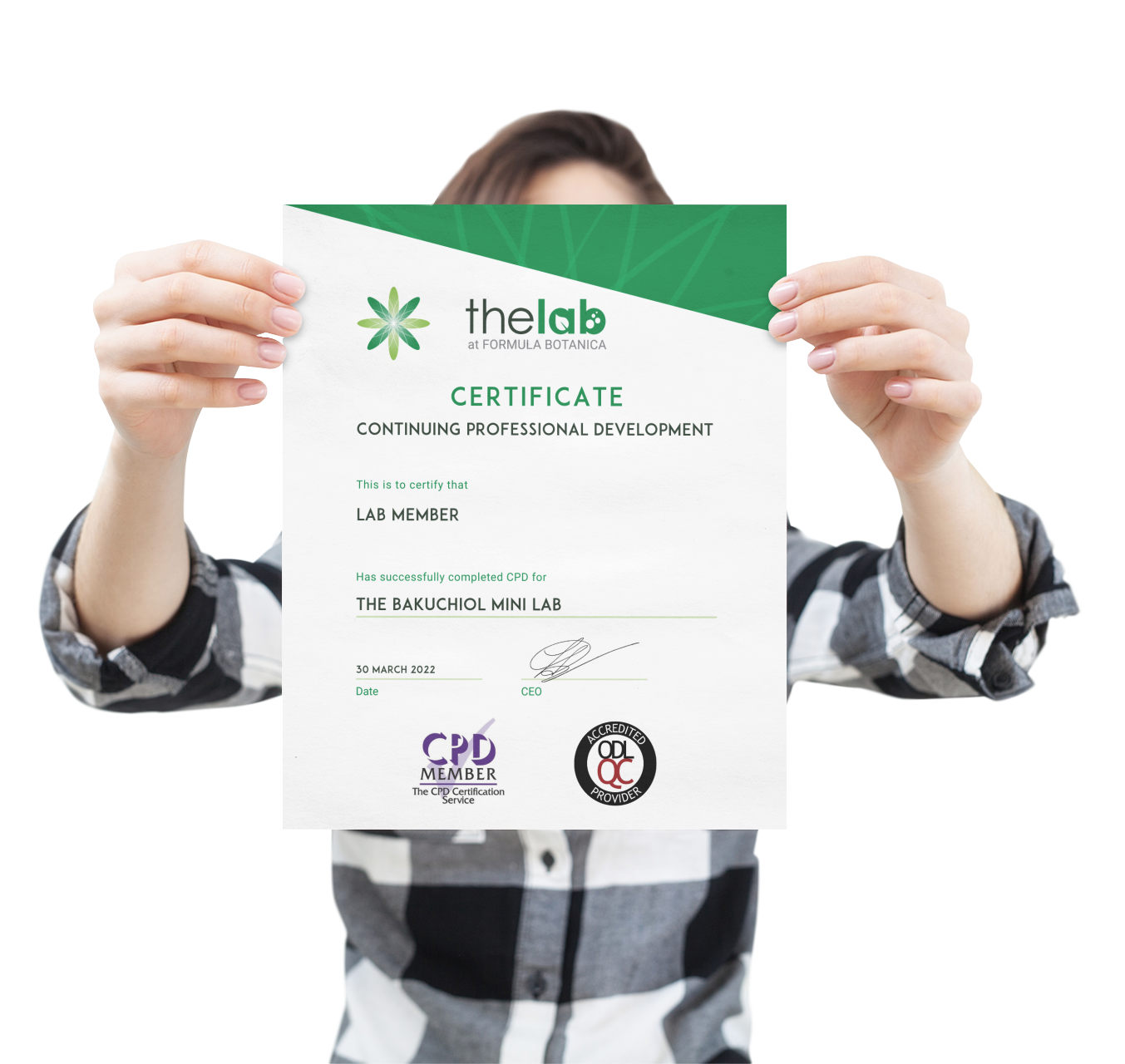 All formulators should undertake Continuing Professional Development (CPD) in the form of continued learning, to ensure their formulation skills and knowledge remain up to date. Undertaking CPD will boost your confidence and significantly add to your professional credibility.

Every month, Formula Botanica issues its Lab members with new training material, for which you can gain accredited CPD certificates, as well as exclusive badges. Use our CPD system to make sure your formulation skills don't lapse.

All of our monthly Mini Labs are accredited by third party certification body CPD UK.
Benefits of Membership
35+ Mini Labs
Become a Formulation Trend Expert
Each month we create a mini course called a Mini Lab, which focuses on either a formulation, ingredients or business topic. Within each Mini Lab, you receive a Lab Lecture, several Lab Lessons, a Lab Mission workbook and a Lab Masterclass, to help you master that month's topic.

Each Mini Lab takes 2–3 hours to complete, and they are all included within your Lab membership.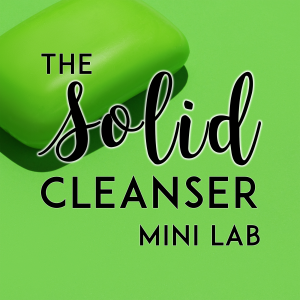 The Solid Cleanser Mini Lab
Solid cleansers are longer-lasting, multi-purpose formulations that don't require lots of packaging. In this Mini Lab, we will inspire you to start formulating fun, solid cleansers.

£100
Included with your Lab membership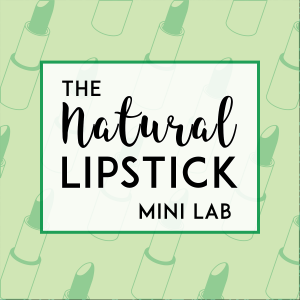 The Natural Lipstick Mini Lab
Learn how to make natural lipsticks using botanical (not mineral!) pigments? Formula Botanica doesn't yet teach makeup formulation in any courses, but we do in this amazing Mini Lab.

£100
Included with your Lab membership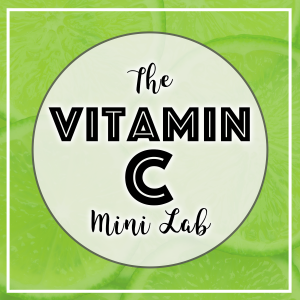 The Vitamin C Mini Lab
Learn about the effects of vitamin C on the skin, the different types of vitamin C derivatives and tips and tricks for ensuring your vitamin C formulations are stable.

£100
Included with your Lab membership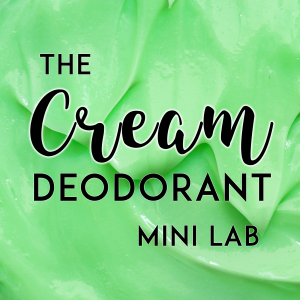 The Cream Deodorant Mini Lab
Keep your underarms feeling fresh and soft by learning how to formulate natural cream deodorants! Learn about the science of sweat and deodorants, as well as the right natural ingredients to use.

£100
Included with your Lab membership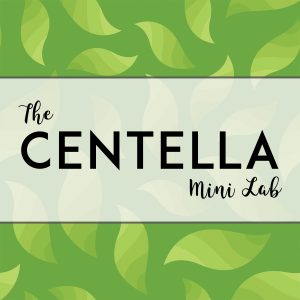 The Centella Mini Lab
Learn about Centella Asiatica, an ingredient that is having its moment in the beauty industry spotlight, thanks to its soothing and calming properties.

£100
Included with your Lab membership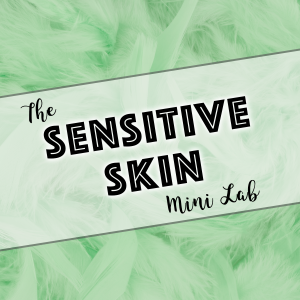 The Sensitive Skin Mini Lab
In this Mini Lab, you will learn about the key role that the skin plays in the immune system and importantly some of the common triggers of different kinds of irritation or allergies.

£100
Included with your Lab membership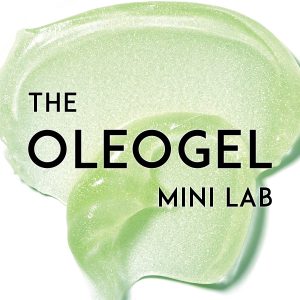 The Oleogel Mini Lab
Learn to make one of the most fun formulations of the moment! Oleogels are taking the beauty world by storm and once you start making these versatile formulas you won't want to stop.

£100
Included with your Lab membership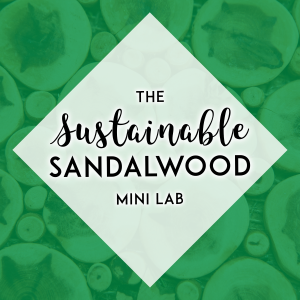 The Sustainable Sandalwood Mini Lab
In this Mini Lab, we take a deep dive into the history and uses of one of the most expensive and coveted fragrance ingredients in the world, Sandalwood.

£100
Included with your Lab membership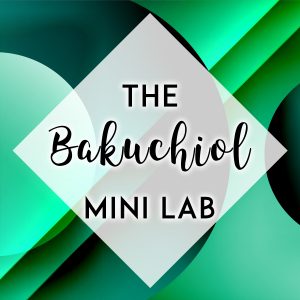 The Bakuchiol Mini Lab
Study bakuchiol, the exciting botanical ingredient that has the industry buzzing. Learn its mechanisms on the skin, why it's called the natural alternative to retinol and find out how to formulate with this on-trend ingredient.

£100
Included with your Lab membership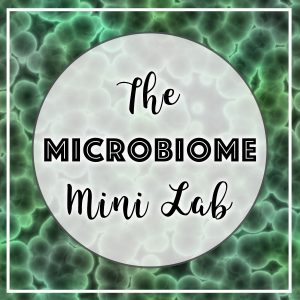 The Microbiome Mini Lab
Learn about the fascinating world of the skin's microbiome, a vast array of microorganisms that are found on and in our bodies. Discover how the skin microbiome relates to cosmetics and how to formulate products that are microbiome-friendly.

£100
Included with your Lab membership
The Essential Oils Mini Lab
Learn about the aroma-chemistry of essential oils, study extraction methods and research 10 on-trend essential oils you should be working with right now. Use our latest research to harness essential oils' potential for your formulations.

£100
Included with your Lab membership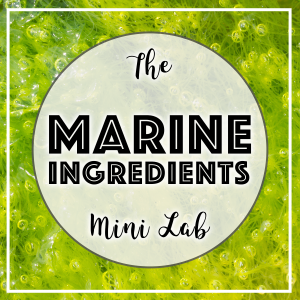 The Marine Ingredients Mini Lab
In this Mini Lab, we teach you about the sustainability and diversity of marine ingredients and what benefits they can bring to cosmetic products.

£100
Included with your Lab membership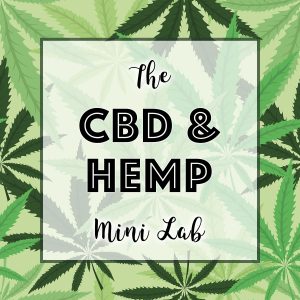 The CBD & Hemp Mini Lab
CBD is one of the hottest trends in beauty right now and the market is predicted to bring in £731 million in sales by 2024. Study cannabidiols and research the complexities of formulating with CBD and cannabis plant materials.

£100
Included with your Lab membership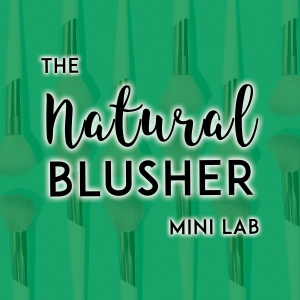 The Natural Blusher Mini Lab
Create all natural blushers in this Mini Lab! You will learn how to make your own oil-based blusher formulations using plant pigments. Also, we look at the art of colour mixing, so you can create your own personalised colour palette!

£100
Included with your Lab membership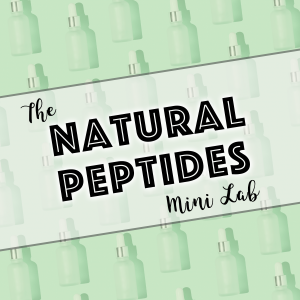 The Natural Peptides Mini Lab
Peptides are everywhere in the beauty industry. Many formulations make claims about the benefits of peptides, but do they live up to their hype? Join us for a deep dive to learn how to formulate with natural peptides.

£100
Included with your Lab membership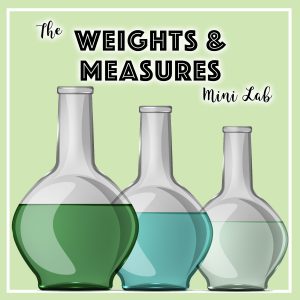 The Weights and Measures Mini Lab
Weighing and measuring are both key skills for any organic formulator, that is why we take a deep dive into the hows and whys of weighing ingredients and calculating formulas in this Mini Lab. Study packaging and weight legalities.

£100
Included with your Lab membership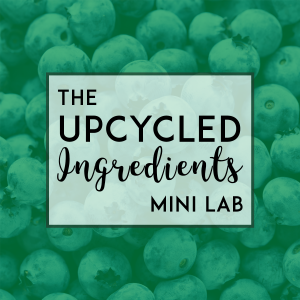 The Upcycled Ingredient Mini Lab
In this Mini Lab, you will understand the importance of repurposing food waste materials and why some of them can be transformed into amazing cosmetic ingredients. As some might say: From garbage to glamour!

£100
Included with your Lab membership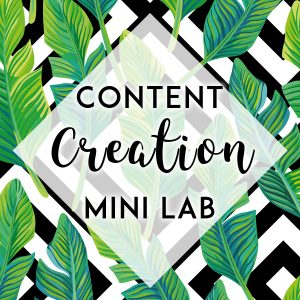 The Content Creation Mini Lab
Content increases visibility, establishes authority and helps build trust with your customers. But so many indie brand owners do not utilise this powerful tool. Learn how to create a content strategy that works. Study what types of content you should create.

£100
Included with your Lab membership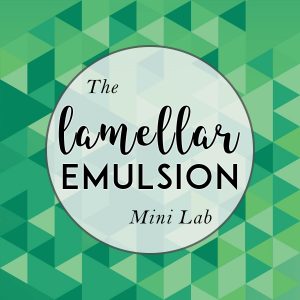 The Lamellar Emulsions Mini Lab
Lamellar emulsions have some key unique differences compared to other emulsions and are great for sensitive skin because they mimic the skin's natural structure. Study the beneficial properties of lamellar emulsions and explore some of the available emulsifiers on the market.

£100
Included with your Lab membership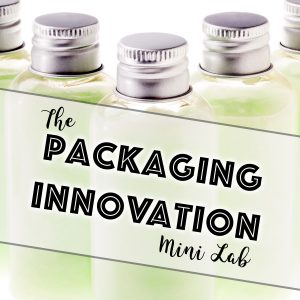 The Packaging Innovation Mini Lab
With over 120 billion units of packaging produced by the beauty industry each year, everyone is talking about the zero waste movement and how to innovate in packaging. Study bioplastics and how to conduct a packaging life cycle analysis.

£100
Included with your Lab membership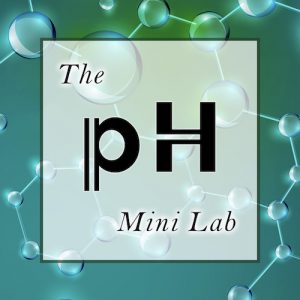 The pH Mini Lab
Every formulator needs to understand how to work with and understand the topic of pH. In this Mini Lab, we go deeper into this complex topic and ensure you are up to speed with the latest techniques in testing and modifying the pH of your formulations.

£100
Included with your Lab membership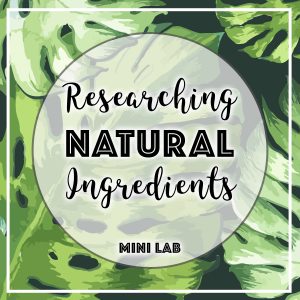 The Natural Ingredients Mini Lab
Do you struggle with researching botanical ingredients? Do you know where to find accurate and relevant information when studying your botanicals? This Mini Lab will help you sort fact from fiction when it comes to the latest natural ingredients research.

£100
Included with your Lab membership
The Botanical Oils Mini Lab
Botanical oils are one of the key foundation ingredients for any organic cosmetic formulator. With hundreds of carrier oils available to choose from, this Mini Lab looks at the latest information on comedogenicity as well as how to source sustainable botanical oils.

£100
Included with your Lab membership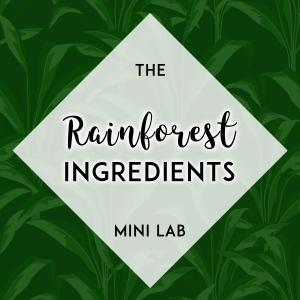 The Rainforest Ingredients Mini Lab
Rainforest ingredients can be found in many of our cosmetics. Learn what you need to consider when sourcing rainforest ingredients, including the environmental, social and economic aspects of sustainability.

£100
Included with your Lab membership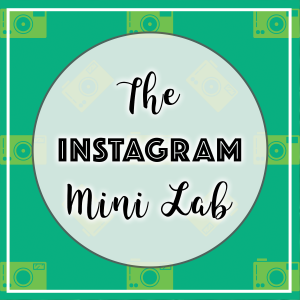 The Instagram Mini Lab
In this Mini Lab, we look at some of the recent changes Instagram has made and how you as an indie beauty entrepreneur can grow on the platform. This is one of our most requested business topics and this

£100
Included with your Lab membership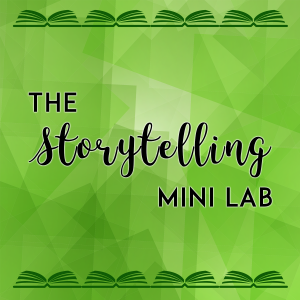 The Storytelling Mini Lab
Stories are a universal language. Brands that tell stories are more likely to capture consumer attention. Tap into the power of storytelling to spread the message about your formulations and boost your own profile.

£100
Included with your Lab membership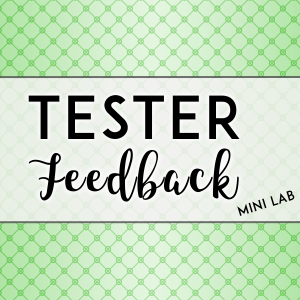 The Tester Feedback Mini Lab
Tester feedback can help you at all stages of your formulation journey, from developing a product to marketing it. We talk you through the many ways you can gather and use tester feedback in this Mini Lab.

£100
Included with your Lab membership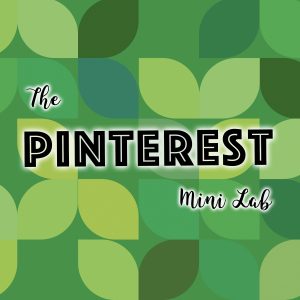 The Pinterest Mini Lab
With over 400 million Pinterest users worldwide, the platform is very popular for indie beauty. In this Mini Lab, we provide you with a best practice guide to making the most of Pinterest for your business.

£100
Included with your Lab membership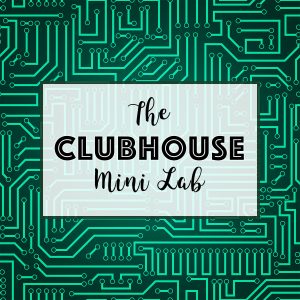 The Club House Mini Lab
In this Mini Lab, we will give you all the inside tips and tricks from the Formula Botanica social media team on how you can use this tool, to network, grow your business and practice important key skills such as your "Elevator pitch" and being visible!

£100
Included with your Lab membership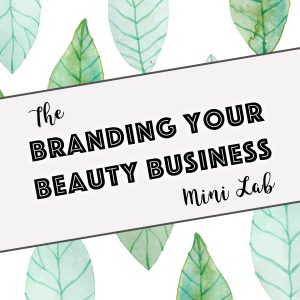 The Branding your Beauty Business Mini Lab
In this Mini Lab, we encourage you to think about beauty branding differently. Branding goes beyond your logo, your font and your brand colours. We'll teach you how to find and work with a designer to create your on-trend indie beauty brand.

£100
Included with your Lab membership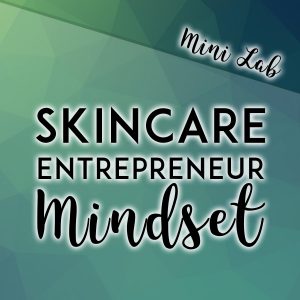 Skincare Entrepreneur Mindset Mini Lab
We will help you reflect on some key points within your mindset that may be holding you back from achieving your goals. Learn how to take action, as well as to acknowledge and work on any stumbling blocks in your mindset.

£100
Included with your Lab membership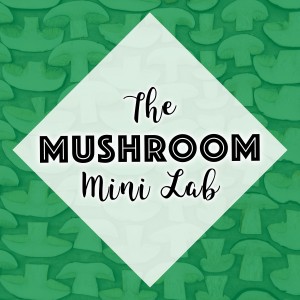 The Mushroom Mini Lab
Mushrooms are gaining their way into cosmetic products as active ingredients. In this Mini Lab, we will walk you through the relationship between mushrooms and humans, learn about their properties, active compounds, and how to use them in cosmetic formulation.

£100
Included with your Lab membership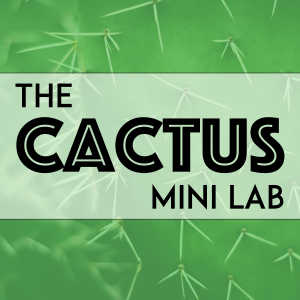 The Cactus Mini Lab
Cacti are efficient in holding water in arid environments – and they are incredible at keeping our skin hydrated too! We get to know cacti and learn why they are now attracting so much attention for their sustainability plus their amazing properties for skin and hair.

£100
Included with your Lab membership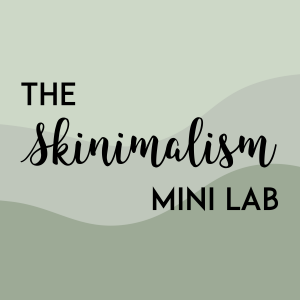 The Skinimalism Mini Lab
In this Mini Lab, we introduce the concept of Skinimalism, what it is, its origins on social media, and why it is an important trend for organic beauty entrepreneurs to take note of. We need to understand what trends drive consumers and brands to make changes.

£100
Included with your Lab membership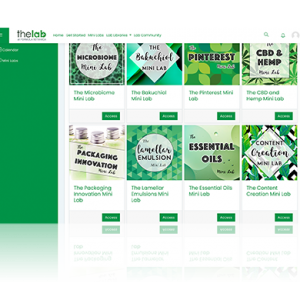 + New Mini Labs Every Month
Formula Botanica releases a new Mini Lab every month, tackling a trending topic in formulation, botanical ingredients research or indie beauty entrepreneurship.

£100
Included with your Lab membership
Benefits of Membership
With Our Lab Masterclasses
You get the inside knowledge from handpicked industry experts
It's not always possible to speak directly to ingredient suppliers, experts in skin and hair formulation, international certification schemes and influential business advisers, as well as our expert Formula Botanica Education team.

That's why we've brought the experts directly to you! By attending our monthly Lab Masterclasses, you gain access to a wealth of botanical formulation and business knowledge. Each month we welcome a new guest speaker. Replays are included in your Lab membership.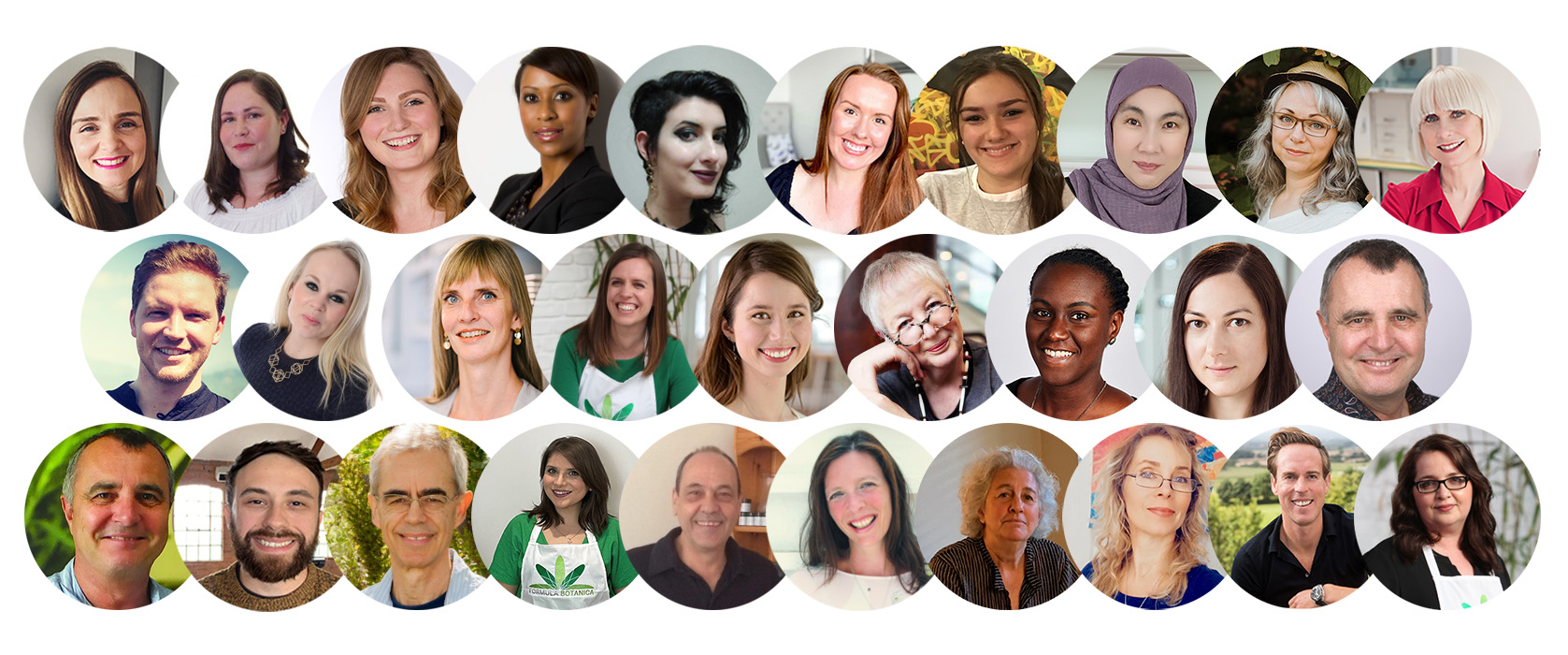 Lab Ingredients Libraries
Our students have been asking us for years which textbook they can buy to learn about the cosmetic properties of each plant. That textbook doesn't exist—so we've built it for you in the Lab!

With over 70 detailed ingredient profiles (and more being added each month as part of your Lab membership), we'll teach you about each ingredient, its origin, its cosmetic function, its chemical compounds of interest and any general formulation advice, as well as scientific references for further reading.

A selection of the ingredient profiles included with your Lab membership:

You want to know that you're using the best tools to make the best formulations. You also want to learn from the experiences of other expert formulators.

That's why we host our Lab Equipment Library, where we share our reviews of specific tools and equipment on the market. Our formulators trial them out and tell you the pros and cons for your formulation lab, as well as sharing links where you can buy them.

The Lab at Formula Botanica contains over 35 Mini Labs, packed full of information to make you a better formulator. Each time you complete a Mini Lab, you'll receive your own Certificate of Continuing Professional Development, as well as a dedicated badge for that topic, which you can proudly display.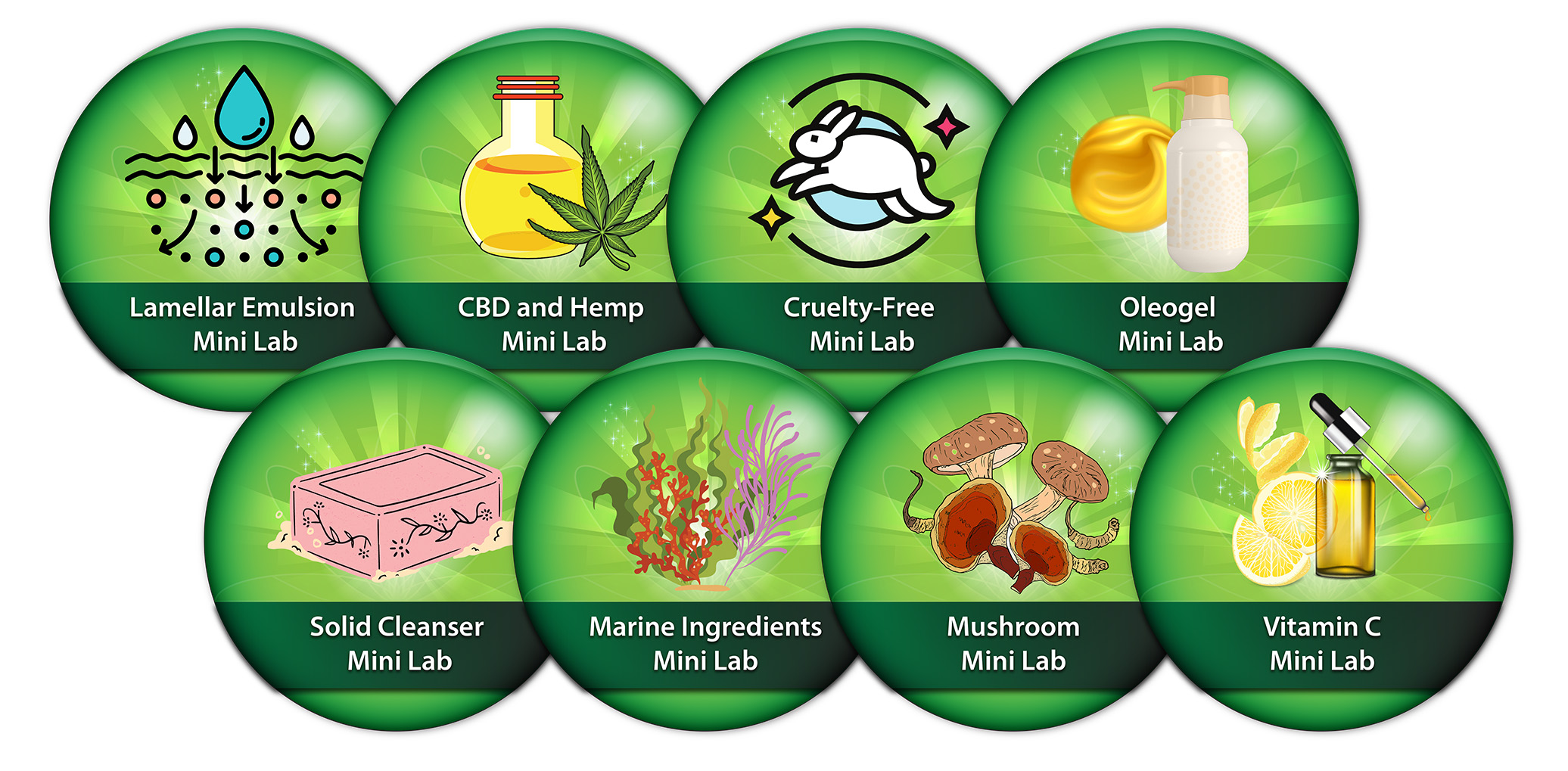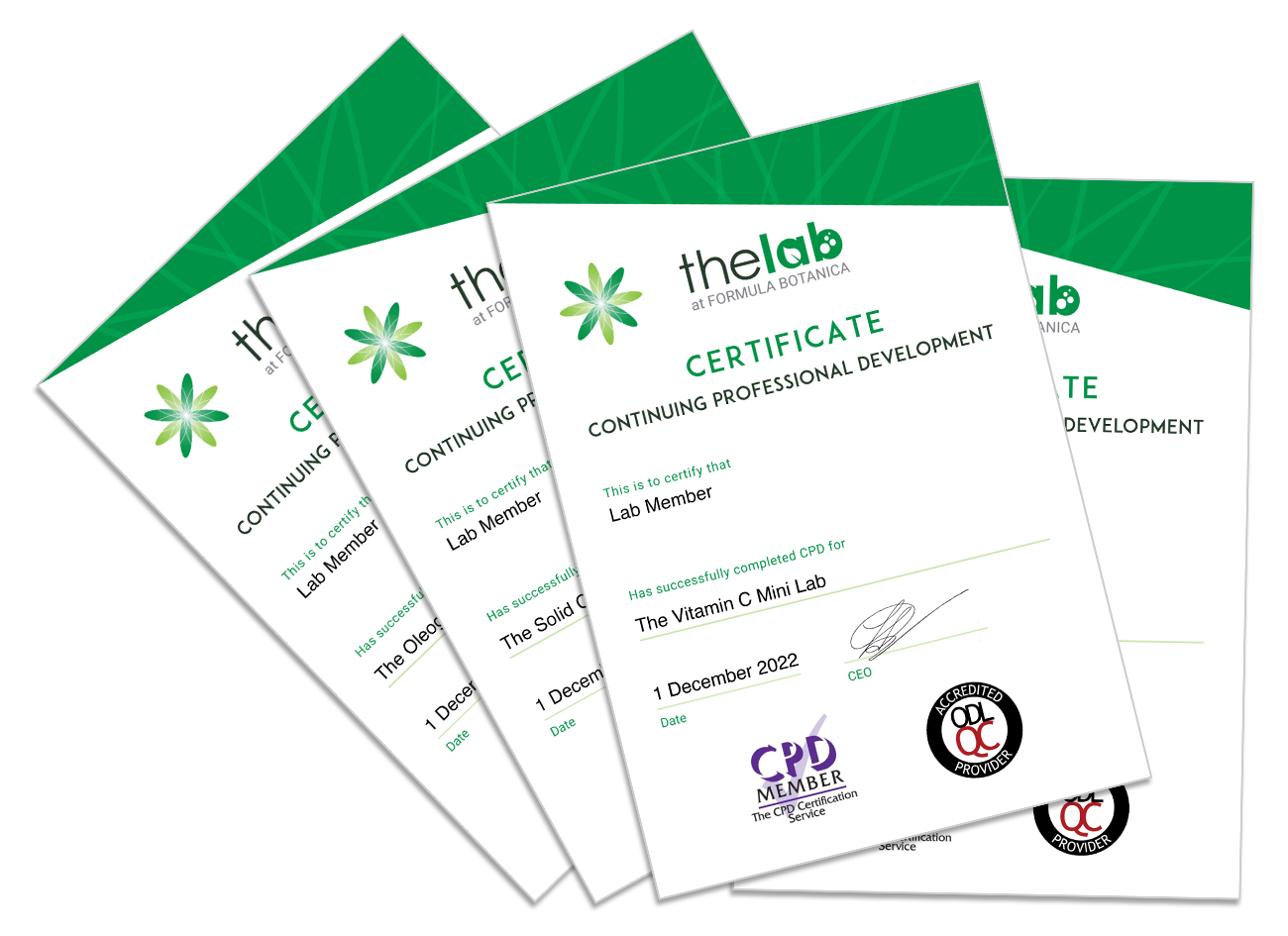 Is the Lab at Formula Botanica
Right for You?
Not studying with us yet?
Anyone is welcome in the Lab. If you're new to Formula Botanica and already have some experience, the Lab is a great professional development tool for existing formulators and researchers.
FORMULA BOTANICA STUDENT?
If you're an existing Formula Botanica student, you'll know that our courses have everything you need to achieve your formulation goals but when you add the lab, we'll keep you to up to date with your skills.
FORMULA BOTANICA GRADUATE?
If you're a Formula Botanica graduate, the Lab offers you Continuing Professional Development opportunities and new ideas for your formulations or business so you can stay up to date with the indie beauty industry.
Benefits of Membership
A Community That Answers
All of your Formulation Trend Questions
(even if it's the middle of the night)
Our members-only Facebook group is made up of 2,000+ skilled and generous formulators and indie beauty entrepreneurs who are ready to answer ALL your indie formulation trend questions at any time, day or night.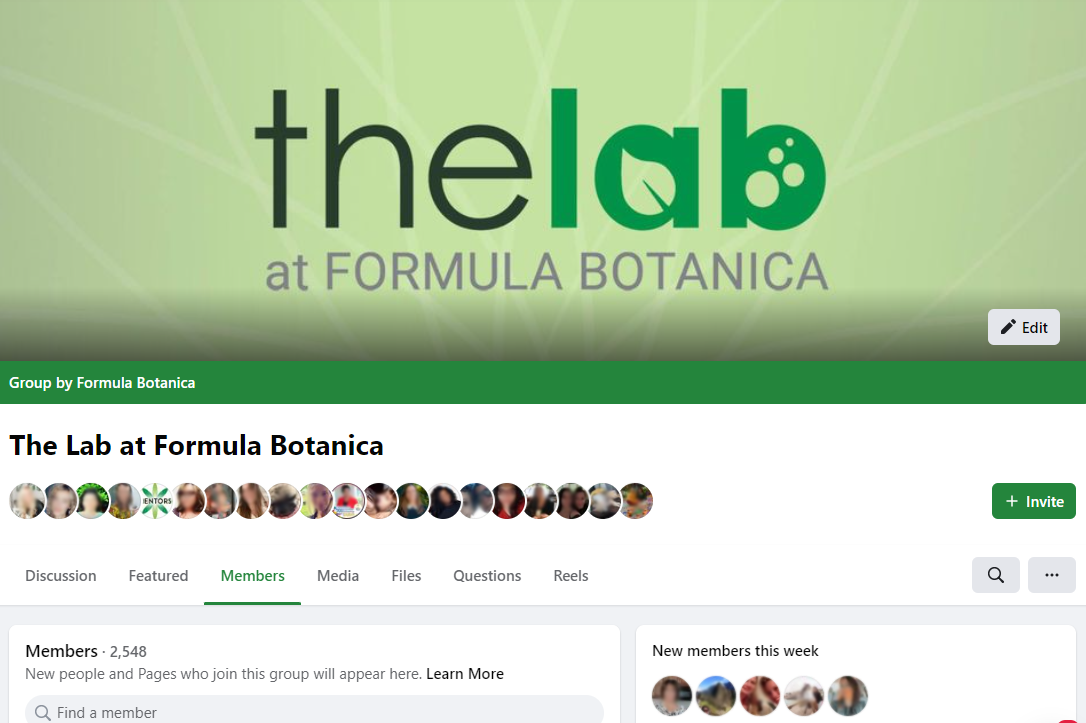 What Happens When You Join Us
At The Formula Botanica Lab Bench?
STUDY MONTHLY MINI LABS
Our monthly mini courses, or Mini Labs, will offer you the perfect platform for getting started as an organic formulator and beauty entrepreneur. You'll receive monthly online lectures, lessons, workbooks and live Q&As with experts in formulation, ingredients research and business skills. Think of our Mini Labs as bite-sized monthly training courses to support you on your journey as a formulator and entrepreneur.
ATTEND LAB LECTURES
Improve your formulation skills, ingredients research and business plans. We add new pre-recorded and live lab lectures and lessons monthly and include contributions from our own expert team at Formula Botanica, as well as experts all throughout the industry, to inform and inspire. Our lab lectures and lessons will help you on your formulation and beauty business journey.
USE OUR LAB LIBRARIES
Use our lab libraries to gain access to the information you need in order to design your natural formulations and research your favourite green beauty ingredients. Our team of technical advisers at Formula Botanica has spent years researching these ingredients and tools for you, so you don't have to.
JOIN THE LAB COMMUNITY
We're proud of our amazing community – and we want to invite you to be part of it! Once you become a member at the lab at Formula Botanica, we'll welcome you into our private networking group on Facebook, where you'll be able to be part of a community of formulators and beauty entrepreneurs around the world.
YOUR LAB MEMBERSHIP INCLUDES…
MONTHLY MINI LABS
Gain access to bite-sized monthly lessons on formulation, ingredient and business topics.
LAB LIBRARIES
Use our detailed botanical ingredient profiles, equipment guides and sample formulations.
LIVE MASTERCLASSES
Learn new skills from experts in the Formula Botanica Team, as well as our VIP guest lab lecturers.
LAB LECTURES
Watch our interviews, formulation videos or detailed lectures on topics that inspire and motivate.
LAB QUIZZES
Download your monthly workbook or take part in a quiz to test your knowledge.
LAB COMMUNITY
Network with the fantastic people who make up the global Formula Botanica community.
Put on your lab coat and grab your green formulation gloves as you join us at the Formula Botanica lab bench
Prerequisites
Some formulation experience required. Suitable for Formula Botanica students and graduates, or anyone who knows how to make simple formulations.
Start Date
When we open membership for the Lab – stay tuned for the next announcement!
Lessons
New content uploaded in the membership site monthly.
LAB NETWORKING
Network with other members of the Lab at Formula Botanica in our private Facebook group.
Accreditation
Formula Botanica is accredited by the Open & Distance Learning Quality Council.
Expert Support
Join our live monthly masterclasses to speak to the Formula Botanica team or our guest expert.
Become a member of the Lab and keep your professional formulation skills up to date by taking our bite-sized monthly training in organic formulation, botanical ingredients research and beauty entrepreneurship.
The Lab at Formula Botanica welcomes all formulators, researchers and entrepreneurs who want to change their life through green beauty.