We recently had the pleasure of interviewing Monika Maksime, the Founder of Monica Max Skincare and Formula Botanica Graduate. Monica Max is based in Rome, Italy and embodies the philosophy that the secret of youth lies in nature. We're thrilled to welcome you to our latest graduate success story interview with Monica Max Skincare.
Hi Monika, please tell us more about you!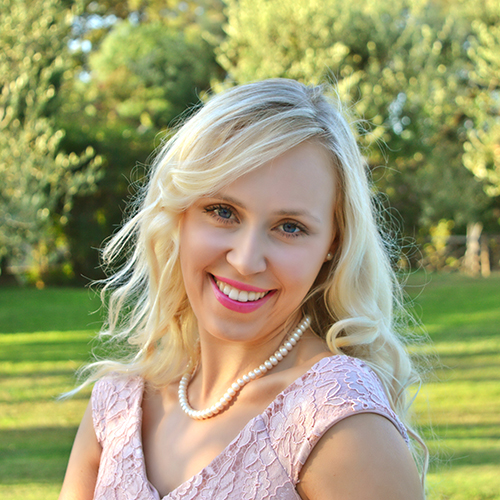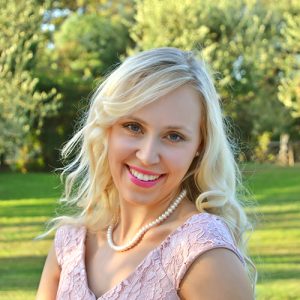 My name is Monika Maksimė and I am the founder of Monica Max – exclusive organic travel skincare.
Life is a journey. And we are the captains, pilots, drivers of our own life. So do I. I have grown up in an international family and different cultures or people's diversity was a normal thing to me from the young days. And maybe from here comes my big passion for travelling. For me travelling is the best way to know the world and get an inspiration for daily life.
I have to admit I am a nature's kid. I have grown up in a Baltic country, Lithuania, which is rich in green forests and lakes, so until now I can not imagine my life without this green inspiring colour. I love outdoor sports and nature is the place where I can renew my energy.
I was always in research of natural skincare because I believe nature has a healing and beautifying power even for the skin.
I have graduated in law but I was feeling that it was not the thing I want to do in my life. So I was really confused which way I should take and how to find a job which makes me really happy. And I had a dream of me wearing a lab coat in the spa with a lot of skincare products. When I woke up I thought that it was a sign for me of becoming a cosmetologist. This idea did not make me feel so excited. But I started to search online for schools and where to study cosmetology and I found Formula Botanica. After reading the phrase "do you want to start your organic cosmetic business?", I thought that's it: that the vision I saw in my dream brought me to the right path and that I should start studying and create my skincare brand.
Where are you based and what do you?
Monica Max Skincare is based in the capital of Italy and of the world as romans were used to say – Rome. At Monica Max Skincare we offer world travellers exclusive comfortable travel skincare solutions – hand luggage friendly kits that contain a skin protection routine, giving you nurturing formulations to protect against the damage caused by the sun, air conditioning, cold weather and air pollution.
Where did you get the inspiration for your brand?
Monica Max is the abbreviation of my own name. My surname Maksimė is derived from the Latin word max or maximus which means the biggest, the most or the highest. My surname and its meaning describe me best. I am 182cm tall and my philosophy of life is doing everything with the max quality and having the best results of what I am doing.
So when I started my skincare brand, I was sure I would keep standards really high, making only the best quality natural skincare, keeping an eye of every detail of my products and I do it with the biggest passion – or we can say with the max passion. That's why I called my brand Monica Max Skincare.
My biggest inspiration of creating Monica Max Skincare was Italy. I have lived in Rome for 6 years and I found the word Max on many architectural designs and monuments throughout the city, which I took to be another sign that I'd chosen the right name. I have long admired the Italians' passion for what they do, even if it is a plate of pasta or a glass of wine, fashion or art. I have been amazed by women of honorable age who dress as fashion divas and take care of their appearance. Their joy of life and passion inspired me to create Monica Max Skincare and follow Italian traditions.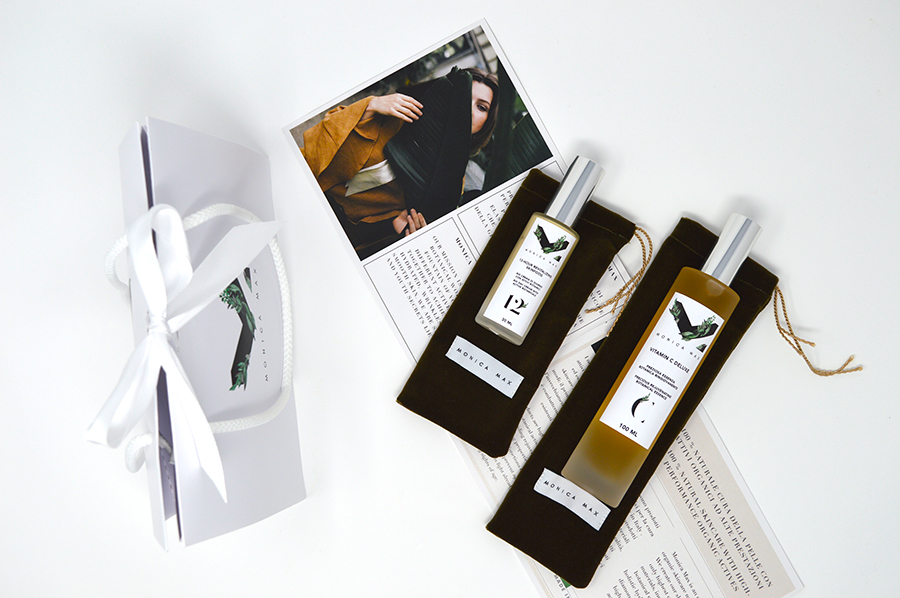 What type of skincare products do you sell at Monica Max?
At Monica Max skincare we sell our botanical travel kit, C-12 Exclusive age-defy collection which consists of Vitamin C Deluxe – Rejuvenating Botanical Essence and 12-hour Revitalizing Skinfood Active Bio Day Cream. We also have our 100% pure lavender body collection, which consists of an organic body cream and shower gel. And we will soon be launching a botanical hair protein collection, including a strengthening hair shampoo and nourishing hair conditioner (we already stock them in our botanical travel kit).
My favourite products are both from the C-12 collection. I love my high-performance synergetic duo of botanical essence and bio day cream, which revitalizes the skin in the morning and provides a hydrating and rejuvenating effect for the whole day. I just love the refreshing feeling of the rejuvenating essence in the morning. Even after a long day I can apply the active bio day cream, and it will leave my skin moisturized and hydrated. What I love the most about this formulation, is that it leaves my skin feeling smooth and plump.
Find the secret of youth in nature with Monica Max Skincare Founder and Formula Botanica Graduate Monika Maksime @MMaxSkincare. #greenbeauty #naturalskincare #cleanbeauty
Click To Tweet
Which courses did you take with Formula Botanica?
I finished almost all of the courses in Formula Botanica's International Organic Skincare Entrepreneur Program. From these courses I gained a lot of useful information which I use everyday in my business. These courses are so complete that they give you inspirational ideas about creating various skincare products, or how to comply with the law all over the world. Formula Botanica include even a first materials suppliers list, which is a wonderful help when you are starting your business.
What really inspired you to start your own business and why skincare?
When I moved to Italy, I found inspiration on every corner of this country, particularly in the eternal city where I live – Rome. I started travelling here and I was amazed by the Italians and their artisan traditions and high quality products. I felt in love with art made in Italy and I was so inspired that I wanted to create art for myself.
Every time I travel, I've found it to be exhausting for me and my skin. So I had to invent something for myself to keep my skin hydrated while I was travelling. It was always a problem taking large bottles or jars of beauty products on the flight, so I knew I needed my formulations to be hand luggage friendly. I was finding that every time I travelled, I had to decant my skincare products into smaller bottles, which was quite stressful. And using small kits of synthetic skincare at the airport did not appeal to me.
Once I realised that I needed travel-specific skincare, I came up with the idea of creating Monica Max – exclusive organic travel skincare. My idea is to research and create products which will help everyone who travels, starting from small organic showering kits and finishing with luxury products to help maintain hydrated, smooth, wrinkle-free skin when you are travelling, whilst also providing skin regeneration solutions after your trip.
What was the hardest thing about launching your own skincare range?
I had an idea of creating luxury skincare with extraordinary and uncommon design choices. Many of my initial business ideas were very expensive and over my budget, so I had to be flexible and invent something else which cost less but was still similar to my first idea. It took patience and creativity, but I managed it and I am happy with the results!
What is the one piece of advice you would give to aspiring skincare entrepreneurs who want to follow in your footsteps?
Firstly, love what you do. Secondly, be original and find your niche. As I have said, I am and my brand is "max" – and that is who I really am. You should transmit your niche and your personality to your skincare brand. If you are not a 'max', but instead you are a 'mini' (minimalist), e.g. you like order and not many details or bright colors, then you should transmit this into your skincare, its design, your social media or other channels you use to reach your clients. If you love the color pink and that is your personality, go for it. People will love your passion, your story and your personality. That will set you apart from others.
---
Thank you so much to Monika for sharing her inspiration and experiences in creating her brand! If you want to follow Monica Max Skincare online, head over to:
If you want to follow in Monika's footsteps, then take our free sample organic skincare formulation class and you'll be on the way to starting the organic skincare business of your dreams.
Leave us a comment
comments
Lorraine Dallmeier is a Biologist, Chartered Environmentalist and the CEO of Formula Botanica, the award-winning online organic cosmetic science school. Read more about Lorraine and the Formula Botanica Team.