If you're thinking about making your own skincare but don't know where to start, we've got six easy cosmetic formulations for you to try out – no experience needed. At Formula Botanica, we handhold our student formulators, taking them step by step through our foundation course – the Diploma in Organic Skincare Formulation. The first formulations they make are anhydrous, which means they don't contain water or water-based or water-soluble ingredients and therefore generally don't need preservatives.
By starting with what we like to term Keep it Silly Simple (KISS) principle formulations, you can formulate cosmetics in your own home straight away. All you need are a few easy-to-find ingredients and some regular household tools like bowls, a manual mini whisk, some stainless steel spoons for stirring, and a thermometer. See our list of the top 6 lab tools you'll need.
When you achieve your first body butter or lip balm, we guarantee you will wonder why you need to buy these products anymore. You will be curious about taking your formulation skills further and be eager to progress to making emulsion products like body lotions, using natural surfactants for shampoos, creating on-trend, solid formulations, and working with high-performance ingredients like peptides.
Your home lab
All these products are within your reach to make at home once you start simple and learn the basics of formulating for yourself. You can find a corner in your kitchen or a spare room to use as a home lab and prepare it for your formulation session. That is how many of our students started, as you will see in our tour of some of their formulation spaces. Later, when you formulate for others and as a start-up beauty business, you will need a more professional set-up. But that is something for later.
6 easy beginner cosmetic formulations
These may be easy beginner cosmetic formulations, but you will discover that formulating even with a handful of oils and butters has a learning curve. Set yourself the goal of making all the formulations below, and you will be well prepared to take your love of natural formulation further. These formulations require no prior experience to make, but in making them, you gain valuable skills as a beginner cosmetic formulator. We chose formulations for various types of products so you will almost have a head-to-toe range.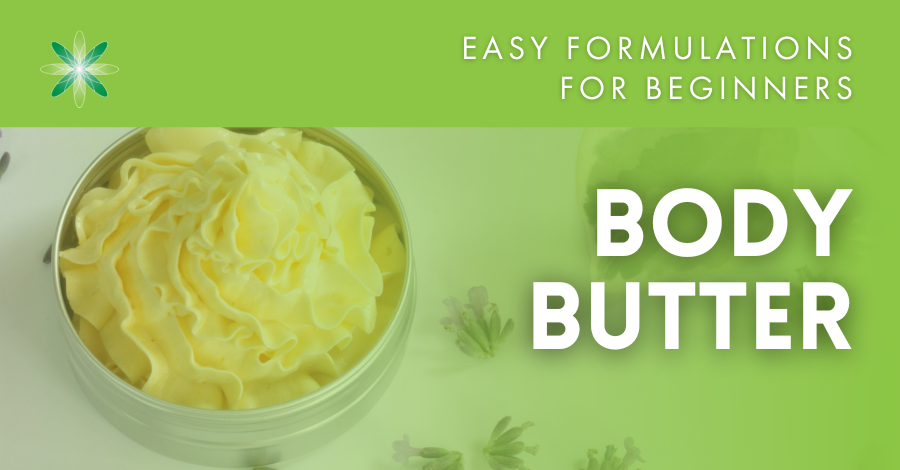 The body butter is such a useful and popular skincare product. There is barely any season in which our body care routine won't need the barrier protection afforded by a body butter. In winter, it's a must-have, and in summer, it can offer skin much needed love after days out and about exposed to sun and wind.
Our formulation for a simple body butter is just the starting point. You can adapt it with other oils and butters to suit your own needs and climate. Make the formulation the first time just as it is, but then do some ingredient research to discover other botanical oils and organic butters to include or use as substitutions. Each natural oil and butter has its own specific characteristics, texture or viscosity and scent. Why not move on to the whipped body butter, which has a lighter, fluffier texture? It takes a little more skill and time, but takes the simple body butter to the next level and introduces fragrance too.
A simple body butter
How to make a whipped tuberose and neroli body butter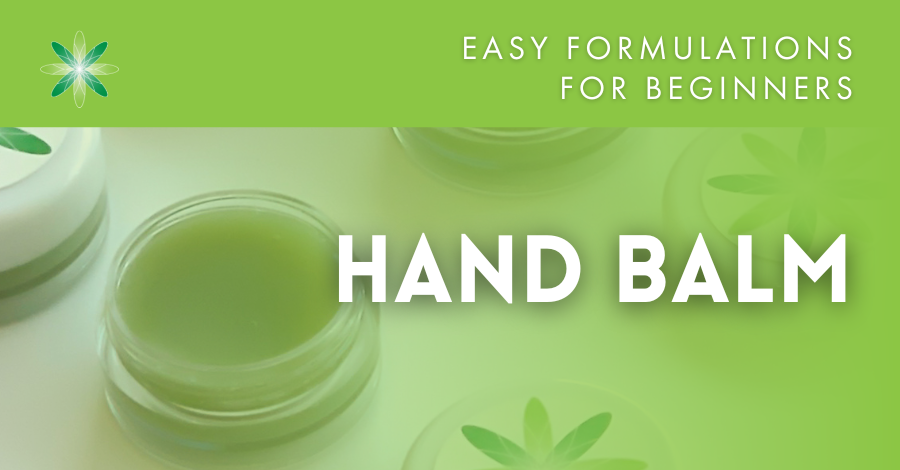 The ideal hand balm should create an occlusive barrier layer on the skin to help protect your hands, yet also lock in moisture and not be too greasy. This 10-ingredient balm (three oils, two butters, one wax, vitamin E and three essential oils) is a favourite first formulation for immediate practical use.
You can adjust the percentage of wax to butters and choose harder butters if you live in a hot climate, which would affect the balm's consistency. As you get a feel for your ingredients, these kinds of choices become easier. This balm, simple though it is, allows you to explore oils, butters and waxes. Just make up several versions to see the differences in action.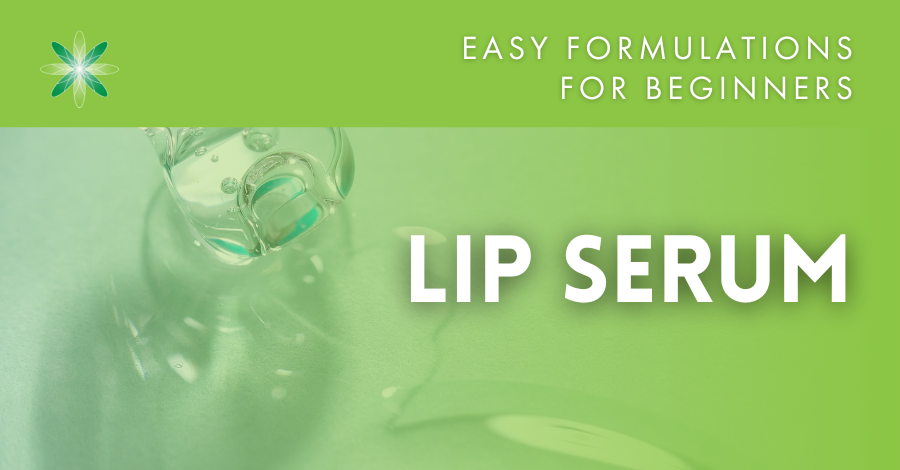 We're all familiar with pop-up stick lip balms, which are a staple in our bags and desks. This lip serum plays a complementary role as it conditions and nourishes our lips rather than just providing a barrier layer like balms do. With six specially chosen oils, including squalane, and luxurious oils originating in Africa and South America, along with vitamin E, this simple, cold-process formulation is surprisingly indulgent. Use it at night to strengthen your lips' epidermis while also protecting them from the free radicals they are exposed to daily.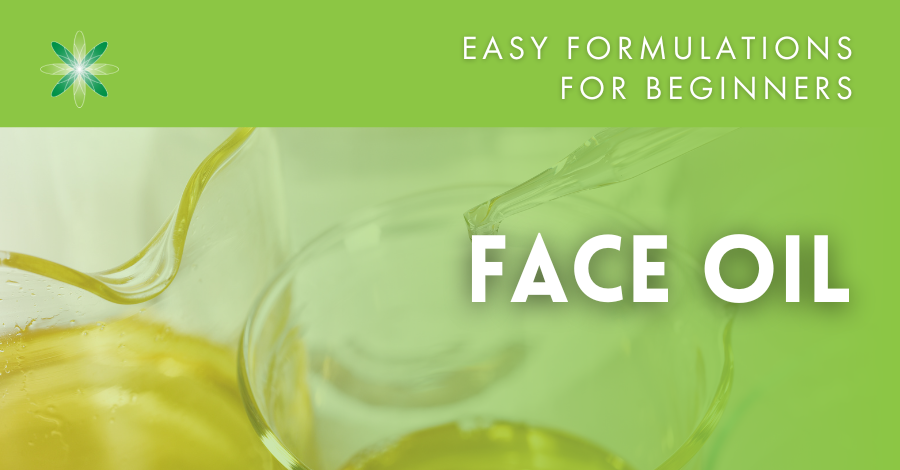 This has to take first place as the simplest cosmetic formulation for a beginner to make. Comprising just three key oils, the antioxidant vitamin E and one scented oil, this five-ingredient cosmetic packs more punch than you might think. We opted for African oils to theme our version, but you can play around with oils of your choice. Just bear in mind that botanical oils have their own unique characteristics. Saturated, unsaturated and polyunsaturated oils are all different in how they feel and work on the skin and in combination. Even getting to grips with a few oils can be the start of a lifelong journey into their fascinating and complex world. See our article why you need botanical oils in your skincare and haircare to discover why.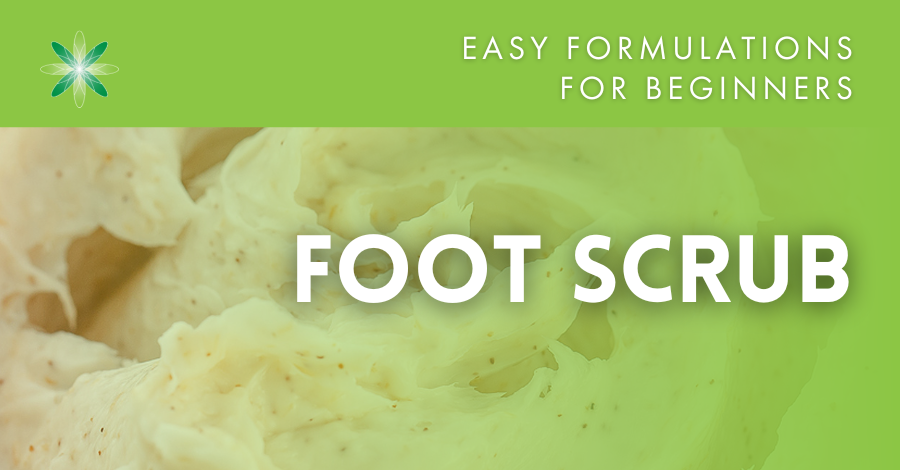 This formulation is similar to the body butter but designed as an exfoliator for our feet with the addition of pumice, rapadura sugar and jojoba beads. As a whipped scrub, it has a lovely light, soft texture and is perfect for massaging in and giving our feet some pampering. This product is a good example of how you can go step by step and layer in more complexity to a simple framework formulation. This won't take long to make, but skill is needed in timing the whipping stages and ensuring you add the dry scrub particles when the blend is sufficiently cool; otherwise, they may sink to the bottom of the product rather than being evenly dispersed. Experiment with exfoliants of your choice and practise that whipping to perfection.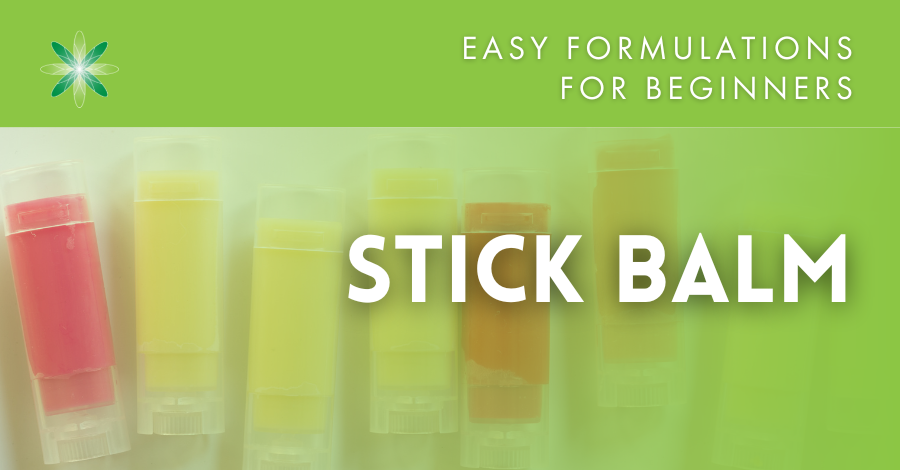 If you have made the body balm and whipped body butter above, it's now time to give this stick balm a try. No two balms are alike, and as you've probably guessed, a stick balm needs to be harder to ensure it glides up in the twist-up container and holds its shape when in use.
When devising stick-applied formulations, you need to understand the optimal percentage ratio of waxes to butters and oils. Natural waxes are another area to explore, as there are quite a few options open to the natural formulator. Once you decide to deviate from our formulation and create your own, you will need to learn more about waxes, their feel on the skin and their various melting points. This simple formulation can be your starting point to learning the basics about waxes and how to adjust the ratios of the key foundation ingredients.
Leave us a comment
comments