Lips balms have been around for as long as we can all remember, but a less familiar lipcare product is the lip serum. While a lip balm is one of those everyday staples we use to protect our lips from dryness and soreness, a lip serum has a different role to play in nourishing and conditioning our lips.
As balms are thick anhydrous products formulated with oils, butters and waxes, they function more to provide simple occlusive protection and need to be reapplied several times a day. With this formulation, we bring you a luxurious, indulgent lip serum that is meant to moisturise the lips through its use of lighter, nourishing, active botanical oils. By applying this lip serum at night while you rest, you help strengthen your lips' epidermis while also protecting them from free radicals they are exposed to daily.
The structure of the skin on our lips is different from that on the rest of the face and body. The water content of the stratum corneum and the skin's barrier function on our lips is low. As a result, our lips can experience high trans-epidermal water loss (TEWL) which is why it is common for us to have dry lips occasionally or even regularly, especially in certain climates. Winter months can wick moisture from exposed skin and lips are particularly prone to drying out and even having lesions and loose dry skin. See our winter skincare tips as well as our other lip care formulations:
Top 10 tips for winter skincare
How to make a whipped lip scrub
How to make an Amazonian lip balm
This indulgent lip serum is an anhydrous base that feels neither too heavy nor too light for application. You can adjust the percentages according to your preferences. We focused on Amazonian oils but you can feel free to experiment swapping oils to suit your needs or what you have in stock already.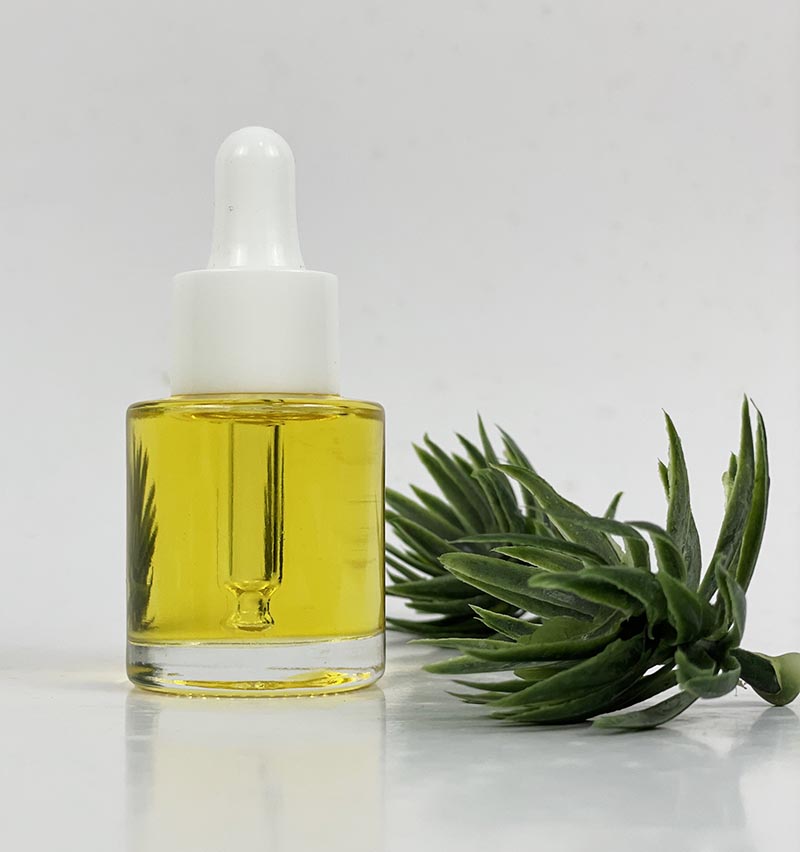 This @FormulaBotanica lip serum is a fabulous DIY formulation. Easy to make using indulgent exotic botanical oils. #lipserum #lipcare #naturalformulation
Click To Tweet
Our lip serum ingredients
Squalane oil
Derived from an olive oil base, squalane helps to reduce free radical oxidative damage to the skin. Discover more about squalane's properties for skin and haircare in our Formulator's Guide to Squalene and Squalane.
Argan Oil
A familiar oil but one that performs well for our needs in our lip serum formulation as it has a light skin feel and acts as an excellent emollient. A nourishing oil, argan oil is often referred to as liquid gold especially in Morocco, one of the key producers of the oil. See our guide to African oils and butters for more on argan oil and some of the other oils in our lip serum.
Marula Oil
Another traditional African oil, Marula is rich in antioxidants and it helps the skin to improve its ability to hold moisture in its layers.
Buriti Oil
This oil helps prevent oxidative damage and maintain the skin's elasticity.
Pomegranate seed oil
Pomegranate seed oil conditions the skin surface with its anti-inflammatory properties.
Pracaxi Oil
An excellent emollient, pracaxi oil provides protection against free radicals.
Vitamin E
A routine addition to anhydrous formulations, vitamin E (tocopherol) is a powerful antioxidant helping slow down rancidity in the formulation.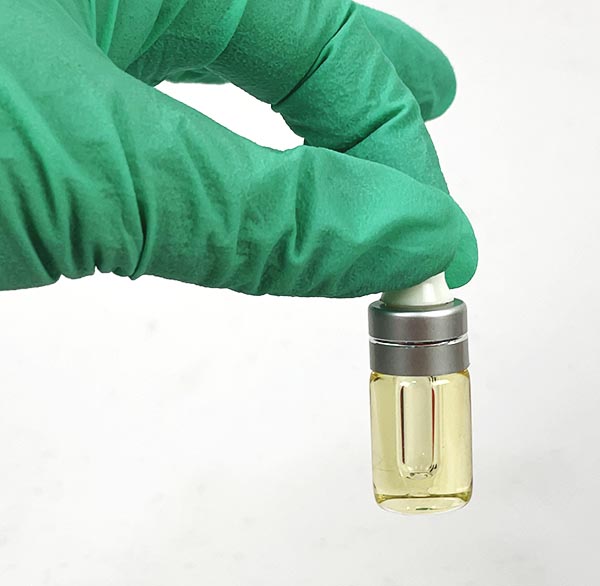 Our formulation: indulgent lip serum
Makes: 100 grams
Time taken: 20 minutes
Level: a beginner-level formulation that can be personalised and adapted.
| | | | |
| --- | --- | --- | --- |
| Phase | Ingredients | INCI | Weight (g) |
| A | Squalane | Squalane | 33.60 |
| A | Argan oil | Argania spinosa (kernel) oil | 18.00 |
| A | Marula oil | Sclerocarya birrea (seed) oil | 15.00 |
| A | Buriti oil | Mauritia flexuosa (seed) oil | 14.00 |
| A | Pomegranate oil | Punica granatum (seed) oil | 12.00 |
| A | Pracaxi oil | Pentaclethra macroloba (seed) oil | 6.00 |
| A | Vitamin E | mixed tocopherol, Helianthuus annuus (seed) oil | 1.00 |
| A | Roman Chamomile essential oil | Anthemis nobilis (flower) oil | 0.20 |
| A | Lavender essential oil | Lavandula angustifolia oil | 0.20 |
| | | | Total: 100.00 |
Method of Manufacture
Preparation

Sterilise your utensils and working space and wear appropriate lab PPE according GMP.

Weighing

Weigh the oils into a glass beaker one by one as listed. If you are worried about weighing them accurately into the same beaker, weigh them out into separate beakers first.

Blending

Use a glass rod or a stainless steel tool such as a spatula or long-handled spoon and mix the oil blend gently until it is homogenous.

Bottling

Pour the blend into a dropper bottle of your choice and label it, including the date of manufacture.
Lip serum formulating tips
Some people may find this formula a little heavy for their lips or find it does not provide a sufficient moisturising boost. Several factors come into play here, such as your lip and skin type, the environment, how often you lick your lips and so on. Feel free to experiment with lighter or heavier oils to suit your personal needs.
You can leave out the essential oils or use only one essential oil of preference. We advise checking IFRA for the maximum safe percentage for lip products of any oil you wish to use.
If the blend feels too heavy for the lips, reduce the viscous carrier oils such as pracaxi oil and increase the lighter skin-feel oils or swap oils to those of your choice.
If you enjoy formulating with botanical oils, take a look at our other anhydrous formulations:
How to formulate a simple face oil with African oils
How to make a high-performance vitamin E serum
How to make an organic pressed serum
Suggested suppliers
Aroma-zone (EU): a wide range of botanical oils.
Sheabutter Cottage (UK) offers a range of exotic oils from Africa.
Aromantic (UK/worldwide): has a range of oils including argan oil.
Formulator Sample Shop (USA): a range of oils to explore.
---
FAQs
What does lip serum do?
A lip serum is likely to be formulated with emollient botanical oils and active ingredients aimed at providing extra nourishment to the lips over and above occlusive protection. Typically, it is a lighter, oil-based formulation and can be used day or night to boost the lip's thin epidermis and address specific issues such as dryness, fine lines, and protect against environmental stressors.
What is the difference between a lip balm and a lip serum?
A lip balm is a thick anhydrous formulation delivered in either a tube, like a lipstick, or applied with fingertips from a small jar. Its aim is to be occlusive, protecting the lips' epidermis by preventing excessive water loss often caused by wind and sun. A lip serum is a lighter, oil-based or water-based formulation aimed at not only helping reduce trans-epidermal water loss, but also boosting the lips' thin skin. It can include nourishing oils and specific active and hydrating ingredients such as antioxidants, humectants, hyaluronic acid and phytosterols. A lip serum can be used day or night but by applying at overnight, it can work harder and more effectively. It can be delivered from a dropper bottle or squeezable tube.
What is a serum?
The name serum is used for a wide variety of cosmetics designed to deliver high-performance actives to target specific cosmetic issues such as fine lines, dryness, sensitive skin, and hyperpigmentation. While a serum can be oil- or water-based depending on its role and its need to deliver certain active ingredients, a formulation made up of botanical oils only can also be called a serum. While common active ingredients, such as some vitamin C derivatives, are water soluble, an oil-only serum, such as a lip serum, will rely more on its botanical oils alone to deliver its skin benefits.
Where can I learn to formulate natural skincare and haircare?
Join us at Formula Botanica, where tens of thousands of students and followers take our free and paid online courses to learn how to formulate organic skincare and haircare for themselves or to sell and also how to set up a beauty brand and business.
FREE FOUNDATION COURSE
How to become an
Organic Skincare Formulator
By providing your details, you agree to receive additional educational & marketing emails from Formula Botanica, which further introduce our curriculum. Your data is never shared or sold. Read our
Privacy Policy
.
FREE TRAINING
How to become an
Organic Skincare Entrepreneur
Join over 100,000 other Formulators
By providing your details, you agree to receive additional educational & marketing emails from Formula Botanica, which further introduce our curriculum. Your data is never shared or sold. Read our
Privacy Policy
.
FREE TRAINING
How to become an
Organic Skincare Entrepreneur
Join over 100,000 other Formulators
By providing your details, you agree to receive additional educational & marketing emails from Formula Botanica, which further introduce our curriculum. Your data is never shared or sold. Read our
Privacy Policy
.
Leave us a comment
comments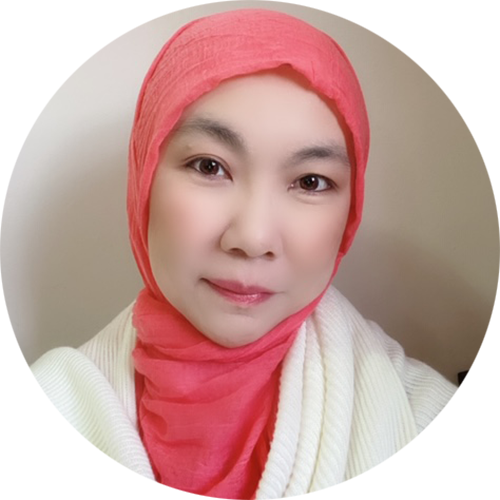 Eliza is a Formulator as well as a Grading Tutor at Formula Botanica, where she helps our students to become better organic cosmetic formulators. Read more about the Formula Botanica Team.