Every quarter Formula Botanica runs a formulation challenge for its student and graduate community – this quarter we launch our challenge to make a product that is inspired on your Sunday Morning. Our students submit their photos and formulations for skincare products that they've made, using our guidance. We've provided our sample formulation of a foot mask in this blog post.
In the past we've covered formulation challenges such as:
In January/February we challenged our students to make a colourful cleansing balm for their last challenge and the results were like the rainbow! We've prepared a small collage to show you how beautiful some of our students' formulations were.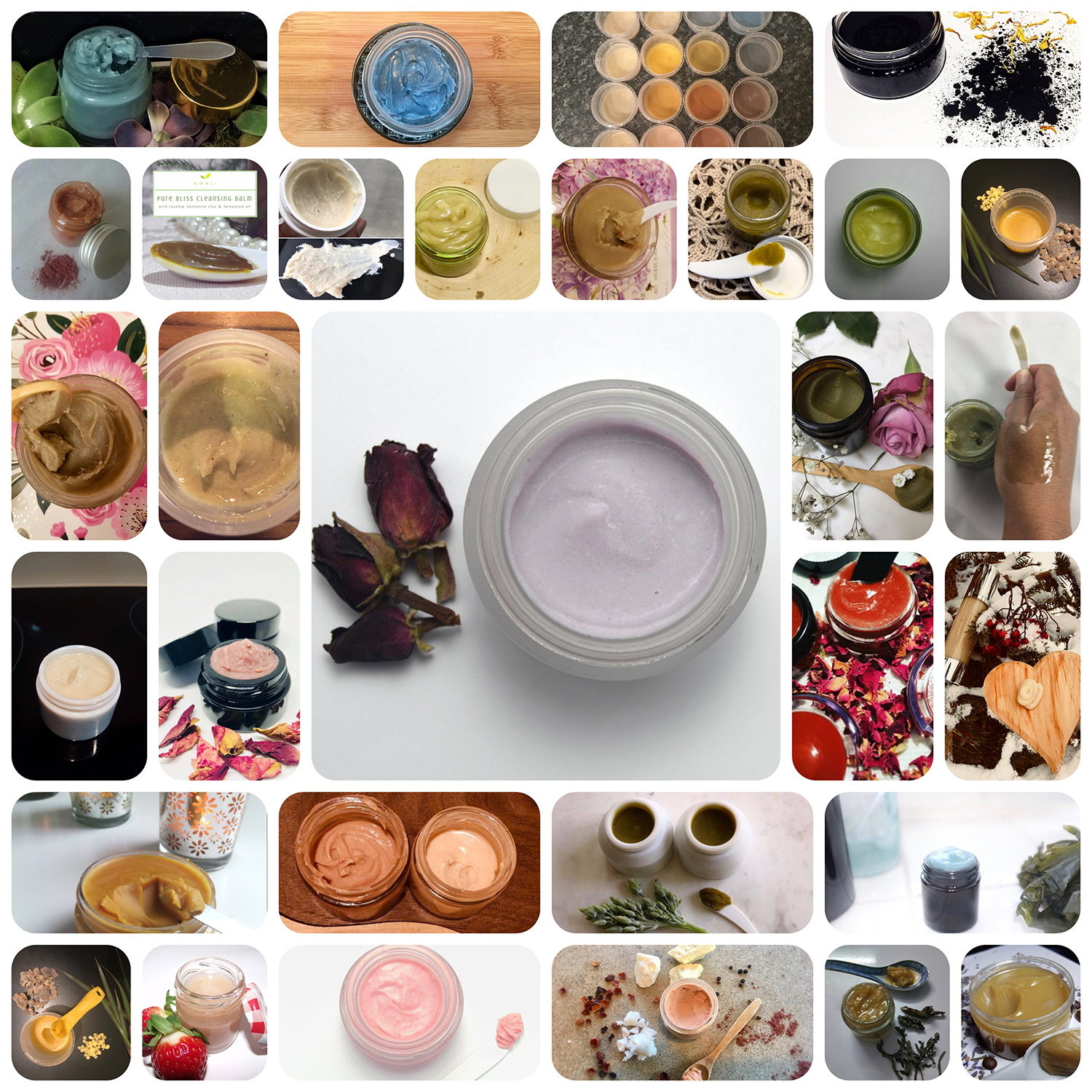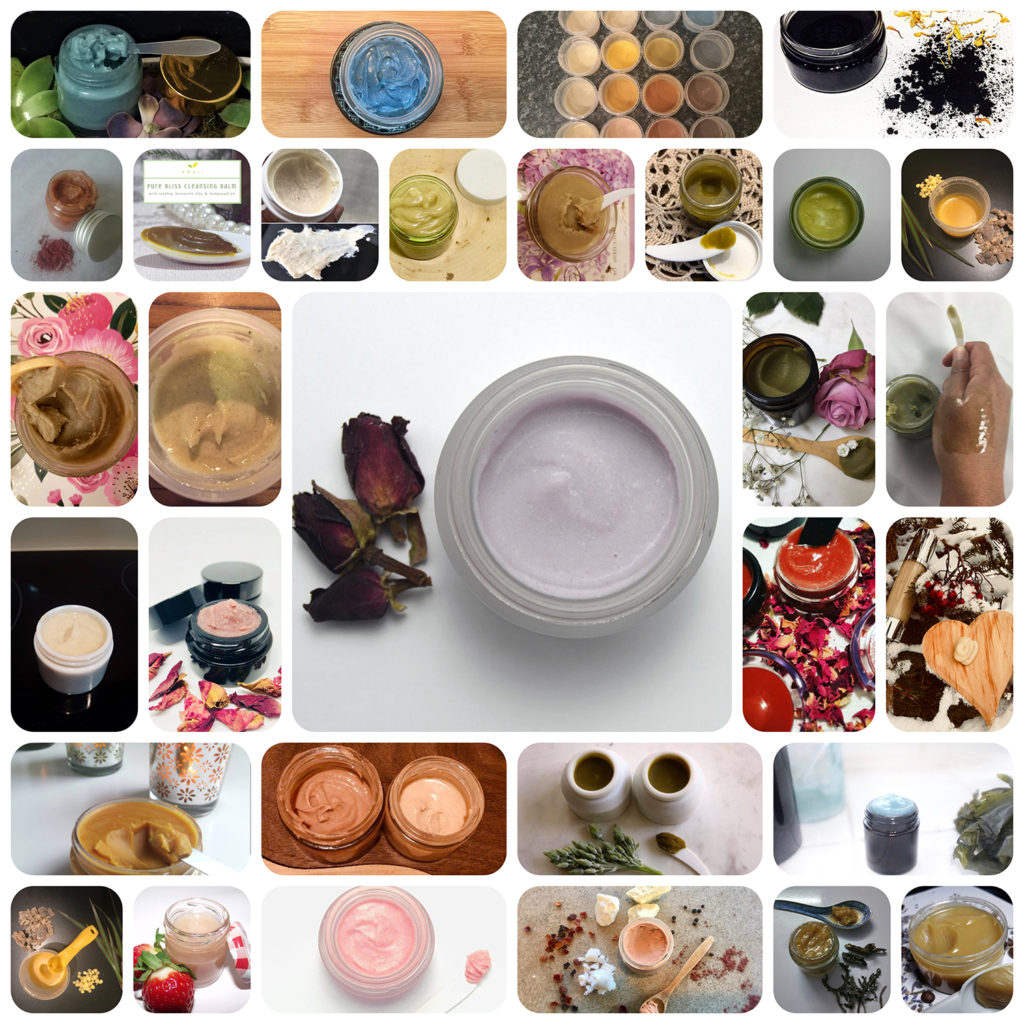 This quarter we're starting a new formulation challenge: we want our community to get inspired and creative. In this challenge we are inviting our students to make an organic cosmetic formulation that reflects their Sunday Morning.
Priscilla's Sunday Morning
I am a busy bee. Besides my role within the Educational Team of Formula Botanica, I have my own business, three kids and we are building an ecological home. After years of doing too much, we now block Sunday Morning in our schedule for a Lazy Morning. We snooze a bit, take the dog on a longer walk and knit some socks.
Sometimes I do a home spa and pamper myself to recharge for a full week ahead. For this challenge, I am pampering the two bodyparts that are neglected to often: my feet!
Our Sample Formulation: Pamper your Paws Foot Mask
This foot mask needs to care for the dry and chapped skin on my feet. I want this foot mask to make my feet feel soft and smooth; I want to hydrate and nourish my feet. For this reason a cream mask will work best for my feet. Cream masks are wonderful for delivering high performance ingredients to your skin. I decided to make an thick W/O emulsion for my dry feet.
The aromaceuticals I've chosen for this foot mask are a mix of relaxing lavender and my favourite food in the world: chocolate. Because who doesn't want to have chocolate with their spa moments?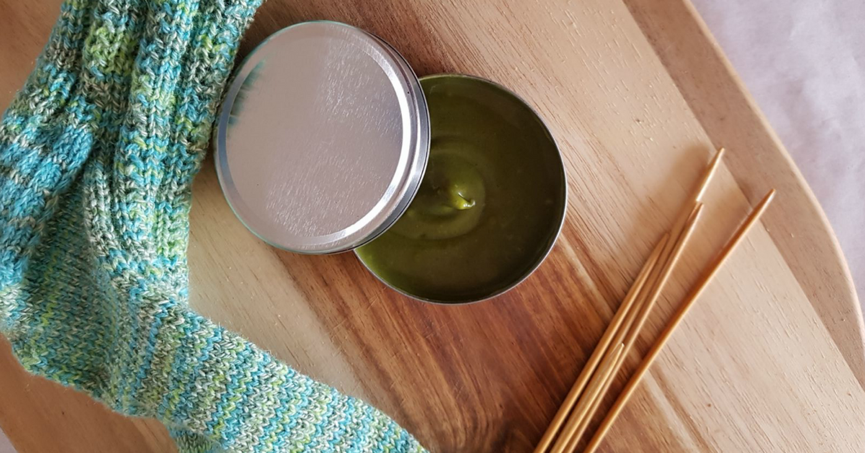 My Foot Mask Formulation
Phase A
21% Shea butter
20% Laurel Berry Fruit Oil
20% Olive Oil
10% Olivem 900
Phase B
22% Neroli hydrosol
0.1% Hyaluronic acid
1% Salt
Phase C
2% Comfrey Glycerol Extract
0.5% Calendula CO2 Extract
1% Euxyl K903
0.5% Vitamin E
0.5% Lavender EO
0.5% Cacao EO
Phase D

Method of Manufacture
1) Blend phase A and B in separate beakers.
2) Check the pH of the water phase. We do this now because this is a water-in-oil emulsion and the pH needs to be checked and adjusted at this stage instead of the end of the process (Read more: Everything you wanted to know about Organic & Natural Emulsifiers).
3) In a water bath, heat phases A and B to 75C.
4) Remove both beakers from the heat and slowly add the water phase (B) to the oil phase (A) while stirring.
5) Homogenise for a short while, for example with a Kai Blendia (a hand-held homogeniser that many of our students use). We found that homogenising is essential with this emulsifier.
6) When the blend has cooled below 40C, add phase C ingredients one by one, blending well after each addition.
7) Finally, add phase D to the overall mixture and stir well.
Now, it's your turn! Either try making our Pamper your Paws Foot Mask or design your own formulation that best represents your Sunday Morning. And if you are curious as to how Formula Botanica teaches organic cosmetic formulation in our courses, register now for our sample class.
If you are a Formula Botanica student or graduate, the Formulation Challenge for this quarter will soon be emailed to you and posted in our online classroom. If you're not a Formula Botanica Community member, leave us a comment below and tell us your experiences in formulating for your Sunday Morning.
---
FAQs
Do foot masks really work?
Foot masks are generally thick cream emulsions formulated with rich natural butters and oils and with added beneficial ingredients such as humectants and soothing and deodorising herbal extracts and essential oils. Dry skin on feet if left untreated can develop into calluses and cause pain and be difficult to remove later on. A natural foot mask that is a leave-on, water-in-oil emulsion can deliver a powerful boost of emollients to the feet to nourish and hydrate dry skin.
How often should you use a foot mask?
A foot mask is an ideal weekly ritual to treat feet to a surge of emollients in the form of beneficial plant oils and butters. Use a foot mask in the evenings, so rich nutrients and emollients can work as deep moisturisers over night. Use more often to resolve stubborn areas of dry skin.
Where can I learn to formulate natural skincare and haircare?
Join us at Formula Botanica, where tens of thousands of students and followers take our free and paid online courses to learn how to formulate organic skincare and haircare for themselves or to sell and also how to set up a beauty brand and business.
Leave us a comment
comments