The movement towards a vegan and plant-based lifestyle is on the rise, driven by several factors; including health concerns, climate change and of course animal welfare. But veganism isn't only applicable to food, as part of a wider lifestyle movement, the availability of vegan cosmetics is also on the rise. Vegan beauty launches almost tripled between 2013 and 2018, rising from 13% of all launches in 2014 to 28% in 2018 (Source: The Vegan Society) making vegan beauty a hot topic.
But what is Vegan beauty? The definition of veganism goes beyond dietary choices and involves the avoidance of all animal derived ingredients and by products, as far as is reasonable and practicable. Common animal derived ingredients that can be found in beauty products include honey, beeswax, lanolin and carmine a red pigment that is derived from the cochineal beetle. We have a full breakdown of common animal derived ingredients in our Advanced Diploma in organic cosmetic science. As the industry has evolved, some of the cosmetic ingredients that previously involved animal sources have been moved over to plant based or synthetic sources. An example of this is squalene oil that was originally isolated from sharks liver, and now largely comes from plant sources. You can read more about this in The Formulator's Ultimate Guide to Squalene and Squalane.
Formulating vegan organic cosmetics
What does this mean for artisan and indie formulators? Consumers are more conscious than ever of the choices they make across all aspects of their lives. This has fuelled a demand for information and transparency, especially in the area of ingredient sourcing and animal welfare. A heightened awareness of animal testing is also linked to the rise in the vegan movement, although animal testing is banned in the EU since 2009, this isn't the case across the world and in some cases pre or post market animal testing can be a legal requirement to sell in some territories. Most vegan consumers also consider a vegan lifestyle to encompass cruelty free. But it is worth noting that not all products claiming to be cruelty free, even those with certifications will be vegan, as some animal derived ingredients are often permitted. As a formulator you have to decide what is most important for you and your target customer, whether that is cruelty free, vegan or both.
As an artisan skincare formulator your personal ethics will be a big part of your brand and this gives you a unique opportunity to communicate those with your customers. A rise in conscious consumers and demand for transparency from brands has also resulted in many consumers taking to social media to express frustration at certain policies from larger mainstream brands. Third party certifications such as the vegan trademark are on the rise, driven by consumer demand for labels that help them navigate the beauty isles and we cover these comprehensively including Vegan and Cruelty free Certifications in our Diploma in Beauty Business Brand Management.
Learn the five points to consider when formulating vegan cosmetics #veganbeauty #skincare #formulation
Click To Tweet
Here are our top five points to consider when formulating vegan cosmetics:
Research your ingredients carefully before formulating – Research and experimentation is key to any successful formulation, but it is especially crucial when formulating certain vegan cosmetics. Some cosmetic ingredients can be sourced from animal and plant sources, so checking the origin of your ingredients with your supplier before purchasing, is especially important. If in doubt always refer back to the MSDS (Material Safety Data Sheet) which can be obtained from your supplier and has a lot of useful information about the ingredient origin, application and usage.
Communicate your ethical choices clearly with your customer – Transparency and communication is key for any brand, but when it comes to sensitive consumer issues such as animal welfare, clarifying your position in the market is all the more important. Social media provides brands an ideal medium for exploring brand values and communicating directly with your consumers. Use all the tools available to you, such as your brands website, social media and customer service to clearly communicate your position on these key issues.
If you are considering a third party certification, research the standard as soon as possible – Different standards have different requirements, so researching these as soon as possible could save you time and effort later on in your business journey. Ideally researching requirements before formulating your line, as this will ensure that you have a plan in place that you can then work from. If you have already launched a brand it is possible to reformulate and obtain certifications at a later date, but it is important to be aware of the costs that may be involved in doing so.
Experiment with new ingredients – Formulating vegan cosmetics will mean avoiding some widely used natural ingredients such as beeswax, but it also creates a wonderful opportunity to experiment with lesser known ingredients and create innovative formulas. For example in this blog post we talk through Six Vegan waxes for organic cosmetic formulations which could be used to create a vegan lip balm or body balm. Don't assume when using a formulation that you can substitute a non-vegan ingredient for a vegan one in the same quantities. For example, vegan waxes have different properties and need to be used in different quantities to beeswax. Be prepared to alter your formulations, try different things and be aware of the impact of your ingredients on stability and challenge tests.
Consider all aspects of formulation not just ingredients – When formulating for certain ethical requirements it is important to look beyond just your ingredients and look at other areas of your business to ensure the same ethos runs throughout. Your formulation method, formulation lab, avoiding cross contamination and suitable packaging are all issues to consider as well. Attention to detail in all areas of your business can help you stand out from the crowd.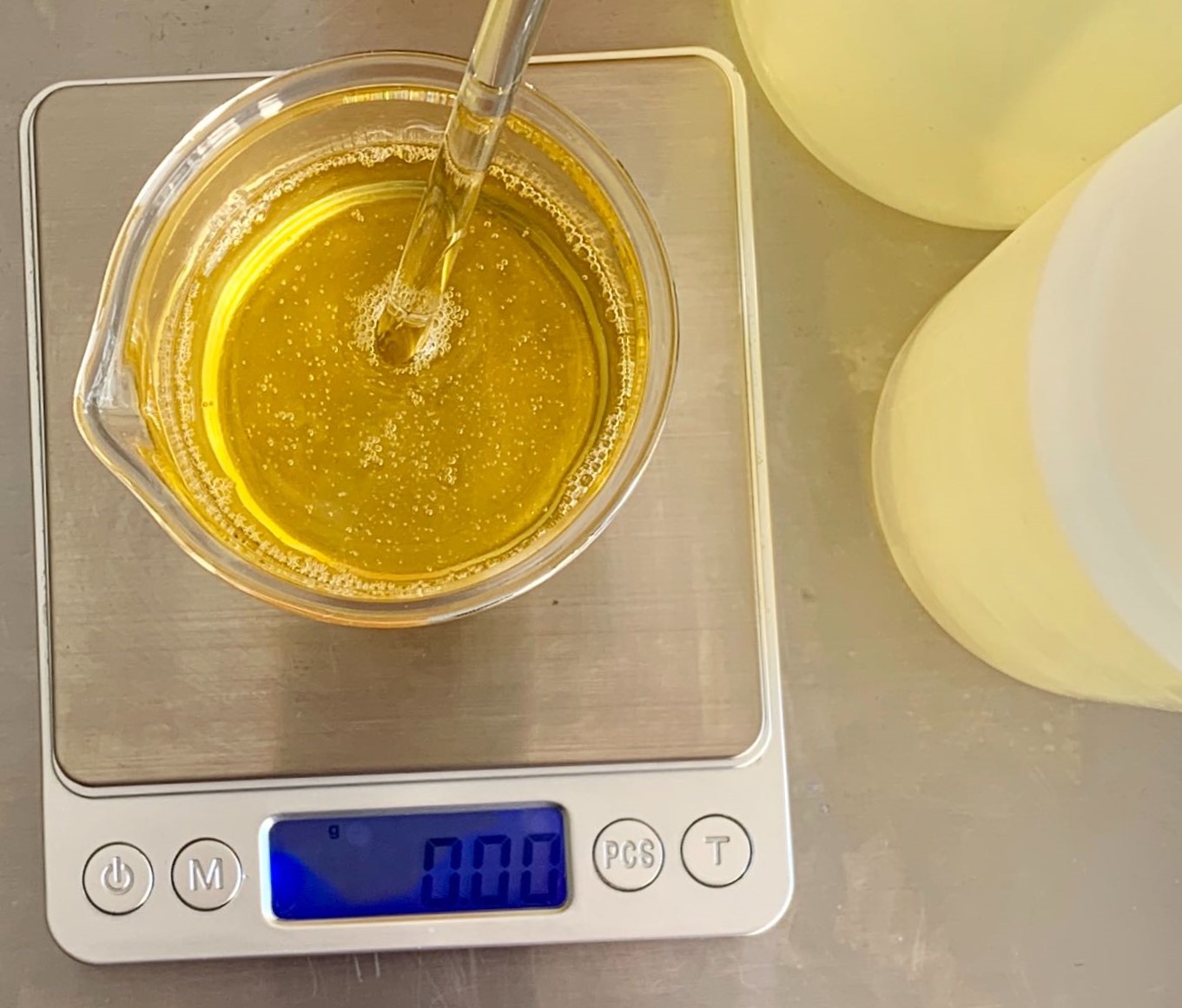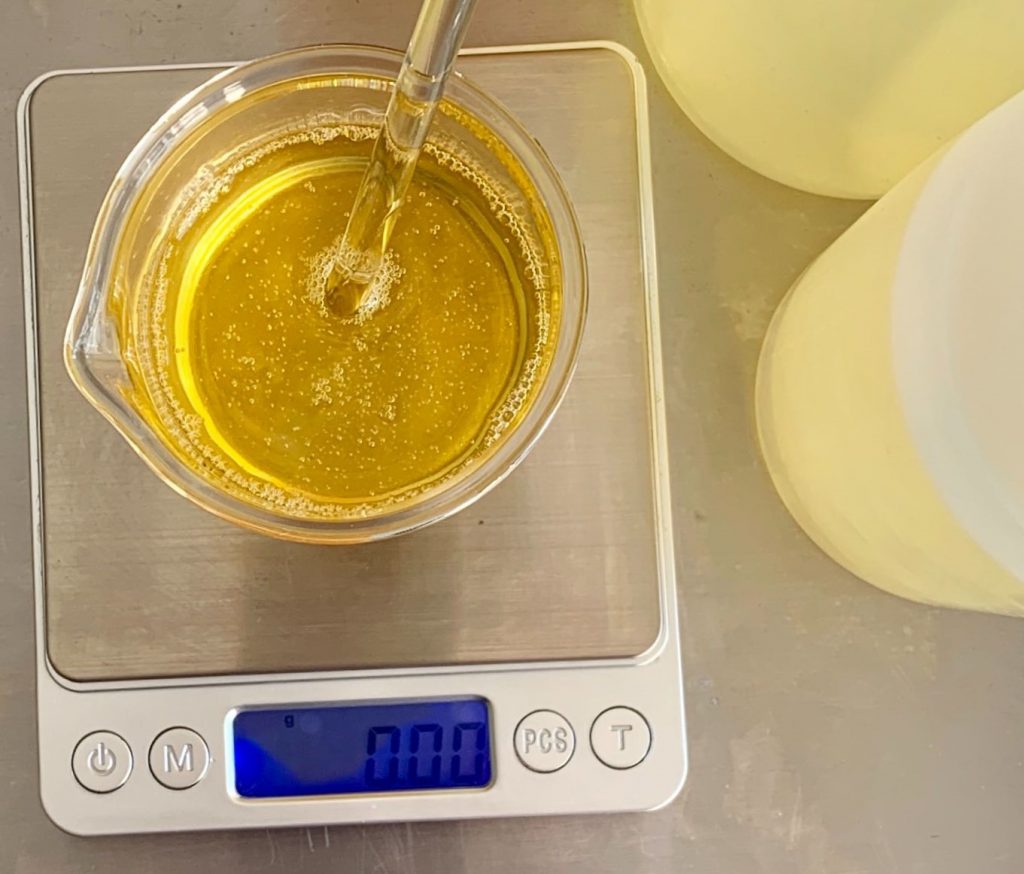 Bonus Formulation: Jojoba and Peach cleansing oil
This cleanser uses a blend of skin-loving plant oils with jojoba and camellia enriched with amaranth CO2 extract. It is excellent for dry skin in need of soothing and nourishing.
We have added Durosoft®PG4-0 by Stephenson which is naturally derived from sunflower oil and it is an excellent choice for oil cleansers. The reason is that its self-emulsifying properties will enable anhydrous systems to wash off easily when it contact with water. This formulation does not require any heating or cooling of the ingredients, so is perfect for beginner and intermediate and advanced formulators alike.
Jojoba oil is actually a wax that has a structure similar to the skin's sebum (the skin's own moisturiser). It is also a relatively inexpensive oil, making it a good base for a rinse off product.
Camellia oil is often called the Geisha's secret; it is a good oil to have in cleansers since it leaves the skin soft and nourished without the greasiness.
Thistle oil is a dry feel oil and is a great source of Omega 3 and 6 acids, which is balanced out with a richer Peach kernel oil.
We added Amaranth CO2 extract which you will love if you have irritated, dry skin that needs some soothing and calming.
As always, because it is an anhydrous blend, we add an antioxidant. We left the essential oil choice to you, but please see our suggestions at the end of the post. You could also leave out the essential oils entirely if you are using it on a skin that is sensitive to fragrance, simply replace the 1% essential oils with extra jojoba oil or one of the other plant oils.
This cleanser works best by applying directly to dry skin and massaging well before adding water to emulsify and remove the cleanser. You will want to consider packaging carefully for storing this cleanser, as you will not want the ingredients to come in to contact with water. A bottle with a pump for dispensing is ideal. It is ideal for removing make up as well as thoroughly cleansing the skin.
---
Ingredients
Phase A
Durosoft PG4-0 ( INCI: Polyglyceryl-4 Oleate) 15%
---
Phase B
Jojoba oil 50%
Camellia oil 18.10%
Peach kernel oil 10%
Thistle oil 5%
Amaranth CO2 extract 0.50%
Rosemary CO2 extract 0.10%
Tocopherol 0.30%
Essential oil of your choice 1%
---
Procedure
1. Weigh the Durosoft in a glass beaker (Phase A).
2. In another beaker, weigh the oils, add the CO2 extracts and antioxidant to protect the oils. Blend in the essential oil(s) (Phase B).
3. Slowly add the oil blend (Phase B) to the Durosoft (Phase A) and stir well.
4. Bottle and label.
Suggested essential oil blends:
A. Sweet orange – 1%
B. Peppermint 0.20% + Sweet orange 0.80g% (minty-citrusy)
C. Geranium 0.20% + Lavender 0.30% + Sweet orange 0.50% (floral-citrusy)
D. Cedarwood 0.15% +  Mandarin 0.25% + Bergamot 0.60% (woody-citrusy)
E. Benzoin 0.35% + Lavender 0.65% (sweet floral)
Now it's your turn! Show us your formulations by using the hashtag #FormulaBotanica on Instagram.
---
Suggested Suppliers for Durosoft®PG4-0:
The Soap Kitchen UK (Ships Internationally)
Aussie Soap Supplies Australia
Bay House UK (Ships Internationally)
FAQs
How is vegan makeup made?
Vegan cosmetic products differ from their mainstream counterparts in terms of the provenance of their ingredients and often also the ethos of the brand and in the scrutiny the manufacturer gives to the processes involved. Many animal-derived ingredients are common in makeup. Lanolin, beeswax, glycerine, various colourants and pigments and so on are present in cosmetics like lipstick and salves and other colour cosmetics. In making vegan cosmetics, a manufacturer must swap out animal-derived products and as a result may need to reformulate the cosmetic. A vegan wax, for example, may have a different effect in the overall finished product than beeswax. Vegan cosmetics may also need to be cruelty free which means that no ingredient or process should have been tested on animals. Vegan cosmetics are more than about the ingredients as many vegan brands wish to ensure their ethos and all facets of their operations are in line with vegan principles and also are cruelty free.
Are organic cosmetics better?
Organic cosmetics are a personal choice of the beauty product consumer. Many consumers wish to avoid using cosmetics with synthetic ingredients or ingredients that have been subject to synthetic chemicals such as those found in pesticides or used in manufacturing or that have been genetically modified. However, an organic cosmetic product may not need to be formulated with 100 per cent organic, nor even natural ingredients. Although there are various organic certification bodies such as The Soil Association, Ecocert, Natrue and the US Department of Agriculture (USDA), they often have different certification criteria. Avoiding synthetic ingredients in cosmetics is clearly a key reason a growing number of beauty product consumers seek out organic products. Some cosmetic users have serious allergies to both synthetic and also some natural ingredients like essential oils. Those with multiple chemical sensitivity syndrome choose organic cosmetics out of necessity. We need to ask what we mean by better and for whom organic is better – our skin, farmers, the brands, the planet and so on? It is not possible to say that organic is better overall as a plethora of issues such as sustainability, ethics, fair trade and the carbon footprint left by organic cosmetic production come into play.
Where can I learn to formulate natural skincare and haircare?
Join us at Formula Botanica, where tens of thousands of students and followers take our free and paid online courses to learn how to formulate organic skincare and haircare for themselves or to sell and also how to set up a beauty brand and business.
FREE FOUNDATION COURSE
How to become an
Organic Skincare Formulator
By providing your details, you agree to receive additional educational & marketing emails from Formula Botanica, which further introduce our curriculum. Your data is never shared or sold. Read our
Privacy Policy
.
FREE TRAINING
How to become an
Organic Skincare Entrepreneur
Join over 100,000 other Formulators
By providing your details, you agree to receive additional educational & marketing emails from Formula Botanica, which further introduce our curriculum. Your data is never shared or sold. Read our
Privacy Policy
.
FREE TRAINING
How to become an
Organic Skincare Entrepreneur
Join over 100,000 other Formulators
By providing your details, you agree to receive additional educational & marketing emails from Formula Botanica, which further introduce our curriculum. Your data is never shared or sold. Read our
Privacy Policy
.
Leave us a comment
comments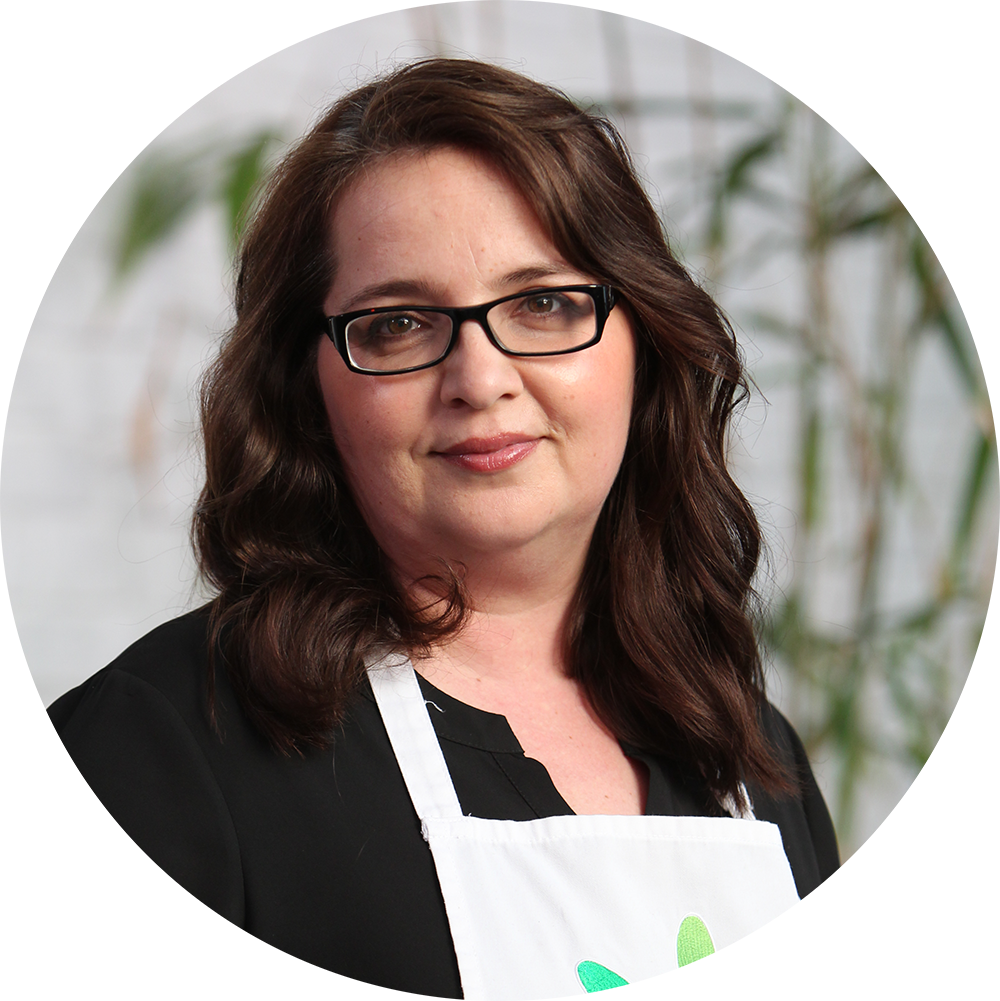 Timi was a key member of the Formula Botanica team from 2015 to 2020; first as our Education Manager and then as Head of Formulation & Research. You can find out more about the Formula Botanica team here.