A hydrating facial serum can be an excellent addition to any skincare routine, they tend to include skincare ingredients that are popular at the moment, such as hyaluronic acid that help replenish moisture in the skin, but are also light in texture. For this reason can be suitable for any skin type and also different skin concerns.
Serums are potent blends and can contain many different active ingredients, such as exquisite oils and blends of extracts. They can have an emulsion base, a completely anhydrous (water free) base, a gel or water base. The many different textures and ingredient combinations possible, make serums an interesting product for formulators to experiment with.
How to use a facial serum
Serums tend to be used before a moisturiser and after cleansing. Some oil based serums can be used instead of a moisturiser altogether as they are very nourishing. Most serums tend to be sold in smaller bottles, as you don't need much for them to be effective on the skin. Apply one or two drops of our hydrating serum formula, into your palm and massage the serum into cleansed skin. You can follow it with your favourite moisturiser straight away. Use it as a treatment by adding a couple of drops to your favourite facial mask before applying the mask to your skin.
We have several blog posts showing how to make different types of serums including:
How to Make a High-performance Vitamin E Serum
How to Make an Organic Pressed Serum
Our Rose Hydrating Facial Serum formulation
Our Rose Hydrating Facial Serum is a water-based product. It will have a very light texture and is easy to apply. We kept it very simple to make, but it is still an effective formulation. We also give you tips and tricks to finetune this formula, when you are ready to take your formulating skills to the next level.
The key ingredient in this hydrating facial serum, is hyaluronic acid. Hyaluronic acid has been shown to hold up to 1000 times its own weight in water, making it a very powerful hydrator (hydrating ingredients in skincare are referred to as humectants). Hyaluronic acid is naturally found in the skin and its task is to keep the skin supple and plump. The skins hyaluronic acid level decreases as we age, but with the right diet and some high-performance skincare products we can help the skin stay hydrated and plump.
Hyaluronic acid is mainly used in anti-ageing products, you can add it to any product that contains water. We have now seen oil-soluble hyaluronic acid available from suppliers, but we are yet to trial it. Hyaluronic acid can be derived from animals so make sure you check your supplier's info. The one we are using is the result of a bio fermentation process.
Hyaluronic acid has two main versions we could use in this product; high molecular weight and low molecular weight hyaluronic acid. The high molecular weight hyaluronic acid, creates a gel and it is super effective for hydration. If you want to compare it to the most commonly used humectant, glycerine, hyaluronic acid can actually be 10 times more effective than glycerine. On the other hand, the low molecular weight hyaluronic acid is more suited for its anti-ageing benefits as it is said to penetrate further in to the skin. For the best results, mix the two to create a very effective anti-ageing product. In this formula we are only using high molecular weight hyaluronic acid as our goal is hydration.
Learn to make a simple but effective hydrating facial serum with Rose and Hyaluronic acid #skincare #formulation #DIYbeauty
Click To Tweet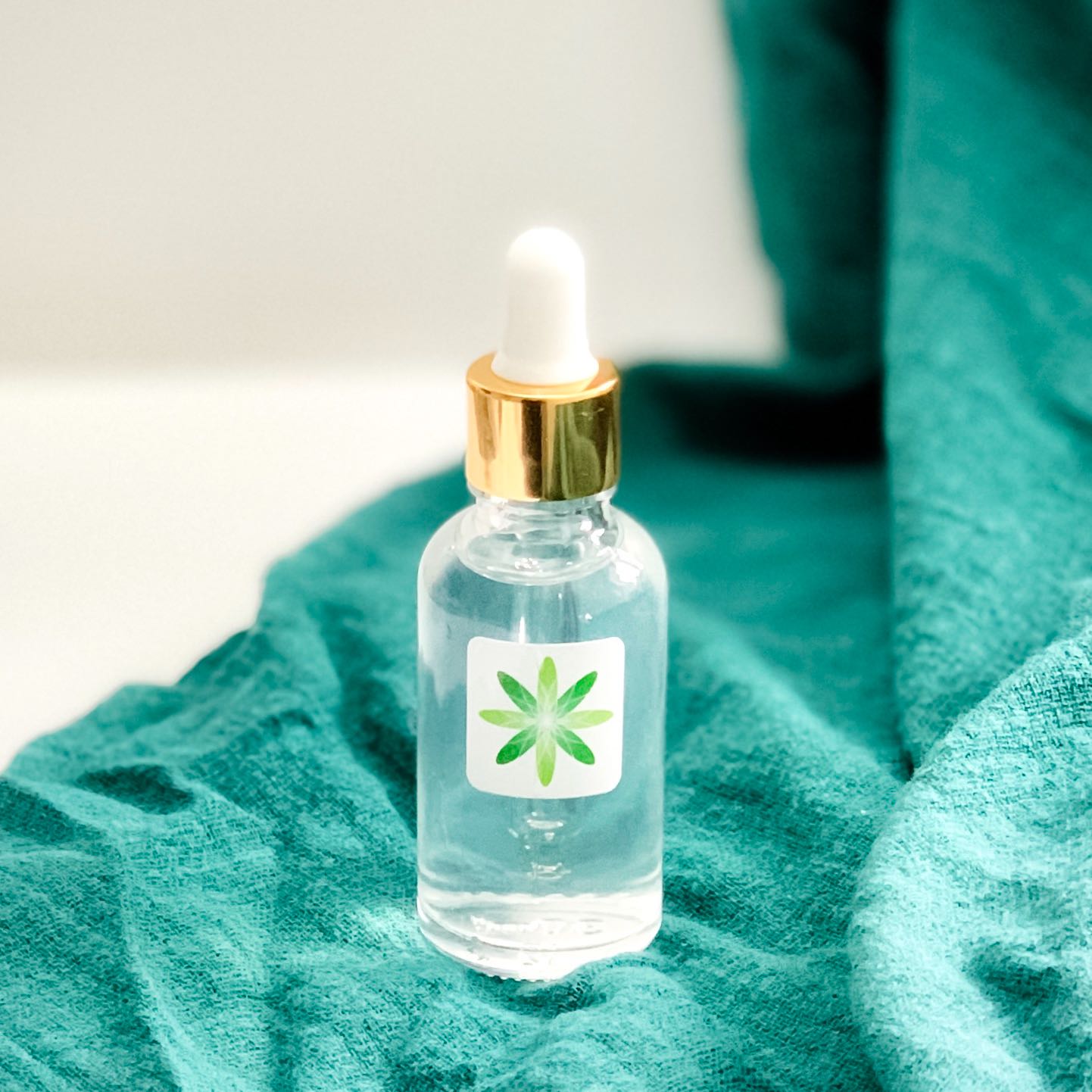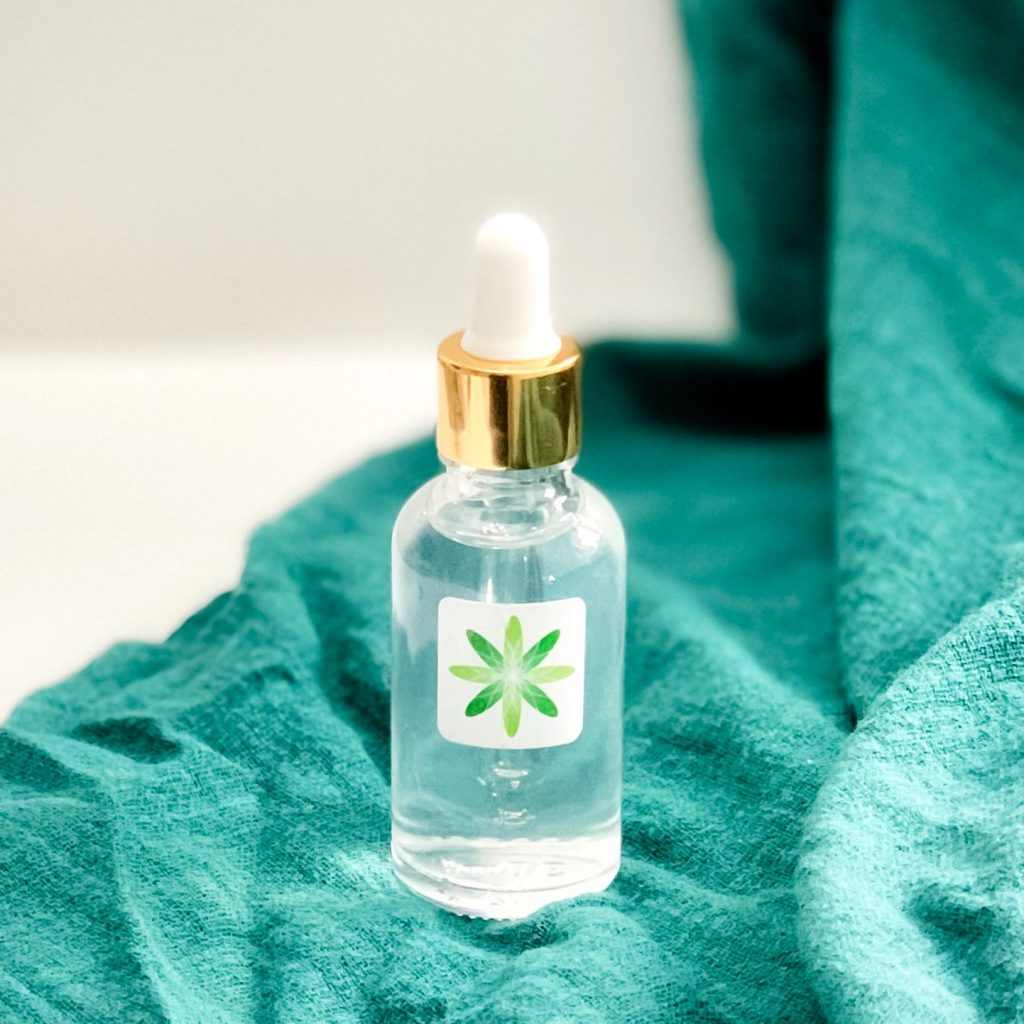 More ingredients in our Rose Hydrating Facial Serum:
Hydrosols
We did not use any essential oils in this formula. Instead we are using hydrosols, that give just the right amount of scent to our serum, so it won't clash with other products that follow the serum in your routine. You can blend other hydrosols, such as frankincense and rose, neroli and rose or even lavender and chamomile.
Thickener
We are using xanthan gum, which is a widely available thickener and relatively easy to work with. We chose the clear version so our serum is beautifully transparent.
Preservative
Our hydrating serum is a water based formula, so preservation is very important. You need to ensure you use a preservative that is broad spectrum and water-soluble. Remember to check and adjust the pH if needed. Read more – What can go wrong if you don't control your formulations pH?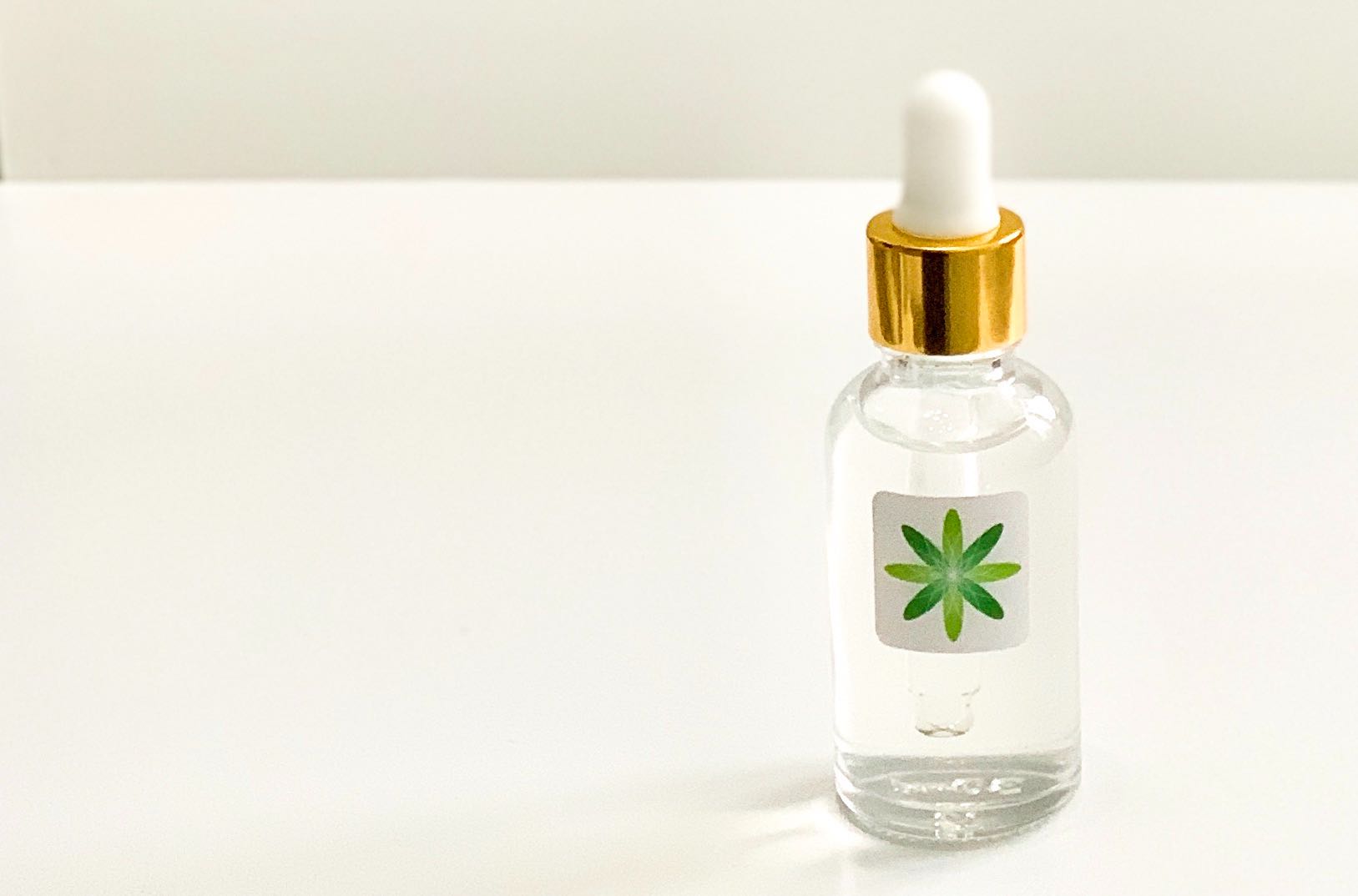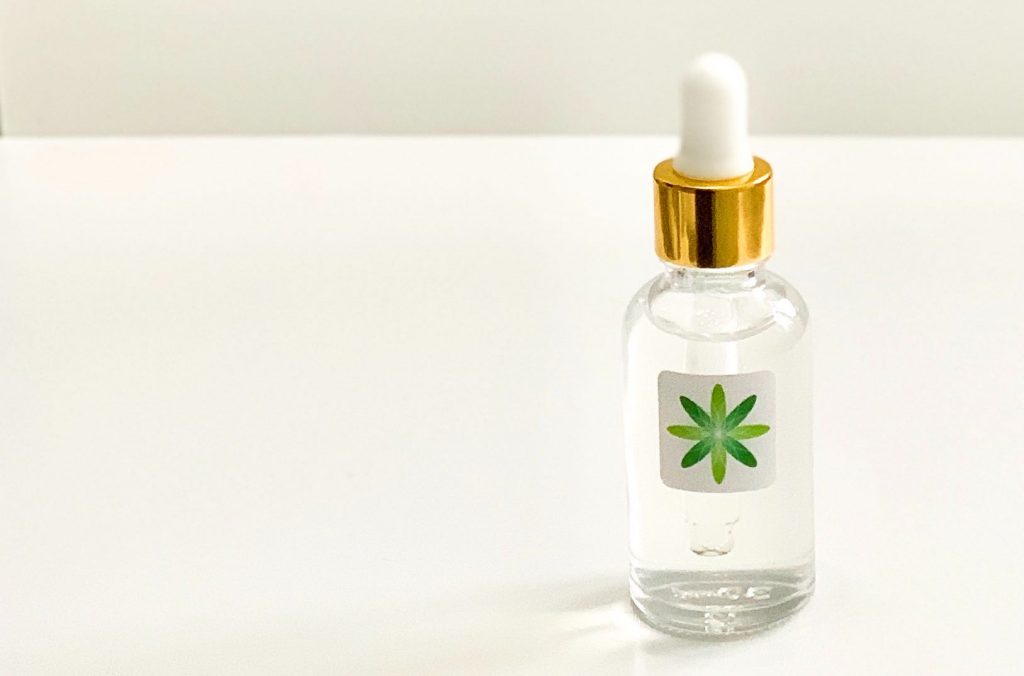 Experiment and take your Hydrating Facial Serum to the next level
If you have mastered a simple water based serum formula and are now ready to experiment, we give you some ideas:
Increase the hyaluronic acid to 0.5%
Add other humectants, such as sodium lactate or sodium PCA
Replace the glycerine with some stunning glycerites such as pomegranate or cucumber.
Try other thickeners or blend gums for a synergistic effect. You may need to alter the amount you use though so bear this in mind.
Depending on your goal or target audience, you can add other water-soluble actives, vitamins and botanicals. Remember to reduce the hydrosol to keep the formulation 100%
If you wanted to use essential oils, you will need to include a solubiliser in your formulation.
Read more: How to use a Natural Solubiliser
---
Formula
| | | |
| --- | --- | --- |
| Phase | Ingredients | Weight (grams) |
| A | Rose hydrosol (preserved) | 50.00g |
| A | Distilled water | 45.30g |
| B | Glycerine | 3.00g |
| B | Xanthan gum | 0.50g |
| B | Hyaluronic acid | 0.20g |
| C | Sodium Benzoate and Potassium Sorbate | 1.00g |
| | | Total: 100.00g |
Method
Phase A:
In a disinfected glass beaker weigh the rose hydrosol.
Add the distilled water. Set this blend aside.
Phase B:
Weigh the glycerine in a small beaker.
Add the xanthan gum and the hyaluronic acid.
Stir the blend thoroughly.
Slowly, in portions, add the gum blend to the water base and stir well.
Set the beaker aside to allow the gum and hyaluronic acid to swell.
Phase C:
When the blend is clear and have no particles from the gum, add the preservative.
Check the pH and adjust it to around pH 5.0 – 5.5 if needed.
You can now decant it into a pretty bottle and label.
---
Suppliers
Rose hydrosol
UK: Baldwins
US: Mountain Rose Herbs
Glycerine
UK: Naissance
US: Formulator Sample Shop
Xanthan gum
UK: Naissance
US: Formulator Sample Shop
Hyaluronic acid
UK: Gracefruit
US: Making Cosmetics
Sodium Benzoate and Potassium Sorbate
UK: Naturally Thinking
---
If you'd like to learn more about how to make serums, moisturisers, toners, cleansers and other fantastic facial and body skincare products, check out our Diploma in Organic Skincare Formulation. Have you pre-registered yet? Just sign up to stay informed about all our organic skincare formulation courses. In the meantime, try out a sample class to find out more about learning with Formula Botanica.
If you've been formulating for a while and are considering starting your own beauty brand, check out our Diploma in Beauty Brand Business Management.
Leave us a comment
comments