This article ties in with Formula Botanica's bi-monthly formulation challenge for all of our students and graduates. Every other month, our team sets the entire Formula Botanica Community a formulation challenge. Students and graduates all follow the same challenge and share their photos in our online classroom. We pick some of the best ones to showcase in our newsletter.
---
If you're in the northern hemisphere, it's the time of the year when the skin needs fat-rich products to protect it against the cold and dry weather.
This is why we decided to dedicate Formula Botanica's formulation challenge for November-December 2015 to showing you how to make a body butter.
We've run challenges in the past such as:
As simple as it might sound, formulating a butter is one of the biggest challenges to both students and experienced formulators. Grittiness of Shea butter is a nightmare for the majority of formulators who work with Shea butter.
Then we have the greasiness of the butter, it's sticking over the skin. To improve the formulation and avoid these problems, most students (and even artisan manufacturers) add starch, arrow root powder, bees wax, cetyl alcohol and heaven knows how many other ingredients just to become more frustrated and more disappointed with the results.
Formula Botanica's latest Formulation Challenge
Because of this, we decided to let students (and graduates who want to participate in the challenge) make a very simple butter formulation. We keep to our Keep-It-Silly-Simple (KISS) principle in all of our challenges.
Students are challenged to prepare a formulation in two different ways: one conventional butter and one whipped butter and then compare the texture, consistency, skin feels and appearance.
I shall confess that I deviated from my own established 'KISS' principle and made the butter a little bit complicated. I badly wanted to make a winter themed butter with some warming notes and this is why I infused/extracted cinnamon, clove and cardamom in my avocado oil. I made a cold infusion and used our homogenizer/disperser to accelerate the extraction. I crushed the spices in a mill before adding them to the oil for a better extraction.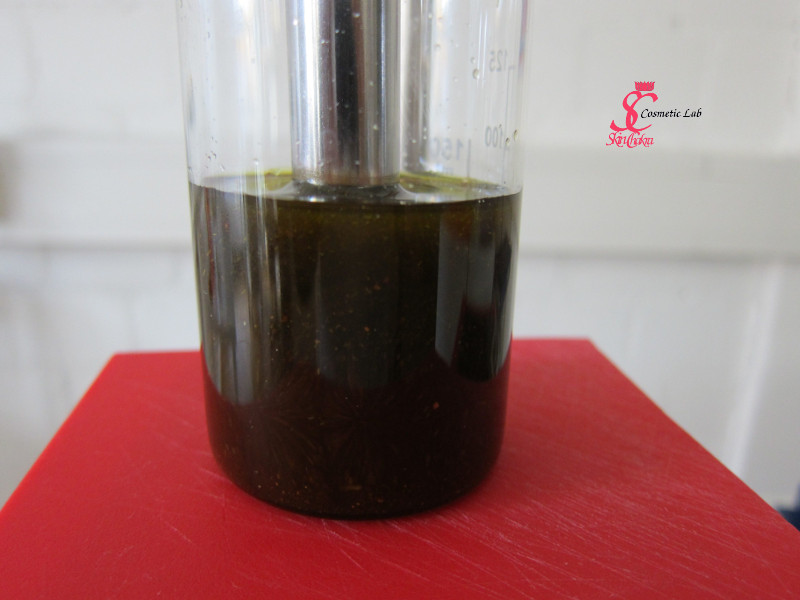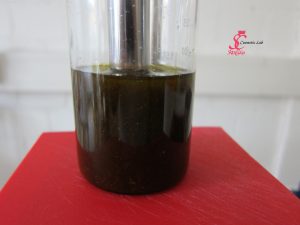 This is my avocado infusion:
100 gram Avocado oil (organic and unrefined)
2.2 gram Cinnamon
2.2 gram Clove buds
1.5 gram Cardamom
I filtered the oil after a short dispersion (about half an hour). This would be my avocado infused oil in the recipe.
My Body Butter Formulation
Now let's look at the formulation I created for my body butter.
11.0% Babassu oil
4.0% Cocoa butter
52.0% Shea butter
26.8% Avocado infused oil (as above)
1.0% Tocopherol
5.0% Hypericum (St. John's Wort) extract in sunflower oil
0.2% Ginger essential oil
If you are first starting out with body butters, we recommend that you keep it simple and stick to a small number of oils and butters just to get used to using the ingredients.
How to Make a Body Butter
Now let's look at the detailed steps required when learning how to make a body butter.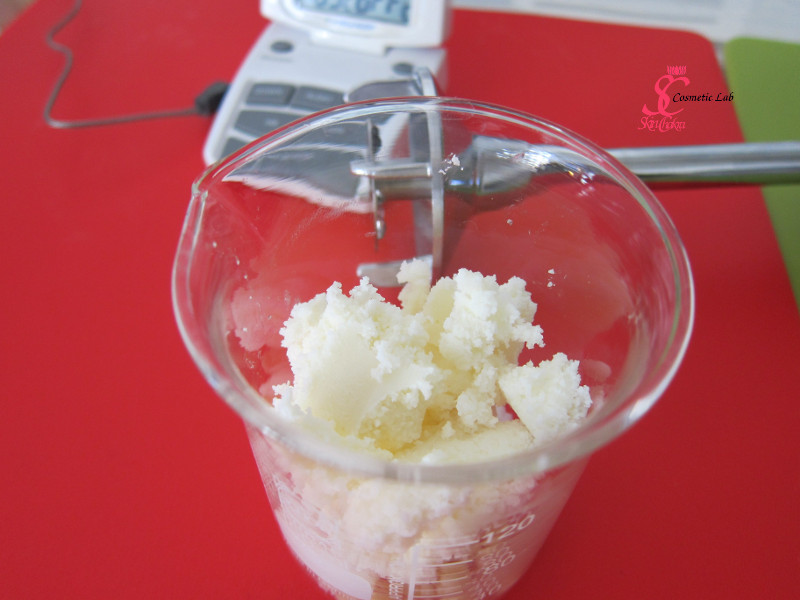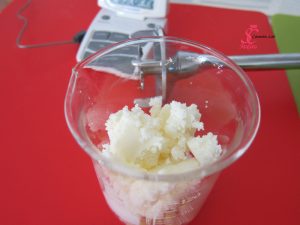 Step 1. In a suitable vessel (a beaker for example) melt the babassu oil, Shea butter and cocoa butter in a water bath. I know many tutorials recommend adding shea butter at the end of the process and not melting it from the beginning. I have however, never had any issue with applying shea butter from the very beginning and since the heating phase is really short, there is no damage in heating Shea butter with other solid fats and butters.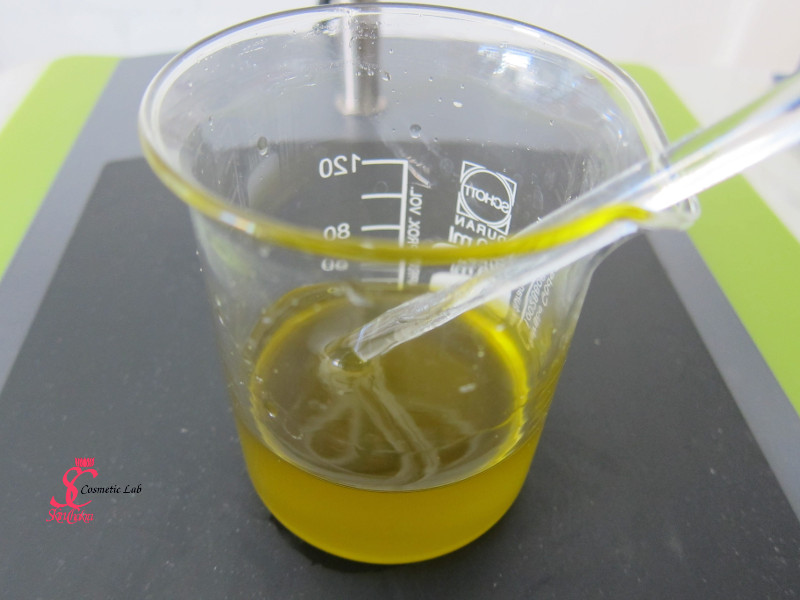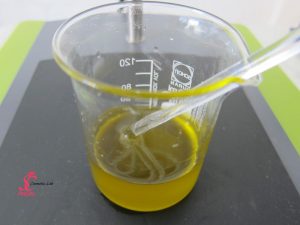 Step 2. After this blend is melted, stop heating and add the avocado infused oil, the extract and tocopherol and blend gently.
Step 3. Continue gentle blending as the blend cools down. At about 35 degrees Centigrade add the essential oil.
---
How to Make a Conventional Body Butter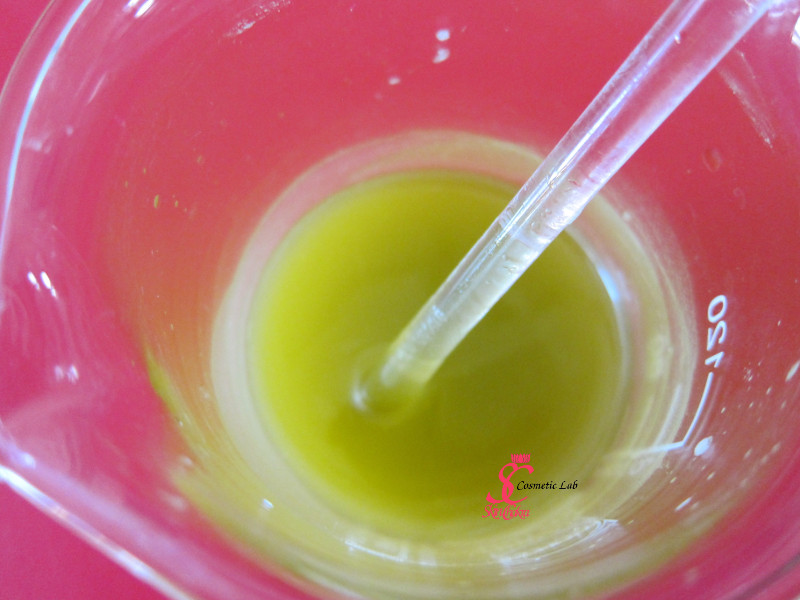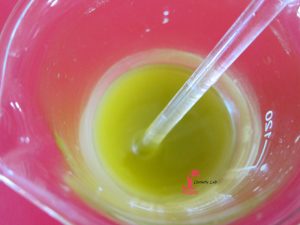 You can add the butter to the jar or continue stirring in the beaker. Let the butter cool down at room temperature. Do not put it in the fridge yet.
As the butter cools down, the viscosity increases. Continue stirring until the butter reaches a consistency where you can make traces with your spatula. This is the consistency of our butter at this point.
At this point pour the butter into the jar and bring it into the fridge. Using this procedure, all of your ingredients cool down simultaneously and there is no chance of crystallisation for shea butter. The butter will solidify to a nice and smooth consistency without that dreaded grittiness.
How to Make a Whipped Body Butter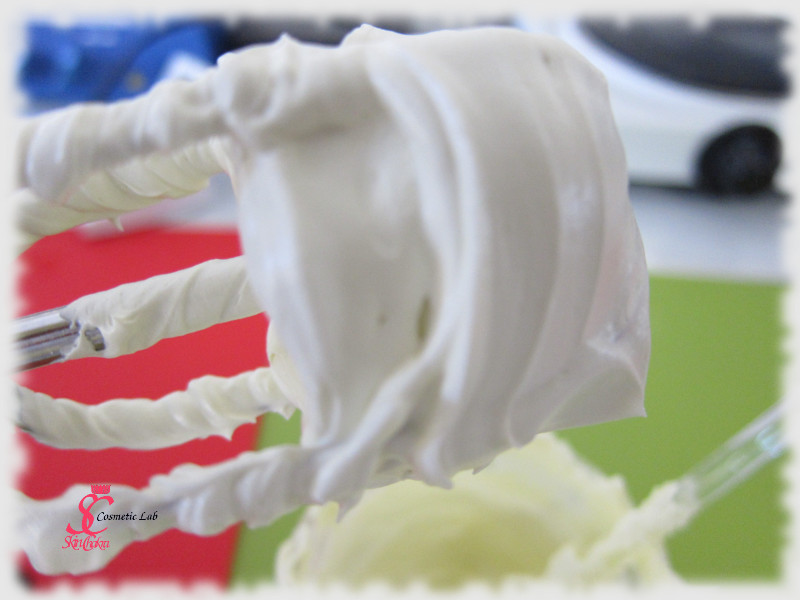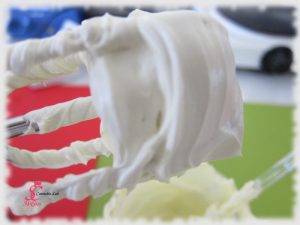 As the butter starts to solidify (when you can make traces with your spatula) start beating the butter with your blender. Whip it to the desired volume and appearance and put it in the fridge.
Leave both butters for some 12-24 hours in the fridge. After that, take them out and leave them at ambient temperature. Compare their appearance, texture and skin feel after another 24-48 hours.
---
These are my butters: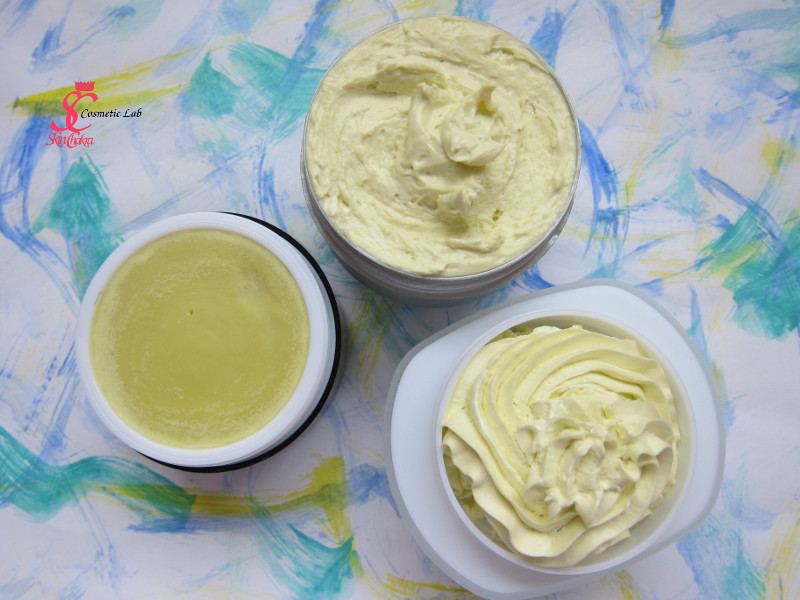 It's quite amazing that the whipped butter has a much lighter green color compared to the unwhipped butter. All butters are smooth, have no greasiness and impart a silky feel to the skin. None of them are gritty or grainy. Obviously the butter in the black jar is the unwhipped one. The other two are both whipped. We've filled the silver jar after whipping with a spatula and filled the white container with a patisserie decorating tip.
I hope you enjoy this challenge on how to make a body butter, I can't wait to see your contributions!
---
If you are a Formula Botanica student or graduate, the Formulation Challenge for November/December will soon be emailed to you and posted in our online classroom. If you're not a Formula Botanica Community member, leave us a comment below and tell us your experiences in formulating body butters!
Leave us a comment
comments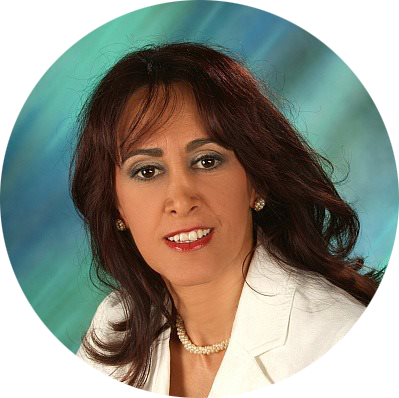 Dr. Elham Eghbali was Formula Botanica's Cosmetic Chemist between 2014 and 2018. She has over 20 years' industry experience and is based in Bavaria, Germany. To read more about Formula Botanica's team, visit our staff page.