How and where do we start our Formula Botanica year in review for 2020? A year that left the world and our lives so unpredictable and changed. At Formula Botanica, we start this year in review and the new year with positivity by sending a warm welcome to our new students and followers, as well as resounding thanks to all those who have been studying with us throughout, and before 2020.
Change is in fact the leitmotif of Formula Botanica's 2020. We are delighted to say that even though the year presented our community with immense challenges, it also brought silver linings. We welcomed 3,786 new students who chose 2020 as the year to start studying with us and to realise that a new career in natural beauty was within their reach.
Meanwhile, bucking the economic climate, a good many of our graduates launched innovative indie cosmetics' businesses in 2020, with some even planning retail outlets for the coming year. We have so many of their new beauty brands to share with you that we are following up on our graduates in video and blog features over this coming year.
2020 proved a pivotal point for us in our industry too. With Formula Botanica CEO Lorraine Dallmeier voted number one in the Top 25 Natural Beauty Who's Who, the beauty world recognised the school's role and success in providing exceptional, award-winning training in natural formulation and beauty entrepreneurship and making it accessible to anyone anywhere who wishes to take up a career in the industry.
Our Milestones in 2020
A major achievement for us last year was being able to extend our community to help even more formulators further their aspirations in the natural beauty sphere. We did this in several ways by creating a new branch of our business as well as by using our social media platforms to foster supportive connections and momentum among our followers. As a result, we can honestly say that the natural formulation community is a rising tide lifting all boats.
Our membership site, The Lab at Formula Botanica, opened its doors in early summer 2020. While we intended to test drive it with our students for longer, its success in just a few short months meant that by November we could open up enrolment to all indie beauty lovers and natural, organic formulators. Now with some 1,500 members, The Lab fills a unique space in the natural formulating community with its monthly release of 'mini labs' which provide in-depth, industry-relevant training in organic formulation, botanical ingredients research and indie beauty entrepreneurship.
In 2020, Formula Botanica hit new milestones in almost every indicator we monitor. In July, we enrolled our landmark 10,000th student and went on to close the year with just over 11,000 enrolled across our now 10-strong course curriculum.
To put the statistics in perspective, we like to think about where our students live, work, study and find inspiration for their indie beauty businesses. Formula Botanica has a truly global community spanning some 170 countries. Last year saw us sell an incredible 10,000 courses and teach in 12 new countries – Samoa, Angola, Kosovo, Liberia, Grenada, Dominica, Azerbaijan, Bangladesh, The Faroe Islands, Saint Kitts & Nevis, Sint Maarten, and Uruguay.
Formula Botanica's amazing growth in 2020 adding nearly 4k new students to total 11K students in 170 countries shows optimism alive in the #naturalbeauty industry. #organicskincare #cosmeticformulation
Click To Tweet
You & The Formula Botanica Community
If you were one of our new students in 2020, you can see that you are certainly not alone! And to ensure you have the support of this incredible worldwide community, Formula Botanica runs a vast, outreach network across social media for our students, alumni and followers.
Over the past year, our community and our online presence grew phenomenally, doubling numbers on some platforms. We saw our followers on Facebook go from 33k to 59k and on Instagram we grew from 40k to 79.4k. What we love about social media is that it gives us plenty of opportunities to showcase your work from trial and perfected formulations to new indie beauty brands and businesses being born.
On Youtube, where we are currently investing this coming year in producing a whole new series of videos, we literally doubled our following from 14k to 28k, and similarly we doubled numbers on LinkedIn.
Our website, which was redesigned and launched anew in the early autumn has gone from strength to strength not only as the gateway to finding out about our free training and curriculum courses, but also as a trusted place for content on natural, organic beauty. We gained 1.3 million more page views over the year.
Our blog which covers formulation, ingredients and beauty entrepreneurship and our Green Beauty Conversations podcast with its lively, topical and often controversial discussions are ways we continue to share freely our expertise with our community. Our podcast turns two years old in February and has already surpassed 250k downloads.
2020 in Conclusion
While we couldn't meet you in person as we wished, as our plans for a Formula Botanica conference were put on ice and we missed a chance to catch up at the main trade fairs such as in-cosmetics Global, we did our best to keep in touch. In many ways, we have never had such a social year as this past one!
Our final word must go to our fabulous community who gave us a vote of confidence and thanks; some 360 new graduates posted up Trustpilot reviews on us and we now have some 93% of reviews with five stars. The Formula Botanica team front of house and behind the scenes has worked tirelessly this past year in helping our students on their journeys. We've welcomed many new staff members this year all of whom have been prepared to do a deep dive into their roles from day one in order to support our growth.
We look back at 2020 with gratitude and look forward with optimism as well as excitement at seeing where a passion for natural formulation, learning and a new career will take so many more of you in 2021.
Leave us a comment
comments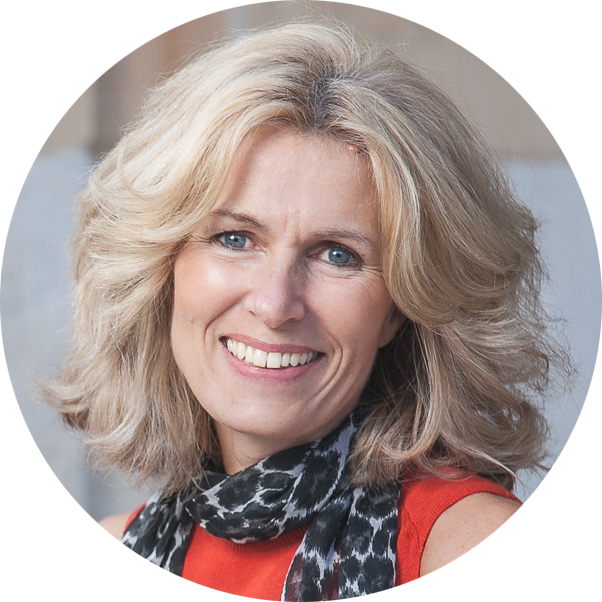 Liz is Formula Botanica's Content Coordinator and joined our team in August 2020. Liz worked as a professional blogger, journalist and site developer for many years and was also part of the Formula Botanica student community. Read more about the Formula Botanica Team.