Formula Botanica Director, Lorraine Dallmeier, has been voted in at number four in this year's Natural Beauty News' highly anticipated Top 25 Who's Who in Natural Beauty. This is Formula Botanica's eighth consecutive year recognised in this industry hotlist and a recognition of Formula Botanica's role in driving forward the global green beauty movement.
The Who's Who is a ranking of the natural beauty industry's thought leaders and most powerful influencers in the UK. The list celebrates a wide range of green beauty personalities, as decided and voted on by the industry itself. This is the fifth year that Lorraine has been recognised by her peers as an industry heavyweight and she is delighted to see on the list with her, several Formula Botanica graduates too.
Lorraine Dallmeier of @Formulabotanica voted top five in this years Who's Who in the Natural Beauty industry hotlist #greenbeauty #FormulaBotanica
Click To Tweet
Natural Beauty News describe Lorraine as an "Organic Mentor" and it's easy to see why. Under Lorraine's leadership, Formula Botanica has taught the organic formulation of beauty products to over 7,500 students across 158 countries. We have a thriving online community as well as a monthly podcast and an industry blog. Our award winning, accredited courses rate 5* on Trustpilot, getting rave reviews from students worldwide, many of whom go on to start their own businesses in the industry.
Lorraine was delighted with the news, and said:
"I'm honoured to be voted into the top 5 for the third year running! I love the fact that there is this recognition in the industry and I'm so proud of all of my peers and friends for being in there with me – as well as two of our graduates, Lena Wild and BYBI – and I'm grateful for the recognition. It's wonderful to see the natural beauty industry growing and flourishing."
Natural Beauty news Editor Rosie Greenaway commented:
"Consumer appetite for natural beauty shows no sign of slowing – and Lorraine is helping meet that demand, training over 7,000 organic skincare entrepreneurs to launch or grown their own indie beauty brands in over 150 countries around the world. She's always ready to share her knowledge through her info packed industry blog and number one podcast, Green Beauty Conversations. A rare thought-leader with thoughts worth hearing, she has helped shaped innovative skincare and brought fresh ideas direct to market."
---
Who's Who in Natural Beauty 2019:
1 Jayn Sterland – Weleda
2 Jo and Stuart Chidley – Beauty Kitchen
3 Alex and Kim Barani – Kinetic
4 Lorraine Dallmeier – Formula Botanica
5 Helen Yeardsley – Y Consultancy
6 Tabitha James Kraan – TJK Organic Hairdressing
7 Ailish Lucas – The Glow Getter
8 Janey Lee Grace – Radio presenter and writer
9 Fiona Klonarides – The Beauty Shortlist
10 Sonia White – Amarya
11 Dr Mark Smith – NATRUE
12 Imelda Burke – Content Beauty & Wellbeing
13 Clare and Rebecca Hopkins – Balance Me
14 Yelena Serebryakova – Lena Wild – Formula Botanica Graduate
15 Katie Hill – My Green Pod
16 Dominika Minarovic and Elsie Rutterford – BYBI Beauty – Formula Botanica Graduates
17 Kirstie and Luke Sherriff – Pinks Boutique
18 Mel Jenkinson – Glow Organic
19 Lou Dartford – Makeup artist
20 Alex Nicolaou – NINI Organics
21 Mitch McCarthy-Kalischer – Holland & Barrett
22 Ariane and Delphine Chui – Ftoxins
23 Graeme Hume – Pravera
24 Emma Thornton – TRUE Skincare
25 Georgia Barnes – Soil Association
Leave us a comment
comments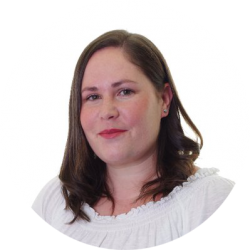 Ana is the Content and Membership site coordinator at Formula Botanica. Learn more about the Formula Botanica team here.