At Formula Botanica, we are proud of our student and graduate community and love hearing about their journeys as organic skincare entrepreneurs. We spoke to Raphaëlle Gagnon, Formula Botanica Graduate and co-founder of Boreal Folk Apothecary, a beautiful natural skincare range that uses wild harvested ingredients that are native to Canada.
Proving that you can formulate skincare anywhere in the world, Raphaëlle and her partner have embraced an alternative lifestyle that suits their needs and passions. They live in a renovated bus that is now their home on wheels and have converted a cargo trailer into a fantastic "wilderness lab": a mobile studio and space for creating their very own brand that enables them to take their business along as part of their nomadic lifestyle.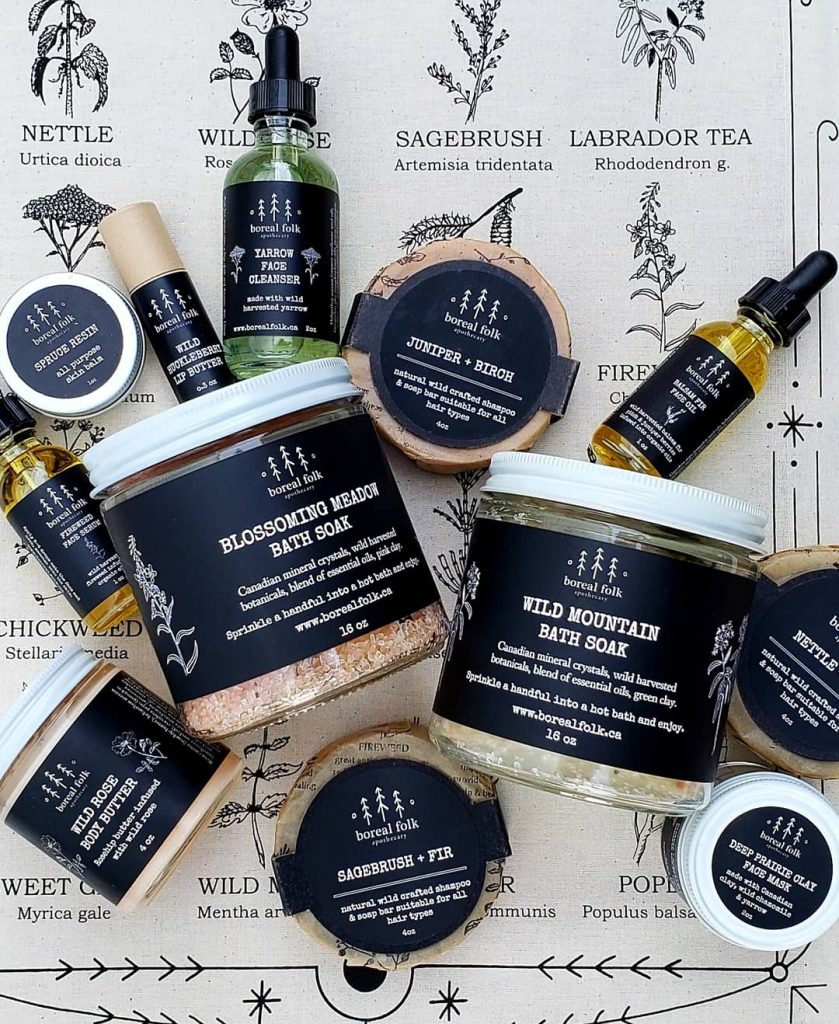 A desire to be connected to nature is the driving force behind Boreal Folk Apothecary as well as an integral part of the couple's lifestyle, showing that it is possible to create a thriving business whilst still being authentic and true to yourself, with a dose of imagination and perseverance.
In this interview:
Raphaëlle talks about the ingredients that inspire her and that she uses for her brand Boreal Folk Apothecary, including many herbs that are found in the Boreal Forest, such as yarrow and nettles.
We take an exclusive tour of the Boreal Folk Apothecary Wilderness lab and see how they tackle ingredient storage in a small space for formulating.
We discuss overcoming adversity as an entrepreneur and hear Raphaëlle's extraordinary story of having the wilderness lab stolen whilst travelling and then in a twist of fate, recognised and returned.
Raphaëlle discusses how they chose to grow the business using the power of face to face interactions with their customers and attending fairs across Canada, as well as how Instagram is a key platform for their business.
Lastly we discuss why honing your niche and understanding your target customer can help your business. Thoughtful ingredient choice is a key part of the Boreal Folk Apothecary strategy and something Raphaëlle attributes as essential to their success.
---
If you would like to follow Raphaëlle's journey with Boreal Folk you can do so on:
The Boreal Folk Instagram page
Would you like to follow in Raphaëlle's footsteps and create the brand of your dreams? Why not register for one of our award winning courses such as the Diploma in Organic Skincare Formulation or register for a Free Sample Class to experience our teaching.
Leave us a comment
comments