February is haircare month at Formula Botanica and as we like to keep our fingers on the pulse of haircare trends, we would like to introduce you to one of the hot haircare trends of 2019: the pre shampoo. Creating natural haircare products is a niche in itself and requires a lot of perseverance and dedication to getting right. Sourcing the ingredients typically accepted in natural haircare formulation can be quite challenging. At Formula Botanica, we give you the foundations to build on to create your own safe, stable and natural hair care products. In our Diploma in Organic Haircare Formulation, we walk you through dozens of these ingredients, and give you the knowledge and know-how to go on to create your own niche haircare line. When it comes to formulating with new ingredients, one of the most frequently-asked questions we hear from our students and community is: "Are these ingredients accepted in natural skin- or haircare products?". To help you answer that FAQ, we have compiled information and advice in our article on how to research organic cosmetic ingredients. In this post, we give you a sample formula for an exfoliating pre shampoo, but we hope you will investigate and experiment with other ingredients too. If you enjoy making this formula, you might also like to try creating our organic hair conditioner to treat your hair at the other end of the haircare wash-and-go routine.
What is a Pre Shampoo?
Pre shampoo treatment products are used before your normal shampooing routine and are meant to:
exfoliate your scalp, hair and its roots – they are aimed at not only removing daily grime but also the build-up of styling products and guarding hair and scalp against the effects of pollution;
hydrate your scalp and hairs; and
give your hair a volume booster.
By using a pre shampoo, you will help your hair retain the good oils (hair is coated with a protective oily layer) during the washing process, and prevent that stripped-off and dry feeling afterwards.
How to use pre shampoo
Apply a dollop to slightly wet hair before shampooing. Add a little water and massage for a couple of minutes while distributing from the scalp to the ends of the hairs. Then, rinse thoroughly before applying your regular shampoo. By using the best pre shampoo, you will notice that you need less of your regular shampoo and that your hair will be softer and more manageable after this treatment.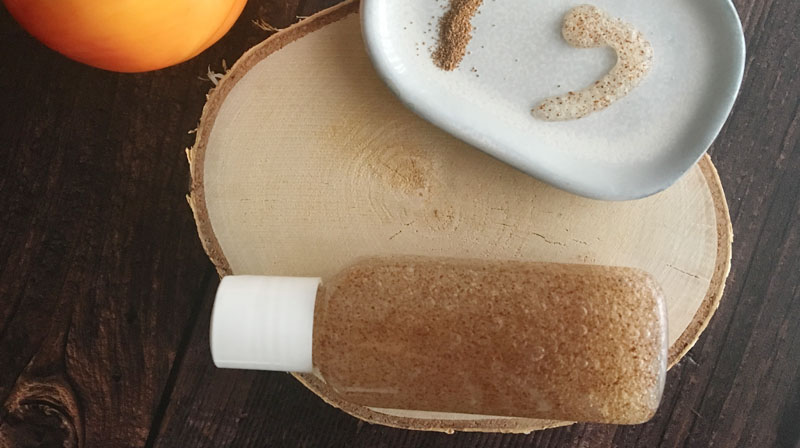 Our ingredient choices
The best pre shampoo is an aqueous jelly that encapsulates ultra-fine grains for a deep yet gentle exfoliation. This process is helped by the addition of natural surfactants for an easy and comfortable scrubbing and rinsing and also to wash out of dust, grime and pollution. Depending on your aims for the product, you can vary your accompanying ingredients and use, for example:
silicium sources: horsetail, and bamboo.
moisturisers: aloe vera, sodium lactate, sodium PCA, panthenol and glycerine.
anti-static conditioning: panthenol, betaine trimethylglycin, PCA glyceryl oleate, sucrose cocoate.
Pre shampoos are a hot haircare trend in 2019. Get creative with this sample formula for a natural exfoliating pre shampoo. #preshampoo #naturalhaircare #organichaircare
Click To Tweet
Challenges when formulating a pre shampoo
1. Yield stress Since this is a jelly type of product, you will need a viscosity modifier (gums) to create a stable gel. The most challenging part is to find a gum or gum combination that will give enough yield stress to the product to evenly suspend your exfoliator particles. Otherwise you will run the risk of having your exfoliant particles sink to the bottom or float to the top. Yield stress can be explained as a flexible force or pressure. In the case of our formula, this means that the fluid-like gel needs to have enough yield to suspend another kind of material, such as beads of exfoliant particles. As long as the yield stress is higher than the stress itself, the beads will 'stick' to the fluid and will remain suspended. It's no surprise that larger beads will be more difficult to suspend than smaller beads. These kinds of exfoliating products often come in a tube where they remain in a semi-solid state. However, if you squeeze the tube (ie. add pressure), the gel becomes more fluid when coming out of the tube, and then goes back to a semi-solid state when it's pushed out. Think about squeezing ketchup out of a tube as a comparison. One widespread misconception is that to attain a desired flexible, yield stress you need a higher percentage of gum. Yield stress is not necessarily the same as viscosity. Viscosity does not suspend, it only slows down the floating and the movement of the beads. By piling in a higher percentage of gum, you may affect the viscosity only and be likely to create clumps along the way. However, a high viscosity gel doesn't necessarily equal high yield stress (that is, more effective suspension). Testing and trying out what works for your idea is the key trick in creating this pre shampoo. As a general rule of thumb, you should aim to create a gel-type product with a gum total between 0.5-2.5% of a single gum or combination of gums. If you want to learn more about gums and gum blending, we cover this topic in depth in our Advanced Diploma in Organic Cosmetic Science. To find out more about gums, you might like to take a look at these posts in which we challenged our students to work with gums in gel formulas: How to make a natural gel scrub. How to make a natural shower jelly. For the sample formulation, I used Amaze XT polymer (INCI: Dehydroxanthan Gum), which is a brilliant gum to suspend air bubbles and exfoliator particles in an efficient way. Scroll to the end for our suggested suppliers of key ingredients.
2. Natural colours Mainstream brands often work with opacifiers to create transparent-looking products, or use synthetic colorants if they want to go for a certain glittery style colour scheme. In natural skin- and haircare, we embrace the beautiful diversity of colours that come with natural formulating. However, this can be quite a challenge as you may find you get stuck in one of the 40 shades of brown, which can be off-putting for some consumers. Water-soluble constituents (in most cases anthocyanidins) in our ingredients can give the most gorgeous shades of pink, red and blue, but it is notoriously difficult to keep these colours stable. If you want to learn more about natural colourants, please have a look at these background posts: 38 natural colourants in skincare. What can go wrong if you don't control your formulation's pH. It's all about finding that balance among your ingredients to create a nice looking product, and one that gives you also the benefits it promises. Now, let's have a look now at our sample formulation to create an all-natural pre shampoo.
Our Formula: Exfoliating Pre shampoo
Step 1: test
We are going to make a water-based formulation containing essential oils. Normally in this situation, you would use a natural solubiliser in order to incorporate your essential oils in a 100% complete and safe way. Not sure how to do that, please head over to read these posts as background information: How to use a natural solubiliser What's the difference between a solubiliser and an emulsifier? In this formulation, we are going to use natural surfactants and, as you might know solubilisers and surfactants are part of the same family. This means that in some cases your surfactant phase will be able to solubilise your essential oils. It's not always the case as some surfactants have more solubilising qualities than others. Decyl glucoside, for example, will have more ability to solubilise your essential oils than cocamidopropyl betaine. Since it's always better to be safe than sorry, we recommend adding a step to your formulation to test your surfactant/EO phase and check whether it's sufficiently solubilised or not.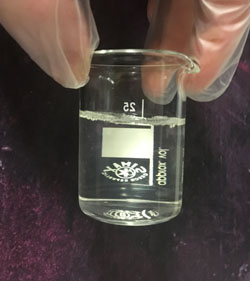 Basically, this means that when you have written your formulation down, you will first make a small sample (20-25g is enough) of your surfactant/EO phase in distilled water. All ingredients that play a part in this process need to be included in this step. So, let's say if you work with a preservative that contains oil-soluble components (like benzyl alcohol), you will add this too. In my case, I have used pentylene glycol to my formulation because it is such an amazing moisturiser, ànd a preservative booster; this means that it gives an extra boost to dissolving ingredients like powders and essential oils. Please note that it WON'T work as a stand-alone solubiliser; it is a booster only. Please make sure to adjust your pH between 5 and 5.5 before making your final assessment. For example: a pH higher than 7 will always have an overall cloudier effect. Adding lactic acid or citric acid to a correct pH will clear things up immediately.
Ingredients – test phase:
Phase A 86.5% distilled water 4% pentylene glycol Phase B 4% coco glucoside 4% decyl glucoside 1% coco glucoside/glyceryl oleate 0.3% EO sweet orange 0.1% EO bergamot FCF 0.1% EO rosemary CT verbenon
Method for test phase
1. Slowly add phase B to A under gentle stirring (or a magnetic stirrer if you have one). Make a 10% dilution to measure your pH, adjust when necessary to between 5 and 5.5. If it looks perfectly solubilised as in our photo above, you can move on to the full formulation.
Step 2: final formulation
Ingredients: Phase A 48.7% distilled water (freshly boiled and returned to room temperature before proceeding) 25% bamboo hydrosol 1% sodium PCA 1% betaine trimethylglycin 0.5% panthenol 0.2% aloe vera powder (200:1) 0.1% chelator (INCI: Sodium Phytate, Aqua, Alcohol/ Trade name: Dermofeel PA-3) Phase B 4% glycerine 4% pentylene glycol 1.5% Dehydroxanthan Gum (Trading name: Amaze XT polymer) Phase C 4% coco glucoside 4% decyl glucoside 1% coco glucoside/glyceryl oleate ( Trade name: Lamesoft PO65) 0.3% EO sweet orange 0.1% EO bergamot FCF 0.1% EO rosemary CT verbenon pH check: must be at least 5.3. Phase D 2.5 % Dermosoft 1388 eco (INCI: Glycerin, Aqua, Sodium Levulinate, Sodium Anisate) 0.5% Verstatil BL (INCI: Aqua, Sodium Levulinate, Sodium Benzoate) pH check between 5.2 and 5.5 Phase E 1.5% apricot seed powder
Method of Manufacture
Prepare all your phases in separate beakers.
Stir together all phase A ingredients until everything looks completely homogenous, ensuring all the powders are dissolved. You can do this with a glass spatula, or a magnetic stirrer if you have one.
Add phase B to phase A agitating with a gum-dispensing tool. Add small scoops of B to A one by one. You can use a Kai Blendia, mixer or any kind of homogenising tool for this. When half of the blend is added, you will notice it starts to thicken up.
From now on, you cannot use an electric tool. We are going to add the surfactant phase now, and to avoid unnecessary foaming we add phase C to our previous mixture, slowly and in small aliquots, stirring with a glass spatula.
The preservative system of our choice is completely water soluble, but partly very pH dependent. So BEFORE adding our preservatives, make a 10% dilution to measure and adjust the pH to at least 5.3.
After adding the preservatives, make another 10% dilution to measure the pH and adjust accordingly to between 5.2 and 5.5.
Now you can add the exfoliant particles, and blend them evenly into your gel.
Pour into your container of choice. A squeezy tube is ideal. Keep in mind that airless bottles are attractive but depending on your particles may clog the pump system.
We'd love to hear how you get on formulating your pre shampoo, so do leave us a comment below. Now it is your turn to give an exfoliating pre shampoo a go. Try experimenting with different exfoliating particles and practice with those surfactants and gums and do share your best pre shampoo formulations with us on social media by tagging Formula Botanica . You can learn how to create amazing haircare products on our Diploma in Organic Haircare Formulation. If you are new to natural cosmetics' formulating you might like to start with our Diploma in Organic Skincare Formulating on which you'll learn the main techniques. Try out a sample class to find out how we teach and what to expect.
---
Suggested Suppliers
Bamboo hydrosol EU: Aromazone, Formulator Sample Shop. US: Formulator Sample Shop. Betaine trimethylglycin EU: Alexmo Cosmetics, Natur Kosmetik Werkstatt, Madou. Dehydroxanthan gum EU: Alexmo Cosmetics. US: The Herberie. Chelator (INCI: Sodium Phytate, Aqua, Alcohol/ Trade name: Dermofeel PA-3) EU: Nature Store. US: Formulator Sample Shop (can replace Dermofeel PA-3). Pentylene glycol EU: Alexmo Cosmetics US: (Propanediol-P, can replace pentylene glycol) – Formulator Sample Shop. Amaze XT polymer EU: Alexmo Cosmetics, The Herbarie Coco glucoside (and) glyceryl oleate EU and UK: Naturally Thinking, Elemental. US: Soap Making Supplies. Dermosoft 1388 eco Asia: Skin Dewi. EU: Alexmo Cosmetics Apricot seed powder EU: Aromazone
FAQs
How do you make a pre shampoo?
Pre shampoos are usually aqueous gel formulations that use key foundation ingredients of distilled water or hydrosols together with surfactants to provide cleansing and foaming properties, gums to adjust viscosity, and solubilisers to ensure the dispersion of a small percentage of essential or fragrance oils. Other ingredients include exfoliant particles, natural silicon replacers, humectants like glycerin, and fragrance and colour additives. A pre shampoo is a cold-blend formulation with the water and water-soluble additives blended together and then slowly homogenised into the surfactant/solubiliser ingredients so as not to cause foaming. Add your chosen preservative(s), make a 10% dilution to test pH and adjust if necessary. Add fragrance and scrub particles last.
How do you use a pre shampoo?
A pre shampoo is designed to exfoliate the scalp and hair shafts to both massage the scalp and remove the build up of hair products as well as moisturise and give volume to the hair. It is usually in the form of a gentle scrub gel which you apply to just wet hair before shampooing. Massage into the scalp and hair for a couple of minutes ensuring you distribute it well. Rinse out before using your regular shampoo, which you will probably need to use less of.
Where can I learn to formulate natural haircare?
Join us at Formula Botanica, where tens of thousands of students and followers take our free and paid online courses to learn how to formulate organic skincare and haircare for themselves or to sell and also how to set up a beauty brand and business.
Leave us a comment
comments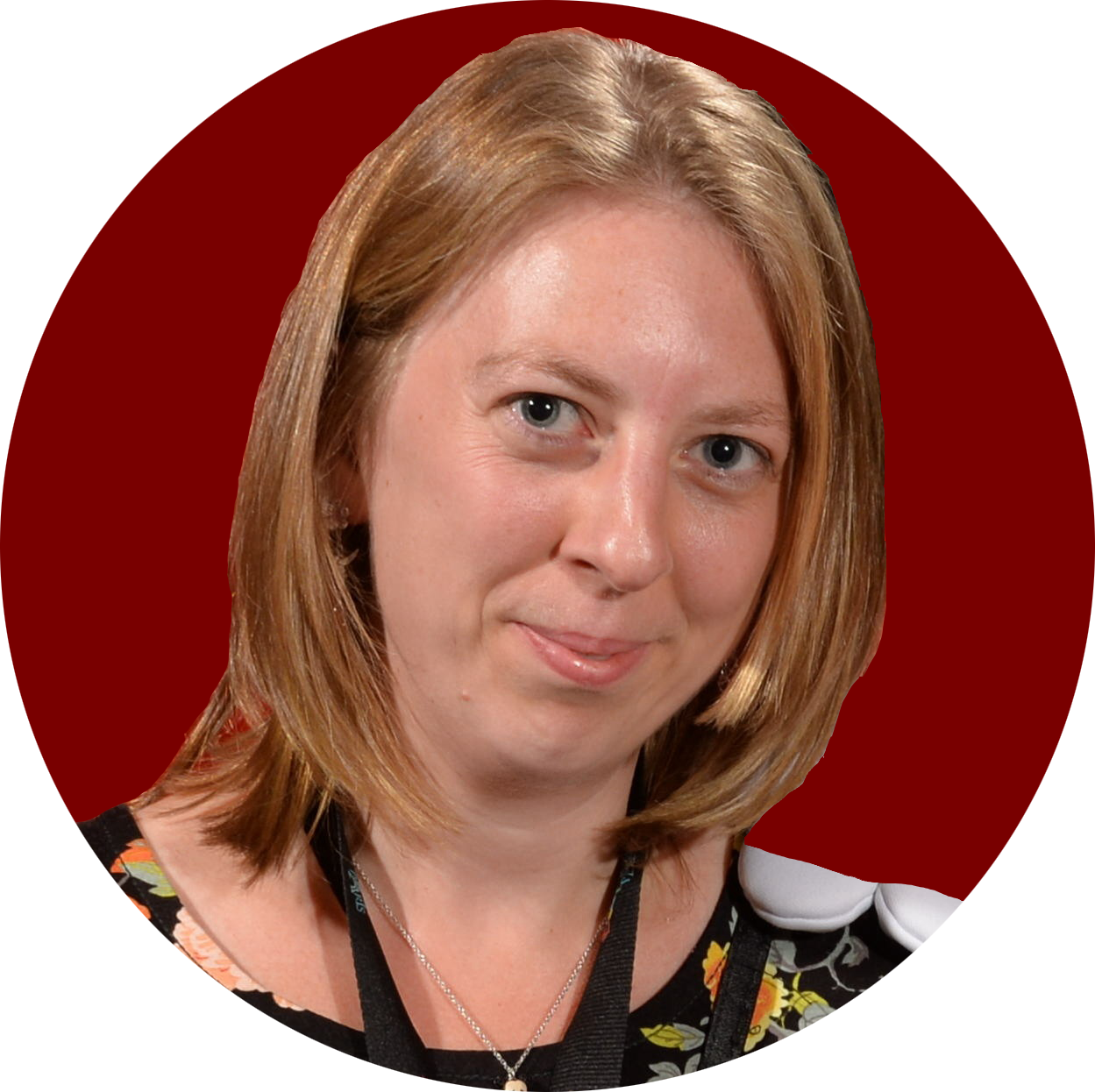 Jilly Schechter is a Tutor at Formula Botanica, where she helps our students to become better organic cosmetic formulators. Jilly lives in Belgium and loves writing tutorials on how to make skincare and haircare.