We love showing you how to make natural and organic skincare products in our blog posts and this time we are bringing you another fantastic product, an in-shower lotion. You may not have come across the concept of an in-shower lotion but they are trending products that could be here to stay. We tend to think of lotions as body care products to apply to dry, or at the very least moist skin. But, in-shower lotions are gaining attention if only for the reason they save us time! In this post, we explain why and how to use them and give you a formula to try out yourself to create an energising in-shower lotion.
What is an in-shower lotion?
In-shower lotions are fascinating products that are essentially moisturising emulsions; to be specific, they are oil-in-water emulsions. An in-shower lotion can help keep your skin supple but it doesn't necessarily mean that it is the only product you'll ever need. Depending on your skin and preferences, you can always apply your regular moisturiser as an extra step. It really depends on what your skin needs and, of course, what ingredients you add to your formulation.
How to use in shower body lotion
The key lies in how we use this type of product. If you are a student at Formula Botanica, you will know how much we talk about applying products on damp skin. This is because by doing so you can lock in the moisture especially if that product contains hydrophobic, occlusive ingredients. Think about balms, emulsions, oils. An in-shower lotion focuses on that. It is an emulsion which you apply in the shower on wet skin after cleansing. After a minute or so, you rinse it off and dab dry your skin with a towel. It is not a cleanser but a moisturiser. It should not make the shower floor slippery but nonetheless, please proceed with caution. Also, in-shower lotions are wonderful time savers by allowing you to moisturise while in the shower rather than drying down and having to apply a body lotion afterwards. Once you know how to use in shower body lotions, you'll realise what a boon they are to your limited time as you shower and go. What's not to love about them, especially this scented mint body lotion that gives a zing to your morning ritual? Learn natural skincare formulation with Formula Botanica's video lesson on how to formulate a fabulous mint and melon moisturising in-shower lotion. #showerlotion #naturalskincare #formulabotanica Click To Tweet
Formulating Guidelines
During our experiments, we drew the following conclusions:
1. Your lotion must be an oil-in-water emulsion
This is because you need to rinse it off and if you make a water-in-oil emulsion, that will not be so easy. Have you tried cleaning the beaker after making a water-in-oil emulsion? It's hard work! Our video gives you a step-by-step guide to making the emulsion base required for the in-shower mint body lotion. We chose Olivem1000 as an emulsifier because it is not only easy to work with but it works very well in rinse-off products. If you are new to our chosen emulsifier Olivem 1000, you might like to see this post on How to Make an Organic Oil-in-Water Emulsion with Olivem 1000 before starting out. We've also published several blog posts with advice on making emulsions and also on different brand-name emulsifiers as the options open to the natural formulator grow. You might like to browse through these that we've covered so far: Everything you need to know about natural and organic emulsifiers. 17 points to consider before choosing an emulsifier. How to make a natural cream cleanser with PolyAquol 2W How to make a natural emulsion with Xyliance. How to make a natural emulsion with Vegetal. How to make a natural emulsion with Olivem 900.
2. Your lotion should have some occlusive ingredients.
This particular formula is without a wax because we used shea butter. It contains some green tea wax to add some creaminess but it will not alter the viscosity however. If you decide to use waxes, think about which to use, such as beeswax, rice wax or even lanolin. By using these, you will create an occlusive layer on the skin making it feel more moisturised. These ingredients also repel water so you won't wash the whole product off. For inspiration on which waxes to use as well as details of their properties and benefits, see our post on 6 Vegan Waxes for Organic Cosmetic Formulations. We will bring you another post later in which we'll show you the best way to add occlusives to this formulation.
3. Your lotion should be suitable for a pump bottle.
Using a jar may not be the best idea for this kind of product. An airless pump-action bottle is ideal and will also help with successful product preservation. Adding waxes can make a lotion thick and then would it work in a pump bottle? Definitely. But, as always, you will need to think carefully about your formulation design and the viscosity of the occlusive ingredients you choose.
Our Formula for an in-shower lotion
Our suggested formula is for a gorgeous green lotion which should be stored in a dark bottle (green tea wax can lose its colour over time if exposed to light). We used a transparent bottle in the video to be able to show you the results. The aroma is quite medicinal and invigorating and therefore wonderful as a refreshing, energising lotion to get you going for the day ahead. Feel free to experiment using other essential and carrier oils to tailor the lotion to suit your wishes or your product range's theme.
Ingredients
Phase A 10% Avocado oil 5% Watermelon seed oil 3% Shea butter 0.5% Green tea wax 4.5% Olivem 1000 Phase B 63.75% Peppermint hydrosol 6% Glycerine 0.15% Sclerotium gum 0.1% Chelator: Dermofeel PA-3 (INCI: Sodium Phytate, Aqua, Alcohol) Phase C (cool down under 40 degrees C) 2% Panthenol 2% Watermelon extract (INCI: Glycerin (and) Citrullus lanatus (Watermelon) extract) 0.5% Tocopherol Phase D 1% Preservative Eco (INCI: Benzyl alcohol, Salicylic acid, Sorbic acid, Glycerin) Phase E 0.75% Mandarin essential oil 0.45% Palmarosa essential oil 0.2% Peppermint essential oil 0.1% Ylang ylang essential oil
Method of Manufacture
Please also see our video for formulation method. 1. Weigh phase A in a glass beaker. 2. Weigh phase B in another glass beaker. 3. Heat the two phase in a water bath. When 75°C, slowly trickle A into B. Homogenise for a minute. 4. Start cooling and stir.5. Add phase C. (See our post on organic emulsions with Olivem 1000 for tips on this). 6. Add phase D. 7. Add phase E. 8. Check and adjust pH. 9. Bottle and label. Note: Olivem1000 should be melted at 70 degrees C but our green tea wax is quite stubborn so we heated phase A to 75C. From our trials, we knew the pH of this formula was not high so we didn't need to adjust it. But if you change your ingredients (for example, you use distilled water instead of a hydrosol) you will need to check the pH before and after adding the preservative (Phase D). Now it is your turn to create your own in-shower lotion, playing with the emollients and occlusives in the formula and comparing the results. Try different essential oils also to create different themes of lotion with different skin benefits. We hope you've enjoyed this post on how to make and use mint melon in shower lotion. Is there anything you'd like to add from your experiences on how to use in shower lotion or to share about your formulation? Do drop us a comment below. You can learn how to create amazing skin, bath and body products on our Diploma in Organic Skincare Formulating on which you'll learn the main techniques, like making emulsions. Try out a sample class to find out how we teach and what to expect.
---
Recommended Suppliers
Green tea wax: The Soap Kitchen, UK Olivem 1000: Naissance, UK Formulator Sample Shop, US Sclerotium gum: Formulator Sample Shop, US Watermelon glycerite extract: Formulator Sample Shop, US Watermelon Extract, Watermelon: Formulator Sample Shop Watermelon Seed Oil The Soap Kitchen, UK
---
FAQs
What is an in shower lotion?
An in shower lotion is a light emulsion moisturiser to use on damp skin while still in the shower. They are oil-in-water emulsions that are quick and easy to apply. Their purpose is two-fold: to speed up your personal care ritual by letting you moisturise immediately after showering without first drying the skin completely; and to lock in residual water to hydrate the skin and prevent trans-epidermal water loss.
Can you use in shower lotion as regular lotion?
In shower lotions can be used to replace regular body lotions that are applied to dry skin after showering. If you have particularly dry skin however, you may wish to use a regular, moisturising body lotion or body butter as well. In shower lotions are useful in hot summer months and humid climates where they provide a light, easily-absorbed, less greasy layer more suited to skin comfort in those conditions.
What is the best in shower lotion?
The best in shower lotion will be formulated as a light, oil-in-water moisturising emulsion. Ideally, it should contain mostly light, dry-effect yet moisturising plant oils such as watermelon and grapeseed and a small percentage of easily-absorbed, low melting point butters. As it's for shower use, look for lotions with uplifting and refreshing scents such as citrus and pepper to set you up for the day.
Where can I learn to formulate natural haircare products?
Join us at Formula Botanica, where tens of thousands of students and followers take our free and paid online courses to learn how to formulate organic skincare and haircare for themselves or to sell.
Leave us a comment
comments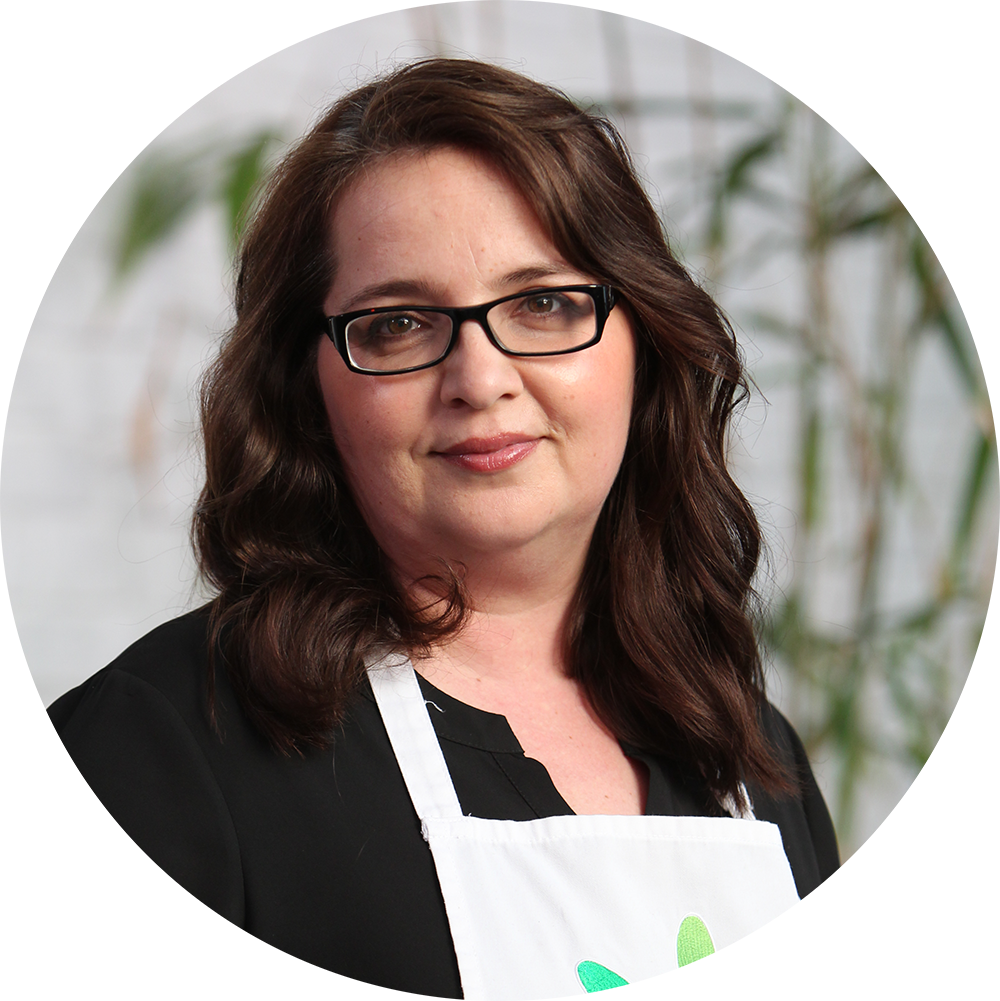 Timi was a key member of the Formula Botanica team from 2015 to 2020; first as our Education Manager and then as Head of Formulation & Research. You can find out more about the Formula Botanica team here.