As a founder of a beauty brand start-up, you'll need a clear vision, a well-written beauty products business plan and to have put some skin in the game in terms of hard work, time and funds. But how do you go about getting started on that all-important business plan and what should it contain?
In this blog post, we summarise the key sections new beauty entrepreneurs need in a sound business plan for a cosmetics company. This is essential reading for anyone wondering how to start a beauty business from home as it makes you aware of just what you will need to think through and start planning for. Our points echo the business planning exercises we provide as part of our Diploma in Beauty Brand Business Management.
The extensive, six-module training course includes also some 20 hours of video interviews with 30 plus beauty industry and business experts in areas of critical importance to starting a beauty business such as branding, retail and distribution, manufacturing models and financial planning. The course takes you on an intensive journey from would-be entrepreneur ready to start a beauty business to empowered start-up founder armed with a structured business plan.
Why your beauty products business needs a plan
We know that the very thought of writing a business plan can seem daunting. However, your business plan is a necessary and very important strategic document as it focuses your energy, time and resources on a clear end game; not only that of launching a successful beauty business but also of ensuring it has the potential to thrive longer term. Your business plan isn't just to show potential investors and otherwise hide away in a filing cabinet. It is a tool to refer to every time you are faced with important decisions. Your plan guides your decision-making and makes the everyday of running your beauty business simpler and smoother.
It will take time to write your business plan as it summarises the hard work you need to do beforehand in discovering your vision, working out your 'why' and what your brand stands for, what you'll be selling, where you'll be selling, who your competitors are and what your market gap is, and how you'll fund your business. It also entails drafting a full financial plan, based on things like estimated sales forecasts.
Starting a cosmetic business at home? You'll need the @formulabotanica guide to writing a beauty brand business plan. Discover the ultimate online training in Beauty Brand Business Management. #indiebeauty #beautybusiness…
Click To Tweet
Step-by-Step Guide to Your Beauty Products Business Plan
Running a cosmetic business, even one that you start at home, requires you to be very organised. You will need a strong business plan that leads you through all of the main components of your cosmetic business. In brief, your beauty business plan should cover the following topics:
1: Your beauty brand mission and vision
We've seen many start-up beauty entrepreneurs rush into designing their branding before they have even worked out what their brand stands for. Before branding, come your mission and vision. Your brand mission statement says what you want your customers (not you) to achieve with your beauty brand. Your vision is about your bigger goals. Your mission sets out why your beauty brand exists. This is a 'make-or-break-moment' exercise to do at the start of drafting your beauty products business plan. You need to figure out what you're trying to do with your beauty brand and why you are creating it in the first place.
When you write your brand mission, you're not just writing a boring, bland statement on a piece of paper. Instead, you have to view you and your customers as being on a mission. What does your brand do and for whom, how does it do it and why does it do it? Your vision is coupled with your mission but is about your big goals and dreams. A brand vision isn't that you want to make organic formulations to sell to anyone. Instead, your brand vision is about your bigger dreams and how you want to make a difference with your beauty brand. Your vision statement has to say something unique about your beauty brand, look to the future and what you aim to achieve and define what you are offering for your customers.
2: Your niche and customers
It's all well and good having your vision and mission, but if you don't know your niche in the beauty market nor much about whom you are selling to, then you might not have a business at all. We're sure you've heard this advice a hundred times, but you need to know exactly who you're going to be selling to. You need to understand who this type of person is, how they live and how they shop.
Once you know who your target customer is, all of a sudden everything clicks into place and becomes easier in terms of selling. You know which marketing messages work best for your customer, you know what they're looking for and you know how to sell to them. When starting your beauty products business, you need to have a niche and that niche cannot be 'organic' or 'natural'. There are so many untapped niches in the beauty industry, for instance, skincare for the elderly, skincare for certain types of athletes (swimmers, runners, etc.), and skincare for teenage boys.
You need to find the niche that works for you and target that niche with your brand. We reported on some trends from In-Cosmetics Global, in Paris (April 2019). We're not suggesting you need to keep up with the latest fad in the beauty industry, but do your market research thoroughly so you can decide where to position your brand and products.
3: Your beauty products
When you learn to formulate natural skincare, you create a diversity of products without much thought about how they fit together as a range or as a beauty routine for customers. When you think like a business, you need to understand very clearly what you are selling and what proposition your products offer your target customers.
While it is possible to launch with a single product, and there are well-known examples of beauty brands with only a 'hero' product to their name, it might make better business sense to be able to cross-sell or up-sell products within a range. Customers are used to using multiple, complementary beauty products in combination. Your range also has financial implications so you need to decide how many products to launch with and which create a minimal viable range that makes sense for your budget and for your customers' needs. Above all, your cosmetics' range will need to demonstrate it has a place in the market and how it improves your customers' lives.
4: Your competitors
Yes, your competitors most certainly have a place in your skincare business plan. You, the founder, might bring a unique perspective to your brand so in one sense you have uniqueness built into the foundations of your beauty business. That said, you need to keep a close eye on the movers and shakers in your niche and in particular at your product range's price point. Knowing your competitors keeps you on your toes and is information any investor will ask for, up front and early on.
It can be frustrating at times to research your competitors as their websites might be PR speak and not give much away. Look for interviews with the founders and follow them on all their social media to glean more. Competitor research can help you identify areas where your brand can thrive and can show you more effective ways to grow customer loyalty – and build your business. See what they are doing so that you know what's working for them and what isn't. Write a list of their strengths and weaknesses to see where you can do better. You also need to know where to position yourself in comparison to your competitors.
5: Your manufacturing strategy
Your manufacturing strategy is a large part of your business strategy. You need to decide whether you will be producing your beauty products yourself in your own lab or home lab (according to Good Manufacturing Practice (GMP), of course), using a contract manufacturer or opting for private label products. You need to define also which route suits you at launch and mention any plans to switch model later on.
Each model has its pros and cons depending on your mission and vision, as well as implications for important aspects of your business such as distribution, logistics, financing, and contractual obligations to retailers who stock your brand. How many units of products do you envisage creating a year? Which model suits your entrepreneurial ambitions and lifestyle? As you can see, business model and manufacturing model go hand in hand. Having an end goal in sight is critical to shaping your overall business plan, the amount of capital you want to raise and the way you conduct your day-to-day operations.
6: Your retail strategy
We've seen many indie beauty entrepreneurs think they can sell direct to consumer from their website alone. To do this successfully, you need to invest in becoming a proficient digital marketer – or outsource the role. Although you receive lower profit margins by having your products stocked in stores and e-stores, retailers can help get your products sold and your brand known.
The work you have done so far in defining your niche, customers, competitors and product range should indicate which retailers suit your brand best. Will your brand fit into the mass, so-called 'masstige', premium or luxury retail categories? And which retailers do you hope will stock your brand? What are their likely margins and what implications does this have for your manufacturing model and financial forecasts? Will you also work with distributors in certain markets, especially overseas, and again, how do their margins affect your bottom line? You must address all these questions and more in your beauty business plan. It is no good working out how and where to sell once your products are all stacked in boxes in your living room or at a warehouse!
7: Your funding
We might have left finances to last, but where the money to fund your business comes from hangs over your entire business plan. As you've seen, each previous step has financial implications. As we mentioned in our post on how to start a cosmetic business from home, you won't be able to run a successful beauty brand without having a firm grip on finances. Having sound plans for raising finance at various junctures in your business is just wise business practice.
Your business plan needs to cover the different types of funding options available to you now and in the future, whether 'love money' loaned from friends and family, bank loans or other sources such as crowdfunding. You need to understand and pre-empt what your potential investors will ask you about financing and demonstrate in your business plan that you and your business are worth investing in.
8: Your financial forecast
If you are reading this, it is likely you are thinking of starting an indie beauty business. As business plans are best written in the first year of your beauty business, you may well be pre-revenue when you draft it – or need it when pitching to investors. You may not have sales to show, but you can still show some key figures on the size of your market and your brand's potential.
To introduce your financial forecast, you should include a timeline showing your milestones, such as when you started, your key achievements, any brand or packaging development, what stage you are at now, i.e. do you have a product in creation and how much have you invested or fund-raised so far? If you are already selling, then you can show how much investment has gone into the company already, what returns and sales you have and what your financial projections are. Having an accountant or financial expert help with this information can also help you be better prepared when talking about your finances to potential investors.
---
Start a cosmetic business and write your beauty products business plan with our help!
We hope our points have given you the outline of what you need in a beauty products business plan. If you feel like you have a mission to create a beauty brand that's bigger than yourself – a skincare brand, haircare line or makeup range that changes people lives – we can help you learn how to start and run your beauty products business the professional way.
Enrol in our BRAND NEW Diploma in Beauty Brand Business Management – the ultimate online training programme in starting or growing your indie beauty brand. Our newest and biggest online course is a combination of award-winning teaching materials and a web summit with 30+ influential speakers drawn from the best in the beauty and business community.
FAQs
How much does it cost to start a beauty business?
Your start-up costs with a beauty business vary according to where you set your sights and relate very much to your personal goals and circumstances and not only to current funds and cash flow. The ballpark figure you find is around US $20,000 or similar in Euros. If you wish to outsource, initial start-up costs are high as most contract manufacturers require large minimum order quantities. Similarly, your branding and packaging also rack up costs especially if you are aiming at the more luxury end of the market. Writing a business plan to help you think through all the variables can give you a clearer idea of your beauty business start up costs and help you plan finances as your business grows. You can start on a small budget by making product at home to sell at local markets. Work out your personal goals and lifestyle needs first to have an idea of what costs you will face.
What kind of beauty business can I start?
Indie beauty is flourishing and ever more skincare entrepreneurs find a niche and enter the market. But, finding a niche that resonates with customers is key to defining what type of beauty business to launch. Being clean, green, natural or even organic is not enough these days to necessarily differentiate your potential beauty business. Think carefully about how your beauty products will resolve the issues and fulfill the needs of a clear segment of consumers. Do not be all things all to people. By researching for and writing a beauty brand business plan, you will shape your ideas and define a viable product offer, customer base and route to market.
How can I start a beauty business?
Join us at Formula Botanica, where tens of thousands of students and followers take our free and paid online courses to learn how to formulate organic skincare and haircare for themselves or to sell and also how to set up a beauty brand and business.
Leave us a comment
comments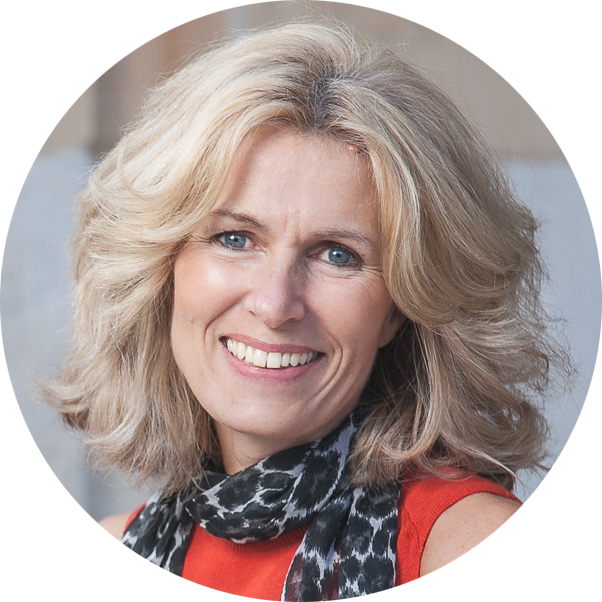 Liz is Formula Botanica's Content Coordinator and joined our team in August 2020. Liz worked as a professional blogger, journalist and site developer for many years and was also part of the Formula Botanica student community. Read more about the Formula Botanica Team.