Gentle cleansing products are extremely useful to help maintain clean, healthy-looking, radiant skin free of excess sebum and particulate dirt from the external environment. Some of us like using cleansing gels, powders and foams, while others prefer the sensory feel of cleansing with micellar waters.
Micellar waters provide a very gentle step in the skincare cleansing routine. As they are usually clear and liquidy, you may think that they are similar to facial toners. However, micellar waters contain a small portion of active surface agents, known as surfactants, that help to remove dirt, make-up, and sebum from the surface of the skin. The structure of the surfactant allows dirt to be attracted to the lipophilic part of the surfactant molecule, while the hydrophilic portion helps with the rinse-off and removing water-soluble matter.
We explain the science of how surfactants work in more depth in our articles:
How to make a jasmine and aloe micellar water; and
How to formulate a natural shampoo with mint and rosemary.
In addition to the surfactant, which provides the cleansing part, micellar waters can be enriched with interesting active ingredients and humectants to increase the mildness of the formula and protect the skin from transepidermal water loss (TEWL). In our formula, we include niacinamide, which we explain next.
Role of Niacinamide in skincare
Niacinamide is the biologically available form of vitamin B3, and it is one of the most efficient cosmetic ingredients. It is frequently used in anti-ageing products on account of its ability to help lessen the visible signs of fine lines and wrinkles, and for its brightening effect (it inhibits the melanosome activity in the skin). In addition, niacinamide is able to inhibit oxidative processes in the skin, such as protein oxidation, as well as reduce TEWL and improve the lipid barrier function. As a consequence, niacinamide helps reduce irritation and redness.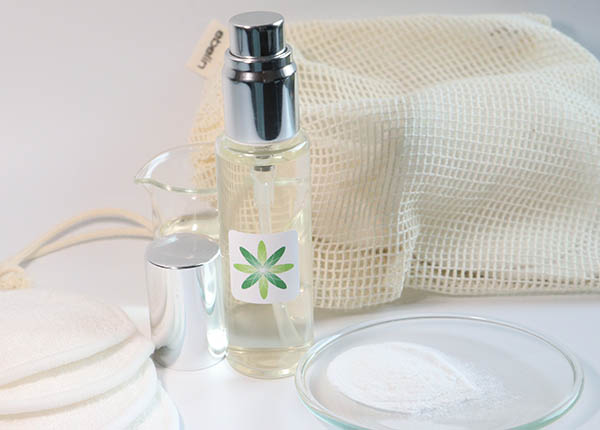 Our vitamin B micellar water ingredients
Distilled water and hydrosol: these provide a perfect foundation for active, water-soluble ingredients. You can add different hydrosols or combinations of hydrosols, depending on your budget and preferences. Hydrosols are amazing ingredients with a lovely scent provided by trace amounts of essential oil present in them. This enables us to formulate a nicely scented product without using essential oils.
If you would like to explore hydrosols, see our in-depth article:
Chelating agent: this supports the efficiency of the preservative system.
Humectants: we use glycerin and pentylene glycol, both of which are excellent humectants, attracting water to the skin. Pentylene glycol can be both synthetic and natural, so just check which version you are buying. It is a popular ingredient in natural skincare.
Vitamin B3 / Niacinamide: this is an excellent cosmetic ingredient that is able to improve skin tone and texture, promote skin metabolism and protect the skin from free radicals.
Cucumber extract: this is an ingredient valued for its high mineral content and moisturising, calming, and soothing properties. Cucumber hydro extract is able to minimise pores and tighten the skin, making its contours appear more defined.
Decyl glucoside: this is a mild, plant-based, nonionic surfactant that is very well tolerated, even by sensitive skin.
Euxyl K 903: a broad-spectrum preservative that protects the formula from microbial contamination.
Our Formulation: Micellar water with Niacinamide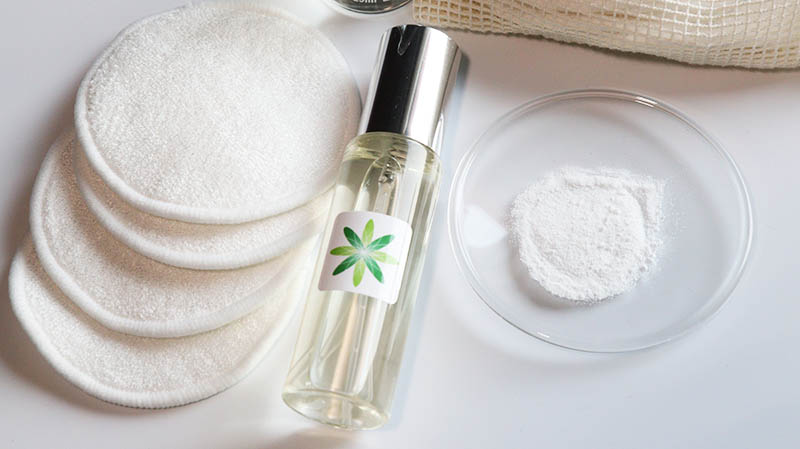 Makes: recommended trial batch size: 100g.
Formulation: a cold process.
Time taken: 15 minutes.
Level: beginner-level formulation to personalise and adapt.
| | | | |
| --- | --- | --- | --- |
| Phase | Ingredients | INCI | Weight (g) |
| A | Distilled water | Aqua | 61.90 |
| A | Helichrysum hydrosol | Helichrysum italicum distillate | 20.00 |
| A | PA-3 chelator | Sodium phytate, Aqua, Alcohol | 0.10 |
| A | Pentylene glycol | Pentylene glycol | 2.00 |
| A | Glycerin | Glycerin | 2.00 |
| B | Vitamin B3 | Niacinamide | 4.00 |
| C | Cucumber hydro extract | Glycerin, Cucumis sativus fruit extract, Aqua | 5.00 |
| D | Decyl glucoside | Decyl glucoside | 4.00 |
| E | Euxyl K 903 | Benzyl alcohol, Benzoic acid, Dehydroacetic acid, Tocopherol | 1.00 |
| F | pH adjuster (Lactic acid) | Lactic acid | q.s. |
| | | | Total: 100.00 |
Equipment:
Scales
pH meter
Glass beakers, glass rods and some spatulas
Pipettes
Suitable container
Method of Manufacture
Preparation

Sanitise your utensils and work area, and wear appropriate PPE according to GMP.

Phase A

Weigh out all ingredients for phase A. Place them together into a clean disinfected beaker and mix well.

Phase B

Add the phase B ingredient to phase A and mix it in properly.

Phases C and D

Add phase C and phase D ingredients to AB and mix in well. Make sure you do not create much foam in the blend.

Phase E

Finally, add phase E to the beaker with ABCD and measure the pH.

Measure pH

Adjust pH to 5-5.5.

Bottle

Decant into a suitable container and label it with the batch name and date.
Formulation notes
This formula is a very simple example of how a micellar water can be formulated and processed. You are welcome to swap the hydrosol for your favourite one.
Substitutions can be made with water-based actives and extracts.
If you want to add an oil-soluble active ingredient, it is best to use a solubiliser that will help to incorporate lipophilic ingredients into the blend nicely, without separation and without leaving the blend cloudy.
We used Dermofeel ® PA-3 chelator, but you can substitute this so long as you follow the supplier's usage guidelines.
Suggested suppliers
Many of the suppliers below ship internationally. We have given their home country base.
Aromazone (EU).
Aromantic (UK)
Alexmo Cosmetics (EU)
Manske (EU)
Soap Kitchen (UK)
Elemental (EU)
Lotioncrafter (USA)
Essential Wholesale (USA)
Makers Ingredients (UK)
Go Native (New Zealand)
Naturally Balmy (UK)
Soap & More (Canada)
References
Levin J, and Momin SB (2010). How much do we really know about our favorite cosmeceutical ingredients?
Leave us a comment
comments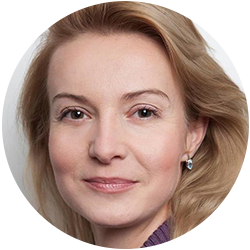 Miroslava is a grading tutor at Formula Botanica. She has a Ph.D in neuroscience, expertise in biology and chemistry, and a lifelong passion for natural cosmetic formulation.