A little while back, we asked students to choose from a list of products that they thought were suitable for anti-ageing skincare. There was one response that caught our attention; someone chose a hand cream. It was fabulous idea as taking care of our hands is something we tend to overlook.
People always take care of their face, neck and décolleté but hands are just as important and often the first ones to show signs of ageing. The cold weather, washing up and gardening and other daily household jobs affect our hands and often result in issues such as cracked skin and hyper-pigmentation and give rise to premature wrinkles.
In this blog post, we are going to show you how to make an anti-ageing hand cream formula which you can use at any time of year to give your hands some much needed pampering. This formula for a nurturing vitamin C hand cream wraps up our three-part series on vitamin C. If you've not come across them, take a look at our earlier posts on working with vitamin C so you can put our hand cream formula into context:
The benefits of vitamin C in high-performance skincare.
The best form of vitamin C in natural skincare.
Vitamin C Anti-ageing Hand Cream Formula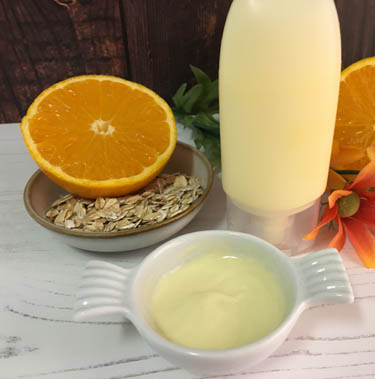 This formula is a nice, simple oil-in-water (o/w) emulsion with some botanicals to make it feel nourishing, moisturising and a tad more high performance on our hard-working hands.
You can upgrade your emulsion if you like, making it even more effective in tackling the damage we inflict on our hands by adding some extra actives such as cosmeceuticals. I really love to work with CO2 extracts because they offer a enormous range of possibilities.
The emulsifier I have used for this cream is Plantasens HE20, mainly because it has such a lovely skin feel and I love the fact you can use this in a hot-cold-cold process.
Since the ascorbyl palmitate used in this formulation is oil dispersible, I am going to do this partly in a single hot-pot version, and add a cold oil phase and a cold water phase afterwards. At this point, it might be worthwhile checking our guide to understanding the heat sensitivity of your carrier oils.
In this formulation, I have adjusted the oil-emulsifier ratio up to the point I have a very thick, lavish cream (but one still suitable to fill tottle tubes). It is perfect for hydrating dry hands in need of extra TLC, and to clarify blemishes.
The perfect way to care for winter hands. Give yourself some TLC with our vitamin C anti-ageing hand cream formulation. #handcream #naturalskincare #cosmeticformulation
Click To Tweet
Formula Ingredients
Phase A
40% Distilled water
7% Plantasens HE20 (INCI: Cetearyl glucoside & Sorbitan olivate)
15% Baobab oil
5% Cocoa butter
0.5% Ascorbyl palmitate
0.3% Glyceryl caprylate
Phase B
6% Cucumber oil
4% Oat oil
2% Carrot macerated in sunflower oil
1% Pomegranate CO2 extract
0.5% Sea buckthorn CO2 extract
0.5% Tocopherol
0.1% Rosemary CO2 extract
0.1% Echinacea CO2 extract
Phase C
7.8% Helichrysum hydrosol (preserved)
0.1% Chelator (INCI: Sodium phytate, Aqua, Alcohol)
2% Sodium lactate
2% Vegeluron (INCI: Water /Aqua & Propanediol (plant based); Tremella fuciformis (mushroom) extract; Gluconolactone; Calcium gluconate)
0.1% Allantoin
Phase D
4% Glycerine
0.4% Solagum AX (INCI: Acacia Senegal gum & Xanthan gum)
0.1% Sclerotium gum
Phase E
0.3% Sweet orange essential oil
0.2% Frankincense essential oil
Phase F
1% Verstatil TBG (INCI: Triethyl Citrate & Glyceryl caprylate & Benzoic acid)
Method of Manufacture:
Prepare gum/glycerine blend, and set aside.
Prepare phase C (cold water phase): you can blend this manually, but if you are in luck and you have a magnetic stirrer you can use it for convenience.
Prepare phase B (cold oil phase), and set aside.
Prepare phase A (one pot phase) and put this beaker in a water bath of around 80°C. Stir. Wait until the emulsifier is completely swollen and the blend has created a gel-like texture (this happens when the content of the beaker is around 71°C). But, we need a bit more heat than approx. 70°C because we are working with ascorbyl palmitate. So wait til the temperature is up to 80°C.
Remove phase A from the water bath, stir while it's cooling down to around 65-70°C, and homogenise this blend.
Phase A has cooled down enough in the meantime, so you can now add phase B (cold oil phase) very slowly and in small aliquots and stir very well after each addition.
Slowly and in small aliquots add the cold water phase (phase C). Homogenise for a couple of minutes. The time taken to homogenise depends on batch size.
Add the gum-glycerine blend and give the overall blend some bursts with a homogeniser.
The overall blend is now below 35°C and you can now add the essential oils.
Make a 10% dilution and measure the pH. If necessary, adjust to around pH 6.
Add the preservative.
Make another 10% dilution to check the pH and adjust it to between pH5 to 5.5.
Fill in suitable jars or tubes. Leave it open for around 24 hours before use.
I hope you have gained insights on vitamin C in our series of posts, that you will have fun with the tutorials, and above all that you have found inspiration to include this beneficial vitamin into your products.
Now it is your turn to give a vitamin C hand cream a go as well as experiment with this wonderful emulsifier. Just see where your imagination takes you. You can learn how to create amazing emulsions in our Diploma in Organic Skincare Formulation and explore the ever-expanding world of high-performance actives in our Certificate in Anti-Ageing Skincare. We'd love to hear how you get on formulating your hand creams, so do leave us a comment below.
---
Supplier information
Glyceryl Caprylate
Ascorbyl palmitate
Pomegranate CO2 extract
Vegeluron
Verstatil TBG
Leave us a comment
comments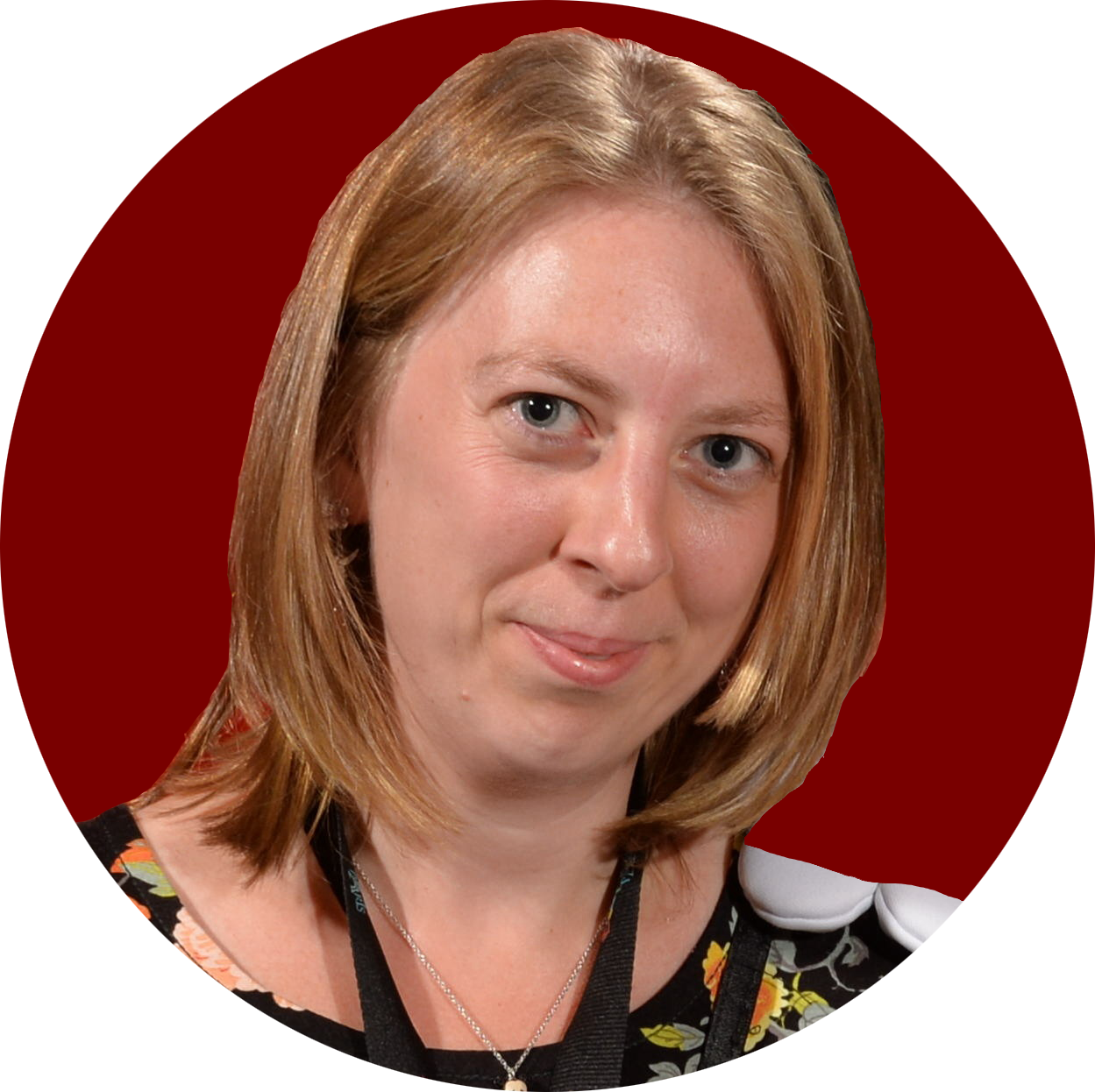 Jilly Schechter is a Tutor at Formula Botanica, where she helps our students to become better organic cosmetic formulators. Jilly lives in Belgium and loves writing tutorials on how to make skincare and haircare.