Micellar waters have been hot property for several years in the beauty industry and don't seem to be going out of fashion. It can be really easy to make a micellar water and they are a great product to trial out formulating with surfactants too.
We all love a cosmetic product that saves us time and hassle in our beauty routine and micellar waters are marketed as versatile, all-in-one cleansers. They can be splashed on the face (if the product price allows) but are more likely to be applied with a cotton wipe to remove make-up and cleanse our skin of impurities such as excess sebum and the particulate matter that comes from living in urban environments.
Their origins are said to lie in France where the tap water is generally hard and considered too drying for facial cleansing. Apparently, micellar waters were found in French pharmacies long before they became mainstream cosmetic products worldwide. Today, they are commonplace and can be a useful addition to any indie skincare brand's range.
Before we cover how to make a micellar water with fragrant, balancing and toning jasmine and soothing aloe vera, let's recap on what a micellar water is and how it works.
Micellar water is a beauty consumer favourite. Try making this fragrant formula by @formulabotanica for a gorgeous jasmine and aloe micellar water. #micellarwater #DIYbeauty #organicskincare
Click To Tweet
A Brief Science of Micellar Waters
When you make a micellar water, you aren't simply mixing together cosmetic grade waters such as deionised water or using floral waters only. A micellar water is so named as it contains microscopically small droplets (micelles) of surfactants or Surface Active Agents.
Surfactants provide the cleansing and foaming properties of so many personal care products such as shower gels, face washes, household detergents and so on. They cover a large group of cosmetic ingredients such as emulsifiers and solubilisers.
Surfactants comprise molecules with a lipophilic (oil-attracted) 'tail' and a hydrophilic (water-attracted) 'head'. This means they can act to bind oil and water ingredients together. Once the surfactant's molecules are in water at what is called the 'critical micelle concentration', they arrange themselves into small spheres with their tails inwards and heads facing outwards into the water. This structure allows them to disperse well in the water component of a micellar water. Once on a cotton wool pad, the micelles can rearrange and the oil-loving tails can go to work removing oily impurities from the face, while the water-based ingredients do their job lifting hydrophilic dirt.
As you can see, micellar waters can be a quick and easy way to cleanse although some beauty routines suggest a double cleanse using micellar water first followed by a foaming cleanser. We'd hazard a guess that travel-size micellar waters are very popular as they save on time and space!
For more on the science of surfactants, see our post how to make a natural rosemary and mint shampoo.
Our Formula: Jasmine & Aloe Micellar Water
Ingredients
This lovely, floral micellar water is a simple blend of hydrosols, humectants and some actives. We created a base with a highly aromatic jasmine hydrosol and aloe juice. We are using a preserved jasmine hydrosol in this formula and we recommend that you try to source some preserved hydrosols to ensure their freshness. If you are not a fan of jasmine, you can choose neroli, rose or any other floral water you wish.
We are also adding some aloe juice which doesn't interfere with the jasmine scent. It is a 1:1 ratio liquid concentrate and is preserved. Aloe juice is a good choice for soothing irritated, itchy skin. We are adding also two humectants: sodium lactate and sorbitol, both of which can help keep your skin hydrated. Use these in your formula if you want to avoid the stickiness of glycerine.
Our active this time is saffron extract. You probably know saffron from its use in cooking, but it is also said to be an excellent antioxidant in skincare.
Our choice of surfactant is Sodium Cocoyl Glutamate which is derived from coconut and fermented sugar. It is an excellent addition to products aimed at sensitive skin and it also has great foaming and cleansing attributes. You can, of course, replace this with other surfactants such as glucosides.
Our preservatives are suitable for water-based products and are accepted in organic formulations. Remember, that only by carrying out challenge testing on your formulation can you confirm if your preservation system is efficient enough. We teach more about safe preservation of organic cosmetics in our Certificate in Natural Cosmetic Preservation.
The Formula
Phase A
Jasmine hydrosol: 60%
Aloe juice: 23.9%
Dermofeel® PA-3 (chelator): 0.10% (INCI: Sodium Phytate, Aqua, Alcohol)
Phase B
Panthenol: 2%
Sorbitol: 2%
Sodium lactate: 2%
FSS Phyto-Biotics Saffron extract: 2% (INCI: Water & Crocus Sativus Meristem Cell Extract)
Phase C
Sodium Cocoyl Glutamate: 5%
Phase D
Dermosoft® 1388 eco: 2.5% (INCI: Glycerin, Aqua, Sodium Levulinate, Sodium Anisate)
Verstatil® BL: 0.5% (INCI: Aqua, Sodium Levulinate, Sodium Benzoate)
Method
Phase A
1. In a disinfected glass beaker weigh the jasmine hydrosol and aloe juice.
2. Add the chelator and stir well.
Phase B
3. Add the panthenol, sorbitol and sodium lactate to the hydrosol blend.
4. Finally, add the saffron extract and stir well.
Phase C
5. Add the Sodium Cocoyl Glutamate.
6. Check the pH and adjust it to around pH 5.2 – 5.5 if needed using lactic acid or citric acid.
Phase D
7. With the pH adjusted, we can add the Dermosoft® 1388 eco and the Verstatil® BL.
8. Transfer it into a pretty bottle with a spray top and label.
It is now your turn to make a micellar water and customise it to your own wishes. Choose your favourite hydrosols, boost it with your chosen actives and let us know how you get on by posting a comment below.
If you want to learn more about how to make fantastic, natural and organic skincare and take things further learning about surfactants and other important functional and active cosmetic ingredients, check out our Diploma in Organic Skincare Formulation. Try out a sample class to find out more about learning with Formula Botanica.
If you've been formulating for a while and are considering starting your own beauty brand, check out our brand new Diploma in Beauty Brand Business Management.
---
Suggested Suppliers
Jasmine hydrosol
Cosmetics Made Easy (UK based + international shipping)
Aloe juice
The Soap Kitchen (UK + International shipping)
Alexmo Cosmetics (Germany)
Sodium Cocoyl Glutamate
The Soap Kitchen (UK + International shipping)
Les Âmes Fleurs (Canada)
Phyto-Biotics Saffron extract
Formulator Sample Shop (US + EU)
FAQs
How do you make micellar water at home?
Micellar water is generally composed of water and/or botanical hydrolats, surfactants to cleanse and lift oil and particulate matter, humectants to moisturise and leave a soft skin feel after use, and a preservative system. They can be made easily enough at home as require no heating and are simply a blend of water-soluble ingredients. However, as they are largely composed of water and water-loving ingredients, you need an effective, safe, stable preservative to prevent the growth of moulds, yeasts and bacteria in the micellar water. You also need to understand pH and not only ensure your formulation is within the skin-friendly range of pH5.2 – 5.5 but that your chosen preservative works within this pH range as well.
What is the bad ingredient in micellar water?
Each brand's formulation of micellar water will be different so there is no way of assessing what is the single bad, or undesirable ingredient in this cosmetic product. Individuals can have isolated and specific allergic reactions or skin sensitisation to any cosmetic ingredient whether natural or synthetic. However, in recent years the polymer preservative and disinfectant Polyaminopropyl Biguanide which is found in some commercial, mainstream and big brand name cosmetics, including micellar water formulations, has been in the spotlight on account of its potential to cause skin irritation and suspected other adverse effects including its alleged potential as a carcinogen. The EU's Scientific Committee on Consumer Safety updated its opinion in 2017 to recommend the safe use of Polyaminopropyl Biguanide (PHMB) as a preservative in all cosmetic products up to 0.1%.
Where can I learn to formulate natural skincare and haircare?
Join us at Formula Botanica, where tens of thousands of students and followers take our free and paid online courses to learn how to formulate organic skincare and haircare for themselves or to sell and also how to set up a beauty brand and business.
Leave us a comment
comments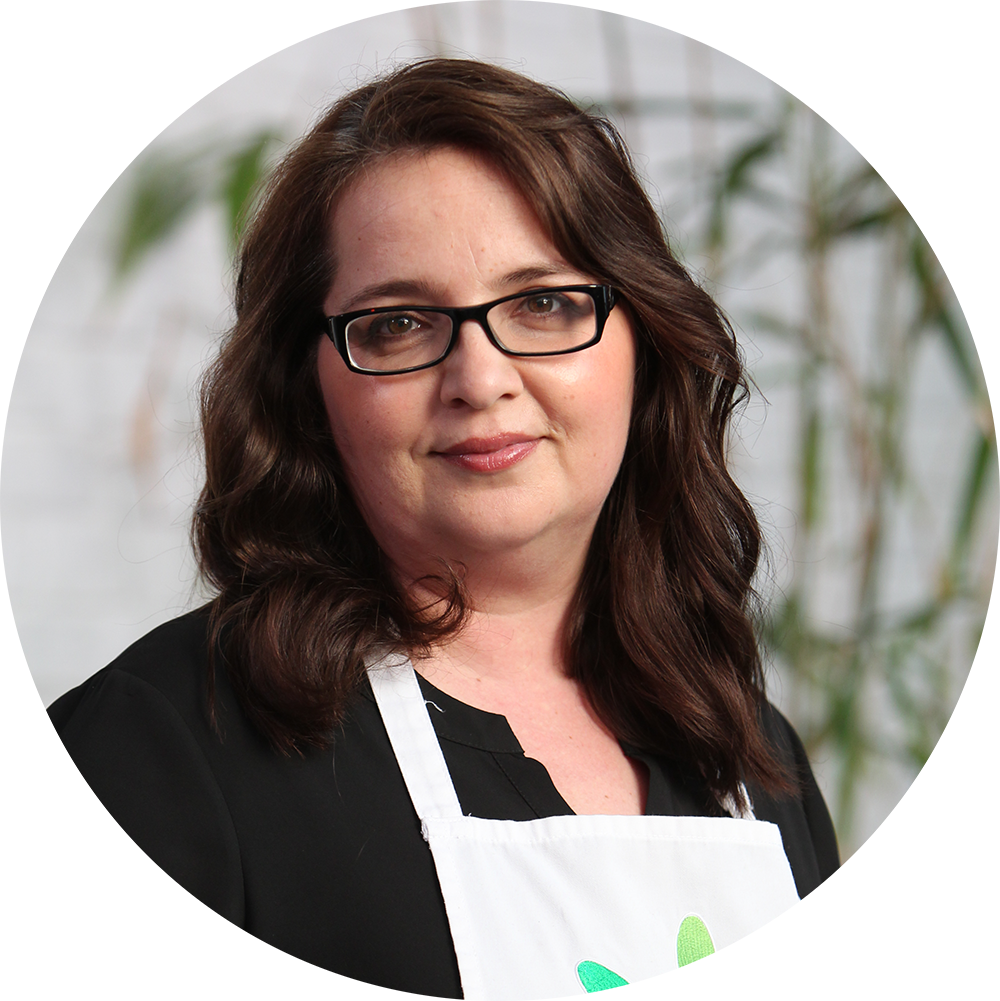 Timi was a key member of the Formula Botanica team from 2015 to 2020; first as our Education Manager and then as Head of Formulation & Research. You can find out more about the Formula Botanica team here.