If you are a gamer, then the metaverse will be a familiar space. But, if you are a natural cosmetics' formulator helping friends, family and customers with real-world skincare and haircare issues, a hyper-virtual reality metaverse of avatars, immersive digital experiences and the concept of the post-human body is going to be light years away from how you live your life in the beauty sector.
As with all advances in digital technology, what is new, weird and totally incomprehensible today is likely to enter the mainstream later. In a few years, you too, whether beauty shopper or indie brand founder, may well engage with the metaverse in all its Web 3.0 glory.
You are probably asking what on earth the metaverse is anyway and wondering how you can embrace physical beauty products without using your physical body. Dazed and confused about what this means for beauty as we know it? So were we.
To help decode the metaverse, Formula Botanica CEO and podcast host Lorraine Dallmeier interviews Dr Alex Box – a beauty futurist and internationally-renowned artist who has redefined the role of creativity in makeup, beauty and identity.
Don't expect to hold on to reality in this episode as we immerse ourselves in a parallel universe.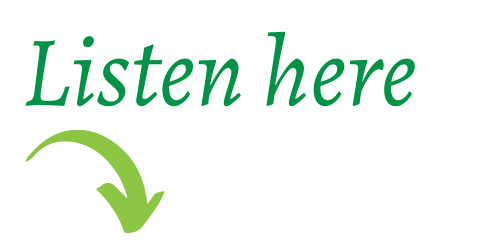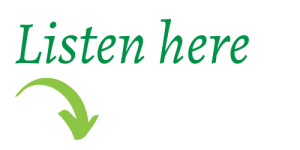 Subscribe on iTunes
Subscribe on Spotify
Subscribe on YouTube
What is the metaverse and does beauty need it? @FormulaBotanica podcast decodes the metaverse with beauty futurist and artist @theAlexBox. #metaverse #futureofbeauty #beautytrends
Click To Tweet
In this episode on beauty in the Metaverse, you will hear:
A brief definition of the metaverse. The word has been coined to refer to Web 3.0, or the next generation of the Web. It has evolved from the gaming world and the gammification of experiences. Think of the metaverse as an expanding, limitless space, bringing physical and digital experiences together and offering new ways of interacting with products, buying, socialising and being "ourselves".
Some big-name brands like Estée Lauder and L'Oréal are moving into the metaverse with digital presences that go beyond their (Web 2.0) websites. They are exploring the narrative of their brands and products as virtual, amorphous entities that consumers can engage with in immersive experiences.
Metaverse experiences offer us the chance to explore the many facets of ourselves that go beyond our physical bodies and realities. It presents total freedom for us to explore our relationship with beauty and for brands to present the sensory experiences of their products in a space that is less 'salesy'. While highly visual, the metaverse presents exciting, creative, illusory ways for the digital experience of the physical senses of touch, taste and smell.
The best way to explain the sense of the metaverse is to think of how we feel about perfume. Our interest in perfume lies in the imaginary world and image of the self it projects. Similarly, the metaverse releases us from the physical altogether, allowing us to explore and revel in the sensory aspects of beauty products.
Key takeouts include:
The metaverse is not more or less likely to foster a world of unattainable beauty ideals. In fact, in the metaverse we can be free of real-world normalised beauty standards that have been thrust on us through a century of beauty advertising.
The metaverse can be a space which puts us, as the beauty consumer, in control. We see the metaverse as the next step towards discovering the truth behind beauty products. Our avatars explore brands and products on our terms, leaving even the trusted intermediaries such as influencers of Web 2.0 behind.
With some beauty brands having built up their brand DNA over decades, they see in the metaverse a space to free themselves too, and to explore other sides of their brand. It is early days, but some brave, established brands are discovering that the metaverse offers a freeing, fun, exciting space in which to engage with audiences.
With the metaverse still clunky and unrefined as we all work out its potential, it has its fierce critics and avid supporters. It is a space to watch, even if not yet one in which we, as beauty consumers or indie brands, may feel able to engage.
Meet our guest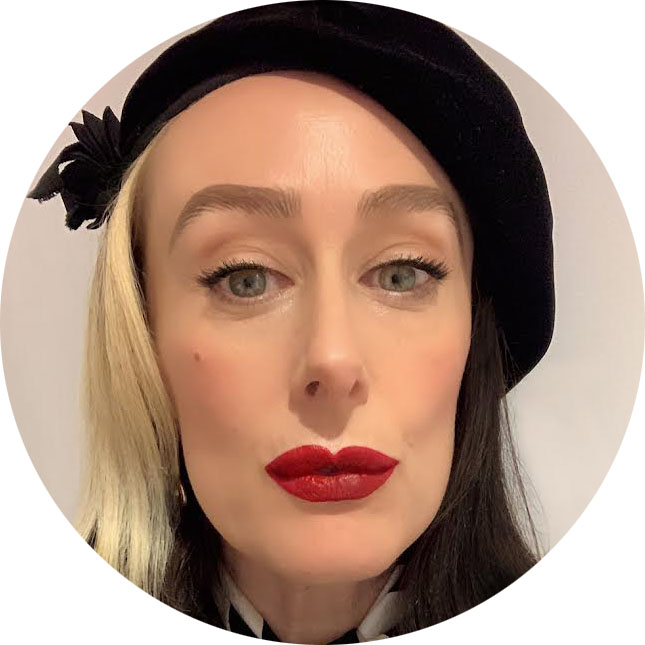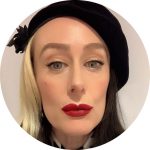 Dr Alex Box is an internationally-renowned artist who has redefined the role of creativity in makeup, beauty and identity. As the pioneer of beauty futurism, her innovative and multidimensional approach has established her as the creator of a new visual language – and a dialogue that exists between the body and movement, artistic expression and scientific enquiry. She was awarded an Honorary Doctorate of the Arts from Solent University in 2011.
Alex Box's sensitive exploration of surface and unique fusion of science, technology and beauty has secured her role as a key artist. She has collaborated with the world's leading designers (Issey Miyake, Chanel, Alexander McQueen, Gareth Pugh, Vivienne Westwood), photographers (Nick Knight, Paolo Roversi, Sølve Sundsbø), musicians (Lady Gaga, Frank Ocean, Michael Stipe, Robert Smith), choreographers (Wayne McGregor, Akram Khan) and tech developers (Google, Microsoft, Samsung, Magic Leap). As one of its founding editors, she has also helped shape the cutting-edge art and fashion magazine King Kong.
Evolving the beauty narrative and exploring post-human identity and beauty futurism through immersive and creative technology, Box is pushing boundaries and inspiring others to do the same. From her role as Creative Director at Illamasqua (2008-2015), which challenged the way beauty was perceived and led the brand into cult status, to her public speaking, much-lauded TED talk, and international performances, which pose questions about how and why we create, and the challenges of social media culture, Alex Box asks us to re-evaluate our self-image and move beyond prescribed culture to more radical self-belief and expression.
Find out more about Dr Alex Box and her work:
Website: The Alex Box
Instagram: The Alex Box
Thank you for joining us for this episode of the Formula Botanica Green Beauty Conversations podcast. If you enjoyed listening, please share, subscribe and review this episode on
iTunes
,
Spotify
or
Youtube
so that more people can enjoy the show. Don't forget to follow and connect with us on
Facebook
,
Twitter
and
Instagram
.
Leave us a comment
comments