Plants ground us, connecting us not only to the natural world that is today so under threat, but also to the ancient wisdom of our forebears. Natural formulation may seem a new sector of beauty today – barely 20 years old – but it was there long before the dawn of the mainstream commercial cosmetics industry. Its roots lie in thousands of years of home formulation, herbology and traditional and folkloristic medicine with recipes handed down by word of mouth across generations.
If you love the thought of being involved in an exciting, modern natural beauty movement that is part of the great continuum of ancient knowledge of the power of plants, then you will want to listen to this guest episode.
Formula CEO and podcast host Lorraine Dallmeier talks to Dr Jenelle Kim, a 9th-generation master herbologist, doctor of traditional Oriental medicine, best-selling author, cosmetic formulator and wellness expert, who shares her rich heritage of plants of East Asia. Dr Kim has woven plants into her life and her career, and they are the powerhouses in her performance cosmetics. If you want to hear exactly what it means to infuse your ancestor's knowledge into the formulations you create, join us for a fascinating story.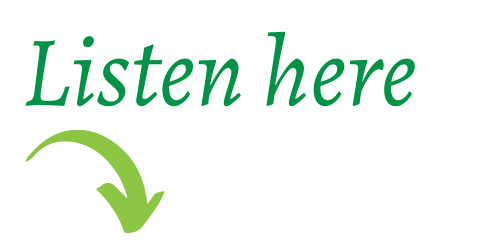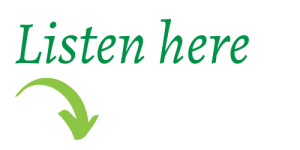 Subscribe on iTunes
Subscribe on Spotify
Subscribe on YouTube
Discover the power of East Asian botanicals in performance cosmetics. @FormulaBotanica podcast talks to master herbologist @JenelleMKim as she shares her ancient wisdom on plants. #herbs #plantpower #asianherbs
Click To Tweet
In this episode with Dr Jenelle Kim, you will hear:
Dr Kim talk about the privilege of being the custodian of generations of her Korean ancestors herbal knowledge that underpins her own career, guiding her approach to medicine, cosmetics and holistic wellness.
How in East Asia, everyone embraces plants and has an understanding of their power and potential for nourishing and nurturing mind and body. For example, on markets in that region it is commonplace to find plants like ginseng drinks and herbal remedies for sale.
Herbs contain such secrets within them that it is possible to spend an entire lifetime researching just one plant, says Dr Kim. This highlights the value of the generations of knowledge that is handed down.
Dr Kim talks about some of her favourite plants – ginseng, angelica, and astragolo – describing their inherent benefits for our holistic wellness.
Key takeouts include:
Dr Kim says that even just up to 20 years ago in the States, when she was starting her career in herbology and following in her father's footsteps, people were highly sceptical of botanicals in both cosmetics and medicine. That has now all changed, especially following the pandemic when health and wellness is foremost in all our lives.
In her cosmetics business, Dr Kim offers both custom and private label manufacturing. She says that there are enormous benefits and cost savings with private label. She can offer her formulations for very low order quantities to businesses across the world who wish to share in the opportunties afforded by her East Asian botanical-infused cosmetics.
Dr Kim talks about three key elements that we should embrace in our lives to foster wellness. They are the 3 Ms: medicine, meditation and movement, which need to work in synergy and balance for our optimal well being.
Meet our guest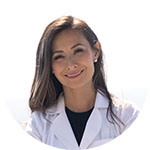 Dr Jenelle Kim is a 9th-generation master herbologist, Doctor of Traditional Oriental Medicine, best-selling author and prolifically-cited wellness expert who has been featured widely. She is devoted to integrating the philosophy, ancient medical wisdom, and expertise of East Asia with the advancements of modern life and medicine of the West to touch and positively affect the lives of others. Dr. Kim is a Doctor of Acupuncture and Chinese Medicine and is Nationally Board Certified in Herbology, Oriental Medicine, and Acupuncture in the US. With almost 20 years in the beauty and wellness industry, Dr. Kim has formulated some of the first all-natural luxury products carried in high-end spas across the world including Ritz Carlton, Four Seasons & Mandarin Oriental, as well as high-end retailers and natural marketplace stores.
Find Dr Kim on:
Websites: Jenelle Kim and JBK Wellness Labs
Instagram: @drjenellekim
Tiktok: @drjenellekim
Youtube: Dr Jenelle Kim
Twitter: @jenellekim
Linkedin: Dr Jenelle Kim
Facebook: Dr Jenelle Kim
---
There is a wealth of information in our previous episodes, so if you would like to hear more on related topics, do delve back into the podcast archives to listen to:
Episode 153 – guest and haircare brand founder Ekwy Chukwuji-Nene talks about the plants and ingredients she discovered that help women with textured hair.
Episode 151 – Dr Candace Parrish shares her business's story that is rooted in the history of slavery in soapmaking.
Episode 91 – Lorraine interviews Formula Botanica graduate Sandra Velasquez, the Founder of Nopalera, on how she infused her heritage into her beautiful Mexican bodycare brand.
Thank you for joining us for this episode of the Formula Botanica Green Beauty Conversations podcast. If you enjoyed listening, please share, subscribe and review this episode on
iTunes
,
Spotify
or
Youtube
so that more people can enjoy the show. Don't forget to follow and connect with us on
Facebook
,
Twitter
and
Instagram
.
Leave us a comment
comments