What a year 2018 proved to be for the Formula Botanica global community of students and graduates, as well as for all of us here at headquarters. 2018 has been a fantastic year, full of growth and innovation for the school. In 2018, we enrolled our 5,000th student, taught in 137 countries around the world and reached millions of people with our message of green beauty.
The 2018 Formula Botanica yearbook is an even more bumper publication than last year's. We were overwhelmed by the number of graduate and student brand launches and innovative formulations created in 2018, and wished to featured as many of your natural, organic skin and haircare achievements as possible.
The yearbook aims to be a one-stop read of all our highlights and also a huge thank you to our community for your support. It's one small way we can spread your achievements beyond our school newsletters and help you all gain the recognition your hard work formulating, studying, networking, sharing and building those incredible brands deserves.
We hope you'll enjoy the journey through our past 12 months and feel inspired by what we've all achieved together. There have been so many 'firsts' this past year, from your own personal achievements to our launching new initiatives such as our successful Green Beauty Conversations podcast and live study sessions. It was also the year our Director Lorraine Dallmeier won the Cosmetic Executive Women Digital Achiever Award sponsored by Google.
However, with the plans we've in the pipeline, 2019 will no doubt surprise us too!
The 2018 Formula Botanica Yearbook highlights the school's and its students' achievements from green beauty brands launched to awards won. Join us in 2019 - enrol this month! #greenbeauty #naturalskincare
Click To Tweet
2018 Formula Botanica Yearbook Contents
Open up the 2018 Formula Botanica Yearbook to read:
Director's Message
Highlights of 2018
2018 Graduates
Graduate Brands launched
Graduate Brands that won awards
Student Formulation Gallery
Formulation Challenge Winners
Our Loveliest Reviews in 2018
Our 2018 Formula Botanica Conference
Click on the image to open the 2018 Formula Botanica Yearbook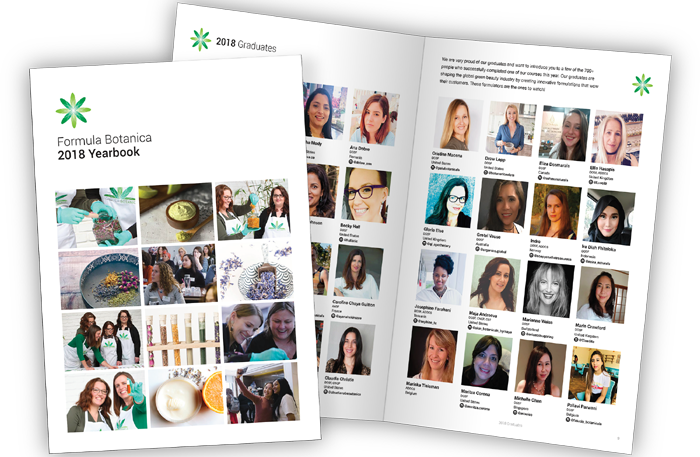 Support Us, Join Us!
If you want to support our graduates and students, make sure you buy all of your green beauty products from our community members – and support your local green beauty artisans.
If you'd like be part of our green beauty movement and haven't already enrolled for a Formula Botanica course, we recommend starting with our Diploma in Organic Skincare Formulation, which opens for enrolment 22-29 January 2019.
We hope to be able to feature you, your brand and your formulations in our 2019 Formula Botanica Yearbook!
Leave us a comment
comments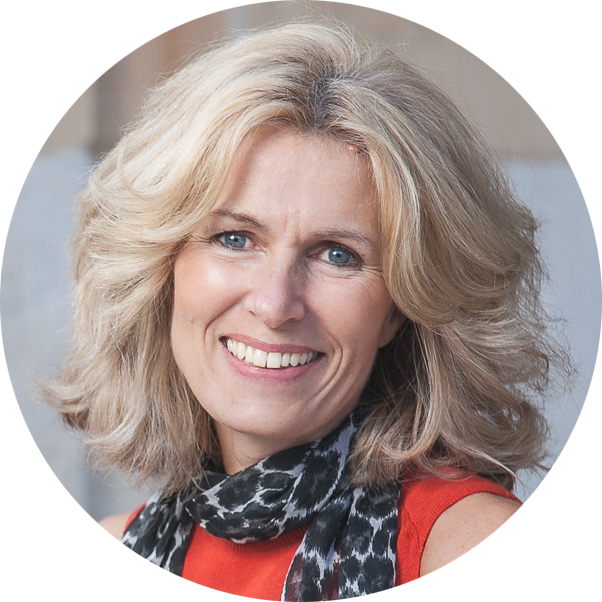 Liz is Formula Botanica's Content Coordinator and joined our team in August 2020. Liz worked as a professional blogger, journalist and site developer for many years and was also part of the Formula Botanica student community. Read more about the Formula Botanica Team.