Formula Botanica has registered unprecedented growth year on year since its inception in 2014. The past 12 months saw the school surpass further milestones in terms of student figures and global reach which validate its business model against the stress test of the pandemic. The school's unique, appealing offer of accessible-to-all, accredited online courses in cosmetic formulation coupled with a brand-loyal, global community saw it continue its robust growth trajectory. With yet another strong annual performance behind it, Formula Botanica is on course to reach £10m annual turnover in sales in a short timeframe.
In 2020, Formula Botanica saw an 80 per cent annual rise in student enrolments and its latest course launch period in January 2021 registered the school's largest winter intake of new students. Formula Botanica's award-winning eLearning platform with a 10-strong course portfolio is now accessed by some 12,000-plus students in over 175 countries. While 'The Lab at Formula Botanica' membership site, which launched in mid 2020, is fast becoming an important revenue stream.
To manage its expansion and drive Formula Botanica to its goal of 150 per cent growth over the next two years, the school has hired experienced digital marketer and former external consultant Wayne Moussalli as its Chief Growth Officer.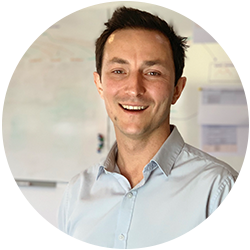 Moussalli said that the company's phenomenal growth singled it out from the hundreds of businesses he had consulted to in the past: "Watching the already astonishing growth of Formula Botanica over the past three years from the outside has been exciting. CEO Lorraine Dallmeier has created something truly special in Formula Botanica. The excellence of the courses underpins the school, but what makes it exceptional and unique is the sheer strength of its brand and outreach which has gained it a loyal, supportive community. Every enrolment sees Formula Botanica empowering more of its alumni to start new indie beauty brands set on disrupting the mainstream beauty industry".
CEO Lorraine Dallmeier, commenting on Moussalli's appointment, said it was well within Formula Botanica's reach to attain over £10m in annual course sales within a short timeframe.
"We have seen explosive growth through sound, yet bold investment and proper financial preparation and have achieved phenomenal results relying heavily on organic marketing alone. Now, with Wayne Moussalli heading our growth strategy, I am confident of meeting our goal of growing by 150% in the next two years. The potential for Formula Botanica to leap to the next tier in online education and also to boost the indie beauty sector on the back of our new digital marketing strategy is limitless."
Formula Botanica has become a force for change in the beauty industry not only by shaking up cosmetic science training, but also as a catalyst contributing to the growth of the natural cosmetics and personal care sector which is estimated to total $54.5 billion by 2027.(i)
"We are in the business of training the next generation of indie beauty entrepreneurs who collectively form one of the most agile, on-trend and profitable sectors in the beauty market. Conscious, ethical, wellness, selfcare, natural, essential and sustainable beauty are set to dominate the market in 2021 and beyond. These are precisely the areas that Formula Botanica trains in and the sweet spot where we and our alumni's brands operate", Dallmeier said.
With mainstream beauty watching indie brand trends closely, the knock-on effect of the school's work is evident in the market. Significantly, 2020 saw a record number of Formula Botanica graduates notify the school of their beauty brand launches.
One brand, ByBi, co-founded by two Formula Botanica graduates in 2017, finalised a US$7million series of funding rounds in late 2020 from investment partners including Unilever Ventures (ii) and is now expanding in the US market in key retailers such as Target.
Formula Botanica CEO Lorraine Dallmeier said that the school had shaken up the beauty industry by empowering a new breed of beauty entrepreneur to emerge. "Investors see our graduates as worthwhile to back and to the tune of millions. Mainstream beauty is now looking to indie beauty to lead the way on how to appeal to the conscious consumer. This is a trend Formula Botanica feels immensely proud to have contributed to and is set to shape even more decisively in the future as we grow and extend our message and reach further."
References:
(i) Statistica, Market Report
(ii) Beauty Independent
Leave us a comment
comments