Have you ever stopped to wonder how sustainable essential oils are? A few decades ago, essential oils were used mainly by aromatherapists and barely featured in our daily lives. Now we use essential oils in everything from cosmetics to household cleaners. And, of course, essential oils are a mainstay of natural skincare where they are used for their gorgeous scents and also as skin-beneficial ingredients.
As we discover in this episode of Green Beauty Conversations, our use of essential oils is putting pressure on plants, pollinators and the planet's sustainability as a whole.
Lorraine Dallmeier, podcast host and Formula Botanica CEO, talks to Dr Sally Gouldstone, Founder of natural skincare company Seilich (pronounced Shay-lick). Sally, who spent 20 years working in international conservation, puts forward some controversial opinions on our use of essential oils.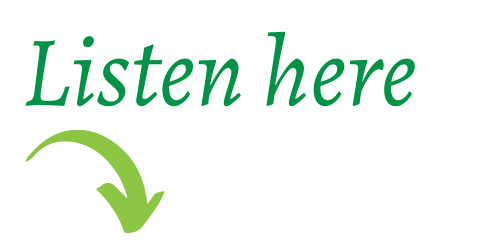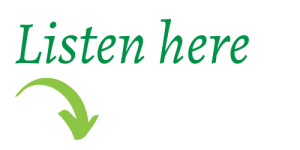 Subscribe on iTunes
Subscribe on Spotify
Subscribe on YouTube
If you use essential oils, this @FormulaBotanica podcast with conservationist Dr Sally Gouldstone @Seilich_botanicals and @herbBlurb is a controversial listen. #essentialoils #sustainability #greenbeauty
Click To Tweet
Essential oils are big business for entities like multi-level marketing companies and large cosmetics' manufacturers. Even indie beauty, which generally works in small batches and low volumes, is contributing to the global demand for essential oils.
So what can we do as a community of natural formulators to work with essential oils sustainably and responsibly?
Sally starts by asking the simple, but thought-provoking question: how essential to our lives are essential oils? She puts some perspective on just how planet resource heavy essential oils are with the startling fact that worldwide 1.5m acres are used to grow essential oils. This will rise in five years to 2.5m acres. An essential oil plant crop may yield at the most just 2 per cent in oils with 98 per cent of the plant matter wasted and often not even compostable. Single essential oil cash crops are not a good use of land resources, nor an ideal way to promote biodiversity
However, indie beauty is unlikely to give up using essential oils any time soon. With this in mind, podcast host and Formula Botanica CEO Lorraine Dallmeier, herself a chartered environmentalist and biologist, challenges Sally to square the circle for natural formulators who want to continue using essential oils, but mindfully and sustainably.
View this post on Instagram
In this episode on the sustainability of essential oils, you will:
Hear about the 4 main ways essential oil growing, harvesting and production is unsustainable and putting untold pressure on the world's natural resources.
Hear Sally's opinion that essential oils in cosmetics could be considered a 'human vanity project' and that if we use them, we should do so sparingly.
Find out that while essential oil plants may attract pollinators, many crops are in fact harvested when the plants bloom, leaving pollinators with no food. Essential oil farms should set aside part of their crops for pollinators and also consider charging people more for the oils.
Learn that the wild harvesting of botanicals for essential oil distillation, while having marketing appeal for beauty consumers, should be discouraged. It puts pressure on the limited amount of wild land which is desperately needed as a sanctuary for biodiversity.
Essential oils are toxic, potent extracts which plants produce for a variety of reasons such as to protect themselves. They were in centuries past viewed as the byproduct of distillation which aimed at floral water production – a less land intensive operation as its crop yields are far higher; even up to 14 times higher.
Key take-outs include:
Try to use floral waters in formulations for scent and their skincare benefits. They are a more sustainable way to work with plant matter, contain a greater diversity of plant compounds, have more rounded aroma profiles and come prediluted so have no safety worries.
When sourcing essential oils opt where possible for organic, and even better for Wildlife Friendly certified supplies. Organic oils will have been grown without wildlife-harming pesticides.
Buy oils as locally as possible to you and choose to work with those that are native or locally established to reduce your carbon footprint and also to use plants that are prevalent, easily grown and not endangered.
If you want to use a specific essential oil at all costs, even one that is potentially endangered or unsustainable, such as Indian sandalwood, ask yourself if you can use a nature-identical or even synthetic option instead.
Meet our guest: Dr Sally Gouldstone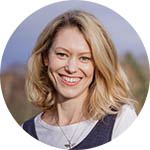 Dr Sally Gouldstone is founder of Sielich Skincare, a natural skincare company that puts nature at the heart of everything they do. Seilich is also the first and only company in the UK to gain Wildlife Friendly certification. Based in Scotland, Sally works with botanical species that are native to and/or naturalised in the UK, growing them within her own wildflower meadow. The botanicals are then distilled on traditional copper stills to produce floral waters or hydrosols which form the basis of all of her formulations.
Before starting Sielich, Sally spent 20 years working in the nature conservation sector. Her involvement in both national and international conservation projects enabled her to build a strong understanding of the complexities of the natural world, as well as the issues it faces. It is this deep understanding of, and connection to nature that drives her business forward.
Find out more
Website: Seilich Skincare
Instagram: @seilich_botanicals
---
Green Beauty Opinion: podcast 76
Lorraine follows up our guest episodes with 5-minute Green Beauty Opinions in which she shares her thoughts on the key issues raised. Lorraine asks whether we'd be prepared to go fragrance free or cut down on our personal use of essential oils. Would we pay more to buy to buy essential oils from ethical suppliers that support a sustainable essential oil industry? Green Beauty Opinions prompt us all to be the voice of change and integrity, making the beauty industry better and more sustainable.
Listen to Lorraine's Green Beauty Opinion:
---
You might also like to listen to our other episodes on sustainability issues:
Top sustainability challenges and concerns for the beauty industry
Are indie brands falling behind on sustainabiity?
Can a beauty brand ever be carbon neutral?
---
Thank you for joining us for this episode of the Formula Botanica Green Beauty Conversations podcast. If you enjoyed listening, please share, subscribe and review this episode on
iTunes
,
Spotify
or
Youtube
so that more people can enjoy the show. Don't forget to follow and connect with us on
Facebook
,
Twitter
and
Instagram
.
Leave us a comment
comments