We all know the saying: "your hands really show your age". You may remember seeing your grandmother or mother's hands and perhaps seeing the visible signs of ageing in dark spots and deepening wrinkles, as well as blemishes from the wear and tear of time. They may have told you to take care of your hands and to protect them, not just your face, from the damage caused by UV exposure and other environmental stressors, as well as household cleaning products.
Wearing gloves while doing housework may be your mantra already. But listen up, because if you love caring for your hands and are in love with the perfection and durability of gel manicures, you may be exposing the skin on your hands to UV damage, as we find out in this guest episode of Green Beauty Conversations.
Formula Botanica CEO and podcast host Lorraine Dallmeier talks to Candice Quinn, who is the founder of MANISAFE, a multi-award-winning small business with a mission to make gel manicures kinder to hands' skin. MANISAFE created a collection of fashion-statement, UV-protective gel manicure gloves designed to protect the skin on your hands from the harmful UV light emitted by nail lamps to cure gel polish. Candice's aim is to save hand skin from damage in all situations – including their beautifying.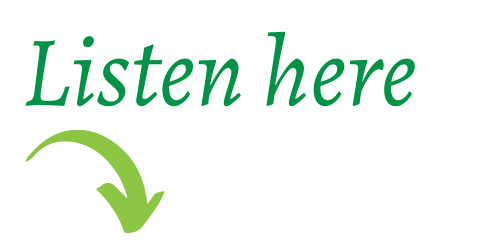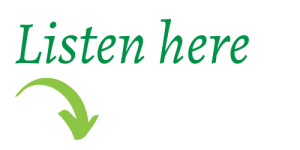 Subscribe on iTunes
Subscribe on Spotify
Subscribe on YouTube
Are your gel manicures photoageing your hands? @FormulaBotanica podcast talks to protective manicure gloves @Manisafe founder Candice Quinn about the growing evidence linking UV lamps to hand skin damage.
Click To Tweet
View this post on Instagram
In this episode with MANISAFE, you will hear:
How Candice came across the idea for MANISAFE when looking at her children in their UV-protective sunsuits. She realised the same high-protection-factor fabric could be used to protect hands from UV during gel manicures.
With her medical industry background and training, Candice ensured MANISAFE was founded on sound, evidence-based science. This was critical to her success, as there was scepticism in the salon industry about the damage hand skin can sustain from the UV lamps used to set gel varnishes.
We get nails done to look good, but over time and on a regular basis, UV-lamp exposure during gel manicures can cause photoageing of the skin. The evidence is tracking in the direction of suggesting there is cellular DNA damage too.
We protect our face and body when outdoors and in sunlight, so why not our hands too? Candice's mission is to see MANISAFE gloves with their UPF +50 (the highest protection level for fabrics) used in other situations too, such as cycling, driving, and out and about pushing buggies.
Key takeouts include:
A survey of 300 women in the UK found that 65% either had no idea that the lamp used to cure gel manicures emitted UV or had not made the connection that the emissions were the same as UV from the sun. MANISAFE's driving force was to talk about the growing evidence linking UV manicure lamps with skin damage so people could be armed with the information.
The sense of using MANISAFE gloves is filtering through to the industry, with some aesthetician practices now incorporating MANISAFE glove wear into their post-treatment protocols.
Candice has created effective, beautiful, fun products to use to enhance the gel manicure experience. Her wish is to work with the industry and see MANISAFE gloves sold along with every UV lamp used at home or in salons.
The message is that there is nothing to be scared of in having a gel manicure if you take sensible measures to protect your hand skin. We don't stop going outside because of UV exposure as we apply sunscreen, so, says Candice, why not protect ourselves sensibly when having a self-care moment in a nail salon?
Meet our guest: Candice Quinn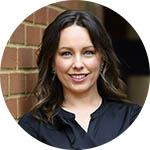 Candice Quinn is the Founder of MANISAFE, a multi-award-winning small business with a mission to make gel manicures kinder to hands' skin. MANISAFE offers a collection of stylish UV-protective gel manicure gloves designed to protect hands' skin from the harmful UV light emitted by nail lamps to cure gel polish.
MANISAFE gloves deliver UPF 50+ rated protection, and there are 6 stylish colours and prints to choose from, so they are like a highly effective SPF and fashion accessory all in one. Since its launch in 2021, MANISAFE has protected thousands of hands, with its products sold online in 17 countries and stocked in London-based boutique nail salons and aesthetic clinics. MANISAFE has won three awards, including Best Skin Innovation for Body in the Marie Claire Skin Awards 2021, and most recently was selected by Dragons Den's Theo Paphitis for his Small Business Sunday awards.
Find MANISAFE at:
MANISAFE is offering a discount code for listeners: use GBC15 for 15% off at website checkout.
Website: Manisafe.com
Instagram: @manisafelondon
Thank you for joining us for this episode of the Formula Botanica Green Beauty Conversations podcast. If you enjoyed listening, please share, subscribe and review this episode on
iTunes
,
Spotify
or
Youtube
so that more people can enjoy the show. Don't forget to follow and connect with us on
Facebook
,
Twitter
and
Instagram
.
Leave us a comment
comments