Fossil fuel-free beauty claims – haven't we covered this one before on Green Beauty Conversations? You'd be right to ask this, as we have delved into related claims of carbon-neutral, zero-waste and climate-neutral, along with a host of topics open to greenwashing such as waterless, green, clean and blue beauty.
However, fossil fuel-free is yet another distinct claim we've seen popping up on cosmetics' labels. While it may overlap with those other terms, we realised that fossil fuel-free beauty needs its own episode in order for us to unpack its meaning.
Formula Botanica CEO and podcast host Lorraine Dallmeier is joined by School Education Manager Ana Green to shed light on exactly what fossil fuel-free beauty is and why it may be among the most confusing and misleading terms yet applied to beauty products. Listen in to decide for yourself if fossil fuel-free is a claim too far.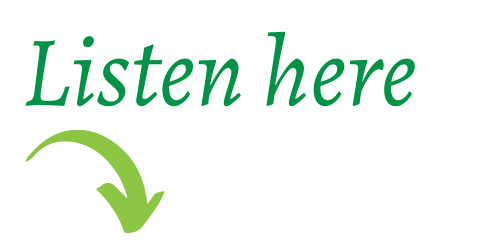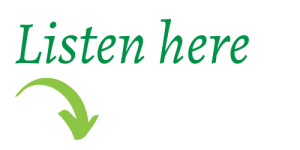 Subscribe on iTunes
Subscribe on Spotify
Subscribe on YouTube
Is fossil fuel-free beauty the next big thing? Possibly. But is it about the ingredients inside or a beauty business as a whole? @FormulaBotanica podcast clears up the confusion. #beautyclaims #fossilfreebeauty #beautypodcast
Click To Tweet
View this post on Instagram
In this episode on fossil fuel-free beauty, you will hear:
How fossil fuels are a massive part of our everyday lives, from powering cars and heating homes to manufacturing. We are not going to avoid them any time soon, even with the drive for alternatives and renewable energy sources.
They are also a major part of how the beauty industry runs. Fossil fuels and petrochemical derivatives drive agriculture, ingredient processing, transportation, packaging and manufacturing, as well as the disposal and recycling of packaging and beauty products. We've already talked about the over 120 billion units of plastic packaging per year used in the beauty industry that are produced from fossil fuels.
The fossil fuel-free claim on cosmetics relates so far to product ingredients only. This is quite possible to claim as natural/organic ingredients can be used in preference to petrochemical-derived ones. It can be verified by trusted bodies like Ecocert, Cosmos, the Soil Association and Natrue.
Consumers seeing fossil fuel-free in cosmetics' marketing may believe that the company is claiming this for its entire business or product manufacturing cycle, which, to date, is simply not going to be true.
Key takeouts include:
Fossil fuel-free beauty, which is not defined by any reputable third-party accreditation body, is a misnomer and potentially misleading. It can be considered greenwashing unless the cosmetics firm is totally transparent about why it uses the claim.
Petrochemicals masquerade in all sorts of ingredients (fragrances in particular, but also in functional ingredients like emulsifiers), as well as "hidden liquid microplastics" in our cosmetics.
It is possible to formulate cosmetics without petrochemical derivatives, as more and more cosmetic ingredient manufacturers are creating even functional ingredients such as emulsifiers, surfactants and emollients from plant-based sources.
Fossil fuel-free as a beauty claim may become more prevalent in our cosmetics, but will remain confusing and misleading. The complexity of the cosmetics industry makes it impossible today to claim a business is fossil fuel-free with the clarity consumers have a right to demand.
Further listening
If you would like to hear more about some of the topics covered in this episode, please do delve back into the podcast archives. We suggest listening to:
Episode 87: We interview Formula Botanica graduates Elsie and Dominika of BYBI Beauty and ask whether it's possible to sink carbon while selling skincare.
Episode 83: in which we cover the term waterless beauty and ask if it is defining the future of cosmetics or just marketing hype.
Episode 69: Ana and Lorraine unpick the topic of biodegradability in beauty, an episode that generated a flood of media requests afterwards because no one else was making any sense on this topic.
Thank you for joining us for this episode of the Formula Botanica Green Beauty Conversations podcast. If you enjoyed listening, please share, subscribe and review this episode on
iTunes
,
Spotify
or
Youtube
so that more people can enjoy the show. Don't forget to follow and connect with us on
Facebook
,
Twitter
and
Instagram
.
Leave us a comment
comments