Welcome to the wonderful formulating world of oleogels. If you are new to the concept of oleogels or haven't tried formulating them before, then a vast range of cosmetic products awaits you. From highly-viscous oily gels that are ideal as body washes and scrubs, to gel-to-milk wash-off cleansers with a light, creamy skin feel, and even self-preserved products, oleogels offer the natural formulator a world of possibilities.
In this post, we take you through an easy, cold-processed formulation for an oleogel face cleanser with coloured jojoba scrub beads. First, let's talk about how oleogels work.
Sucragel® XL: our oleogel ingredient
The key ingredient in making our oleogel formulation is Sucragel® XL which is an oil-gelling agent and an emulsifier. Its emulsifying properties come into play in our formulation when you add water to the oleogel such as when you start to wash off and massage the cleanser onto your skin. At this point, the oleogel consistency turns milky to give a silky feel.
Sucragel® XL is one of several choices of oil thickeners and emulsifiers in the Sucragel® range which is based on innovative sucrose or sugar chemistry. You can opt to use any of around five similar oil emulsifiers and thickeners but just read the manufacturer and your supplier's directions carefully. While Sucragel® products share characteristics and can all be used for cold-process methods, they may be used at varying percentages depending on the viscosity you're aiming for and may have different INCI.
Before we head to our formulation, let's cover briefly why oleogels are such interesting cosmetic products for the natural formulator and go over a few tricky aspects of using them.
Oleogels: the advantages
We mentioned already that these oil emulsifiers offer a wide range of formulating possibilities. It is worth noting the versatility of Sucragel® emulsifiers as you can trial out a variety of cosmetic formulations using just the one emulsifier.
They also have the advantage of being cold-process emulsifiers, which means beginner formulators may find them easier to experiment with. Cold-processed formulations also mean that the inherent, skin-beneficial components of the botanical oils are not damaged by heat in the manufacturing process. As an aside and background reading, take a look at our article explaining how to check the heat-sensitivity of oils.
In addition, as thick oil gels, oleogels are perfect vehicles for suspending exfoliants. In our formulation, we added green jojoba beads but you can add any fine scrub particles of choice such as finely-ground dried seeds, nut shells, fruit stones and coffee grounds.
Depending on the choice of botanical carrier oils you choose, you can make transparent, translucent or opaque gels coloured naturally either by the oils themselves or by using oil-soluble colourants. Our list of 38 natural colourants for organic skincare will give you inspiration. Scrub particles and essential oils themselves can impart colour and also offer the option to create oleogel formulations with a theme.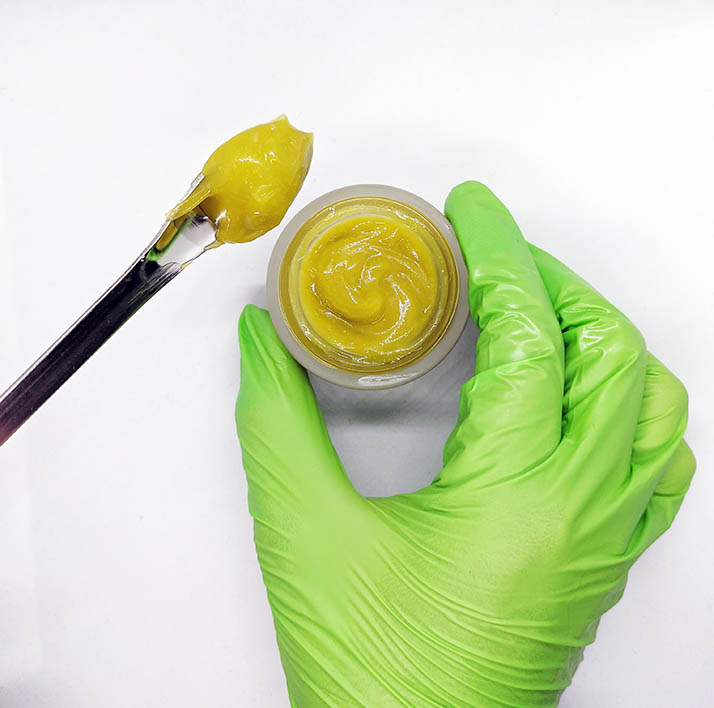 Here are 8 key reasons to love formulating oleogels:
Quite easy for new formulators as made with a one-pot method.
Cold-process formulations that preserve the gorgeous skin benefits of heat-sensitive botanical oils.
They can make a wide range of products from light cleansers to masks, body scrubs and more.
Beauty consumers love their skin feel and using them! Gel-to-milk products are very on trend.
Self-preserving if you don't add water and consider the type of container to dispense them from.
They are a great way to suspend exfoliants and scrub particles like jojoba beads, ground nut shells, pumice and more.
Colour them to your heart's desire with naturals oils, pigments, colourants or exfoliators, make them opaque or keep them translucent.
Oleogel oil emulsifiers and gelling agents are very versatile and cost-effective ingredients. You can make so many different products from just one foundation ingredient.
Working with Oleogels
Even though working with Sucragel® XL is quite easy, there are a few formulating tips and tricks to know about to help you create glossy, homogenised oleogels at the right viscosity.
Which phase first?
First, you need to blend the Sucragel® XL by itself until it become slightly thicker and opaque. Then, add the large oil percentage of the formulation to the smaller percentage of Sucragel® XL. Do not be tempted to do this the other way around. Importantly, add the oil in extremely small increments to the Sucragel® XL, ensuring you blend well between each addition. This process is similar to how you would make a mayonnaise. Only when the blend becomes glossy again, do you add a little more oil.
Take time and blend well
The downside of creating oleogels with Sucragel® XL is that you need patience and time. Do not rush the stirring and blending otherwise the oil emulsion will split, even if not immediately. You can create oleogels stirring manually with a glass rod, and this is a good idea if you are making very small test batches.
A handheld blender or an overhead lab stirrer make the blending process easier and quicker and are certainly useful if you make larger batches. But don't invest in expensive lab equipment until you know you'll be scaling up and using it for more than oleogel formulation. Just ensure that the blades of any homogeniser you use can blend the oleogel thoroughly from top to bottom. Keep the blades within the gel blend to avoid sucking in air which will create an excessive amount of bubbles.
Viscosity issues
Finally, oleogels are sensitive to humidity and can start to emulsify to the gel-milk stage if in contact with moisture such as wet fingers dipped into the product jar. Use an airless pump dispenser if possible. You may need to reduce the viscosity of your oleogel to ensure it can be dispensed without clogging the pump. Think about the product's use and how best to dispense it so it remains stable.
To reduce the viscosity of the formulation, contrary to expectations you need to increase the amount of Sucragel® XL and reduce the oil phase to compensate. You can also try adding a small amount of glycerine, but this may affect the skin-feel of the product. Alternatively, add a little water which will immediately reduce the viscosity but result in opaque or cloudy oleogels.
An exfoliating oleogel cleanser
It may take you a few tests to understand the Sucragel® blending process but once you have mastered it, then you are set to go exploring the potential of oleogels.
Our formulation is for a gel-to-milk, exfoliating face cleanser using Sucragel® XL blended with various oils to effectively remove dirt and excess sebum. As it has fine beads, it helps to remove dead skin cells gently. This oleogel can be used up to three times a week to keep the skin looking healthy and glowing. It is ideal for normal to dry skin types. If you like, swap our suggested oils with others that are suited to different skin types or needs. Take a look at these posts for ideas of other oils to try:
10 best zero waste oils for skincare and haircare
10 best winter carrier oils for skincare and haircare
8 best botanical oil infusions
How to make macerated oils
10 natural African skincare ingredients
Top 10 Nordic ingredients
We are using Sucragel® XL, which includes a stabiliser. If you use a different Sucragel® emulsifier, you may need to add a stabiliser such as Sucrablend®. Your choice of emulsifier will depend on your ingredient choices. Consult the manufacturer's FAQs and product guides for further information.
Oleogels are versatile, simple and fun skincare products to make at home. Make this @FormulaBotanica oleogel cleanser formulation to find out why. #oleogels #naturalformulation #cleansers
Click To Tweet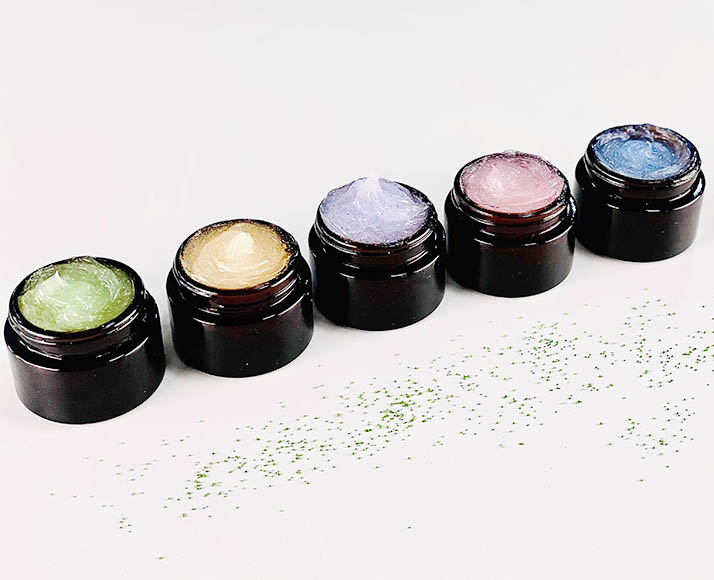 Our Formulation
Makes: 100 grams
Time taken: 45 minutes
Level: beginner-intermediate
| | | | |
| --- | --- | --- | --- |
| Phase | Ingredients | INCI | Weight |
| A | Sucragel® XL | Glycerin, Caprylic/Capric triglyceride, Aqua, Sucrose laurate, Sucrose stearate | 22.00 |
| B | MCT | Caprylic/Capric Triglyceride | 35.00 |
| B | Squalane | Squalane | 36.15 |
| B | Castor oil | Ricinus communis seed oil | 0.30 |
| B | Marula oil | Sclerocarya birrea seed oil | 3.00 |
| B | Tamanu oil | Calophyllum inophyllum seed oil | 2.00 |
| B | Vitamin E | Tocopherol (mix 50%) | 1.00 |
| B | Peppermint oil | Mentha piperita oil | 0.10 |
| B | Tangerine oil | Citrus reticulata leaf oil | 0.25 |
| C | Jojoba beads | Simmondsia chinensis (jojoba) seed oil (green, or colour of choice, beads) | 0.20 |
| | | | Total: 100.00 |
Method of Manufacture
Phase A

Measure Phase A in a beaker. Set aside.

Phase B

Measure Phase B in another beaker. Blend it well. Set aside.

Phase C

Measure Phase C in a 3rd beaker. Set aside.

Stir Phase A

Phase A – stir / agitate it using a mini whisk or glass rod until it turns white.

Add part of Phase B

Using a pipette, drop the oil from Phase B to Phase A. The quantity should be very little initially, preferably in drops each time. This goes on until 1/3 of the oil phase has been added. Use the whisk to blend the oil into Sucragel® XL each time.

Blend in all Phase B

Once 1/3 of the oil phase has been added in, the quantity of the oil can be increased on each addition until all of Phase B has been mixed well with Phase A. It should be glossy and smooth when completely blended in.

Phase C

Add in Phase C. Mix well.
Formulation Tips
The oil phase can be substituted with any type of carrier oils or butters. However, some carrier oils may not yield transparent gels. Adding butters to the formula will result in an opaque gel and the opacity will depend on the percentage of butter added and the type of butter. If using butters, you will need to melt them to liquid states at the lowest temperature possible so you can include them in the oil phase during blending. They will not revert to solid state in the oleogel after formulation.
Sucragel® AOF or Sucragel® CF can be used instead of Sucragel® XL. It is recommended to pair these with Sucrablend to improve temperature stability.
Sucragel XL can be increased to 25% for slightly lower viscosity. Reducing the percentage results in high viscosity. This is contrary to how you might expect an emulsifier to perform.
A higher percentage of mixed tocopherol can be used. It is thicker in texture and needs to blend well with the rest of the oils before combining the oil phase with the Sucragel® XL.
There are other biodegradable beads available. This formula uses a 150 micron size. It is recommended to keep within 150 – 200 microns. Higher sizes may be too harsh for the skin and may cause micro tears to the skin surface.
Suggested suppliers
Alchemy Ingredients – manufacturer of the Sucragel® range; see distributors in your region.
Alexmo-Cosmetics (EU) – Sucro AOF.
Formulator Sample Shop (USA) Supergel AOF.
Elemental (EU continental mainland only): Emulsifier Alfa.
---
Access more training on oleogels
Oleogels are such a rich and fascinating topic that we dedicated an entire training to them in our members-only community, The Lab at Formula Botanica. If you'd like to access the oleogel mini lab which includes a masterclass with the manufacturer of Sucragel® emulsifiers, as well as our other themed training modules, register here for an alert on when The Lab next opens its doors.
FAQs
What is Sucragel® XL?
Sucragel® XL is a trademarked product in a range of oil gelling and emulsifying agents from the company Alchemy Ingredients. It is a natural ingredient based on sucrose, or sugar chemistry and allows for the creation of oily gels and gel-to-milk, self-emulsifying cosmetics such as cleansers and masks, depending on the viscosity of the product created.
Is Sucragel® natural?
The manufacturer of Sucragel® range of oil gelling and emulsifying agents states they are natural and the INCI for the range confirms that. The definition of natural depends of course on your own interpretation of the term and some ingredients in the range may be considered 'nature-derived'. The Sucragel® range does not contain ingredients that are synthetic chemicals or petrochemical-derived.
How do you make oleogels?
To formulate an oleogel, you need an oil-gelling and emulsifying agent to enable the oil to thicken to the desired viscosity for cosmetic products like gel-to-milk cleansers and oleogel masks. Generally, these are cold-process, simple formulations in which the larger, carrier oil portion of the formulation is blended into the oil-gelling ingredient which may need to be blended alone as a first step. While straightforward to formulate, oleogels can take time and patience to blend especially if making the oleogel with a hand blender or whisk. For larger batches, it is better to use an electric overhead stirrer.
What is oleogel in skincare?
An oleogel is a popular form of cosmetic that allows for oily gel products which become self-emulsifying when in contact with water. Oleogels are found as cleansers, body and facial scrubs and masks and come in thick, viscous formulations to scoop out of a tub or squeeze from a tube, as well as thinner products dispensed by pump. They are formed using special oil-gelling and emulsifying ingredients, often based on innovative sucrose chemistry. They are consumer and formulator favourites as they can create a wide range of cosmetic types as well as products with a pleasant sensory feel and that are easy to use.
Where can I learn to formulate natural skincare and haircare?
Join us at Formula Botanica, where tens of thousands of students and followers take our free and paid online courses to learn how to formulate organic skincare and haircare for themselves or to sell and also how to set up a beauty brand and business.
FREE FOUNDATION COURSE
How to become an
Organic Skincare Formulator
By providing your details, you agree to receive additional educational & marketing emails from Formula Botanica, which further introduce our curriculum. Your data is never shared or sold. Read our
Privacy Policy
.
FREE TRAINING
How to become an
Organic Skincare Entrepreneur
Join over 100,000 other Formulators
By providing your details, you agree to receive additional educational & marketing emails from Formula Botanica, which further introduce our curriculum. Your data is never shared or sold. Read our
Privacy Policy
.
FREE TRAINING
How to become an
Organic Skincare Entrepreneur
Join over 100,000 other Formulators
By providing your details, you agree to receive additional educational & marketing emails from Formula Botanica, which further introduce our curriculum. Your data is never shared or sold. Read our
Privacy Policy
.
Leave us a comment
comments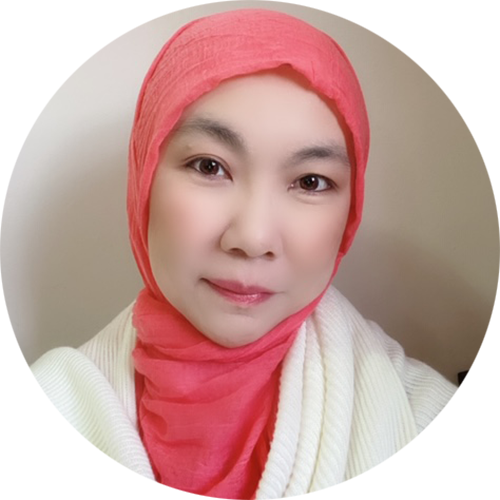 Eliza is a Formulator as well as a Grading Tutor at Formula Botanica, where she helps our students to become better organic cosmetic formulators. Read more about the Formula Botanica Team.