Hard on the heels of K-beauty and J-beauty comes Nordic beauty as the next regional trend in the industry spotlight.
You probably think of Scandinavia as home to the art of 'hygge' or living well in cosy, convivial Nordic homes. You may envy the pared-down, cool Scandinavian design the region is renowned for. But have you come across Nordic beauty as a trend recognised across the world? If not, be prepared for a beauty phenomenon that is likely to be here to stay given our yearning for healthier living in these pandemic times.
It would do the Scandinavian countries a disservice to talk of Nordic beauty as a trend as its roots lie deep in the consciousness of their cultures. Denmark, Finland, Iceland, Norway and Sweden have more than geography and wild, beautiful landscapes in common. These are all countries where enjoying the health benefits of the great outdoors, whatever the weather or season, comes naturally. Learning about and appreciating nature in these arctic border lands of endless forest, glacial lakes and clean seas is an inherent part of nurturing and educating a child to adulthood in Nordic countries.
The Norwegian word 'friluftsliv' is a vision of nature as our greatest resource for healthy living. It is no coincidence then that most Nordic beauty brands find inspiration for their business missions and their unique ingredients in Scandinavia's natural landscape.
In this post, we list some of the region's fascinating cosmetic ingredients and talk also to some Formula Botanica students and graduates who are passionate about using them in their products. To give a wider perspective on the region's innovative beauty industry and how its influence is spreading globally, we speak to Satu Mäkinen, the Finnish founder of the Nordic Natural Beauty Awards, the first edition of which is taking place as we go to press.
What is Nordic Beauty?
We asked our Nordic beauty advocates what makes the region's skincare ingredients and brands special.
Satu Mäkinen, founder of the Nordic Natural Beauty Awards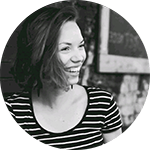 I grew up in central Finland, surrounded by countless lakes and wild forests. Travelling around the world, I often found myself missing one essential part of the North and that defines its beauty both of landscape and self – the calming and empowering nature.
The Nordic and Arctic nature is known to be full of powerful remedies due to the extreme weather year round. For long, these ingredients have been the secret of the natural beauties of the North, but as the natural beauty trend is rising worldwide, I wanted to find a way to curate the best of Nordic beauty products and bring them finally within everyone's reach.
What Are The First Nordic Beauty Awards?
Green issues have really been in the air for the past few years or so all around the world, thanks to high profile movements such as 'school strikes' started by Greta Thunberg, who is from Sweden. Green and natural cosmetics have been capturing consumers' attention for quite a while in the region, but it is just now at the point of turning mainstream in my opinion, so I felt it was the perfect timing to launch the Nordic Natural Beauty Awards.
Our aim is simply to bring more visibility to Nordic, and especially honest, fully-natural brands, and show that they really are amazing alternatives to any traditional product. For us, natural is the real luxury, and that's what we want to message through the awards as well. As consumers, we also need to reevaluate what matters to us. What is the real luxury to us? What are we ready to pay for a fully natural serum, for instance?
What Defines Nordic Beauty Brands?
Within the awards' brands, I see such drive and sense of purpose to revolutionise the beauty industry. What is very Nordic and common to all our entrant brands is their striving for quality infuenced by a desire to be honest and guided by nature. When it comes to defining some common trends among Nordic beauty brands, I would point to five clear aspects of the cosmetics' business they stand out for:
Zero waste is something that I see many Nordic brands tackling head on with a commitment to biodegradable and recyclable packaging.
Optimising their products for performance, greater sustainability and environmental reasons. Instead of liquids, solid cosmetic bars and cakes have become common and several of the entrants are pioneering them for use in all types of cosmetic products.
Strong messages about inclusivity are now a core part of many Nordic brands. We're seeing brands aligning themselves strongly with messages of anti-bullying, the defence of everyone's right to feel beautiful, and better welfare for women, as well as actively engaging themselves by, for example, working directly with women's cooperatives around the world.
Local and self-grown ingredients are also strongly represented in Nordic beauty brands. Some grow their own crops such as hemp or herbs and others will use only a few, and local, ingredients.
Research and innovation are other drivers of Nordic brands. We have companies with their own R&D and also smaller brands will work hard to create products that are totally new concepts for the market.
Describe Some Special Nordic Natural Ingredients
The beauty of our traditional berries aside, the ingredients that I would single out as really special to the Nordic region and which are being explored and exploited now for their skincare and other benefits are spruce resin, seaweed and the range of wild herbs the region offers.
Spruce resin, a sticky liquid collected from the Nordic spruce trees, is one of nature's little gems and it has been used for healing purposes for centuries. Spruce resin has antimicrobial, wound healing and skin regeneration enhancing effects.
Icelandic seaweed is a pure and underutilised marine source containing diverse compounds that benefit our skin and inner wellness. The research of Taramar has shown for instance that the bioactives from the seaweed promote anti-inflammation and anti-oxidation responses at intra cellular levels.
Due to the short Icelandic summers, the wild herbs must absorb vast amounts of energy and nutrients in a short period of time so they can survive the harsh, dark winter. That's why these powerful herbs, found in Iceland's vast landscapes, are renowned for being strong and effective.
Find out more about The Nordic Natural Beauty Awards.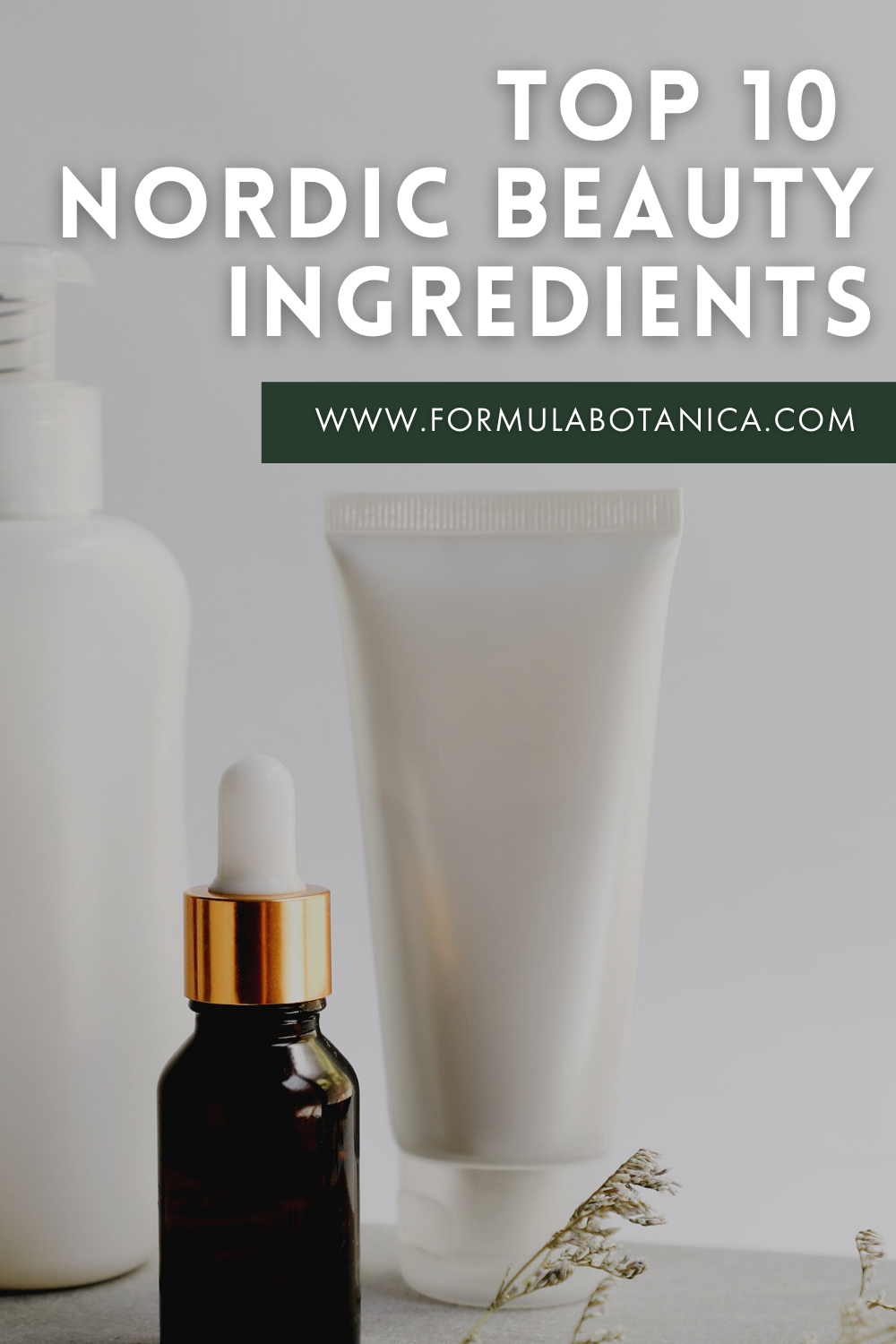 Kristina Dunn, Formula Botanica Graduate, Founder: Rue Botanics, Oslo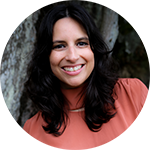 The minimal lifestyle of Scandinavia is a wonder to the world's 'more, more, more' consumer behaviour. There is something romantic about living a 'less-is-more' simplified society. Scandinavia has a strong connection to nature and this is reflected in the skincare we create. We have an abundance of natural ingredients from our lush forests and sea. The extraction and development of these ingredients for cosmetics has only just begun.
We use wild-harvested seaweed and sea algae in our products. Also, antioxidant and vitamin-rich berries that grow above the Arctic Circle. There is an inexplicable magic in the land of the midnight sun and the ingredients coming from this region definitely do magic on the skin.
At Rue Botanics, our Hydrate Elixir, for example, contains wild-harvested Icelandic sea kale, Norwegian spring water and Swedish plant stem cells that are grown in a bio-greenhouse. We love pushing the boundaries of our formulas by using innovated ingredients. Each product is handcrafted in Oslo, Norway and contains locally-harvested ingredients.
We also strive to be a sustainable skincare brand, reflecting our Scandinavian values, by sourcing over 90% of our ingredients and packaging from Europe. Our packaging was designed in a minimal Nordic aesthetic. In everything we create, we embrace the 'less is more' motto of our society.
Find Kristina at Rue Botanics.
Ummi Fulani, Formula Botanica Student, Oslo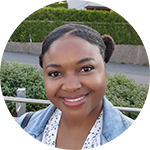 I'd define Nordic beauty as natural and minimalist with a common focus on elements of wellbeing; 'velvære' in Norwegian or 'Hygge' in Danish. I would stress its desire to be sustainable, ethical, environmentally conscious.
My brand in the making is inspired by both my Ghanian grandmother and my home country Norway. My Grandmother used shea butter to keep her skin moisturised during the Harmattan months in Ghana which are characterised by dry, hot, dusty winds. Using her age-old knowledge and combining that with my experiences growing up in Norway, I am formulating to resolve dry skin and hair issues during Norway's long wintry months.
I associate wild berries with Nordic beauty. Cloudberry, lingonberry, wild strawberry and blueberries are all high in awesome vitamins. I plan to use lingonberry in my formulations to create a true fusion of Nordic landscape; you could say 'Hygge' combined with ancestral knowledge.
Find Ummi @sheacompassion
Robin Wayman, Formula Botanica Student and founder, Sunlux Skincare, USA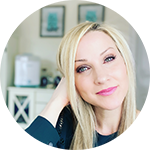 I find that the brands that come from the Nordic region really understand the power of their rare ingredients. They also seem to have a beautiful connection to their land and desire for sustainability.
After many hours of research, I found a company called Fingredient, in Finland, which sells a handful of luxurious Nordic ingredients such as cloudberry seed (powder), bearberry leaf extract and meadowsweet extract to name a few. I strongly believe that if you can source your ingredients from where they grow and thrive the best in the world, the quality of your products will stand out.
I focus on Nordic berry ingredients. My star ingredient is cloudberry seed oil. I will take it in any form I can get: powder, oil or extract. The berry has a very high vitamin C content and is rich in essential fatty acids, antioxidants and phytosterols. But this oil's best kept secret is its ability to soften the skin unlike no other in my opinion. I use cloudberry seed oil in my emulsions and find it works best between 3-5%.
Find Robin at Sunlux Skincare.
Our Top 10 Nordic Beauty Ingredients

INCI: Rubus Chamaemorus seed oil
Characteristics: Nutty-seedy scent
Nordic beauty credentials: cloudberries are common across the Nordic region and the arctic as well as Alaska and Canada. They are said to be botanical vestiges of the ice age and can withstand temperature as low -40°C.
Cloudberries are related to the raspberry and are a golden amber colour when ripe. Its main function in skincare is as an emollient and for good reason. Cloudberries are high in vitamin C which helps skin radiance and also in Omega-3 and Omega-6 essential fatty acids which give it its super moisturising abilities. Last but not least, cloudberry seed oil is also a good source of vitamin E which acts as an antioxidant to help neutralise the oxidative stress on the skin caused by free radicals. The only downside to cloudberry oil is its seedy-nutty scent but this can be masked in careful formulation. If you eat cloudberries though, they have an apple flavour and are called colloquially in the Nordic region baked apple berry.

INCI: Hippophaë rhamnoides seed oil
Characteristics: deep orange-red colour with a medium earthy scent
Nordic beauty credentials: sea buckthorn's preferred habitat are the coasts of Finland particularly the Gulf of Bothnia between Finland and Sweden and south to the Åland Islands where is grows on shingle shores.
This spiky shrub's berries are a powerhouse of nutritious vitamins and antioxidants of great benefit to natural skincare formulations. Its deep colour is thanks to its high concentration of beta-carotene which is pre-cursor form of vitamin A (retinol). This vitamin helps stimulate new skin cell growth and the production of collagen. This is why sea buckthorn is a superb seed oil to use in formulations aimed at regenerating skin after scarring or mild burns. Sea buckthorn oil also mitigates the effects of itchy and irritated skin. In its cold-pressed unrefined form, it has a distinct earthy aroma so is best used in combination with other botanical oils.

INCI: Betula alba
Characteristics: when fresh, birch sap is clear, slightly opalescent, odourless and mildly sweet.
Nordic beauty credentials: birch sap or water has been used internally as a traditional tonic in Nordic, Baltic, Russian and north Asian regions (Japan, South Korea, China…). It has been used in wines, ales and liquors in northern Europe for centuries. Its harvesting as sap for use in cosmetics is a relatively recent occurrence.
Birch sap or water is harvested just as the trees' sap is rising at the turn of winter to spring by cutting a nick in the bark; similar to how maple syrup is harvested. The birch tree has one of the most efficient, active sap systems feeding the tree nutrients and assisting its transpiration. Some companies producing birch sap define its quality according to the year of harvest and specific climatic conditions, rather as we classify wine harvests.
Birch sap or water has been trending as a more skin-beneficial alternative to using water in various cosmetics such as toners, serums and emulsions. After all, why use water when you can use a pure, natural liquid with added benefits for skin? Birch sap contains naturally occurring antioxidants, polyphenols, electrolytes, trace minerals, fructose, glucose, sucrose and vitamin C. These fruit acids have an important role in skincare helping reduce the effects of oxidative stress. In vitro studies have shown it capable of stimulating keratinocytes which would have an effect on epidermal ageing.

INCI: Inonotus obliquus
Characteristics: the fungus resembles a chunk of burnt charcoal. It is found in processed and dried in a powder form for cosmetics.
Nordic Beauty Credentials: the name chaga derives from a Russian dialect word for mushroom originating from an indigenous culture west of the Ural mountain. Chaga has long been used in folkloristic medicine as a cure-all and as a tonic tea.
Chaga mushroom powder is another ancient remedy ingredient that is being revisited for modern cosmetics thanks to its richness in vitamins, minerals and antioxidants. Chaga funghi are parasites that attack birch trees, usually starting off invading and infecting a wound in the tree. They are dark brown to black and gnarled and it is this colour that hints at chaga's large concentrations of melanin; a pigment which in humans darken the skin as protection from the sun's UVB radiation. The chaga's own natural responses to extremes of climate give rise to its high concentration of antioxidants and ability to scavenge free radicals. Studies also examined the chaga's effects on both the increase and decrease of melanin in skin.

INCI: Juniperus communis fruit oil
Characteristics: woody, camphorous, terpentine-like, sweet and balsamic odour. Brown or dark green liquid
Nordic Beauty Credentials: Juniper is a member of the pine family and can be a hardy shrub or tall tree depending on where it grows. It is native to northern Europe but its uses in folklore, medicine, religion and cleansing stretch as far as the Mediterranean and Middle East. Juniper is a major ingredient in gin, and in parts of Scandinavia it has a traditional use in beer such as Finnish Sahti.
Juniper is a familiar essential oil and can be distilled from both the berries and the twigs. It varies from a light yellow to a deep, grassy green according to whether it is the essential oil or CO2 extraction or the less viscous absolute. Juniper is valued in skincare for its antioxidants and detoxifying properties and has a long history in traditional and indigenous medicine as an immunity booster and as an anxiety remedy. In cosmetics today, juniper is valued for its cleansing, tonifying and purifying properties and for its invigorating aroma.

INCI: vaccinium vitis-idaea fruit oil
Characteristics: the pressed seed oil has a light, mildly earthy aroma which is not noticeable in a most finished cosmetics. Do note that lingonberry fragrance oils (synthetic or part aromachemical) can be spicy, or fruit scented. These are generally not natural products and are designed for pot pourri or room scents.
Nordic Beauty Credentials: the name lingonberry derives from Norse lyngr, heather, which hints at its growing region in arctic tundra and boreal forests. It grows as a low, evergreen shrub. The sour, tart berry, rather like a cranberry, has a traditional use in jams, sauces, drinks and liquors throughout Northern Europe and Scandinavia.
In common with other artic and Scandinavian berries, the lingonberry is a superfruit as it is a rich source of antioxidants, vitamin C, vitamin A (as beta carotene), B family vitamins as well as traces of minerals including potassium, calcium, magnesium, and phosphorus. Its colour is indicative of its very high level of type-A procyanidins which act a powerful antioxidants. This means the lingonberry is a useful addition to cosmetic products formulated to scavenge free radicals and reduce visible signs of ageing. It also aids in the skin's restorative processes by strengthening collagen and elasticity. All in all, a great Nordic beauty ingredient for skin protection and conditioning.

INCI: Sorbus aucuparia fruit oil
Characteristics: small, orange-red, inedible (if raw) berries of a medium height tree known commonly as mountain ash.
Nordic Beauty Credentials: Although the tree grows across the northern hemisphere except for the far south, it has been used more extensively in Scandinavia. Its astringent bark was used in animal feed and the tanning industry, and its berries cooked to create medicinal concoctions to alleviate sore throats.
The rowanberry is a rich source of flavanoids (a form of antioxidant) and in particular quercetin, which is also found in abundance in oak trees (querce is Italian for oak). As we've seen antioxidants are the key constituent of many of our Nordic beauty ingredients. Rowanberries also contain sorbic acid, an acid that takes its name from the Latin name of the genus Sorbus – or the rowan tree (see the INCI above). Sorbic acid is a natural, antimicrobial preservative. The berries' fruit acids, particularly vitamin C, act as a skin brightener, light exfoliant and astringent minimising pore appearance. The phenolics in wild rowanberries have been shown to be significantly effective at inhibiting oxidation of lipids (the skin's natural fats that provide epidermal protection) both in liposomes and in emulsions.

INCI: Laminaria saccharina extracts
Characteristics: sea kelp or sea belt seaweeds are part of the Laminariaceae family. They can grow in a single strip to around 5 metres and attach themselves underwater to intertidal zone rocks. Powdered and liquid extracts are used in cosmetics.
Nordic Beauty Credentials: the Vikings used to burn seaweed to remove its salts and seaweed has had various culinary uses in Nordic cuisines for millennia. Seaweeds and algae are increasingly the focus of scientific research for the culinary, dietary, industrial and cosmetics' industries and viewed as a potentially sustainable resource.
The cosmetics' industry has for some time looked at the bio-active compounds present in Laminaria seaweeds. Our friends antioxidants are in abundance in Laminaria along with polyphenols; which again, are excellent in free-radical scavenging. Other bio-actives in seaweeds are polysaccharides like laminarins, alginates and fucoidans which have been studied for their antioxidant, antimicrobial, and anti-inflammatory properties among other aspects. Polysaccharides have wide uses in cosmetic as hair conditioners, moisturisers, emulsifiers, wound-healing and thickening agents. Seaweed extracts are also being researched for their ability to inhibit tyrosinase activity. Tyrosinase is an enzyme that stimulates the synthesis of melanin. Seaweed extracts are available that act on hyperpigmentation and in the reduction of oxidative stress. The list of potential seaweed extracts and their uses in cosmetic formulation are vast and we suggest further reading and research. Seaweed certainly is still a largely untapped resource for beneficial skincare ingredients.

INCI: Fragaria vesca extracts
Characteristics: diminutive compared to cultivated strawberries, the wild fruit is far sweeter. Its extracts come in various forms such as freeze-dried, dried powders and seed oil.
Nordic Beauty Credentials: the wild fragrant strawberry is another of the traditional wild-harvested super berries which found use in typical Nordic cuisines and beauty.
As with the other berries above, wild strawberries have the familiar complement of active ingredients of interest to the natural formulator. Antioxidants, vitamin C, anthocyanins, fruit acids, tannins along with alpha-hydroxy acid, salicylic acid and ellagic acid can all play a role in skin protection, radiance, cleansing, exfoliating and in reducing hyper-pigmentation and dark spots. Strawberry seed oil is an amazing source of antioxidants and essential fatty acids (EFAs that the body itself can't produce but needs for overall health). It is particularly rich in gamma tocopherol (vitamin E) and Omega-3 EFAs, linoleic, alpha-linolenic and oleic fatty acids which gives strawberry seed oil excellent moisturising properties.

INCI: Pinus Sylvestris oil and bark extracts
Characteristics: pine trees are long-lived, evergreen trees growing up to 80m and common across the world with different genus in different regions. The oil has a camphorous, medicinal and turpentine aroma and is light, yellow-brown and of medium viscosity. Pine bark extracts have been used as health supplements and are now being researched and developed as active ingredients for cosmetics.
Nordic Beauty Credentials: the pine is the tree most associated with Nordic landscapes. It is used extensively in building, and typifies Nordic interiors and their sense of hygge.
Pine oil is typical in household cleaners for its antiseptic properties. In skincare, pine oil is used in small amounts for its purifying qualities, as a toner and to rebalance oilier skins through the reduction of excess sebum. It acts as a stimulant in hair products revitalising the scalp. Overall in skincare, pine oil has a regenerative effect contributing to skin renewal and giving the effect of radiance. Pink bark has been the focus of research (2015) as a bio-active cosmetic and cosmeceutical ingredient. There is preliminary evidence to suggest it could contribute to reducing skin hyperpigmentation and improve skin hydration. This adds to earlier research on pine bark extract's potential to stimulate hyaluronic acid and new collagen production in skin.
---
FAQs
What is Nordic beauty?
Nordic beauty is a cosmetics' trend that takes inspiration from the natural, indigenous ingredients found in Scandinavian countries. It is defined also by Nordic cultures' well-known affinity to healthy living, nature and minimalist, thoughtful design. Nordic skincare is about natural ingredients and offering consumers the Scandinavian ideal of a fresh-faced, clean and healthy glow.
What natural ingredients define Scandinavian skincare?
Natural Nordic skincare ingredients draw on the bounty of the region's wilderness landscapes of glacial lakes, endless forest and clean seas. Typical Nordic skincare ingredients are botanical oils and extracts from arctic tundra and coastal berries such as cloudberries, wild strawberries, lingonberries and sea buckthorn. Other popular Nordic cosmetic ingredients are sourced from trees and shrubs such as the rowan or mountain ash, juniper, birch and pine. Nordic seaweed and algae extracts provide mineral and antioxidant cosmetic ingredients.
Is Nordic beauty well known worldwide?
Yes, beauty trends from Scandinavia are being taken up by the world and more and more consumers are aware now of the benefits of natural Nordic skincare ingredients and their power to promote great skin. Initiatives such as the Nordic Natural Beauty Awards (first edition 2020) are promoting the region's brands, innovative botanical ingredients and its focus on sustainability to a wider audience.
How can I learn to formulate skincare using Nordic ingredients?
Formula Botanica teaches award-winning online courses that guide you through the steps you need to become a formulator. You will fall in love with Nordic beauty ingredients along the way and learn how they can create a unique proposition for your skincare and haircare formulations.
FREE FOUNDATION COURSE
How to become an
Organic Skincare Formulator
By providing your details, you agree to receive additional educational & marketing emails from Formula Botanica, which further introduce our curriculum. Your data is never shared or sold. Read our
Privacy Policy
.
FREE TRAINING
How to become an
Organic Skincare Entrepreneur
Join over 100,000 other Formulators
By providing your details, you agree to receive additional educational & marketing emails from Formula Botanica, which further introduce our curriculum. Your data is never shared or sold. Read our
Privacy Policy
.
FREE TRAINING
How to become an
Organic Skincare Entrepreneur
Join over 100,000 other Formulators
By providing your details, you agree to receive additional educational & marketing emails from Formula Botanica, which further introduce our curriculum. Your data is never shared or sold. Read our
Privacy Policy
.
Leave us a comment
comments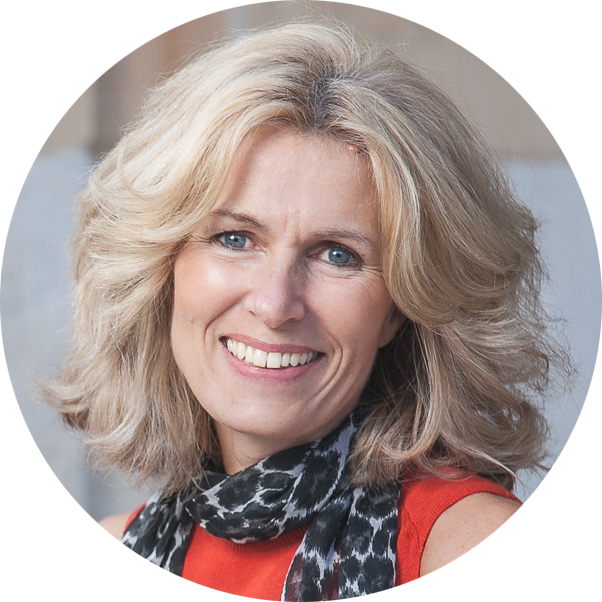 Liz is Formula Botanica's Content Coordinator and joined our team in August 2020. Liz worked as a professional blogger, journalist and site developer for many years and was also part of the Formula Botanica student community. Read more about the Formula Botanica Team.