Natural African skincare ingredients are taking the beauty market by storm these days. Baobab, moringa, marula and argan oils are well known outside Africa, as is shea butter – a mainstay of anhydrous balms and body butters – as well as rhassoul clay which is common in spa products. You have probably come across beauty brands that formulate their entire range focusing on a single natural African skincare ingredient. Argan oil is a favourite in haircare products, for example.
As demand for natural cosmetic ingredients has grown not just from the indie but also mainstream beauty industry, botanical-rich Africa has come under the spotlight. Highlighting African-sourced ingredients may be a shorthand way of suggesting how authentic, natural and pure a cosmetic brand's formulations are and hints at the time-honoured, African skincare secrets those ingredients impart.
A first and important point to make is that the beauty industry today within Africa has known the secrets of the continent's indigenous, natural ingredients since time immemorial. Far less talked about than the ingredients are the continent's growing community of beauty entrepreneurs and the start-up African skincare brands who are the experts on their indigenous plants' skincare benefits.
Within the Formula Botanica community, we have a host of graduates in Africa and the African diaspora who have launched their brands drawing on the amazing bounty of natural African skincare ingredients. You can discover some of their backstories and brands in these posts:
Celebrating organic skincare entrepreneurs in Africa
and see also our podcasts with African heritage brand founders:
Growing a natural African heritage beauty brand (with Daughter of the Soil founders)
The mindset of a skincare entrepreneur: interview with UK-based South African Zeze Oriaikhi-Sao, founder of Malée Natural Science
Our list below is a small selection of the rich range of African-origin natural cosmetics' ingredients. Some will be familiar favourites while others are less known outside their country of origin. We encourage our natural formulating community across Africa to share your love of specific ingredients from your countries and how you like to use them.
We've listed some suggested suppliers of African natural ingredients at the end of this post. We are seeing an increase in retailers specialising in African butters, oils and active ingredients. We're keen also to find out more and help spread the word about the incredible pioneering and entrepreneurial natural formulators working within Africa as well understand the work of the women's cooperatives producing the beautiful butters and oils.
10 African Ingredients for the Natural Formulator
Use the links to shortcut to the ingredient write-ups.
Rhassoul clay
Shea butter
Argan oil
Baobab oil
Marula oil
Buchu plant extracts
Resurrection plant extracts
Mongongo oil
Mafura butter
Honeybush plant extracts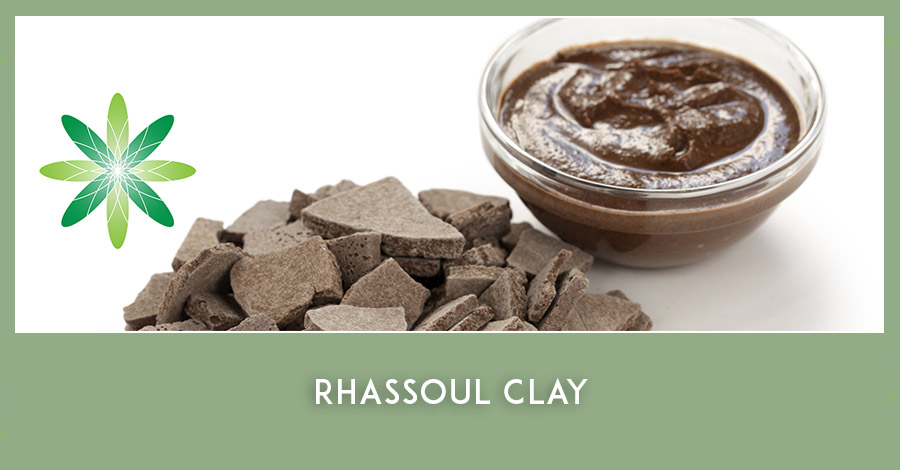 INCI: Moroccan Lava Clay / Moroccan Stevensite
Characteristics: a light pink to deeper red colour, Rhassoul clay is a pure, natural mineral product in dry powdered form. It has a Stevensite crystalline structure and its main component is Magnesium silicate.
African Ingredient Credentials: Rhassoul clay is sourced only from beneath the Atlas Mountains in Morocco and has been used for its skincare and wellness benefits since ancient times.
Rhassoul Clay Benefits: Rhassoul is rich in minerals and nutrients that were once sea water deposits. It is an excellent, gentle, well tolerated exfoliant that is used in body and face masks and spa treatments for skincare benefits that are both topical and therapeutic.
---
We start our tour of African ingredients with clay sourced from the North of the continent, Morocco. Rhassoul – also called Ghassoul, red or Moroccan clay – is rich in minerals and nutrients. It was formed from sea mineral deposits millions of years ago and has long been a favourite of spa treatments both professional and at home. Rhassoul when mixed and applied in masks and scrubs has an exceptionally gentle, softening effect on the skin and scalp. Mixed with water or a hydrosol of choice, Rhassoul gently exfoliates the skin absorbing excess sebum to leave the skin appearance toned and more radiant. Don't leave masks on to dry hard though as this can stretch the skin.
Clays are best offered as a dry product for customers to mix with water or hydrosols on demand as they are notoriously hard to preserve without using a very efficacious, strong natural preservative system. Clays must be kept away from moisture and humidity in an air-tight container to avoid microbial contamination.
INCI: Butyrospermum parkii
Characteristics: From white and creamy white to mild yellow and deep gold in colour depending on origin, production methods and whether it is refined or not. The unrefined butter has a mild nutty to deep, earthy, sometimes pungent scent while refined , it has virtually no scent.
African beauty credentials: Known also as Karité Butter as it comes from the nuts of the Karité tree which grows in the Sehel region stretching from East to West Africa. Top producing countries are Nigeria, Mali, Burkina Faso, Ghana, Côte d'Ivoire, Benin and Togo. Shea butter is a rich emollient that has been in use in Africa for centuries to protect the skin and to alleviate the effects of strains and aches.
---
Shea butter is a very familiar natural skincare ingredient but it can be tricky to work with and also comes in a bewildering array of grades. Shea butter has among the highest percentage of unsaponifiable compounds (vitamins, phytosterols, minerals and so on) of all vegetable oils and butters. These give it its rich emollient properties. We cover Shea butter on both our Diploma in Organic Skincare Formulation and our Advanced Diploma in Organic Cosmetic Science as there is a lot to know about handling it to avoid its graininess in balms and other anhydrous formulations.
Shea butter is harvested in a traditional way, and has been called 'women's gold' for two reasons: African women have known of its emollient properties for centuries; and it is still mainly women who produce it. The UN estimates Shea butter production directly and indirectly employs some 3 million women across Africa who work mostly in organised cooperatives. Shea production is carried out to traditional methods with women working long, hard hours harvesting and crushing the nuts to extract the precious butter, which is boiled, cleaned and packaged for local and export markets.
It is important to find out about the supply chain of any Shea butter you buy. Ethical suppliers will be sourcing Shea from cooperatives and wholesalers who pay a Fair Trade living wage. Also, decide which quality you prefer working with. Unrefined Shea varies from a pleasant nutty scent to quite pungent; an acrid strong scent may indicate poor quality processing or roasting during processing or that the butter is rancid.
Africa has a lot to teach and offer the natural formulator. Start by exploring the @FormulaBotanica top 10 incredible, active natural African skincare ingredients. #africa #naturalformulator #africanskincare
Click To Tweet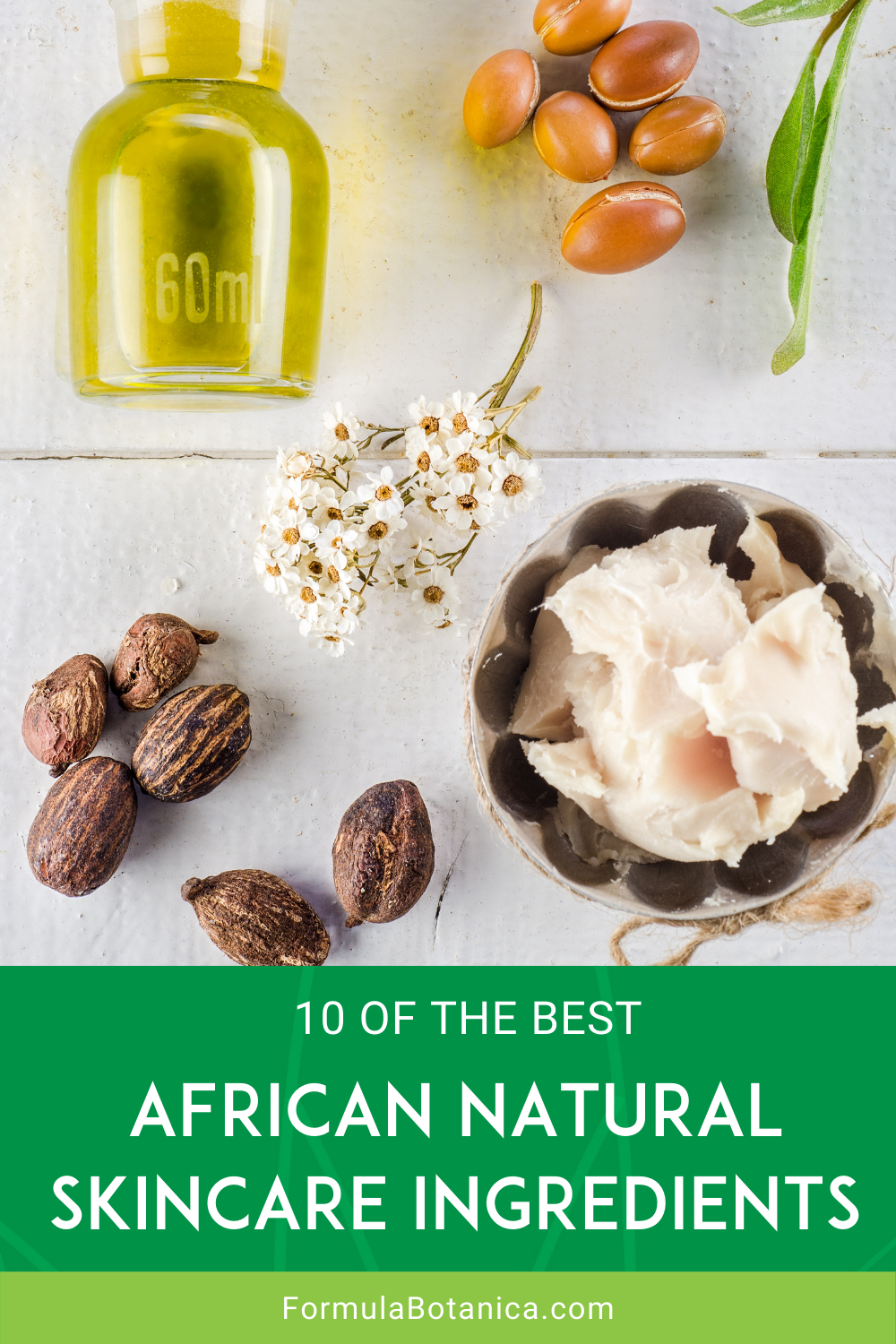 INCI: Argania spinosa
Characteristics: golden yellow colour with a mild nutty scent. If it's too pale, it might have been diluted with other, cheaper vegetable oils. Scent and its strength depends on how it is processed or if it is filtered or refined.
African Ingredient Credentials: Native to Morocco, the small, spiny Argan tree fruit was used by the country's indigenous Berbers. It has centuries of use in Morocco in both cooking and for cosmetics.
---
Argan is a relative of the Karite' (Shea) tree, and its nut harvesting and oil bear many similarities to Shea production. Women's cooperatives are also the prime harvesters of Argan nuts and produce the oil using age-old methods. It is a costly oil not only on account of the manual labour involved but also because it takes around 3kg of the kernals to produce 1kg of oil. As with Karite' suppliers, we recommend doing your homework to ensure you source argan from ethical, sustainable producers. Ask your supplier, if in doubt.
The oil is exceptionally light, non greasy and yet emollient with a nice skin feel and absorption rate. It has a unique combination of fatty acids (high monounsaturated oleic acid and polyunsaturated linoleic acid) which give it excellent skin nourishing and emollient abilities. It is also rich in vitamin E, squalane, carotenes and antioxidants. This makes argan a useful oil in anti-ageing formulations and as a well tolerated oil it is ideal in products aimed at sensitive skin. Argan is very popular in hair preparations and cuticle oils and for massage.
INCI: Andansonia digitata
Characteristics: Golden yellow with a light nutty scent which can have mild floral undertones. The flower of the tree though has a pungent, indolic scent which attracts pollinators. The Baobab is an iconic African tree and associated with the continent's dramatic landscapes.
African Ingredient Credentials: The Baobab grows across Africa though is native to other regions (Australia, Madagascar, Arabian peninsula) and is known as 'the tree of life' as it can live for thousands of years.
---
With its unusual crown, which looks like roots, the Baobab tree is also called the upside-down tree and is the largest succulent botanical. Its oil has an interesting, balanced combination of fatty acids with an almost even ratio (around 32%) of oleic and linoleic acids. Its palmitic acid gives it a long shelf life of over two years, if stored properly, and means it can solidify at lower room temperatures. Baobab oil is another Africa oil that is easily absorbed and highly versatile in formulations. Its Omega 3,6, and 9 fatty acids, range of vitamins and powerful antioxidant properties (it has around twice the amount found in pomegranates or goji berries), make it of particularly beneficial in skincare aimed at mature and/or sensitive skin. Baobab is in valuable in working on the appearance of fine lines, wrinkles, scarring and hyperpigmentation. It may be a more expensive oil, but it imparts an incredible number of benefits to your cosmetic formulations.
INCI: Sclerocarya birrea
Characteristics: light yellow with a mild fruity-floral, nutty scent. The oil can be extracted from the nuts, seeds and fruit of the Marula tree.
African Ingredient Credentials: From the sub-Saharan tree known as the King of African trees, Marula oil – 'miracle oil' – is highly prized in Africa. Although a less widely known one, has been used for centuries in Africa for it emollient skincare benefits. In folklore, the tree's bounties were said to foster happy marriages and longevity. Its fruit are a distinctive lemon yellow and grow up to golf-ball size.
---
Marula oil is a premium and somewhat newer oil on the market outside Africa and is valued for its exceptional antioxidant properties and for its high (70% on average) oleic acid profile. Along with a range of vitamins, Marula has a lesser known antioxidant in the form of the phytochemical epicatechin. This, along with Marula's other antioxidant components and its vitamin E, has been found to demonstrate good in-vitro anti-ageing activity. Its fatty acid make up includes palmitic, stearic, oleic, and myristic acids, which have emollient and moisturising benefits. It is a light, well absorbed and tolerated, highly versatile and novel oil in the formulator's store. Marula is equally at home and beneficial in anti-ageing formulations as in skincare for oilier skin types, acne-prone skin and for hair and nails. One wonders if its ability to work on the visible signs of ageing may be the reason for its folkloristic uses! Certainly, its antioxidants give it a long, stable shelf life.
6. Buchu Plant (diosphenol CT)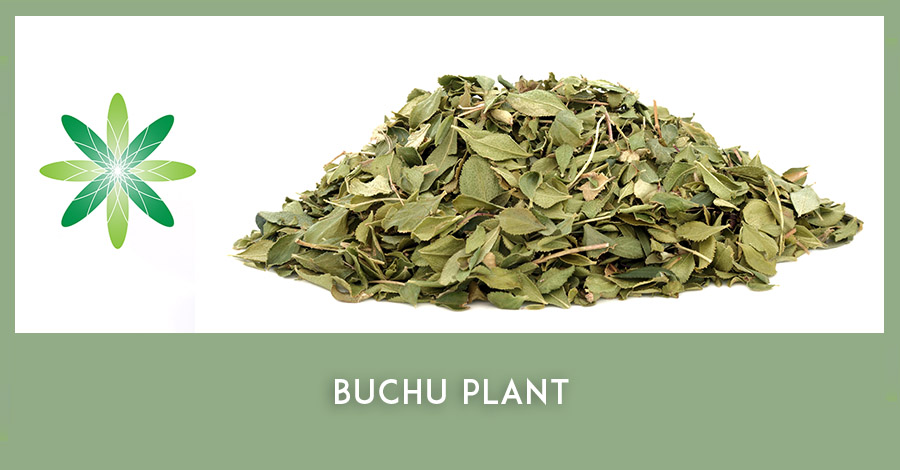 INCI: Agothosma betulina (leaf) extract (also Barosma betulina)
Characteristics: Buchu essential oil has a sharp minty-fruity (blackcurrant type) scent. The powdered leaf extract is a Matcha-green tea colour.
African Ingredient Credentials: The plant is a small, evergreen shrub native to South Africa where its leaf extracts (essential oil and powdered leaf) have been used in traditional medicine. Dutch settlers used it for a brandy tincture.
---
The small, shrubby Buchu plant grows wild on mountain slopes in western South Africa and bears small, white flowers. It is part of the Rutaceae family of which citrus are members. The leaves are steam distilled to produce an essential oil which on account of its sharp scent has been used traditionally as an insect repellent. The oil is known for its antiseptic and anti-inflammatory properties but is not used in aromatherapy and needs to be used carefully according to your supplier's MSDS and COA stated dermal limits. Its high limonene content gives it the distinctive scent. It contains pulegone which is considered heptotoxic (can cause toxicity in the liver) and is to be avoided in pregnancy and while breastfeeding.
By this point, you may be wondering why Buchu essential oil is of any interest to the natural skincare formulator. But used within the recommended limits, it has a useful role to play in mainly rinse-off body care products such as shower gels and liquid soaps. Its antiseptic and anti-inflammatory properties and its sebum-mitigating effect see it used in cleansers, masks, anti-blemish and mattifying formulations. We have seen it in under the bonnet in the INCI lists of both high-street, mainstream and high-end cosmetics brand products such as Fenty, Sephora, Origins, Lush, and The Body Shop. While a more unusual and less common essential oil, it is one to research and think about. The Tisserand 'Essential Oil Safety' (USA Amazon store link) has excellent research and advice on using Bachu oils. You can listen to Robert Tisserand talk about essential oil safety in general on one of our podcast episodes.
INCI: Myrothamnus flabellifolia
Characteristics: Unremarkable in appearance, the African genus of the resurrection plant is a woody small shrub that grows singly or in colonies and dessicates in drought periods only to spring to life very quickly after the first rains.
African Credentials: As the common name suggests, the resurrection plant has great spiritual value in many cultures and has been imbibed with various supposed magical properties over the centuries. One such belief is that the shrub can pass on its reviving abilities to the sick.
---
The Resurrection plant is perhaps the most incredible of all the natural African skincare ingredients we list here. It looks quite boring but its appearance belies a unique botanical makeup that allows the plant to revive from its dried and seemingly dead state during African droughts. Furled up and desiccated, the resurrection plant lives up to its name as within few hours of rainfall, it appears fully back to life. This feat has of course aroused the interest of scientists. The subject of continual research, the resurrection plant has already yielded some significant properties of great interest to cosmetic science.
Almost unknown in veined botanicals, the resurrection plant contains significant amounts of trehalose, a sugar or carbohydrate. Trehalose appears to protect the plants' cell membranes from drought damage helping them to rehydrate in tact. The plant also contains arbutin, which is a melanin inhibitor decreasing tyrosinase activity. Arbutin helps reduce the oxidative – or environmental – stress on the plants' lipids.
Finally, resurrection has a high level of tannins which not only deter animals from eating it, but which appear to prevent fungal growth on the plant during drought. As you can guess, the chemical compounds that help the plant survive its harsh environment have been investigated and harnessed in bioactive skincare ingredients. Preventing oxidative stress, enabling hydration and evening out skin tone (reducing hyperpigmentation spots) are just what formulators are looking to include to help prevent the signs of prematurely ageing skin.
The bio-prospecting and commercialisation of such plants as the resurrection bush, which were for centuries sustainably and informally wild harvested, is the subject of much debate. We hope it will prove a plant that can bring sustainable benefits to local communities.
INCI: Schinziophyton rautanenii
Characteristics: Light yellow with a nutty (hazelnut) scent. The fruit of the mongongo tree are the size of small eggs, wrinkled and deep yellow to light brown.
African Credentials: Mongongo oil from the tree's fruit kernals is another oil used traditionally in Africa to protect the skin. After eating the fruit, local gatherers in the Kalahari desert would extract the kernal oil and rub it on their skin.
---
Mongongo, or Manketti tree oil is a relative newcomer to north American and European skincare but it is another versatile, light, protective and emollient oil to explore. A tree endemic to savannahs and Namibian deserts, it has, as you'd expect from a plant designed to survive harsh conditions, properties that help protect the skin from water loss and protect its barrier function. It has a substantial amount of polyunsaturated fatty acids (around an average of 50%): linoleic, alpha-linolenic and oleic fatty acids along with a range of vitamins including vitamin E. The high percentage of linoleic acid makes monongo especially valuable in formulations to reduce signs of premature ageing and dry and mature skin. As it is light, non greasy yet nourishing, it can be used standalone to moisturise and protect the skin and hair or as a massage oil. In formulations, it is good all rounder.
INCI: Trichilia emetica
Characteristics: Light brown and solid at room temperature. A delicious caramel, nutty scent.
African Credentials: A beautiful, large iconic tree whose fruit and cold pressed oil has a long use in local medicine. Drunk as a tea it induces vomiting, as the 'emetica' in its name suggests. The oil is used in cooking.
---
Mafura butter from the Cape or Natal Mahogany tree is being touted as the environmentally-sound alternative to palm oil even if not as cheap to produce. The tree grows across Africa, in particular in the Zambezi river plain in Zambia and Mozambique. It has large round fruit pods bearing bright orange-red seeds which can be boiled up to release the oil which is skimmed off. The seeds are fat rich and for this reason in the mid 20th century, Mozambique mafura butter was produced and exported to Portugal for soap making. It is very moisturising and therefore ideal for body care products like butters and creams, as well as lip and body balms and also hair conditioning formulations. It is rich in fatty acids, absorbs well into the skin and is said to have antimicrobial and anti-inflammatory properties.
INCI: Cyclopia spp
Characteristics: The Honeybush is an evergreen shrub native to southern Africa (Eastern and Western Capes) and is named after its bright yellow, sweet-fragranced flowers.
African Credentials: First documented by a European botanist visiting the Cape in the early 1700s, honeybush has traditionally been used for medicinal purposes and as a tea.
---
A member of the same species as the more famous Rooibos, the honeybush plant has been typically seen as a tea. However, research has been carried out on honeybush extracts for their potential as a skincare ingredient. In one research study, honeybush extracts were tested in a solid formulation and shown to have antioxidant activity and to improve skin smoothness (anti scaling effect). Another study concluded that use of a fermented honeybush extract in a test group had showed a decrease in trans-epidermal water loss from the skin and had also had an effect on improving skin wrinkles, elasticity, and hydration. Rich in polyphenols, honeybush has also been researched for and shown some success in its potential to provide photoprotection and guard against oxidative-induced skin damage.
While there may be more powerful natural African skincare ingredients in our list to work on the visible signs of premature ageing and photo damage to the skin, one thing is for sure about the honeybush; it a fabulous perfumery ingredient. The whole plant is fragrant giving off a sweet honey scent. In perfumery, the Cyclopia intermedia variety is sought out. The leaves are distilled, or better still subjected to supercritical carbon dioxide extraction which is gentler as not conducted at high temperatures.
Suggested Suppliers: African natural ingredients
Sheabutter Cottage (UK/EU)
Butterwise (EU)
Fair Tale Ghana (EU/Worldwide)
Alaffia (USA)
Three CayG (USA)
Leave us a comment
comments