When we invited six leading green beauty bloggers and Instagrammers to discuss the latest trends and issues in the natural, organic haircare sector, we guessed we were in for some hard-hitting, expert insights, but they outstripped our expectations.
Natural haircare seems so far to have been backstage compared to its counterpart skincare. However, as this lively and fascinating round-up from our blogger panel shows, natural haircare has made strides and is on the verge of something big.
We found out, for example, that time-honoured traditional Indian botanical ingredients that would have been handed down from mothers to daughters are now trending in some new luxury natural haircare products. Another fascinating insight our bloggers mentioned, along with a new term to accompany it, is that haircare is now being 'skinified'. This means that the haircare market is creating products such as exfoliators and sheet masks typically used in skincare regimes.
As we wrap up our focus month on natural haircare, here is a reminder of some other haircare-related posts you might wish to hop over to read:
Top natural haircare trends in 2019.
Podcast: Ethical natural haircare with Akua Wood of Sheabutter Cottage.
How to make an exfoliating pre-shampoo.
Green Beauty Bloggers on Natural Haircare
Do you use natural haircare products and if so, do you find them effective? In particular, what do feel about rinse-out vs leave-on products?
Ailish Lucas – The Glow Getter
I use only natural haircare, specifically Tabitha James Kraan and occasionally I have used John Masters. I love natural haircare that I know has been created by someone with experience in the industry because I know it will perform. I'm totally fine with rinse-out products if I am reassured they won't negatively affect the environment as well. Leave-in products work well in the evening as treating your hair to a mask makes it feel amazing the next morning. I've used oils before as leave-in products, and they work really well too.
Lynda D'Aboh – Wonderlusting
I'm a long time user and lover of natural haircare. Like all products, natural or not that get rinsed down the drain, there's a question mark about their environmental impact. Overall, I tend to use as little as I can get away with.
Zarah Lutchmeah – Seoulfull Star
I'm very much at the beginning of my natural hair care voyage but I have been researching my switch to natural hair care for some time now. I've embraced and fully immersed myself in natural skincare but I have to admit that hair care is proving to be slightly more challenging.
It does make complete sense though; our scalp is just an extension of our face and so it makes total sense to avoid certain synthetic chemicals, foaming agents and silicones in haircare as well and choose instead products containing gentler foaming agents and highly nutritive and nourishing plant oils and butters.
My scalp has always been on the oily side, which I attribute to a lifetime of using foaming shampoos (we are so accustomed to foaming agents as they give the feeling of 'clean' hair) that have been essentially stripping my hair of its natural oils and causing my scalp to produce more sebum, and hence always looking greasy.
It's been a constant cycle of having to wash my hair frequently which leaves my scalp quite irritated and flaky. It's a bit of a learning curve when you switch to natural haircare. There is a transitional period where your scalp needs to adjust and my hair at the moment is somewhat greasy and hard to style, although I am seeing a decrease in flakiness. I'm hoping my hair and scalp will be more balanced soon. I currently use Calia Hydrating shampoo and the conditioner and I'm really enjoying both.
Liz M – @lizthegreenspirit and Smells Like a Green Spirit
I've been using natural haircare for a decade now. I started going green by switching to a natural hair routine following a bad case of hair loss. When conventional products proved ineffective, I decided to try natural haircare and I've never looked back. The products are far gentler and, overtime I was able to restore some oil balance and reduce the hair loss.
The first green brand that swept me off my feet was Rahua. Their volumising shampoo is excellent to add bounce, strength and volume to fine, oily hair. When it comes to hair conditioners, I usually skip it because rinse out conditioners tend to feel heavy and add extra build-up. I've had a better experience though with leave-in conditioners because you can just apply a tiny amount on the ends or as a styling cream.
Ariane Chui – F-toxins
I use natural haircare in the same way I use natural skincare – people don't often consider the scalp as skin but it most definitely is! I have nothing but positive things to say about the haircare I use but it's important to find the right products for you.
For example, my mama, sister and I have all settled for different shampoos and conditioners because our hair has different needs. The only leave-in product I use religiously after every wash is an organic hair oil for an extra dose of nourishment. I'll also use a little hair oil if I have any frizz that needs calming down.
Ana Green – Ana Goes Green
I have been using more naturally led haircare formulas for around eight years now. My personal preference is for products that use gentler surfactants, minimal or no silicones and no synthetic fragrances. I have suffered with psoriasis on my scalp since my late teens and this sometimes requires medicated shampoos to keep it under control, but in between uses I tend to use natural remedies and am always testing out new formulas on the market.
I think natural haircare is hard for the consumer to understand, because it inevitably requires more naturally-derived ingredients and green chemistry to make a formula work. Knowing what is truly natural and what isn't is very tricky, even for keen label readers.
My interest has recently spread beyond just the whether the ingredients used are natural/organic and how the product functions, to whether the ingredients biodegrade easily and their potential to damage the environment once washed down the drain. The environment is a huge driver for many consumers and I think this is an area that will start to receive more attention.
Learn what #greenbbloggers really think of natural #haircare, as @FormulaBotanica interviews @TheGlowGetter @Wonderlusting_ @elisamim @FToxins @Anagoesgreen and Zara from Seoullful Star. #allnatural
Click To Tweet
Are there any market trends you've noticed since starting to use natural haircare products?
Ailish
There are a lot of products now cropping up claiming to be natural and some of the big companies are cashing in on the idea too. This is always interesting to note because if the larger companies are creating products like this then they know there's a market for it. There is definitely greenwashing happening in this area, but there is in all natural products.
Lynda
For afro hair there has been a boom in natural hair but interestingly the products being marketed are often not so natural. Recently, there has been an increase in properly natural products specifically for Afro hair. Also dry shampoos, hair fragrances and zero-waste shampoos have emerged. The sector could still do with more natural styling products such as gels and waxes.
Zarah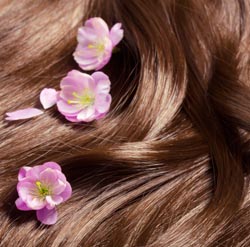 One of the most exciting trends I'm seeing is the kind of traditional haircare ingredients used by our grandmothers being featured in the luxury market.
One such example is Ranavat Botanics and their gorgeous hair serum called Mighty Majestic, whose star ingredient is amla, the Indian gooseberry, which a lot of beauty enthusiasts of Indian heritage will be familiar. Our mothers and grandmothers swore by this antioxidant ingredient, believing it bestowed them with luscious locks.
I like seeing this return to old traditions and ingredients that have been used for centuries and seeing beautiful, evocative and luxurious products taking inspiration from these traditions.
As a society, we're obsessed with 'superfoods', 'good nutrition' and 'clean eating' and this seems to be extending to our haircare products lately. It's now common to see ingredients such as turmeric, salt, avocado oil, aloe vera, olive oil and coconut oil in beauty products including natural haircare products. The terms associated with food labeling are now cropping up on beauty products, including haircare, such as 'vegan', 'gluten-free' and so on.
The 'skinification' of hair is another trend. Shampoos and conditioners have been for many years the only two categories of haircare products in common use. Now, methods of applications are changing and I'm also seeing terms traditionally associated with skincare being used for haircare, for example serums, exfoliating haircare products, oil and cleansers. There are even seen sheet masks designed specifically for haircare, which is quite interesting.
I have also seen a few shampoos geared towards anti pollution. Finally, I've also noticed that the customisation trend has also reached the haircare industry. Brands like Function of Beauty build algorithms that create billions of completely unique shampoo and conditioner combinations from hundreds of individual ingredients.
Liz
There used to be less emphasis on hair oils, even though they have been used for centuries. The past few years, hair oils came back in full force and you have every possible formula available now.
I am particularly relieved that the whole coconut craze has faded away, many haircare products used to contain coconut oil. I am not referring to coconut derivatives, just plain coconut oil, which is very difficult to work with when you have oily and fine hair.
I also recently noticed a lot of new products strictly focused on scalp health: scalp scrubs, scalp masks, scalp SPF and other so-called 'detox' products. Last but not least, crystal-infused products have also reached the haircare market.
Ariane
The biggest trend I've noticed is the move to plastic-free shampoo and conditioners – these definitely were not around before. From shampoo bars to shampoos packaged in aluminium bottles, more and more sustainable options are being introduced. Buying your shampoo and conditioner in bulk in order to reduce plastic waste is also becoming easier.
Ana
Natural formulas have become more sophisticated over time and much more readily available. I still feel there is a big price difference in haircare, perhaps more so than skincare and make up. The big trend I am seeing at the moment is for solid formulations that don't require any plastic packaging. One of the questions I get asked the most is about recommending a shampoo bar and I am currently testing a lot of the formulas available on the market, many of which have launched in the last year or so. More natural hair colour is another area I think we will see grow over the next couple of years. In fact, L'Oreal have recently launched their herbal-based colouring system called Botanea.
Do you find many salons using natural haircare products?
Ailish
I struggle with this a little. There are some places using Kevin Murphy haircare for its performance which is on the more natural side and there are a few dotted around the southern UK I know of. But, it's hard to find any as typically there aren't that many people talking about the need for natural haircare salons. I also feel salons aren't yet aware of the benefits of using natural products.
Also there isn't really a huge brand really championing natural in the salon sector from what I've seen, with the exception of Aveda which is on the more natural end of the scale, but it depends how 'pure' you want to be with your haircare especially if you wish to have it coloured.
Lynda
No, not many that are experienced with Afro hair. I have been taking my own products into salons for years!
Zarah
Personally, I haven't seen many salons using natural haircare, but I perhaps haven't sought out any that are specifically doing so.
Liz
Unfortunately, there's a serious lack of hair salons that use authentic green/organic brands where I am currently living (Luxembourg). Some salons use L'Oréal's botanical range and proclaim themselves as natural beauty institutes but obviously, they do not fit within the green spectrum. This is just a case of greenwashing.
I used to take my own products to the salon, but it ended up being a fail because the hairdresser did not know how to work with the products, so I go very rarely now. I take care of my hair by doing oil treatments at home, taking supplements and avoiding heat-styling tools. I have seen eco salons in France, Belgium, Germany and the UK and I am assuming that if you live in a big city, you might have more chance of finding one. My dream would be to visit the salons of Josh Rosebrook and Tabitha James Kraan.
Ariane
I know of a few in London and will only go to those who use Organic Colour Systems if I want to dye my hair. If I get my hair cut at a mainstream salon, I am that person who brings in her own shampoo and conditioner to use! I also decline when they ask if I'd like anything in my hair after it's been styled.
Ana
There are several salons local to me that use ranges with organic ingredients and I think as formulas continue to improve more salons will embrace natural ranges professionally. More consumers than ever are aware of a variety of issues in the beauty industry and more people are searching for gentler, plant-based ingredients, or cruelty-free and vegan ranges. Many of the major haircare brands have already released more naturally-inspired ranges and I think this will pave the way for customers to seek out more independent brands using green formulations as well.
Six green beauty bloggers' lively insights on the state of play of the natural, organic haircare market and trending natural haircare products for both consumers and salons. #naturalhaircare #haircaretrends #DIYhaircare
Click To Tweet
Do you think natural haircare plays second fiddle to natural skincare?
Ailish
Absolutely. There's a huge opportunity to showcase natural haircare products as something that people can use and use with confidence because they perform. If someone could create something that was easily accessible that salons could use and was organic, then it could be a really exciting opportunity.
Lynda
Yes, because in many categories the formulations were simply not up to the job. For very dry and curly textured hair, hair oils and butters are fantastic but don't work fine hair. Also, if you use silicone-based styling products natural products without SLS won't remove them properly. There's also a fair bit of green washing such as brands claiming to be natural because they contain one drop of argan oil.
Zarah
I do think that there are quite few brands catering to people wishing to use natural haircare but yes, I do believe there is much more choice for skincare. I would love to see green beauty bloggers talking more about haircare and also to see my favourite green brands consider formulating hair products as well. I'd also love to see more affordable options from high street retailers. Personally, I will always prefer buying from niche retailers and directly from indie brands who are direct to consumer but access is really key for your average consumer.
Liz
In my opinion, I don't believe so. Hair health has been as important to me as skin health. The 'less is more' beauty philosophy applies perfectly to haircare. You don't need a daily hair routine that involves five or six different steps – unlike what we commonly see in skincare. There are a lot of easy and affordable DIY natural recipes for hair and so, you can work your way towards healthy locks by finding a simple routine that works for you with the right ingredients. On the other hand, I have seen natural haircare brands come up with sophisticated formulas and cutting-edge technology and they are very popular too. There is a lot of variety and something for everyone.
Ariane
I definitely think natural haircare has played second fiddle to natural skincare. But, in the same way that natural skincare played second fiddle to natural/organic foods for a long time, it is catching up! People's shopping habits are changing as they increasingly try to cut down on their chemical or toxin load in all areas of their lives.
Ana
Natural haircare has definitely not been as widely available as natural skincare and the formulas generally haven't been as polished, making it difficult for them to compete with more traditional brands. I do think this is changing, especially in the luxury section of the market where there are very sophisticated natural formulas available now. There is definitely still plenty of room for new brands to emerge and there is a big gap in the market for budget-friendly formulations that are eco-friendly and easy to use.
---
A huge thank you to our green beauty bloggers and Instagrammers for contributing such a lively discussion on the state of play in the natural haircare sector. Do head to our panel's blogs and follow them on social media:
Ailish Lucas – The Glow Getter
Lynda D'Aboh – Wonderlusting
Zarah Lutchmeah – Seoulfull Star
Liz M – @lizthegreenspirit and Smells Like a Green Spirit
Ariane Chui – F-toxins
Ana Green – Ana Goes Green
---
Explore the world of natural haircare on our Diploma in Organic Haircare Formulation. On this course, you learn about some of the most innovative ingredients in the global beauty industry and go on to create high-performance, organic haircare formulations. We recommend you have some organic skincare formulation experience first and so you may wish to start out with our Diploma in Organic Skincare Formulation. To find out more, try out a sample lesson.
Leave us a comment
comments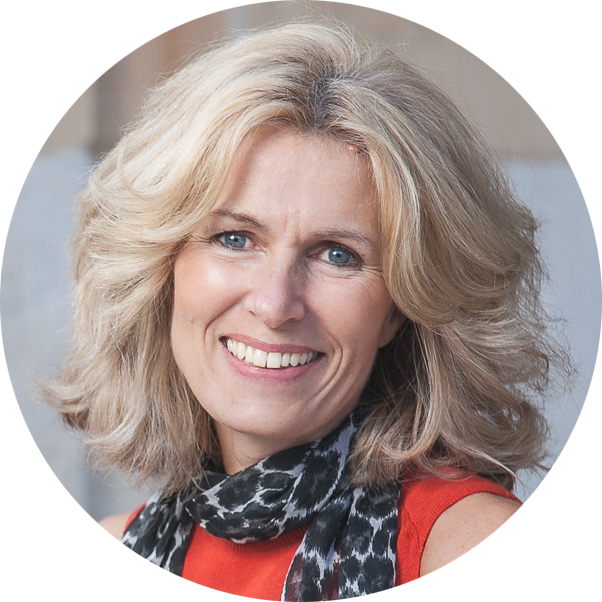 Liz is Formula Botanica's Content Coordinator and joined our team in August 2020. Liz worked as a professional blogger, journalist and site developer for many years and was also part of the Formula Botanica student community. Read more about the Formula Botanica Team.