We've published a series of blog posts over the months about how to work with different emulsifiers. In case you have missed them, here are the natural emulsifiers we have already covered so far:
How to make a natural emulsion with Xyliance.
How to make a natural emulsion with Vegetal.
How to make a natural emulsion with Olivem 900.
How to make an organic oil-in-water emulsion with Olivem 1000.
In this post, we introduce yet another emulsifier that is compatible with natural skincare: PolyAquol 2W, which is an exciting oil in water (O/W) natural emulsifier that will create emulsions as light as air and promises to be very versatile.
First though, let's recap on some basics on emulsions and the role of natural emulsifiers in our formulas. If you're not too familiar with the emulsification process in formulating natural skincare, you might like to read our background post everything you wanted to know about natural and organic emulsifiers as well as these articles on other aspects of emulsification:
Introducing PolyAquol 2W – a versatile natural emulsifier
PolyAquol 2W by Innovacos is a PEG-free, non-ionic, O/W, polyglycerol, and naturally derived emulsifier.
INCI name: Polyglyceryl-2-Stearate, Glyceryl Stearate, Stearyl Alcohol.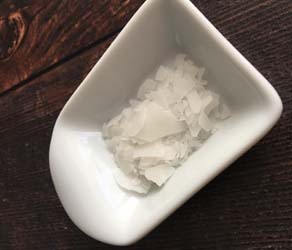 It is both Ecocert and Cosmos approved. Even though it is not palm oil-free, it has an RSPO certification, which operates to make sustainable palm oil the norm.
PolyAquol 2W is a versatile and very easy to use emulsifier and possesses a wide range of formulation compatibility while providing a unique skin feel to emulsions. These lamellar-structured emulsions also provide excellent stability. (The term lamellar emulsion is related to the molecular structure of the emulsion, it describes the molecular organisation of the lipids and water in an emulsion where the structures are organised in layers similar to that of natural human skin, with alternating layers of lipids and water in the form of lamellae.)
In addition, the lamellar structure is interesting as it's been said that it may help deliver active ingredients into the skin layers.
Sources for the different components:
polyglyceryl-2-stearate: diglycerol is derived from various vegetable oils esterified with stearic acid from cocoa butter and shea butter.
glyceryl stearate: glycerol is derived from various vegetable oils esterified with stearic acid from cocoa butter and shea butter.
stearyl alcohol: palm kernel oil (from RSPO member suppliers).
How to use PolyAquol 2W in your emulsions
Solubility: It can be added to the water phase or the oil phase of an emulsion depending upon the viscosity level targeted. The viscosity is higher, making a thicker cream, when Polyaquol 2W is added to the oil phase as opposed to the water phase.
Process: Use in hot process between 75-80°C. From my experiments, I find it needs around 82°C in order to become completely homogenised.
Recommended dosage: 1-5%.
Oil phase concentration: 5-22%.
Compatible with: Various oils, esters and thickeners/jellifying agents (like gums).
Adding the phases together: Add the oil phase to the water phase.
Ratio recommendation: It emulsifies oils up to a 1:4 ratio without the need for thickeners, and it creates stable emulsions on its own without the need of co-emulsifiers or co-factors.
Extra feature: It self-emulsifies in water forming a stable gel. This means we can use this emulsifier to create for example creamy cleansing products without an oil phase. So far, we only came across this possibility with Olivem 1000 INCI: Cetearyl Olivate, Sorbitan Olivate).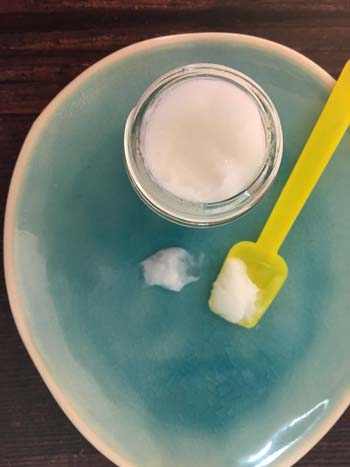 PolyAquol 2W is a hot process emulsifier, which means that both the water phase and the oil phase must be heated between 75-85°C. If you are working with butters and waxes, or include an ingredient like ascorbyl palmitate (refer to vitamin C blog post), you should increase the heating temperature according to the ingredient with the highest melting point, but when you start the emulsification process, we recommended going back to the 75-85°C setting. The manufacturer recommends you add the oil phase to the water phase when using PolyAquol as the emulsifier.
PolyAquol is a very easy emulsifier to work with and suitable for lower oil concentrations (5-22%). I was stunned with the different possibilities in viscosity profiles it offers the natural formulator, ranging from a light fluid up to a thick buttercream consistency.
According to the manufacturer's brochure, PolyAquol 2W is tolerant towards electrolytes (table salt => NaCl). This is very rare because normally an O/W emulsion breaks upon addition of salts. I have not tested this myself however.
Learn advanced organic skincare formulation techniques using natural emulsifiers on a @formulabotanica online skincare course. #naturalskincare #emulsifiers #organicskincare
Click To Tweet
Overall Verdict
I really love emulsions made with this emulsifier because it feels so soft, often light as air, without feeling greasy or having a soapy effect. The wide range in viscosity opens up many possibilities. PolyAquol 2W even works without applying a gum (if you stick to the 1:4 ratio), but I have the impression that the long-term stability is much better when adding a gum, which is most often the case with O/W emulsifiers. This is an emulsifier that goes up in my personal top three for sure.
Our Formula with PolyAquol 2W
Simple Cream Cleanser
PolyAquol allows us to create creamy cleansers without an oil phase. This formula is a great experiment to trial out working with PolyAquol 2W emulsifier as it's nice and easy and works like a charm! The end result is quite a thick emulsion-gel-like texture. This is just one of a series of formulations we will be posting that use PolyAquol 2W, so be sure to look out for our upcoming posts for a facial cream scrub and a light facial lotion for day use which involve different techniques and demonstrate the viscosity options possible with this emulsifier.
Phase A:
93.90% distilled water
0.10% arginine
5% PolyAquol 2W
Phase B – preservative
1% euxyl K903
Method of Manufacture
Prepare the water phase and warm it up to 75-80°C.
When the emulsifier has melted completely and turned into a milky, jellified texture, turn of the heat, remove from the water bath and homogenise for a few minutes.
Cool down under gentle stirring.
Check pH and adjust if necessary depending on the preservative you are using.
Add the phase B preservative below 40°C.
Check the pH again and adjust if needed.
Formulation note: This formulation includes arginine in the water phase and so the pH is around 7 before adding the preservative. After adding the preservative, the finished formulations have a pH between 5.15 and 5.45. I would recommend you find a way to measure and adjust the pH for yourself according to the ingredients and preservative system you are using.
Supplier Info:
General distribution list: Innovacos.
Alexmo Cosmetics (Germany).
---
Now it's your turn! Purchase a sample of PolyAquol 2W and show us the emulsions you made by hashtagging it with #FormulaBotanica on Instagram. If you are new to formulating and want to learn how to emulsify, then find out more about our Diploma in Organic Skincare Formulation and discover what it's like to learn with us by taking a sample formulation class.
Have you ever used PolyAquol 2W? What are your formulating experiences? Share with us in the comments below.
---
Leave us a comment
comments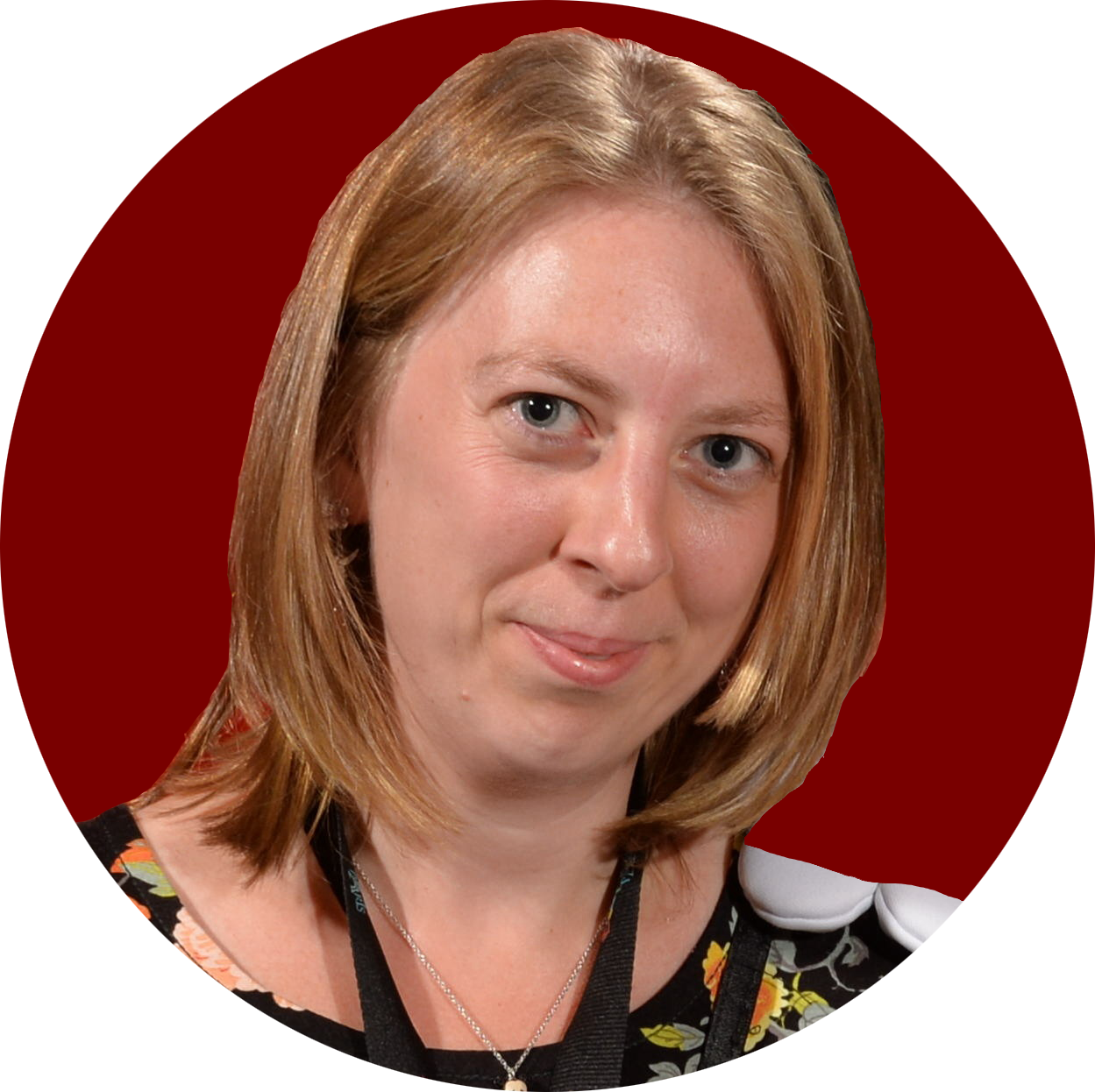 Jilly Schechter is a Tutor at Formula Botanica, where she helps our students to become better organic cosmetic formulators. Jilly lives in Belgium and loves writing tutorials on how to make skincare and haircare.