In this green beauty opinion, Formula Botanica CEO and podcast host Lorraine Dallmeier, who is also a Chartered Environmentalist and biologist, dares to talk about the elephant in the room – the need for the half-a-trillion US$ beauty industry to take drastic measures to change its behaviour. Lorraine puts forward her four-pillar blueprint for a sustainable beauty industry that may come at a price to business as usual, but is critical if we are to address the crises humankind has inflicted on the planet.
Listen in for some hard talk on the big issues and be inspired to act now, whether indie or large-scale beauty business, to take responsibility for, and to play your part in building a sustainable future for the beauty industry and the planet.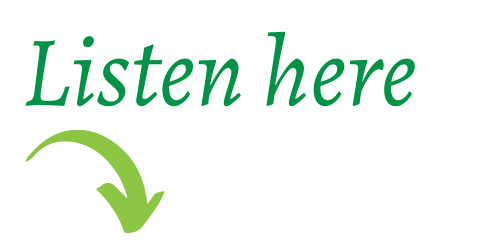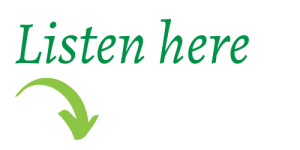 @Formula Botanica CEO Lorraine Dallmeier shares her 4 pillars of sustainable beauty. They come at a price, but are critical for the planet. #sustainablebeauty #beautyindustry #circularbeauty
Click To Tweet
If you are a regular listener to our Green Beauty Conversations podcast, you will have heard Formula Botanica CEO and podcast host Lorraine Dallmeier and guests tackle numerous aspects of sustainable beauty. Circular, biodegradable, waterless, carbon neutral and climate neutral, net zero and a gamut of other issues has come under the spotlight in our podcast conversations. Tackling the issues by examining various, relevant certification schemes and looking at beauty brand case studies one by one may, however, lead us to forget the bigger picture – and overlook some uncomfortable truths.
Today's global cosmetics' industry is inherently unsustainable if it continues with its age-old model of economic growth. Business as usual with the production of billions of units of consumer products each year that still mostly end up in landfill, enter waterways and pollute the oceans is not an option if we wish to halt the planet's degradation and reverse climate change.
In this opinion episode, Lorraine shares her 4 pillars for sustainable beauty:
Pillar 1: Produce less, consume less
An anathema to any business, especially a beauty business that thrives on new product launches, the first pillar asks us to produce less and consume less. We cannot drive infinite growth with finite world resources. Even our average daily consumption of personal care products has got out of hand. The beauty industry generates 75bn tons of plastic packaging a year. The average woman spends in a lifetime around $200K -$300K on personal care and beauty.
The beauty industry must not wait for consumers to take the lead, but must itself change its model to lower production. So too must it move away from its century-old marketing and advertising messages that play on our insecurities with the promise of ever-new products designed to make us more beautiful, fragrant and so on. While many mainstream personal care companies are tackling aspects of sustainable production, they simply aren't having a conversation about consumption.
Pillar 2: Circular economy
While the cosmetics industry can never be truly circular as products are washed down the drain, evaporate, are absorbed or scraped into the trash, there is more it can do to keep its resources in circulation. The circular economy keeps resources in a closed loop and tolerates no unrecoverable waste. There are still only a handful of personal care companies embracing circularity. However, designing in circularity at product manufacture stage could help reduce the use of raw ingredients to focus on sustainable ones only, ensure packaging can be recovered and that the energy and water resources used in manufacturing are from renewables and produced sustainably. Circularity of resources requires companies to look at a product's entire life cycle and include the resources the user will consume too. This leads us to pillar three.
Pillar 3: Eco design
Products could be designed at the outset with, for instance, circularity of resources in mind, with fewer and more sustainable raw materials, and to be multi-functional, refillable, and a whole lot more. By designing out waste and turning to green chemistry principles, personal care companies would make an impact on production and consumption levels and help achieve the goals of pillar one. There are companies adopting measures to mitigate the harm their footprint does and this pillar represents one area for optimism as it has the potential to create immediate change for good. It can focus minds on the massive shift in thinking required for the beauty industry to change its old economic model.
Pillar 4: Local products and make it yourself
We have interviewed several indie beauty firms which focus on staying local, serving their communities with refillable options and in reducing their carbon footprint by sourcing locally. Beauty miles is a debunked concept, and local solutions do need to demonstrate they too are sustainable.
However, some of the most interesting innovations in sustainable beauty come from smaller, indie brands who can be flexible in their methods and work with local communities and foster loyal, local customers. Meow Meow Tweet is one such beauty firm that started and remains committed to remaining small and serving its customers with sustainable, refillable bulk products. Going further, we envisage the democratisation of cosmetic formulation with households empowered to make their own personal care products using sustainably-sourced ingredients, and, of course making them hygienically and safely too.
None of these pillars make for easy listening and to adopt them, the cosmetics industry needs a radical shift in thinking and action. But, there are glimmers of hope in some case studies. Lorraine predicts that there will be a time when using fewer, longer-lasting, multi-use personal care products bought from local refilling stations is the norm not the exception.
Thank you for joining us for this episode of the Formula Botanica Green Beauty Conversations podcast. If you enjoyed listening, please share, subscribe and review this episode on
iTunes
,
Spotify
or
Youtube
so that more people can enjoy the show. Don't forget to follow and connect with us on
Facebook
,
Twitter
and
Instagram
.
Leave us a comment
comments