Sustainable beauty is a term laden with grand visions and vague concepts. It is enough to scare off even those indie beauty brands wanting to do their best to reduce their carbon impact and waste. Where does an indie beauty brand start on its sustainability journey, how does it measure its impact and what tools and schemes should it use to communicate its efforts transparently to consumers?
Unraveling sustainability as a small business is complex, so imagine our excitement at coming across a new platform aimed specifically at making sustainability a simpler process for small beauty and wellness companies to navigate.
In this episode, Formula Botanica CEO and podcast host Lorraine Dallmeier talks to Anisha Gupta, chemical engineer, sustainability expert and co-founder of Bluebird Climate, a climate-tech firm handholding small beauty companies in their mission to decarbonise their operations and make lifecycle assessments of their products. Based on low-cost access to their transparent benchmarking tools, Bluebird believes that it doesn't have to be complicated to tell a sustainability story.
If sustainability has been on your mind, and whether your beauty business is pre-launch, a start-up or established, this is an episode to help you get going on your brand's sustainability journey.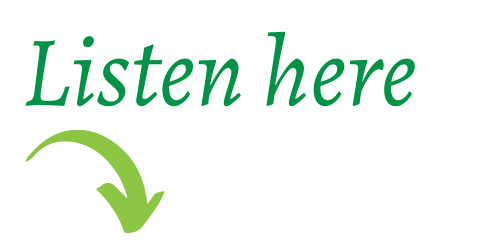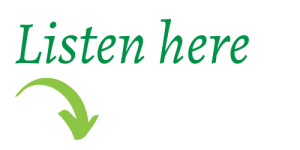 Subscribe on iTunes
Subscribe on Spotify
Subscribe on YouTube
@FormulaBotanica podcast meets the platform making sustainability simpler and smarter for small beauty brands. We talk to Anisha Gupta, co-founder of #BluebirdClimate. #sustainablebeauty #indiebeauty
Click To Tweet
In this episode with Bluebird Climate, you will hear:
How Bluebird's tools assist from the start with the product development process, and help brands make decisions to reduce their carbon and waste impacts over time, and communicate their efforts transparently with consumers and retailers.
Bluebird founders realised that large companies had the resources – even dedicating entire teams – to work on sustainability, but that small businesses were left without easy, cost-effective access to tools to help them on their own sustainability journeys.
Why starting early on, even pre-launch or in start-up phase of your business on looking at sustainability is far better than retrofitting it into your operations later on.
Bluebird's algorithm-based tools were developed after data-crunching the myriad trusted benchmarks and standards that are out there in order to create a framework against which brands can easily and quickly benchmark their individual products in terms of carbon and waste impacts.
Key takeouts include:
Bluebird realised that both consumers and retailers are increasingly demanding trusted, transparent oversight of brands' sustainability claims. As a result, they provide data-backed claims and transparency reports to show customers and retailers, and offer an engaging, easy-to-use ecommerce widget that can be embedded on product pages.
The Bluebird ecommerce widget gives consumers a quick-glance way to assess and compare a beauty product's sustainability by, for instance, equating its carbon impact to a number of air travel flights or to hours spent on Tiktok. This is a "sexy" way for consumers to put sustainability into context.
With ever more legislation coming into force to prevent greenwashing, Bluebird sees sustainability as becoming a norm for the beauty industry, not an exception, and is therefore on a mission to enable even the smallest brands to start their sustainability journeys.
With leading consulting firms issuing reports saying that sustainability is now a key factor in brand loyalty as well as the acquisition of new customers – even more so than free samples or similar traditional methods -, Bluebird says that sustainability actions are among the top 3 things a beauty brand needs to invest in.
Listeners of this episode can sign up for extended free trial access to Bluebird.
Meet our guest: Anisha Gupta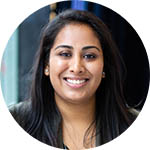 Anisha is co-founder of Bluebird, a climate tech startup founded in early 2021 building a software platform providing actionable tools to enable consumer brands to develop and source lower waste and carbon products from the start of their product development process, make reductions over time, and communicate their efforts transparently with consumers and retailers.
Bluebird currently works with beauty and wellness brands like ILIA, Glossier, Versed, Dieux, and Glow Recipe. Prior to founding Bluebird, Anisha held product development and supply chain roles at consumer brands of all sizes, including at Unilever and numerous emerging and scaling brands. Through this work, Anisha was able to see firsthand the cost and complexity involved in building sustainable products and was inspired to create Bluebird to resolve these issues. Anisha holds a BSE in Chemical Engineering and an MS in Sustainability Management. She was named on the Forbes 30 Under 30 2022 list in the Social Impact category.
Find Bluebird at:
Website: bluebirdclimate.com
Instagram: @bluebirdclimate, @anishagupta
---
If you want to hear more about some of the topics we covered, please do delve back into the podcast archives. Go and listen to:
Episode 111: an interview with Mia Davis of Credo Beauty to talk about the sustainability of beauty samples. Mia is also one of the Founders of the Pact Collective, that Anisha referred to.
Episode 81: with Jessi Baker of Provenance, which has also created a transparency tool that operates on blockchain.
Episode 144, which covers Lorraine's thoughts on the future giants in beauty – the eco-beauty pioneers of today.
Thank you for joining us for this episode of the Formula Botanica Green Beauty Conversations podcast. If you enjoyed listening, please share, subscribe and review this episode on
iTunes
,
Spotify
or
Youtube
so that more people can enjoy the show. Don't forget to follow and connect with us on
Facebook
,
Twitter
and
Instagram
.
Leave us a comment
comments