What a year it's been for celebrity beauty brand launches. Not content with being on our screens, celebrities have been in overdrive in the beauty industry, not as the "face" of this or that brand but as cosmetic business founders themselves. In 2022 alone, we've seen Brad Pitt's "Le Domaine," Jared Leto's "Twentynine Palms," and Kim Kardashian's "Skkn by Kim" launch, along with a flurry of other celebrity beauty brands. As beauty consumers and indie brand founders, do we care?
Some in the beauty industry, especially self-made beauty entrepreneurs who have grafted hard to bring brands to market without celebrity privilege, status or wealth, and social influencers presenting themselves as the moral compass of the industry, do care.
Love or hate the celebrity phenomenon, it's time to step back from emotions as we dissect their beauty businesses. In this episode, podcast host and Formula Botanica CEO Lorraine Dallmeier and School Education Manager Ana Green take a balanced view of the reasons for the rise of, and resentment towards celebrity skincare brands.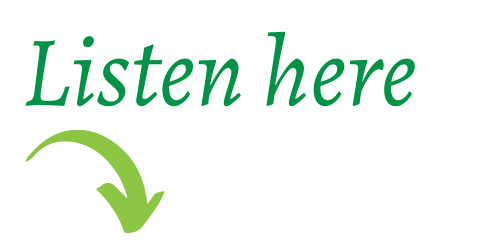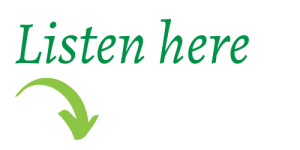 Subscribe on iTunes
Subscribe on Spotify
Subscribe on YouTube
Celebrity beauty brands, love them or hate them? @FormulaBotanica podcast looks at the rise of celebrity skincare launches and the emotions driving their critics. #celebritybeautybrand #celebrityskincare #beautylaunches
Click To Tweet
In this episode on celebrity skincare, you will hear:
Celebrity skincare brands seem to be jumping on the bandwagon of the post-pandemic trend for health- and wellness-driven skincare. But beyond this, few seem to have a deep-rooted brand mission and purpose.
Celebrities' involvement with the beauty industry is nothing new. In fact, a famous British actress in the 1880s began advertising and putting her name to Pears Soap.
As fame and fortune can be shortlived, celebrities have always fostered other businesses to increase their wealth, levering on their platforms and status. Founding beauty brands just makes business sense to them.
There is no guarantee a celebrity beauty brand will have longevity or be successful. A lot rests on how beauty consumers and the media critique the products and the brand's purpose. Consumers are increasingly seeking authenticity in brands and founders, and many celebrity beauty companies may not be able to demonstrate either.
key takeouts include:
While privilege and fame catapult celebrity brands on their launch, we must stress that it is clearly possible for a founder to come from other industries and build a successful beauty business. Critics have said that it is not fair that people outside the beauty industry step in and make it big. Many Formula Botanica graduates come from all sorts of prior careers outside beauty yet now run successful indie beauty brands; in contrast to celebrities, of course, they mostly bootstrap their start-ups and start small.
We should not put all celebrities into the same camp. There are numerous examples of social media beauty influencers launching their own cosmetics brands too. They use their platform to diversify their business. These beauty influencers are likely to know the industry, products and their consumers better and have a sense of purpose in launching their brands.
We are probably all complicit, along with the beauty industry over decades, in giving rise to the celebrity beauty brand founder. If we are critics of celebrity beauty brands, rather than giving them more airtime, we should be using our efforts to focus on and promote sustainable indie beauty brands.
The beauty industry is unlikely to change fundamentally with the recent surge in celebrity brands. Few will survive long term and with most having luxury-end prices, they are unlikely to be competitors to either the mainstream or indie beauty sectors.
Further listening
There's a wealth of information in our old episodes, so if you want to hear more about some of the topics we covered in this episode, please do delve back into the podcast archives. Go and listen to:
Episode 91: Nopalera, the brand mission on indie founder Sandra Velasquez in which we interview Formula Botanica graduate Sandra Velasquez of Nopalera about why her mission matters so much in driving her indie beauty brand.
Episode 87: Selling skincare while sinking carbon in which Formula Botanica graduates Elsie and Dominika from BYBI Beauty discuss their brand mission to become carbon negative.
Episode 92: Formulating to change the beauty industry.
Thank you for joining us for this episode of the Formula Botanica Green Beauty Conversations podcast. If you enjoyed listening, please share, subscribe and review this episode on
iTunes
,
Spotify
or
Youtube
so that more people can enjoy the show. Don't forget to follow and connect with us on
Facebook
,
Twitter
and
Instagram
.
Leave us a comment
comments