Whenever podcast host and Formula Botanica CEO Lorraine Dallmeier has tackled the issue of sustainability in the beauty industry, she has heard time and time again the refrain that various pioneering approaches can't be done, or can't be done safely, are too expensive or demand too much from beauty consumers to be put into action.
In this Green Beauty Opinion, Lorraine shines the spotlight on some of the beauty industry's true pioneers to make the point that the "eco-beauty entrepreneurs" of today will be those who eclipse their peers in the future. These are personalities that are changing the beauty industry for the better as they run successful beauty companies. The future will thank these entrepreneurs who are daring to defy the norms and, through sheer doggedness and innovation, are finding viable, profitable, and practical ways to bring beauty products to market with minimal impact on the planet. Who dares wins, perhaps?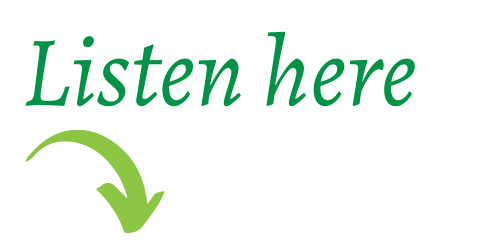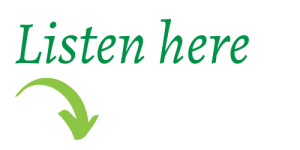 Subscribe on iTunes
Subscribe on Spotify
Subscribe on YouTube
The @FormulaBotanica podcast shines the spotlight on the eco-beauty entrepreneurs daring to disrupt the beauty industry by putting sustainability at the heart of their businesses. #sustainablebeauty #ecobeauty #beautyentrepreneur
Click To Tweet
The very role of an entrepreneur is to do things differently; to disrupt. There is hope for a more sustainable future for the beauty industry with the kind of entrepreneurs at the helm whom we've had the pleasure of interviewing on Green Beauty Conversations.
Pioneering entrepreneurs like our guest Shannon Goldberg in the previous episode, who is founder and Chief Zero Waste Officer of start-up brand Izzy Zero Waste, are proving the pessimists wrong. Similarly, earlier guests Jo Chidley of Beauty Kitchen and return, repeat, refill company ReRe, and Tara Pelletier of bulk refill scheme Meow Meow Tweet, are showing that sustainability is not negotiable in the beauty industry. Meanwhile, Anna Brightman, co-founder of Upcircle Beauty, was told at the outset that using food industry waste byproducts as upcycled cosmetic ingredients was simply not a safe way to formulate. She proved the doubters wrong and was named in a recent Forbes' 30 under 30 list of young entrepreneurs to watch.
Lorraine quotes a HSBC report (2017)* which points to a slow but steady change in the priorities of entrepreneurs. Some 25% of entrepreneurs interviewed for the report who were in their 20s – that's 1 in 4 entrepreneurs – wanted their businesses to positively impact the environment and their local community. While the same study found that only 13% of entrepreneurs in their 50s – half that number – shared those same values. The number of entrepreneurs of tomorrow who place sustainability at the heart of their business alongside the need to make a profit is steadily increasing.
Lorraine urges us to let her know at Green Beauty Conversations which spirited, eco-beauty entrepreneurs she should be interviewing next. Their future is bright and green and needs all our support for the planet's sake.
*How millennial entrepreneurs are changing the business world. (HSBC Insight report, 2017).
Thank you for joining us for this episode of the Formula Botanica Green Beauty Conversations podcast. If you enjoyed listening, please share, subscribe and review this episode on
iTunes
,
Spotify
or
Youtube
so that more people can enjoy the show. Don't forget to follow and connect with us on
Facebook
,
Twitter
and
Instagram
.
Leave us a comment
comments