The sheer number of existing beauty brands in the market can leave Formula Botanica's prospective and current students apprehensive about the viability of creating their own brand. However, Formula Botanica CEO and podcast host Lorraine Dallmeier has a valid answer to this: the world needs more of the right type of beauty brands and fewer of the monolithic brands built on unsustainable models.
It is precisely people like our Formula Botanica graduates who become the next generation of inspiring entrepreneurs the beauty industry and consumers need. Often beginning their studies with no background in beauty, skincare or haircare, they go on to create incredible, sustainable beauty brands that create worldwide impact.
In this episode, Lorraine sits down with Formula Botanica graduate Leslie Reichgelt, the founder of Bella Botanicals, a natural and organic skincare brand based in the USA. Leslie started formulating in 2018, launched Bella Botanicals online store in 2019, and went on to open her first brick-and-mortar store cum day spa local to her in Wisconsin, USA. Leslie shares her story with Lorraine on how she has built a successful beauty brand from the ground up, and talks of the highs and lows that she has experienced along the way.
Leslie's honest, practical and personal story shows how it is entirely possible to create a sustainable and successful natural beauty business from your own home, and dispels the myth that the market is too crowded for "yet another beauty brand". Listen in for the pep talk you need to follow in Leslie's footsteps.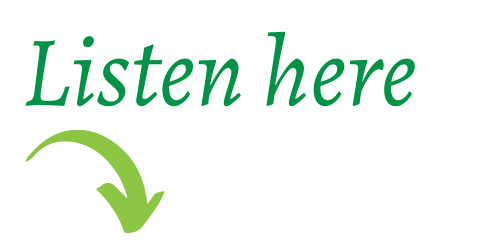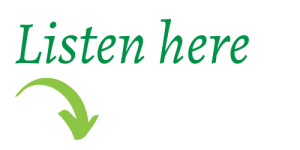 Subscribe on iTunes
Subscribe on Spotify
Subscribe on YouTube
Dreaming of starting a beauty brand? Listen to @FormulaBotanica podcast with @MyBellabotanicals founder Leslie Reichgelt to find out why homegrown, looking local and growing organically makes beauty business sense.…
Click To Tweet
In this episode, you will hear about:
Leslie's motivating journey in creating Bella Botanicals, which has an array of natural and organic skincare products, including a best-seller trio of facial cleanser, hydrating toner and a moisturiser based on nourishing organic oils.
The 'why' behind Bella Botanicals. How Leslie started her brand after a period of self-discovery when she realised her career was leaving her unfulfilled. After trying a soap-making class, she explored making other cosmetics which led her to Formula Botanica and the chance to learn how to formulate all kinds of cosmetics professionally.
How Bella Botanicals has evolved from a manufacturing perspective and what it has been like trying to find a suitable contract manufacturer that upholds the quality of the products and brand.
How building a successful beauty brand and business has been a combination of success and failure, and how Leslie has learnt that rejection is all a part of the growth process.
Key takeouts include:
The early beginnings of Bella Botanicals, and how Leslie started her brand from her own home, and the exponential business growth and lessons that she has learned along the way.
How, as a beauty brand, it is important to listen to your customers and their feedback, understand where you want your business to go by devising a plan, goals and a road map for your own version of success.
The ways in which stepping into your passion can help generate self-worth and inspire others, and how aligning yourself with something that brings you joy allows you to share more with others.
How nurturing the local community can be one of your greatest assets as Leslie talks about how Bella Botanicals achieves over 80% of its sales locally.
How it is possible as a Formula Botanica graduate to create an incredible beauty brand and business that aligns with your values and ethos, and connects with customers around the world.
Meet our guest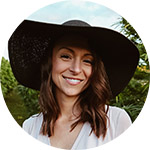 Leslie Reichgelt is the owner and founder of Bella Botanicals, a natural and organic skincare brand based in the United States. Leslie is a Formula Botanica graduate and has been formulating her own skincare products since 2018. Leslie officially launched her online store in November of 2019 after leaving her full time position in the medical field. Since then she hasn't looked back. Every year she has continued to grow and expand her business and her knowledge in the cosmetics and personal care industry. In September 2022, she opened her first brick-and-mortar outlet in Onalaska, Wisconsin and is currently working on expanding her wholesale platform. She currently stocks the shelves at around 17 stores in the US.
Find Leslie and Bella Botanicals at:
Website: My Bella Botanicals
Instagram: @MyBellaBotanicals
Facebook: MyBellaBotanicals
Pinterest: @MyBellaBotanicals
---
There is a wealth of information in our previous episodes, so if you would like to hear more on related topics, do delve back into the podcast archives to listen to:
Episode 157, in which Formula Botanica graduate Roshanne Dorsett, Founder of the Glowcery, tells us about how she built her award-winning superfoods beauty brand with just £2000 British Pounds in her back pocket.

Episode 127 with Naz Bashir, Founder of Solo Skin London, who talks of how she went from suffering with her own skin struggles to putting herself out there, selling out her product ranges and bringing in an additional income for her family.

Episode 107 with Formula Botanica graduate Stella Nisreen Kanaan, Founder of Naughty Alchemist in Denmark, who built her beauty brand into her existing aesthetic practice in Copenhagen and now grows her own organic herbs for use in her formulations.
Thank you for joining us for this episode of the Formula Botanica Green Beauty Conversations podcast. If you enjoyed listening, please share, subscribe and review this episode on
iTunes
,
Spotify
or
Youtube
so that more people can enjoy the show. Don't forget to follow and connect with us on
Facebook
,
Twitter
and
Instagram
.
Leave us a comment
comments