We've talk a lot on this podcast about the urgent need for the cosmetics industry to change the way it operates if it is to embrace even a modicum of sustainable practices. Formula Botanica CEO and host Lorraine Dallmeier, herself a Chartered Environmentalist and a biologist, has used this platform to call out unsustainable practices in beauty, and to showcase also the pioneering personalities and brands walking the walk on sustainability.
But, if sustainability is to make headway in the beauty industry, it is future generations who will be shaping it and seeing it through. So, how are generations like Gen Z thinking about sustainabilty in the cosmetics industry, both as the beauty shoppers and as future formulators?
In this episode, Lorraine interviews Riley Cowen who is a graduate student of ISIPCA, a Paris-based institute for post-graduate studies in perfume, cosmetics product and food flavour formulation. Riley has insights into both the marketing and business side of the industry as well as cosmetic science and product development. At 22, she brings a unique perspective as a young industry insider on Genz Z's take on sustainability in the beauty industry.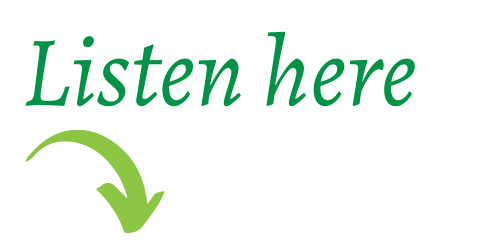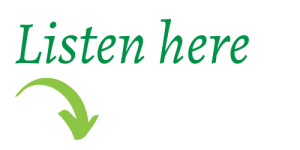 Subscribe on iTunes
Subscribe on Spotify
Subscribe on YouTube
If sustainable beauty is to take hold, Genz Z needs to make it happen. @FormulaBotanica talks to cosmetic science graduate @RileyCowen82 about Genz Z and sustainable beauty. #genzbeauty #sustainablebeauty #beautytrends
Click To Tweet
In this episode on how Gen Z views sustainability in beauty, you will hear:
Gen Z has sustainability ingrained in its psyche and has grown up with the concept of conscious consumerism and that "we're all in this together" trying to make the right, sustainable decisions for the good of the planet.
Big beauty brands are feeling the influence of younger generations of consumers who are fearless in holding them to account and demanding that they operate to higher ethical standards.
Social media is the most important source of Gen Z's information on beauty brands and trends with key influencers on Tiktok providing opinions that hold sway.
Riley acknowledges that it can be difficult to find objective opinions in all the social media noise even when triangulating various voices to arrive at the hard facts.
Key takeouts include:
Riley points to key trends in beauty such as the healthy skin or "clean girl" look, which dominated pre- and during Covid, but which may be about to be on the way out. Certainly, social influencers are talking about health and beauty together, and this angle, Riley feels, may be voiced more than issues of sustainability in beauty.
Transparency is being talked about everywhere in the mainstream industry with big-name brands highlighting their efforts to be transparent across all their media and platforms, from their websites to brand impact statements.
At ISIPCA, students are being sensitised to sustainability issues along with the need to be aware of greenwashing. EU laws are changing to clamp down on cosmetics' industry claims and this is something students like Riley are being made aware of.
Riley points out that in her experience online as a beauty shopper and industry insider she has seen her generation far more aware of the need to consume less, and buy only few, higher-quality products they need.
Meet our guest: Riley Cowen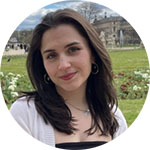 Riley Cowen is a graduate student of ISIPCA – the Institut Supérieur International du Parfum, de la Cosmétique et de l'Aromatique Alimentaire – which is a French school based near Paris offering post-graduate studies in perfume, cosmetics products and food flavour formulation alongside an apprenticeship period in the industry. Riley is currently studying for her European Cosmetic and Fragrance Master's Degree, which gives students a background in both the marketing and business side of the industry, as well as in the cosmetic science needed to undertake product development. Riley knew from 10th grade onwards that she wanted a career in cosmetic product development when her high school chemistry teacher said to her "oh you should just make make-up".
Find Riley on: on Tiktok and Instagram.
Thank you for joining us for this episode of the Formula Botanica Green Beauty Conversations podcast. If you enjoyed listening, please share, subscribe and review this episode on
iTunes
,
Spotify
or
Youtube
so that more people can enjoy the show. Don't forget to follow and connect with us on
Facebook
,
Twitter
and
Instagram
.
Leave us a comment
comments