What is it really like to start your own skincare brand? Until you speak to an indie beauty entrepreneur who has truly changed their life and you see it happen before your very eyes, being an indie founder can seem an impossible journey.
If these thoughts have run through your mind, then listen to Formula Botanica CEO and podcast host Lorraine Dallmeier interview our graduate Naz Bashir, who is the founder of Solo Skin London. Naz's story is one of someone who started small, thinking of formulating only for her own skincare issues. From hobbyist to trained organic formulator and indie founder with beauty awards to her name, Naz Bashir talks about how Formula Botanica courses changed her life.
We promise you that this episode will leave you feeling totally inspired about joining our community of natural, organic formulators. Just see where natural formulation can take you too.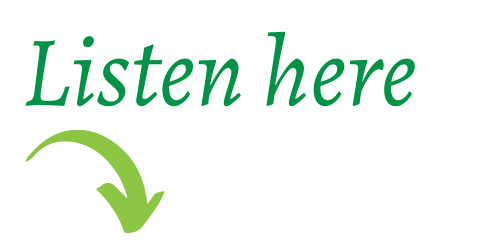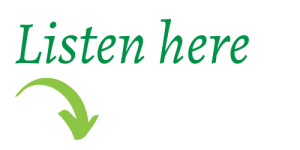 Subscribe on iTunes
Subscribe on Spotify
Subscribe on YouTube
@FormulaBotanica talks to @SoloLondon founder and school graduate Naz Bashir about building an award-winning small indie beauty brand. #naturalformulation #startabeautybusiness #SoloSkinLondon
Click To Tweet
When you come across indie beauty founders on social media, you may feel overwhelmed. Their branding, websites and social channels seem so visually together and focused, while you may still be at the stage of wondering how to formulate, let alone build a business with a clear mission. To find out about life behind the scenes of an indie beauty brand, we spoke to Naz Bashir, a Formula Botanica graduate who is happy to keep her business small and just see where it takes her; no pressure involved.
Naz has three young children and so decided to take steps to grow Solo Skin London as and when she could. She is a clear example of someone who changed her life through formulating natural, organic skincare, but, as Naz explains, her entry point was to resolve her own skincare needs first. In learning to formulate professionally, Naz grew in confidence as a formulator and realised she was not alone with her skin issues. A business was far from her thoughts at the outset, but it is now her life's mission and very much a revenue stream for Naz and her family.
In this episode with Naz of Solo Skin London, you will hear:
How Naz decided to start a business when people beyond her immediate friends and family asked to buy her skincare. At this point, Naz realised she needed professional training and discovered the world of Formula Botanica's diploma and certificate courses.
That by formulating to address her own issues of sensitive skin and psoriasis and sharing her journey, Naz attracted a community of people with similar issues. Her empathy and support for them helped Solo Skin differentiate itself as a start-up brand.
How Naz started her Formula Botanica studies using her bedroom as a makeshift formulation space. Only later did she requisition her husband's home gym as her dedicated lab. Naz is a lesson in how to start a beauty brand on a small budget.
Naz launched as the pandemic hit and thought she would fail but events proved otherwise. Within six months of her launch, her hero product had won a Free From Skincare Award putting Solo Skin on the map. Her advice to others is to not overthink things and not to procrastinate; there is never a wrong time to start and everyone's journey into formulation is different.
Key takeouts include:
Naz's rule is to not compare yourself to other brands but to "stay in your own lane". Take your time as it's your personal journey.
Learning to formulate has had so many unforeseen benefits. Naz talks of how she now has grown in confidence; at the start, she never envisaged being able to run her own YouTube channel.
Running a business requires very different skills from formulating, but there is no reason why you can't learn on the job. Naz is now at the stage of considering outsourcing manufacturing and of investing in other areas of her business.
Naz says that formulation remains her happy and relaxing space. She still gets goose bumps thinking about the roller coaster journey that building Solo Skin has been. She credits her studies with Formula Botanica for giving her a new purpose in life as well as income.
Meet our guest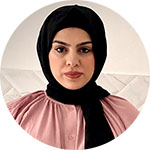 Naz Bashir is the CEO of Solo Skin London, an award-winning skincare range for sensitive skin. Solo Skin London won a Free From Skincare Award just six months after launching in 2020. Naz started her brand on account of her own skin frustrations including psoriasis and sensitive skin.
Naz studied Formula Botanica's Diploma in Organic Skincare Formulation and Certificate in Natural Cosmetic Preservation. Naz started out by formulating in her bedroom, then progressed to a small table and now has a purpose-built lab in which to develop her skincare range. Naz is a mother of three, works full time and loves sharing her journey as a psoriasis warrior.
Find out more about Naz and Solo Skin London on:
Solo Skin London website
Solo Skin London on Instagram
Solo Skin London on YouTube
Thank you for joining us for this episode of the Formula Botanica Green Beauty Conversations podcast. If you enjoyed listening, please share, subscribe and review this episode on
iTunes
,
Spotify
or
Youtube
so that more people can enjoy the show. Don't forget to follow and connect with us on
Facebook
,
Twitter
and
Instagram
.
Leave us a comment
comments