When entrepreneur Ekwy Chukwuji-Nnene was told by a major cosmetics conglomerate that "Black women buy anything we sell them", she was at first stunned and then angry. Founder of indie vegan haircare brand Equi Botanics, Ekwy was met with scepticism when she pitched her products to a global beauty firm.
Ekwy knew that they worked. Her formulations had helped resolve her own devastating hair issues and those of her daughters, and they had gained her a loyal community of early adopters. She knew also that there was a vast, untapped market of women of colour who were being ignored by the dominant, established beauty brands.
Why is it that well into the 21st century, the beauty industry still believes it need cater only to the Eurocentric beauty ideal of a white woman with straight hair? Podcast host and Formula Botanica CEO Lorraine Dallmeier invited Ekwy onto the show to talk not only about the challenges inherent in caring for coily, textured hair but also about the struggles facing beauty entrepreneurs of colour.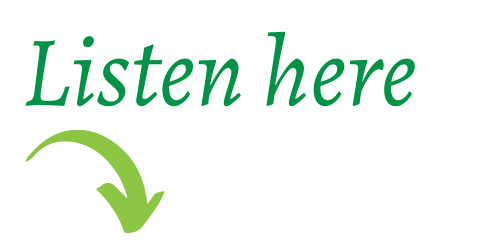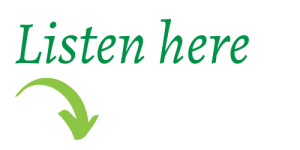 Subscribe on iTunes Subscribe on Spotify Subscribe on YouTube
@Equibotanics haircare brand founder Ekwy Chukwuji-Nnene talks to @FormulaBotanica of the struggles facing entrepreneurs of colour in an industry dominated by Eurocentric beauty ideals. #equibotanics #entrepreneursofcolour…
Click To Tweet
In this episode with Ekwy Chukwuji-Nnene, you will hear:
How, after facing devastating hair loss and scalp inflammation caused in part by the braiding and styling of textured and coily hair, Ekwy researched haircare products on the market but found they were unable to resolve the issues of coily and textured hair.
Coily and textured hair needs specially formulated products in order to not only deal with issues inherent in those hair types but also with damage created by hair braiding and extensions.
Ekwy learned from researching US-based haircare products aimed at textured hair that up to 70% of the formulations contained ingredients that were potentially damaging. Ekwy looked to botanical ingredients in formulating her products, focusing on African-origin oils like babassu and moringa, which are ideal for restoring textured hair.
Women of colour are discerning and know that the mainstream brands are doing them a disservice, so they are looking to indie beauty brands to fill the glaring gap in the market.
Key takeouts include:
With the blind acceptance of Eurocentric beauty ideals and so few cosmetic chemists and beauty executives drawn from Black communities or other minorities, it is inevitable that the dominant beauty ideal will continue to drive new product development in the mainstream beauty industry.
There are opportunities for beauty conglomerates to partner with innovative indie beauty brands catering to significant niche markets.
Indie brands struggle with core aspects of the business, such as purchasing supplies to ensure they have enough inventory. They must juggle budgets and decide where and how to invest the disposable cash they have. Seed investment and partnerships with mainstream brands would be ideal if the established industry could only realise the win-win benefits of this approach.
Equi Botanics and similar startup indie brands catering to customers of colour have built loyal customer bases (Equi sees 60% of its customers return). Their advantage lies in being answerable to their customers, in being able to put the face of a real person out there to support the brand and in knowing their market intimately.
Meet our guest: Ekwy Chukwuji-Nnene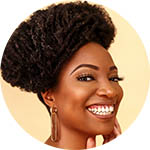 Ekwy is obsessive about solving problems. After losing her hair to scalp inflammation, Ekwy decided to solve her hair problems. She is the founder and CEO of Equi Botanics, a wholesome, vegan haircare solution for textured hair that has successful case studies for reversing alopecia to its name.
Her innovative approach to creating unique haircare products to repair our hair structure has garnered accolades from Vogue, Harper's Bazaar, Elle, Glamour, The Times Magazine, Woman & Home and the Stylist Magazine to name a few.
A mum of two and a former chartered management accountant who has consulted for L'Oréal, Conde Nast and the Financial Times, she has built Equi Botanics, bootstrapping it to multiple six figures. Ekwy is on a mission to inspire hair freedom all over the world for busy, high-performing women with textured hair by creating non-toxic, multi-purpose hair solutions.
Find out more about Ewky Chukwuji-Nnene and Equi Botanics:
Website: Equi Botanics
Instagram: @EquiBotanics
---
There's a wealth of information in our old episodes and we encourage you to go back and listen to them. If you want to hear more about some of the topics we covered, please do delve back into the podcast archives. We suggest listening to:
Episode 140: Changing how we talk about hair, in which Lorraine talks about sustainability in the haircare industry and how hard it will be to achieve sustainability without first addressing the issues people with textured hair face every day.
Episode 101: Dija Ayodele on why black skincare matters.
Episode 29: Talking about ethical, natural haircare – an interview with Akua of Sheabutter Cottage on the best ingredients for starting an ethical natural haircare brand.
Thank you for joining us for this episode of the Formula Botanica Green Beauty Conversations podcast. If you enjoyed listening, please share, subscribe and review this episode on
iTunes
,
Spotify
or
Youtube
so that more people can enjoy the show. Don't forget to follow and connect with us on
Facebook
,
Twitter
and
Instagram
.
Leave us a comment
comments