Formula Botanica and podcast host Lorraine Dallmeier closes most episodes with a call asking us to seek out beauty brands that are true innovators and are shaping a more sustainable future for the industry.
Some beauty brands are cajoled into action on sustainability by their customers or competitors. Others, meanwhile, are not waiting around. They are taking the lead and cooperating in setting themselves the highest environmental and social standards to hold their beauty businesses to account. B Corp Beauty businesses are in this latter group.
But what is B Corp, and what role does a sub-set group called the B Corp Beauty Coalition play? If you haven't heard of B Corp, a forward-thinking, non-profit organisation, or the active lead taken by over 60 of its beauty brand members, it is time to put them both on your radar when you wish to shop for sustainable beauty. Lorraine talks to Shaun Russell, founder of B Corp-certified, Scandinavian fragrance and lifestyle company Skandinavisk, who is also co-founder and chair of B Corp Beauty Coalition, an initiative of over 60 B Corps worldwide united in working to improve the sustainability standards of the beauty industry.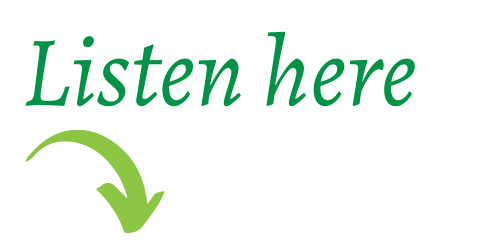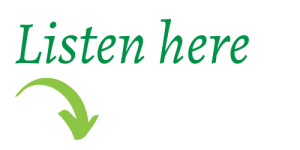 Subscribe on iTunes
Subscribe on Spotify
Subscribe on YouTube
View this post on Instagram
Not sure what a B Corp business is? @FormulaBotanica podcast talks to B Corp Beauty Coalition's Shaun Russell @Skandinavisk on this ultimate of certification schemes. #BCorpBeauty #BCorp #sustainablebeauty
Click To Tweet
In this episode on B Corp Beauty, you will hear why:
B Corp can be considered the certification body above all others as its rigorous, stringent processes cut across all sectors (not just beauty) and cover the social and environmental impacts of an entire business rather than focusing on single issues like carbon outputs or sustainable product design.
Being a B Corp business is far more about what you still need to achieve and do better at than about giving plaudits for what you have achieved. In this way, it provides a constructive, actionable roadmap for companies.
B Corp Beauty Coalition was the brainchild of a few B Corp beauty brands who wanted to see not only their businesses strive to achieve the highest social and environmental standards but also to make an impact on the wider beauty industry. It has grown to over 60 members, and while separate from B Corp, it is supported by them.
The coalition is in its early days, but has already devised a "Navigator" system, which is freely accessible online, to help beauty companies and beauty shoppers make more informed sustainability-oriented choices. The Navigator covers three core silos of the beauty industry: sustainable packaging, greener logistics, and ingredient sourcing.
Key takeouts include:
B Corp membership is based on a stringent self-assessment in which companies must attain a minimum of 80 out of 200 points. This is followed by a B Corp audit with a reassessment every three years. Most companies achieve 80-100 points, and a mere handful gain 120-150. The "points left on the table" indicate the areas for businesses to improve on.
Shaun Russell acknowledges that B Corp is still relatively unknown as a certification scheme and that its voice is lost in the plethora of schemes. This is mainly because larger B Corp businesses have viewed the process as a guide for changing internal company processes and less as a customer-facing tool. This is now changing as more SME B Corp companies come on board and see the huge value in attaining such demanding standards.
Don't talk about beauty "consumers"! Russell urges us to ditch the word consumer, seeing it as a 20th-century anachronism. The word consumer values us only as tools of growth. Instead, we should talk about ourselves as citizens, as this emphasises our role and responsibility towards society and the environment.
With the sector-specific layer of goals the Coalition is adding over and above those of B Corp membership, you can be assured that a B Corp Beauty Coalition member is accountable to the ultimate in social, ethical, and environmental standards.
Meet our guest: Shaun Russell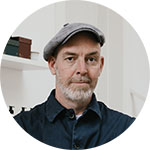 Shaun Russell is the founder of Skandinavisk, a fragrance specialist for home and body that is available in more than 40 countries and driven by a mission to inspire the world to live more Scandinavian. Skandinavisk became a Certified B Corporation in 2019, meeting the highest standards of social and environmental impact.
In 2022, Shaun helped co-found and accepted the role of Chair of the B Corp Beauty Coalition, a collective action initiative of over 60 B Corps worldwide united to work together to improve the sustainability standards of the beauty industry.
Find out more:
Website: Skandinavisk
Instgram: @Skandinavisk
B Corp Beauty Coalition
B Corp Beauty on Linkedin
---
If you want to hear more about some of the topics we covered, please do delve back into the podcast archives. Go and listen to:
Episode 119: an interview with Yashi Shrestha of Novi to talk about transparency in beauty.
Episode 120: How many beauty certification schemes do we need?
Episode 142: in which we ask the question: How can you formulate change?
Thank you for joining us for this episode of the Formula Botanica Green Beauty Conversations podcast. If you enjoyed listening, please share, subscribe and review this episode on
iTunes
,
Spotify
or
Youtube
so that more people can enjoy the show. Don't forget to follow and connect with us on
Facebook
,
Twitter
and
Instagram
.
Leave us a comment
comments