Formula Botanica Director Lorraine Dallmeier was recently interviewed by e.learning age to learn more about her job. e.learning age is the magazine run by the Learning Technologies Awards, where Formula Botanica won the 2016 gold award for "Excellence in the Design of Learning Content".
e.learning age provides the latest news, views, features and case studies from the world of learning, development and technology. It offers the broadest possible media reach of the learning, development and technology communities and makes it one of the most powerful multimedia platforms in this sector. e.learning age magazine is circulated to approximately 40,000 e-learning and learning technology professionals globally.
In this interview, Lorraine shares her story of having grown Formula Botanica from a tiny one-woman website to an international award-winning school. Lorraine originally took over Formula Botanica in early 2014.
Click on the image to read the interview in full.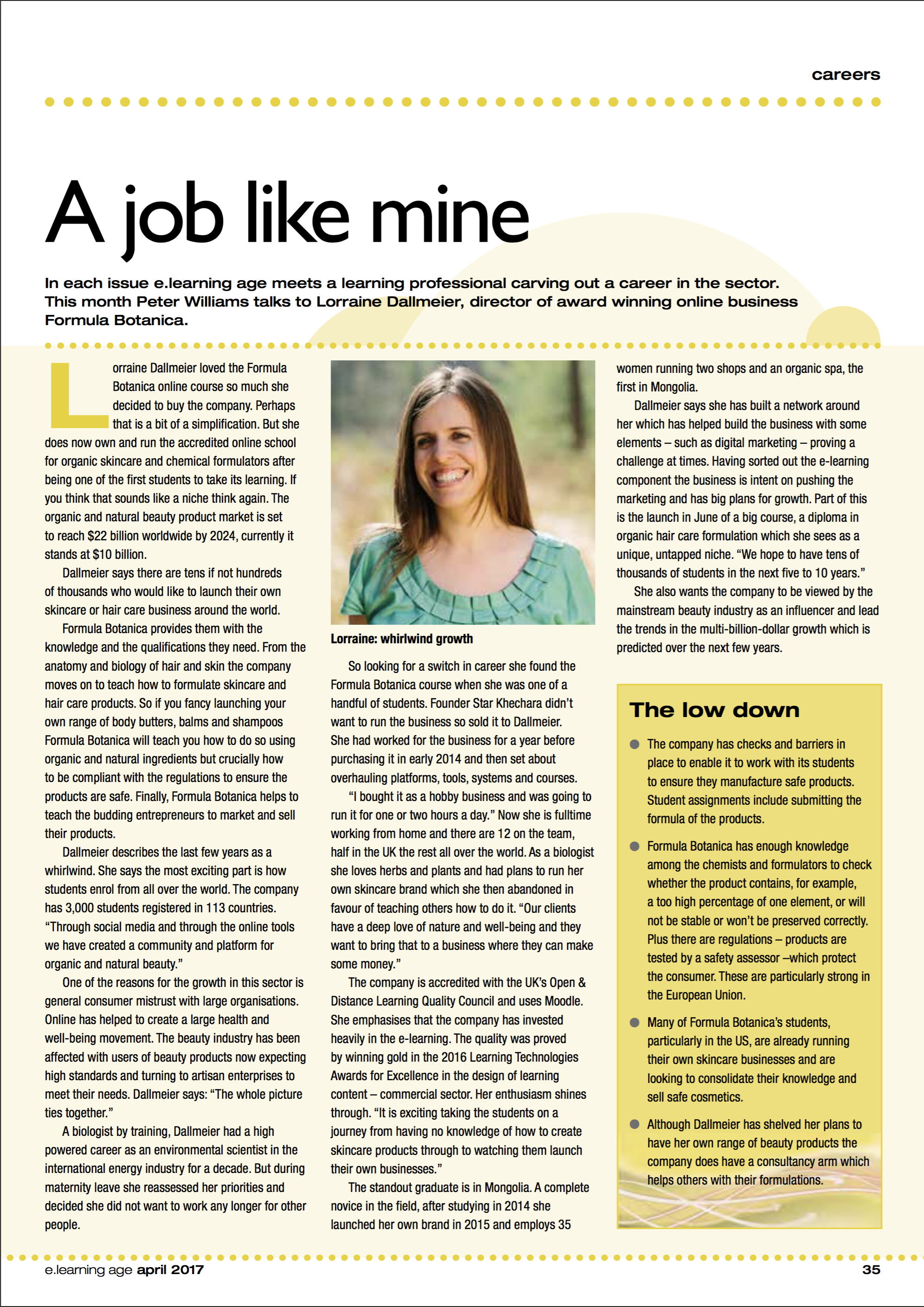 ---
If you want to connect with Lorraine, she regularly hangs out in Formula Botanica's free networking group: the Skincare Entrepreneur Mastermind on Facebook.
Follow Lorraine online on the following platforms:
Leave us a comment
comments
Lorraine Dallmeier is a Biologist, Chartered Environmentalist and the CEO of Formula Botanica, the award-winning online organic cosmetic science school. Read more about Lorraine and the Formula Botanica Team.