The use of natural plant oils in skincare dates back millennia and is deeply rooted in various cultures around the world. Many ancient civilisations recognised the benefits of plant oils for their skincare and medicinal properties. They used various natural oils such as jojoba, castor, olive, and sesame seed oils, and many others which would have been produced by a basic, cold-pressing technique.

The application of oils as a final step (or on its own) in the skincare routine helps improve the moisture content of the skin by creating an occlusive barrier to lock in moisture and thereby keep the skin hydrated. Many natural plant oils contain essential nutrients like vitamins, antioxidants and minerals that are beneficial for the skin. These nutrients contribute to skin health by providing nourishment and supporting the skin's natural functions.

The application of vitamin C at certain concentrations on the skin has many effects, that have been proven over the years. Vitamin C's effects on skin texture, collagen synthesis, and keratinocytes contribute to a healthier, more radiant appearance. Regular use of vitamin C-containing skincare products can help address issues like uneven skin tone, fine lines, wrinkles, and a lackluster complexion.

Vitamin C in skincare products can be present in different forms. Since L-ascorbic (the chemical name of vitamin C) acid is naturally water soluble, vitamin C used in oil-based formulations must be processed to be oil-soluble so as not to give rise to stability issues. Advanced forms of vitamin C derivatives have been developed and we cover several, along with other important aspects of formulating with the vitamin, in these blog posts:
Best forms of vitamin C in skincare
4 vitamin C skincare myths every formulator should know
Oil solubility brings the advantage of adding vitamin C into completely waterless formulations, which offers the prospect of a new concept of cosmetic formulations able to include forms of vitamin C without the need to use an emulsifier.
Vitamin C serum: key ingredients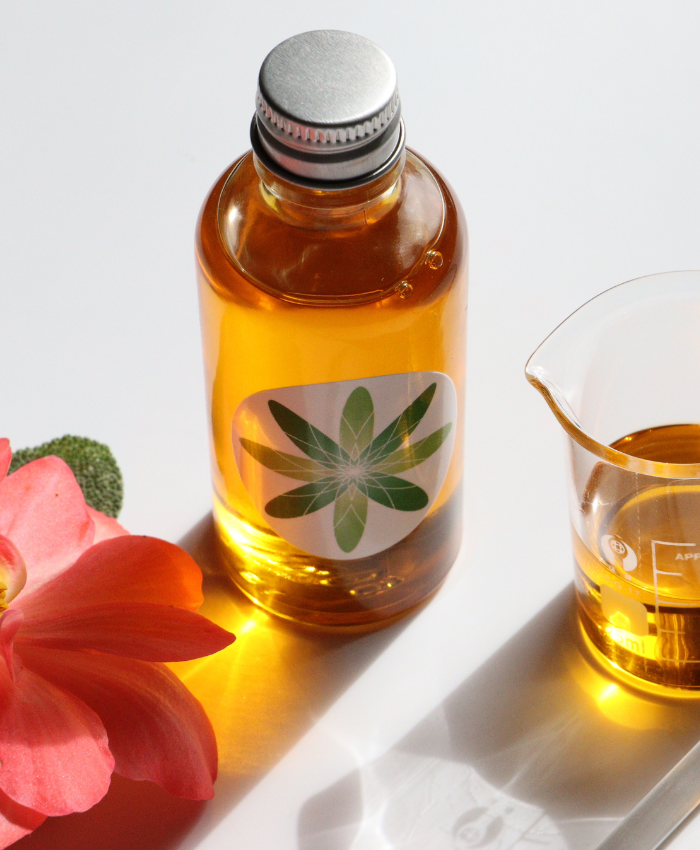 Sesame seed oil is a yellowish liquid with a distinctive scent typical of sesame. It is frequently used in skincare for its moisturising, antibacterial, purifying, and reparative properties.

Cotton seed oil brings a touch of luxury and uniqueness, and is known for its nourishing and skin-protecting properties.

Ascorbyl tetraizopalmitate is an oil-soluble form of vitamin C, that helps protect the skin from free radicals caused by UV radiation, pollution, and other environmental stressors. This antioxidant action can help mitigate the signs of premature skin ageing, such as fine lines, wrinkles, and hyperpigmentation or sunspots. It also has a key role in collagen synthesis.

Green coffee oil is rich in antioxidants, including chlorogenic acid and tocopherols (vitamin E), which help protect the skin from damage caused by free radicals and environmental stressors. This can contribute to a more vibrant and radiant complexion.

Evening primrose oil contains fatty acids, including gamma-linolenic acid (GLA), which can help maintain the skin's moisture barrier. Applying evening primrose oil topically can help moisturise the skin and prevent dryness.

Marigold CO2 extract is well known for its anti-inflammatory properties. It can help soothe and calm irritated skin, making it suitable for sensitive or inflamed skin conditions such as eczema, dermatitis, and sunburn.

Tocopherol is an antioxidant, providing a protective effect for ingredients prone to oxidation.

Manuka essential oil is an essential oil with a honey-like, sweet scent, very popular in perfumery. It gives the formula an appealing, subtle fragrance.
Our formulation: vitamin C serum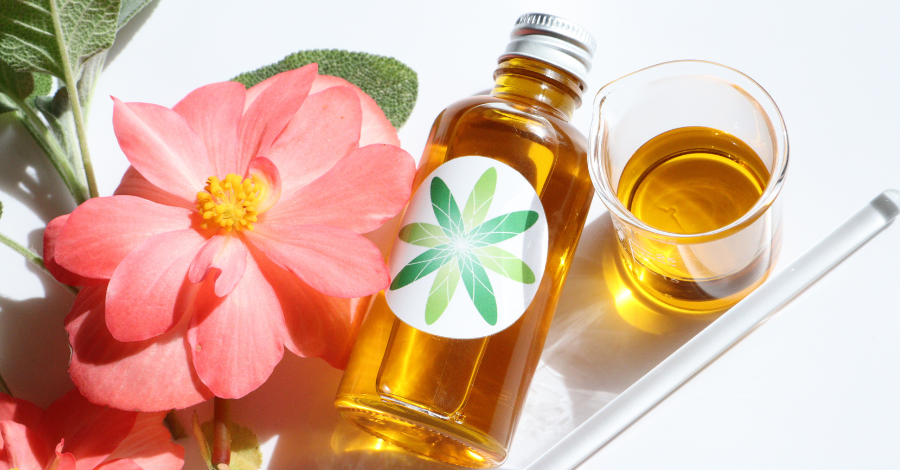 Makes: recommended trial batch size: 100g.
Formulation: a cold process.
Time taken: 15 minutes.
Level: beginner-level formulation to personalise and adapt.
| | | | |
| --- | --- | --- | --- |
| Phase | Ingredients | INCI | Weight (g) |
| A | Fractionated coconut oil | Caprylis capric triglycerides | 61.25 |
| A | Sesame seed oil | Sesamum indicum seed oil | 10.00 |
| A | Cotton seed oil | Gossypium herbaceum seed oil | 10.00 |
| A | Evening primrose oil | Oenothera biennis oil | 10.00 |
| A | Green coffee oil | Coffea arabica seed oil | 5.00 |
| B | Ascorbyl tetraizopalmitate | Ascorbyl tetraizopalmitate | 3.00 |
| C | Vitamin E | Tocopherol | 0.60 |
| C | Manuka essential oil | Leptospermum scoparium branch/leaf essential oil | 0.10 |
| C | Marigold CO2 extract | Calendula officinalis flower extract | 0.05 |
| | | | Total: 100.00 |
Equipment:
Scales
Glass beakers
glass rods or stainless steel spoons
Pipettes
Suitable container – pipette/dropper bottle ideal
Method of Manufacture
Preparation

Sanitise your utensils and work area, and wear appropriate PPE according to GMP.

Weighing out

Weigh each of the oils in Phase A into a large glass beaker. Weigh them out carefully, taring (returning to zero) the scales after each addition. If you are concerned about weighing your oils accurately, weigh each oil individually into a separate small beaker before transferring to the single large beaker. Blend all the oils together well.

Vitamin C

Weigh out the Phase B oil, the Vitamin C (Ascorbyl tetraizopalmitate), into a separate beaker. Add it to the beaker with the Phase A oils and blend them together well with a stirring rod.

Add the scented oils

Now add the manuka essential oil and marigold CO2 extract to the other oils and blend them in well.

Decant and date

Transfer the oil blend to a suitable bottle with a dropper or an applicator top and label with the name, date and batch number.
Formulation notes
This is a simple oil-based formula, full of modern and highly-efficient actives. When formulating with natural plant oils and oil-soluble compounds that are prone to oxidation, always use an antioxidant. You can use tocopherol or rosemary extract to prevent oxidation. Since this is a waterless formula, we do not need to add a preservative.
Suggested suppliers
Many of the suppliers below ship internationally. We have given their home country base.

Aromazone (EU). – stocks manuka essential oil, marigold CO2 extract and sesame seed oil.
Aromantic (UK)
Alexmo Cosmetics (EU) – stocks Ascorbyl tetraizopalmitate.
Manske (EU)
Soap Kitchen (UK)
Elemental (EU)
Lotioncrafter (USA)
Essential Wholesale (USA)
O&3 – the Oil Family (UK/EU)
Go Native (New Zealand)
Naturally Balmy (UK)
Soap & More (Canada)
Mystic Moments (UK) – stocks green coffee oil.
FREE FOUNDATION COURSE
How to become an
Organic Skincare Formulator
By providing your details, you agree to receive additional educational & marketing emails from Formula Botanica, which further introduce our curriculum. Your data is never shared or sold. Read our

Privacy Policy

.
FREE TRAINING
How to become an
Organic Skincare Entrepreneur
Join over 100,000 other Formulators

By providing your details, you agree to receive additional educational & marketing emails from Formula Botanica, which further introduce our curriculum. Your data is never shared or sold. Read our

Privacy Policy

.
FREE TRAINING
How to become an
Organic Skincare Entrepreneur
Join over 100,000 other Formulators

By providing your details, you agree to receive additional educational & marketing emails from Formula Botanica, which further introduce our curriculum. Your data is never shared or sold. Read our

Privacy Policy

.
Leave us a comment
comments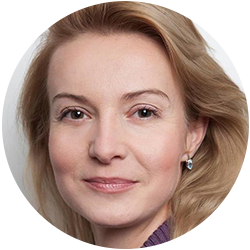 Miroslava is a grading tutor at Formula Botanica. She has a Ph.D in neuroscience, expertise in biology and chemistry, and a lifelong passion for natural cosmetic formulation.