Whether you're new to the world of cosmetic formulation or you already have some experience, you've almost certainly come across calendula. Also known as pot marigold or common marigold, this aromatic plant is a staple ingredient in formulating and offers numerous skincare benefits.
Calendula has a long reputation among herbalists and formulators. Its documented history goes way back to ancient Egypt, and it remains popular today due to its affordability, accessibility, and ease of use.
Many Formula Botanica students love incorporating calendula extracts into their natural formulations because of their calming and anti-inflammatory effects. We'll show one student's gorgeous calendula formulation later to inspire you to make this super versatile ingredient part of your creations too.
Before we do, this guide will take you through everything you need to know about calendula as a cosmetic ingredient, from its historical significance to its chemical makeup. We'll also explore the different types of calendula extracts available and their specific benefits, so you can use them in formulations ranging from emulsions to cleansing bars and micellar waters.
First, let's take a quick trip through history to uncover the many uses of calendula over the centuries.
Traveling with calendula from Ancient Egypt to today
Ancient Egyptians and Romans embraced calendula for both traditional medicine and cosmetics. Fun fact: in the 12th century, people even used calendula as a food colouring substitute for cheese when saffron wasn't readily available. Throughout folklore and Western herbal medicine, this aromatic plant gained a reputation as a remedy and for its cosmetic benefits.
Calendula officinalis, the plant responsible for calendula extracts, has vibrant yellow to deep-orange flowers with a mild floral aroma. Its petals find wide application in cosmetics and perfumery. It's important to note that Calendula officinalis is not the same as Tagetes erecta, which belongs to the same botanical family, the Asteraceae family.
In cosmetics, calendula extracts are commonly used in products designed for sensitive, irritated, or inflamed skin. Why? Well, calendula stimulates the regeneration of skin cells and provides a calming effect. The petals of calendula possess anti-inflammatory, antioxidant, antiseptic, antibacterial, and analgesic properties. It's quite the plant to get formulating with.
Our student Valentyna Naboka used calendula in this gorgeous cream below for her Diploma project. As it is aimed at calming irritated skin, she chose calendula macerated in sunflower oil as a star ingredient and added turmeric for extra colour as well as chia seed oil. Valentyna is planning to launch a children's skincare line (@botanickids), and calendula suits her theme as it is a well-tolerated versatile ingredient.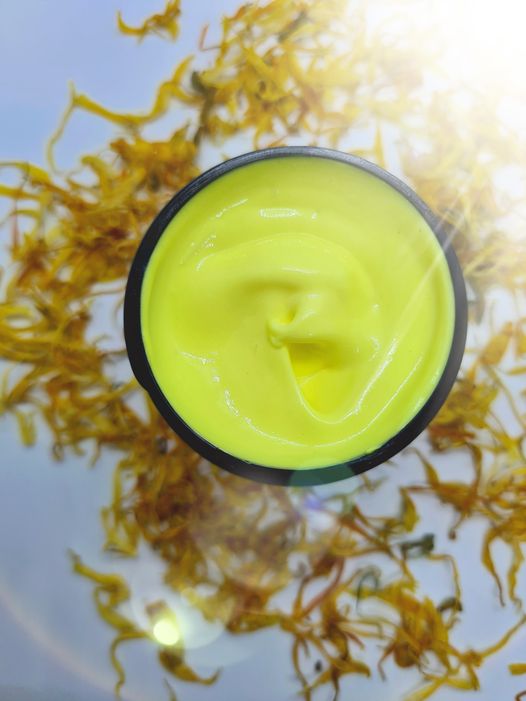 Now, let's look into the fascinating chemical compounds found in calendula petals. Get ready for a mini cosmetic science lesson.
Calendula's secret ingredients: the power inside its petals
Calendula officinalis contains terpenoids, flavonoids, coumarins, quinones, saponins, mucilage, carotenoids, volatile oils, and amino acids (i). Among these compounds, calendic acid stands out as an unsaturated fatty acid with impressive anti-inflammatory properties (ii, iii).
Another compound to note is quercetin, which offers anti-inflammatory and anti-histaminic activities, making it beneficial for itchy skin and sun-induced oxidative damage. Calendula petals contain additional compounds like hesperidin, rutin, and lutein, which possess anti-ageing and antioxidant properties. Catechol and pyrogallol, moisturising tannins found in calendula petals, help improve skin hydration and repair the skin barrier.
As you can see, there is a lot going on inside calendula's petals. For now, don't be overwhelmed by the list of chemical compounds. Formula Botanica courses take you through how to research ingredients to understand these kinds of properties. Take a look also at these helpful blog posts:
How to research cosmetic ingredients for organic skincare
5 tips on how to buy natural cosmetic ingredients
The formulator's guide to INCI
Now that we've explored the wonders of calendula, let's discuss the different types of calendula extracts and how to use them in your formulations. This will give you a practical perspective on the science we've covered so far.
Fun formulation with different calendula extracts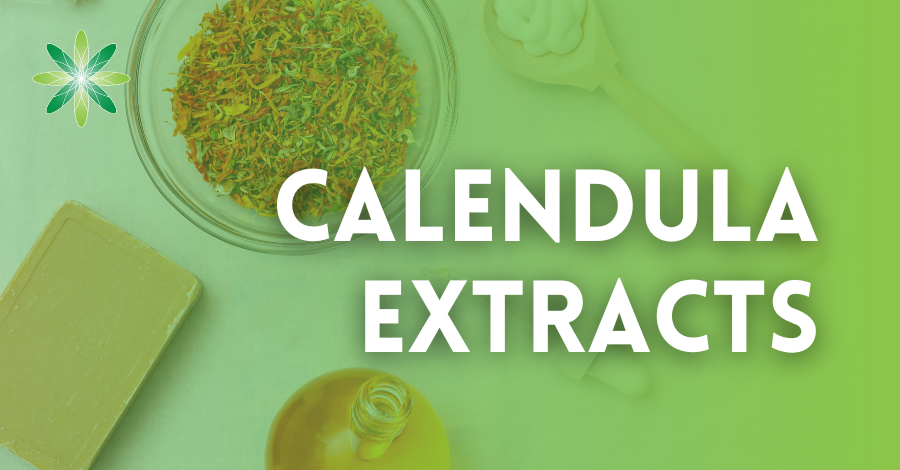 Calendula hydrosol is a colourless liquid obtained through steam distillation. It has a sweet honey-like scent and can be used as a substitute for distilled water in your formulations, adding a pleasant aroma and soothing properties. Think about using it to replace some of the water phase in products like serums, lotions, creams, or toners. For more on working with hydrosols, see:
Calendula macerate is next on our list, and rightly so, as it's a super popular botanical extract that can be used in a wide range of formulations. It is created by macerating dried calendula petals into carrier oils like sunflower, olive or sweet almond. You can use this delightful golden macerate at a concentration of between 5-10% in your natural formulations, ensuring you don't exceed a temperature of 45°C. Keep it protected from light and oxygen when storing it to prevent oxidation. If you love the idea of making your own macerates, see these articles for guidance:
How to make macerated oils
8 best oils for botanical oil infusions
7 steps to choose the right botanical oil for macerations
Calendula glycerite is a water-soluble botanical ingredient made by macerating dried calendula flowers in glycerine. Making glycerites is a fun way to include calendula and other herbs and plants growing locally to you in your formulations. Use calendula glycerite in water-based formulations or emulsions at a concentration of up to around 5%. Glycerine can be sticky on the skin at higher percentages, but feel free to use more if it fits your formulation design. Test your trials to judge how they feel on your skin. You can even use it as a substitute for vegetable glycerine, especially in formulations created at lower temperatures.
The formulator's guide to glycerites in skincare
10 reasons to love glycerine in your skincare
Calendula CO2 extract is another oil-soluble extract and may end up being a go-to in your formulator's store cupboard. This extract is obtained through supercritical CO2 extraction and is rich in phytochemicals, adding antioxidant properties to your formulations. It can also be used as a fragrance. We recommend using it at a concentration of 0.1 to 0.3% in the cool-down phase. In some cases, the CO2 extract can solidify at room temperature, so gently warm it in a bain marie / water bath and stir before use if needed.
If you don't know what a CO2 extract is, we have you covered in our formulator's guide:
Calendula powder – Last, but not least is this useful dried form of calendula that is dispersible in water and ideal for adding to the water phase of your emulsions or in small amounts to anhydrous formulations. Try making a simple body butter and adding calendula powder right at the end, once you've achieved the desired texture. This formulation will guide you:
Calendula petals – Let's not forget about the dried calendula petals themselves. These can be used in anhydrous formulations for their aesthetic appeal or to create your own macerations. Just remember to ensure the petals are really dehydrated and free of moisture before adding to a formulation or using in macerates. Moisture could become a breeding ground of bacteria, yeasts and mould that will contaminate your product, making it unsafe.
Calendula – the formulator's versatile friend
To wrap up then, calendula is an incredibly versatile ingredient in cosmetics that deserves a spot in your formulation cupboard, regardless of your level of experience. Its long history both as a herbal remedy and in cosmetics speaks volumes about its effectiveness. With its array of anti-inflammatory and antioxidant properties (iv), calendula is a superstar ingredient that, while familiar, cheap and easy to source, can be used to add invaluable, skin-beneficial properties to almost any formulation type.
Now it's your turn to get creative with your own calendula-inspired formulations. Don't forget to share your experiments with the Formula Botanica community on social media. We can't wait to see what you come up with.
References and further reading
(i) Arora et al., 2013. A review on phytochemistry and ethnopharmacological aspects of genus Calendula.
(ii) Dulf et al., 2013. Fatty acid composition of lipids in pot marigold (Calendula officinalis L.) seed genotypes.
(iii) Butnariu, M., Coradini, C.Z., 2012. Evaluation of Biologically Active Compounds from Calendula officinalis Flowers using Spectrophotometry.
(iv) Kodiyan, et al., 2015. A Review of the Use of Topical Calendula in the Prevention and Treatment of Radiotherapy-Induced Skin Reactions.
FREE FOUNDATION COURSE
How to become an
Organic Skincare Formulator
By providing your details, you agree to receive additional educational & marketing emails from Formula Botanica, which further introduce our curriculum. Your data is never shared or sold. Read our
Privacy Policy
.
FREE TRAINING
How to become an
Organic Skincare Entrepreneur
Join over 100,000 other Formulators
By providing your details, you agree to receive additional educational & marketing emails from Formula Botanica, which further introduce our curriculum. Your data is never shared or sold. Read our
Privacy Policy
.
FREE TRAINING
How to become an
Organic Skincare Entrepreneur
Join over 100,000 other Formulators
By providing your details, you agree to receive additional educational & marketing emails from Formula Botanica, which further introduce our curriculum. Your data is never shared or sold. Read our
Privacy Policy
.
Leave us a comment
comments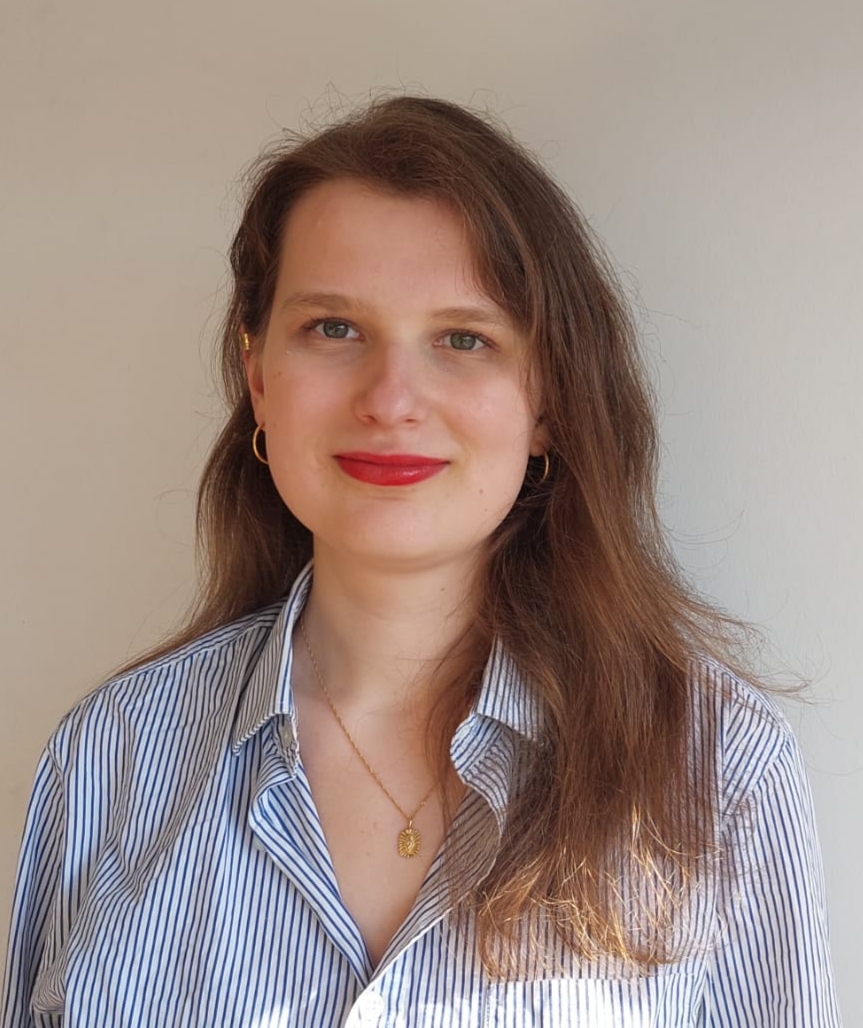 Ariane is a published journalist, blog writer, and content creator for Formula Botanica. Her areas of focus include beauty, human interest, and arts and culture. Ariane has also been a member of the Formula Botanica community since 2021 and is completing the International Skincare Entrepreneur Program.