Are you a person who shampoos daily? Do you also have a shelf full of other haircare products like conditioners, detanglers, moisturisers, serums, leave-in shampoos and conditioners, sun protection products, styling gels, foams, hair fragrances, sprays, waxes and more? If this sounds like your haircare routine, then it might be time to think like a minimalist. Not only will your hair – and more importantly, your scalp – thank you for it, but you will also be adopting a more sustainable haircare routine.
We have talked on the podcast before about skinimalism, and now we are seeing the same concept applied to haircare. Joining Formula Botanica CEO Lorraine Dallmeier on the podcast to talk about minimalism in haircare is Suzanne Soto-Davies, founder of eco-friendly haircare brand Truu by Nature Obloom. Suzanne is also a Formula Botanica Student Mentor and Course Lead for our Diploma in Organic Haircare Formulation. If you currently use only shampoo and conditioner and think you are already on track as a haircare minimalist, listen in as you will be surprised to hear what Suzanne has to say about that daily shampoo too.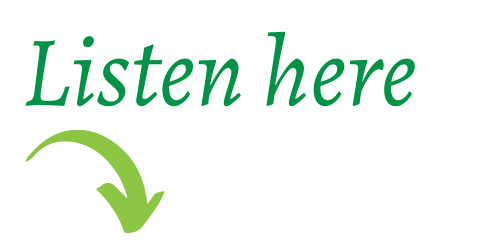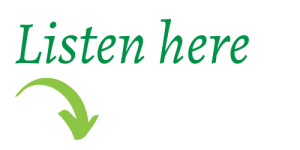 Subscribe on iTunes
Subscribe on Spotify
Subscribe on YouTube
Do you shampoo daily or have a shelf of haircare products? The @FormulaBotanica podcast covers the trend for minimalist haircare. #naturalhair #organichaircare #haircaretrends
Click To Tweet
In this episode on sustainable haircare, you will hear:
Hair care is complex as it needs to take into account the health of two different yet interrelated physiological aspects – the hair and the scalp.
By using myriad haircare products and shampooing daily, we burden the environment. We are using excessive product, are wasteful with energy, generate a lot of packaging waste and are also pandering to a beauty industry that fosters overconsumption.
Adopting a simple, "less is best" haircare routine does not mean we compromise on results. We need to train our minds to accept that a natural, organic shampoo, for example, may not foam like mainstream ones do but can be just as efficacious. It is also likely not to contain harsh surfactants that can play a part in causing hair damage and loss.
The scalp's microbiome is often overlooked in haircare routines, but its health is fundamental to giving us healthy hair. Suzanne describes the scalp microbiome as a unique eco-system akin to a miniature "rainforest." Our scalp's natural oils should not be stripped away by frequent washing. She is an advocate of "release the grease" so it can do its natural job of helping our scalp and hair remain healthy.
Key takeouts include:
There is no set number of haircare steps we should all undertake, as everyone's hair is different and is affected by our environment, age, genes, hormones, diet and so on. However, we can all explore more sustainable options by using more multipurpose haircare products, like combined solid shampoo and cleanser bars.
Cosmetics' marketing has told us we need multiple, different mainstream haircare products. But if you examine these products' ingredients, you often discover the same ones used liberally across product ranges and in products supposedly aimed at different haircare steps or needs.
What works for our hair now may not work so well in a few months' time. We need to swap products and be prepared to change haircare routines to address changes in our hair structure and health from season to season.
Some ingredients in natural, botanical haircare products may seem indulgent or expensive. However, ingredients such as argan oil, shea butter or coconut oil are highly effective in nourishing and protecting the hair so we can save by using fewer and also less of these types of products.
Meet our guest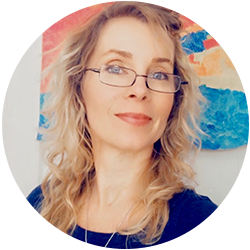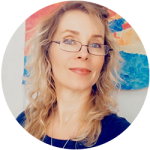 Suzanne Soto-Davies is a Student Mentor, Course Lead for Formula Botanica's Diploma in Organic Haircare Formulation, and owner of haircare-focused indie beauty brand Truu by Nature Obloom. Suzanne wrote our step-by-step guide on how to make natural haircare products for this blog.
Find Suzanne:
Website: Truu by Nature Obloom. Obloom Haircare on Instagram:
Related podcast episodes on haircare and sustainability you might like to listen to include:
Podcast 29: Talking ethical natural haircare with Akua Wood, founder of Sheabutter Cottage.
Podcast 61: Skinimalism – the age of minimalist skincare.
Podcast 94: How do we make solid formulations feel luxury?
Thank you for joining us for this episode of the Formula Botanica Green Beauty Conversations podcast. If you enjoyed listening, please share, subscribe and review this episode on
iTunes
,
Spotify
or
Youtube
so that more people can enjoy the show. Don't forget to follow and connect with us on
Facebook
,
Twitter
and
Instagram
.
Leave us a comment
comments