Indie beauty and the organic and natural cosmetics sector have typically focused more on skincare than haircare. This is to be expected; people can be reluctant to change their haircare routines and products once they have found brands that work for them. There are other reasons too for natural haircare lingering behind, such as the perceived higher cost of using shampoos and conditioners with precious natural ingredients that are immediately washed off.
However, we are witnessing an exciting rise in the number of natural haircare brands and also in consumer awareness of the need to seek out more sustainable haircare products too. The tide is turning for the dominance of mainstream haircare, not least on account of some recent high-profile product recalls in the sector.
To discuss the kind of changes we need to make the haircare sector more sustainable and, as brand founders, see natural, indie haircare leading the way, Formula Botanica CEO and podcast host Lorraine Dallmeier talks to Jana Blankenship. As the founder, CEO and lead formulator of green beauty haircare and B Corp company Captain Blankenship, Jana made a conscious decision a couple of years ago to pivot her business to focus solely on haircare and embed sustainability into its operations.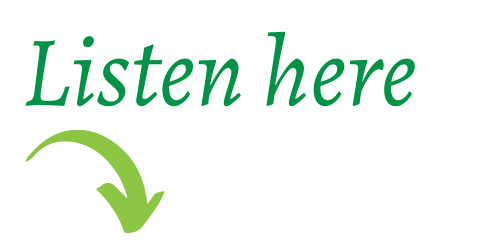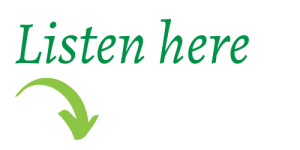 @FormulaBotanica podcast talks to Jana Blankenship, CEO, founder and lead formulator @CaptBlankenship about why sustainable haircare is still a new frontier.
Click To Tweet
View this post on Instagram
In this episode with Jana Blankenship, you will hear:
How Jana launched her business in 2009 in her kitchen as she explored ways to replace her conventional cosmetics with "clean swaps". She and others like Meow Meow Tweet (whom we interviewed in podcast 109 about its refillables' scheme) were pioneers in a relatively new naturals' market.
Compared to skincare, the clean haircare sector is growing slowly, but now that consumers are demanding greater transparency about the ingredients in their haircare, not just skincare, on account of some mainstream product recalls, there is a changing mindset and growing demand for clean haircare too.
Consumers have long been prepared to pay the right amount for clean, natural skincare products, but were less willing to do so for haircare. However, clean haircare brands offering more sophisticated, efficacious products are now on the market. Even leading retailers are now looking for sustainable haircare products with 100 percent natural, functional ingredients.
It is an exciting time for indie brands to focus on the natural haircare sector, as there are now far more ingredient options to formulate with than ever before. It is still a beauty sector with plenty of space for innovation and new brand launches.
Key takeouts from this episode include:
It is possible to buck the age-old beauty industry trend of needing to be present in the market by constantly bringing out new products. By creating a tightly-focused, sustainable haircare line, perhaps embracing just around 5-7 products and including a USP hero ingredient, indie haircare brands can make their mark.
A small indie brand cannot realistically sustain a 30-product range, especially when only some products will prove best sellers. Take your time in R&D and make timeless haircare products that get you loyal, repeat customers.
Captain Blankenship creates products effective for all hair types and talks of helping people release their natural "wildest mane ever," rather than fitting us into hair type categories such as straight, curly, coily, and wavy hair. Jana predicts there will continue to be space for both all-hair-type and category haircare products.
Sustainability has to be an integral part of all aspects of a haircare business, from affecting decisions on the sourcing of ingredients to the packaging. Captain Blankenship direct sources from farmers and producers (in particular for its hero, sustainable ingredient seaweed) and swapped to aluminium packaging which is infinitely recyclable and requires no outer box.
Meet our guest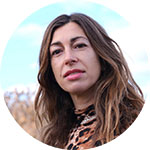 Founded in 2009, Captain Blankenship is a green beauty company based in New York's Hudson River Valley that makes wildly effective, clean haircare with organic ingredients and sustainable packaging. Social and environmental responsibility are at the heart of the company, which is a B Corp as well as MadeSafe approved, Leaping Bunny Certified and part of 1% for the Planet.
Captain Blankenship was born out of Jana Blankenship's desire to create organic beauty products that foster a direct link with nature. Since its birth in Jana's kitchen, the company has grown into a full product line sold at Credo Beauty, The Detox Market, Grove Collaborative and over 200 stores in the US, as well as internationally.
Jana is the author of Wild Beauty (2019), a holistic primer for green beauty. It is rich in practical wisdom, anecdotes and 45 DIY recipes for natural perfumes, skincare, haircare, bodycare, teas and tonics. She is co-author of the forthcoming book, Seasonal Family Almanac (2023). She lives in New Paltz, NY, with her husband, two children, two dogs and a cat.
Find out more about Captain Blankenship:
Website: captainblankenship.com – Jana's books mentioned in the podcast are available on the site.
Instagram: @captainblankenship
If you would like to hear more about some of the topics we covered, please delve back into the podcast archives. Do listen to:
Episode 139 – in which I interview Formula Botanica student mentor and Haircare Diploma course lead Suzanne Soto-Davies on why less is best in sustainable haircare.
Episode 140 – in which I discuss attitudes toward hair, including hair discrimination.
Episode 111 – Jana mentioned the PACT Collective, which was co-founded by Mia Davis, VP of Sustainability and Impact at Credo Beauty, who discusses the sustainability of beauty samples in this episode.
Thank you for joining us for this episode of the Formula Botanica Green Beauty Conversations podcast. If you enjoyed listening, please share, subscribe and review this episode on
iTunes
,
Spotify
or
Youtube
so that more people can enjoy the show. Don't forget to follow and connect with us on
Facebook
,
Twitter
and
Instagram
.
Leave us a comment
comments