Retinol has long been considered the gold standard ingredient in anti-ageing skincare, but people are increasingly moving away from it and looking for natural alternatives to retinol that have fewer side effects.
This comes as no surprise as the natural and organic beauty market is growing fast, and, in response, manufacturers are constantly researching natural alternatives to synthetic, high-performance ingredients. Right now, retinol alternatives that target fine lines and wrinkles, among other skin concerns, are trending and cosmetics brands and consumers are seeking options that cause less irritation than synthetic retinoids.
The demand for natural retinol alternatives creates an amazing opportunity for natural skincare formulators and indie beauty brands. They could present you with a chance to stand out in the market and to work with new and exciting high-performance ingredients.
In this formulator's guide, you will learn about retinol, how it works, why people are moving away from it, and the top 5 natural retinol alternatives.
What is retinol?
Retinol is one of the many forms of vitamin A, a group of oil-soluble compounds that are essential for various biological functions in our bodies (i). These are called retinoids and can be obtained from either dietary or cosmetic sources.
Vitamin A was first discovered and isolated in the 1910s, which led to the synthesis of retinoic acid (the active form of vitamin A) that is is still widely used today in acne treatments. Since it is so potent, it is not available as a cosmetic ingredient, and can only be used in very low amounts, and under dermatological control.
Instead, formulators can use other retinoids; the most popular ones being retinol and retinyl esters. Retinol has many benefits, but it is mostly known for its ability to mitigate visible signs of issues such as fine lines and wrinkles (ii).
How does retinol work?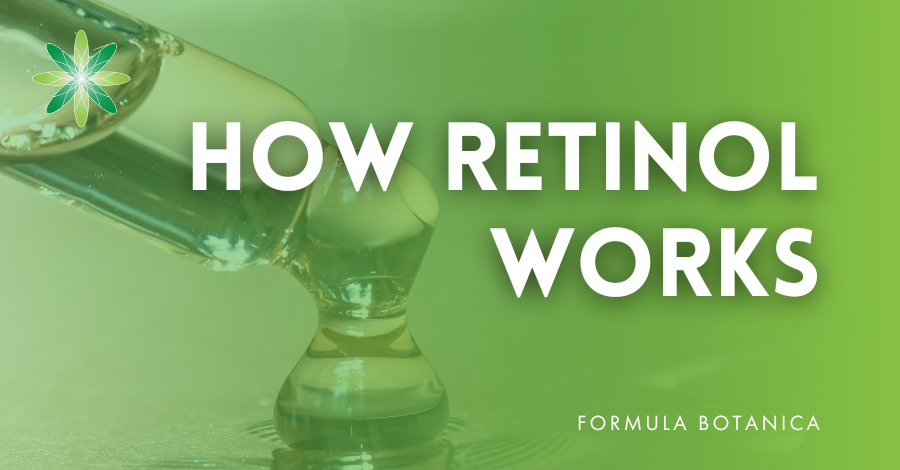 Retinol, along with other retinoids, needs to be converted into retinoic acid to function properly.
Retinoic acid activates retinoic acid receptors in the skin cells, which regulate gene expression. Think of gene expression as special instructions about what your cells need to produce. In this case, retinoic acid activates certain genes that lead to several beneficial effects on the skin, like increasing collagen production and preventing collagen degradation.
The retinoic acid action helps reduce the visible signs of wrinkles, acne and hyperpigmentation. It also increases cell renewal, improving skin texture and tone, and boosts the skin's firmness and elasticity. However, to achieve similar results to retinoic acid, retinol needs to be used at higher concentrations, which in turn may lead to skin irritation, redness, and dryness.
To learn more about skin ageing and retinoids, we recommend you check out our Certificate in Organic Anti-Ageing, which is a highly comprehensive course covering skin ageing, high-performance ingredients, and effective formulations to target mature skin.
What's the problem with retinol?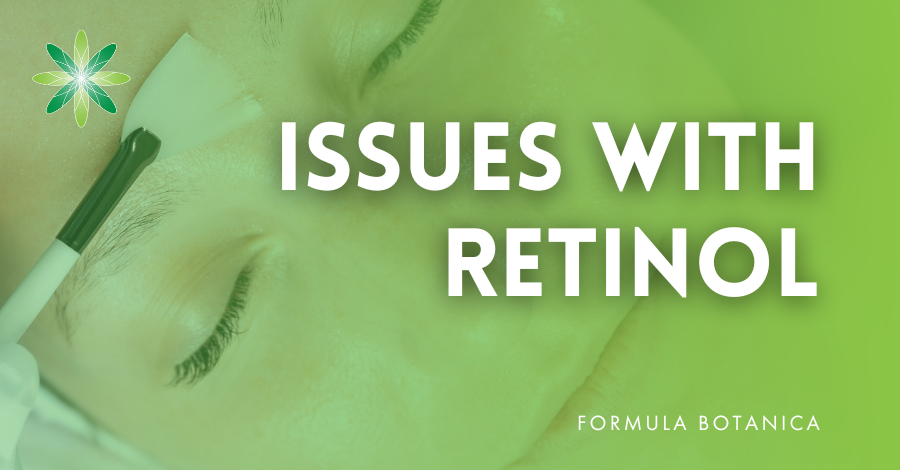 For both formulators and beauty consumers, retinol poses some core issues which give us a good insight into why there is ongoing research into natural retinol alternatives.
Retinol and sunlight
Retinol is very sensitive to light, heat, and air. It can degrade easily, leading to issues of formulation stability. It is also rendered inactive when exposed to sunlight, which is why cosmetics containing retinol should preferably be used at night. There are now some new delivery systems and stable retinol derivatives available, but these are less studied than traditional retinoids.
Additionally, retinol can also cause photosensitivity, making your skin more susceptible to sun damage and sunburn. For this reason, it is important to use sunscreen and avoid direct sun exposure when using retinoids. Retinol may also cause other skin reactions such as redness, burning sensations, peeling, and scaling; especially if you have sensitive skin.
Synthetic retinol vs natural
Another issue surrounding retinol is its synthetic origin. Many people are now looking for natural products, formulated with natural ingredients. Today, there is a naturally-derived version of retinol produced by the Swiss multinational manufacturer of cosmetic ingredients Givaudin using biotechnology. Givaudin's product offers the same benefits as synthetic retinol, but also has the same limitations.
If you're a more advanced formulator and would like to find out more about retinol and other retinoids, take a look at our Advanced Diploma in Organic Cosmetic Science.
Why consumers are looking for natural retinol alternatives
As consumers are becoming more aware of the cosmetic ingredients in their products, demand for high-performance natural ingredients is growing. As mentioned, people with sensitive skin are more prone to experience skin irritation when using retinol, making them more likely to seek gentler alternatives. Consumers looking to simplify their skincare routine are therefore looking for retinol alternatives that can be used both during the day and at night.
Check out these posts for more information on current beauty trends:
Podcast episode 172: Skintellectuals and the Rise of Informed Beauty Shoppers
Podcast episode 167: Spotting the Hottest Trends in Organic Beauty Formulation
Another reason why people are looking for alternatives is that retinol is not recommended for use by people who are pregnant or breastfeeding, due to the potential risks it poses to foetal development and infants. It is important to highlight that there is still insufficient research on most retinol alternatives to be able to assess their safety for use during pregnancy or breastfeeding. So, if you are currently pregnant or breastfeeding, talk to your doctor or dermatologist first.
Top 5 natural retinol alternatives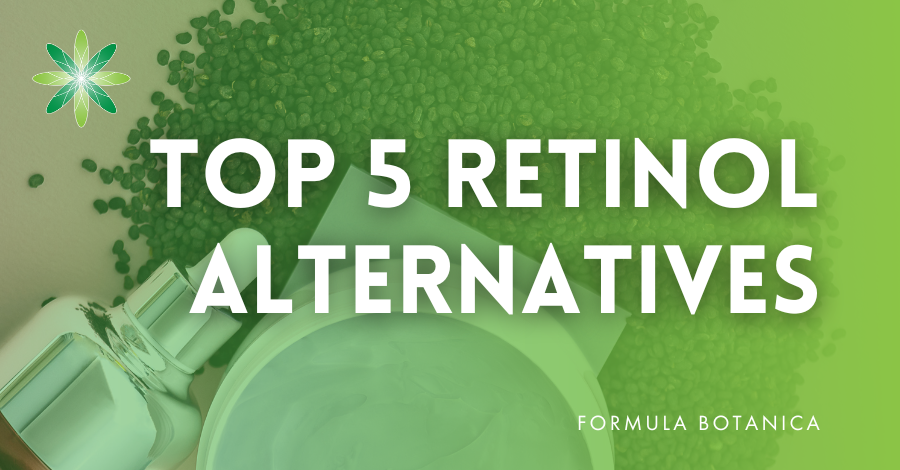 1. Bakuchiol: the most famous retinol alternative
INCI: Bakuchiol
Often called nature's retinol, bakuchiol is the most well-known of natural retinol alternatives. Extracted from the seeds of the babchi plant, bakuchiol (pronounced 'back-oo-chiol' after the Sanskrit name for the babchi plant) is one of the hottest ingredients in the natural beauty industry today. Incorporating bakuchiol into your cosmetic formulations could help boost your beauty business.
Native to Asia, the babchi plant has a long tradition of use in herbal, Chinese, and Ayurvedic medicine for the treatment of skin disorders. Bakuchiol was first isolated in 1966 from the seeds of the Psoralea corylifolia plant (also known as Cullen corylifolium), but its cosmetic use is relatively recent.
Bakuchiol has gained popularity as a cosmetic ingredient thanks to its marketing as a natural alternative to retinol and also on account of the rise in clinical studies providing evidence of the skincare benefits of this on-trend ingredient (iv).
Most of the current research concerns isolated bakuchiol, rather than babchi oil which only contains 3% of the bakuchiol compound. Use the isolated compound if you want to achieve similar effects to those offered by retinol. Checking the INCI name can help differentiate these ingredients. For some help on understanding INCI, see our Formulator's Guide to INCI.
While bakuchiol and retinol have very different chemical profiles, both work similarly on the skin, as they have similar gene expression profiles and stimulate cell turnover (v). Bakuchiol is a powerful antioxidant that stimulates collagen production, which in turn helps to reduce wrinkles and hyperpigmentation and increase the skin's elasticity. It presents similar effects to retinol with less skin irritation.
Overall, it's a great addition to skincare formulations for almost every skin type, and is a very simple ingredient to use (vi). You can use bakuchiol daily, morning and night, as it's not degraded by sunlight and doesn't cause sun sensitivity.
You could also combine bakuchiol with other high-performance ingredients, like vitamins or AHAs and BHAs. We suggest you look at these blog posts to learn more about these high-performance ingredients:
What is a Cosmeceutical
The Formulator's Guide to AHA and BHA in Skincare
While the research on bakuchiol shows potential, more is needed to substantiate the claims made for this ingredient. You can find out more about this ingredient in our dedicated Mini-Lab on Bakuchiol, at the Lab at Formula Botanica, our membership site which offers continual professional development for anyone interested in natural, organic formulation, ingredients and industry trends.
2. NovoRetin: an innovative retinol alternative
INCI: Pistacia Lentiscus Gum/Pistacia Lentiscus (Mastic) Gum (and) Lecithin (and) Pentylene Glycol (and) Glyceryl Caprylate/Caprate (and) Caprylic/Capric Triglyceride (and) Aqua.
NovoRetin is another great retinol alternative, and has a unique way of functioning. Unlike other retinol alternatives, NovoRetin inhibits the degradation of naturally-occurring retinoic acid and retains the natural retinoic acid levels on the skin. This ingredient is so promising that it received the Gold Award for Innovation Zone Best Ingredient at In-Cosmetics Asia.
It's a very gentle ingredient and great for beginner formulators to explore. It is both COSMOS and NATRUE approved. Find out more about these and other natural certification schemes below:
This water-soluble ingredient is derived from the mastic tree, and, according to the manufacturer, it can increase the amount of naturally occurring retinoic acid in the skin, leading to retinol-like effects. NovoRetin could also improve skin elasticity and density, reducing wrinkles and blemishes, and the visibility of pores. Unlike retinol, it is not a cause of photosensitivity, and it presents good stability. While there aren't any independent studies about this ingredient yet, it's an exciting retinol alternative to keep an eye on.
3. Hypskin: Retinol-like effects from algae
INCI: Hypnea Musciformis Extract (and) Sargassum Filipendula Extract (and) Glycerin (and) Benzyl Alcohol (and) Benzoic Acid and Sorbic Acid.
Hypskin is a very interesting retinol alternative that is derived from the algae Hypnea musciformis and Sargassum filipendula. It's a COSMOS-approved, water-soluble ingredient that claims to provide retinol-like effects due to the sulphated polysaccharides extracted from these algae.
According to studies conducted by the manufacturer, Hypskin has a similar cell renewal activity to retinol, mitigating the appearance of, for example, dark spots, fine lines, and wrinkles. These studies also claim that Hypskin stimulates microcirculation, reduces oiliness, provides radiance, and improves the skin's density, texture, and firmness. However, independent research is needed to confirm these findings.
4. RetinART: a marine retinol alternative
INCI: Water (and) Propanediol (and) Algae Oligosaccharides (and) Xantophylls (and) Lecithin (and) Lactic Acid.
RetinART is yet another great retinol alternative derived from algae, that is COSMOS certified and NATRUE approved. It is derived from the microalga Chlorella vulgaris and presents a similar structure to retinoic acid. The manufacturer claims it has the same benefits as retinol, but without triggering skin irritation.
It is a water-soluble ingredient derived from Mediterranean microalgae. As you may notice, many retinol alternatives on the market are sourced from marine organisms due to their high content of bioactive-based compounds. Marine ingredients are also trending, and The Lab has a Mini Lab dedicated to marine ingredients for cosmetics.
Clinical studies conducted by the manufacturer suggest that RetinART is more effective than retinol in firming and tightening the skin, which reduces the signs of fine lines, wrinkles, and hyperpigmentation. However, independent studies are needed to confirm its properties.
5. Retinaturel: a bio-fermented retinal alternative
INCI: Glycerin (and) Retinal.
Finally, we thought we would introduce you to a natural retinal alternative. Retinaturel is a natural alternative to retinal, a precursor to retinoic acid. This naturally-derived ingredient is partially soluble in water and presents a controlled delivery of retinoic acid, leading to fewer side effects.
This retinal alternative is COSMOS-approved and derived from Halobacterium salinarum, a microorganism that thrives in extreme conditions in high saline waters of pink salt lakes. To protect themselves from this harsh environment, they produce a variety of compounds, including retinal. This compound is then extracted from these microorganisms through biotechnology processes.
Natural retinol: a great way to boost your indie beauty
Retinol is now being replaced by plant-based retinol alternatives on account of their gentler nature and better stability. Unlike retinol, these alternatives may cause less irritation and yet still be effective in targeting issues such as fine lines and wrinkles. Keep in mind that most natural retinol alternatives still need a lot of research to confirm their safety and efficacy, especially their use in specific situations such as during pregnancy.
Natural retinol alternatives are a huge trend for you to explore as they come on the market. You will need to contact suppliers to get samples of these new ingredients. Bakuchiol , the most well known, still remains the easiest to source. By keeping up with the newest ingredients and trends, you can make your beauty brand stand out, and design truly unique products that meet the most recent market and consumer demands.
At Formula Botanica, we're here to help you achieve this, and our Lab membership site is well placed to keep you updated on ingredient and industry trends. The Lab gives you access to CPD-accredited monthly Mini-Labs on a variety of trending topics, as well as an extensive resources in its ingredient, formulation, and equipment libraries. You can learn more about plant-based retinol alternatives in our Retinol Alternatives Mini-Lab and in our Bakuchiol Mini-Lab. Register for the Lab at Formula Botanica to be first to hear when its next membership period opens.
Further Reading and references
(i) Sorg et al, 2006. Retinoids Cosmeceuticals.
(ii) Kafi et al, 2007. Improvement of Naturally Aged Skin with Vitamin A (Retinol).
(iii) Chaudhuri et al., 2014. Bakuchiol: a Retinol-Like Functional Compound Revealed by Gene Expression Profiling and Clinically Proven to have Anti-Aging Effects.
(iv) Wang et al., 2019. Bakuchiol as a Trendy Ingredient in Skincare: Recent Evidence.
(v) Dhaliwal et al., 2018. Prospective, Randomized, Double-Blind Assessment of Topical Bakuchiol and Retinol for Facial Photoageing.
(vi) Puyana et al., 2022. Applications of Bakuchiol in Dermatology: Systematic Review of the Literature.
FREE FOUNDATION COURSE
How to become an
Organic Skincare Formulator
By providing your details, you agree to receive additional educational & marketing emails from Formula Botanica, which further introduce our curriculum. Your data is never shared or sold. Read our
Privacy Policy
.
FREE TRAINING
How to become an
Organic Skincare Entrepreneur
Join over 100,000 other Formulators
By providing your details, you agree to receive additional educational & marketing emails from Formula Botanica, which further introduce our curriculum. Your data is never shared or sold. Read our
Privacy Policy
.
FREE TRAINING
How to become an
Organic Skincare Entrepreneur
Join over 100,000 other Formulators
By providing your details, you agree to receive additional educational & marketing emails from Formula Botanica, which further introduce our curriculum. Your data is never shared or sold. Read our
Privacy Policy
.
Leave us a comment
comments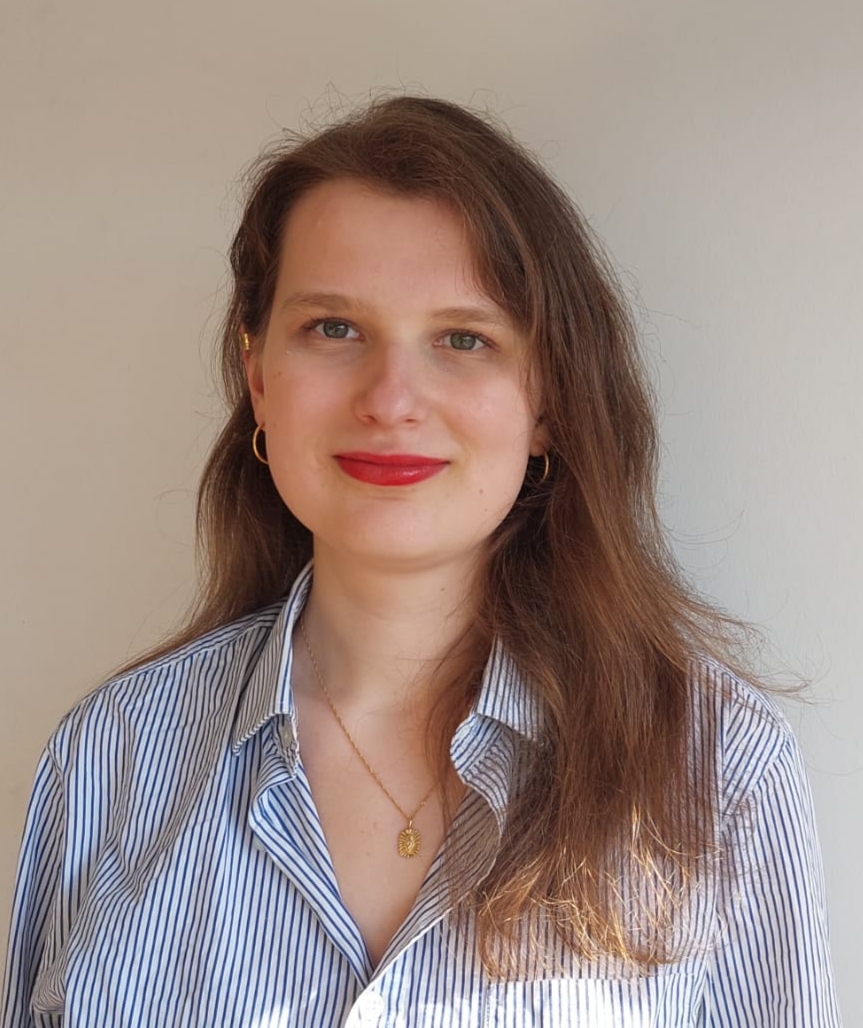 Ariane is a published journalist, blog writer, and content creator for Formula Botanica. Her areas of focus include beauty, human interest, and arts and culture. Ariane has also been a member of the Formula Botanica community since 2021 and is completing the International Skincare Entrepreneur Program.