The next time you go for a regular hair cut, take a moment to think about what happens to the waste hair you've just left behind. If you had a hair colour or highlights, then your visit has a larger waste footprint as it has generated left-over colourant, aluminium foils, and plastic waste from empty bottles.
Add to this the polluted water that goes down the salon drain and you might start to get alarmed at the environmental impact of your session of pampering and beautifying. There are over a million hair salons of all sizes in the USA alone creating waste, and a similar story happens the world over and across the beauty industry in nail bars, spas, barber shops and esthetician salons.
But, one person's waste is another's solution. In this guest episode, we hear from Shane Price, an eco-preneur with a background in molecular biology and biochem, whose salon visit for a hair cut over a decade ago gave him the motivation to come up with solutions to the environmental impacts of the beauty industry. Listen in as Formula Botanica CEO and host Lorraine Dallmeier discovers some astonishing ways Shane's Green Circle Salons are saving waste, one salon session at a time.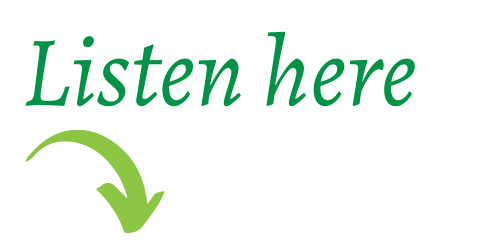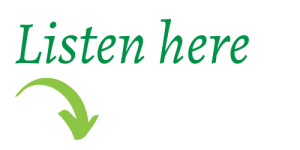 Subscribe on iTunes
Subscribe on Spotify
Subscribe on YouTube
Beauty salons create staggering amounts of waste. @FormulaBotanica podcast hears from @GCSalons eco-preneur Shane Price about incredible solutions to everything from waste hair to hair colour. #greencirclesalons #greenbeauty…
Click To Tweet
In this episode with Green Circle Salons, you will hear:
In North America alone, an estimated 877 lbs (just under 400 kg) of salon waste is created every minute. That's some 420,000 lbs (around 195,000 kg) a day. This is a massive challenge, but Green Circle Salons is not deterred.
Launched in 2009, the Green Circle Salons' initiative now has 4,000 participating salons and some 16,000 "waste warriors" who are adhering to its programmes that are customised for all sizes of salons from single-artist owned to big brand chains.
A big fear of salon owners is that adding $2 more to guests' bills to cover responsible waste programmes will harm their business. In fact, experience has shown that Green Circle Salons can add incremental revenue – in one case $225K more – by attracting like-minded customers who want to do right by the planet.
Green Circle's mission is salon-centric. It helps salons become genuinely green by guiding their waste diversion, ensuring they have revenue mechanisms to support the costs of new, eco-friendly practices, and also know how to communicate Green Circle Salon benefits to those who matter most – their families and customers.
Key takeouts include:
Taking waste hair as an example, Shane explains how it breaks down in landfill emitting methane, a greenhouse gas. One innovative, circular-economy solution uses waste hair mixed with plastics to create styling combs.
Once salons measure their waste and are aware of the amount of product literally going down the drain, they shift mentality and manage to address waste issues at source, recouping overheads.
In another example, a Vancouver salon worked out that 30% of its customers chose their services because they are actively participating in Green Salons' programmes.
"We can make people look beautiful, but not if that comes at a cost to the beauty of the plant". Shane's vision for Green Circle Salons is of each division of the beauty industry and every salon, the world over, taking responsibility for its environmental impact, and in doing so, encouraging us – as citizens and their guest – to play a role in their green transition too.
Meet our guest: Shane Price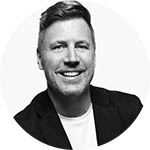 Shane Price is an eco-preneur and the tour de force behind the Green Circle engine. With a background in molecular biology and biochem, he is committed to protecting the environmental integrity of our planet, and exploring ways that people in urban settings can live sustainably. Shane has a natural ability to bring the right people to the table, and the determination to bring vision to life. Shane started Green Circle Salons in 2009 after working with a team of salon professionals and manufacturing insiders to gain an understanding of the need for a solution to the environmental impacts of the beauty industry.
Find Green Circles Salons at:
Website: Green Circle Salons
Instagram: @GreenCircleSalons
Facebook: Green Circle Salons
---
If you want to hear more about some of the topics we covered, please do delve back into the podcast archives. Go and listen to:
Episode 77, in which Lorraine interviewed Anna Teal of the British Beauty Council to talk about their 'Courage to Change' report on sustainability in the wider beauty industry.
Episode 69 in which Lorraine and colleague Ana Green explore the concept of biodegradability in beauty.
Episode 117, an interview with the Founder of rePurpose Global, Peter Wang Hjemdahl, on whether the beauty industry can ever go plastic-free.
Thank you for joining us for this episode of the Formula Botanica Green Beauty Conversations podcast. If you enjoyed listening, please share, subscribe and review this episode on
iTunes
,
Spotify
or
Youtube
so that more people can enjoy the show. Don't forget to follow and connect with us on
Facebook
,
Twitter
and
Instagram
.
Leave us a comment
comments