In this episode, we're delving into an issue that lies not only at the heart of the green beauty industry, but one that we raise in our conversations time and again on this podcast – sustainability and tackling plastic waste.
When we come across innovative answers and practical solutions to help reduce plastic waste in the beauty industry that are also within reach of small, indie beauty businesses, we are keen to explore them and spread the word about how they deliver on their promise.
Podcast host and Formula Botanica CEO Lorraine Dallmeier is joined by Dr Suvi Haimi, CEO and Co-founder of Sulapac, a pioneering company based in Finland that is on a mission to replace conventional plastic with sustainable alternatives.
We're proud to say that some of our graduate beauty founders and brands are already using Sulapac's packaging and contributing to a plastic-free future in the beauty industry. If you wish to follow their lead, we encourage you to listen in to our interview with Suvi as we explore the innovative ways Sulapac is combating plastic waste and contributing to a greener planet.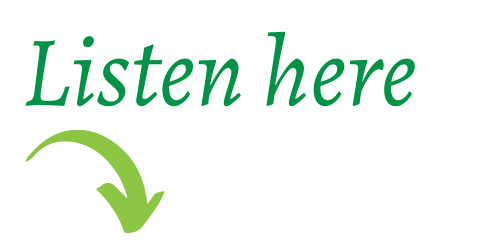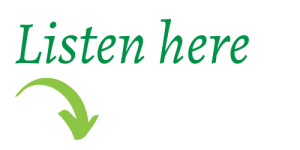 Subscribe on iTunes
Subscribe on Spotify
Subscribe on YouTube
In this episode with Suvi Haimi of Sulapac, you will hear:
How Sulapac develops materials that offer the benefits of plastic without its environmental downsides, in particular microplastic pollution.
The alarming statistics of plastic production and its impact on health and ecosystems. Sulapac busts the myth that recycling plastic is a viable solution to plastic waste.
About Sulapac's diverse product range, including biodegradable and reusable materials, beyond cosmetic packaging.
Insights into Sulapac's collaboration with major brands like Chanel and Shiseido and their work with smaller, independent brands.
About the challenges and opportunities in a changing industry and consumer perceptions towards sustainable packaging.
Suvi's vision for Sulapac's future in contributing to environmental sustainability.
Key takeouts include:
Sulapac's mission and approach to combatting the global plastic waste crisis.
The need for systemic change in the plastic industry and waste management.
Sulapac's innovative approach in using post-consumer and post-industrial waste for creating biodegradable polymers.
The importance of educating brands and consumers about sustainable packaging alternatives.
Sulapac's efforts in facilitating closed-loop recycling systems and its impact on reducing plastic waste.
Meet our guest – Suvi Haimi, CEO and Co-Founder of Sulapac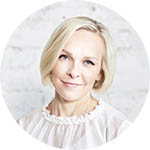 Suvi Haimi, with her unique expertise and passion for sustainable solutions, has led Sulapac to become a frontrunner in the fight against plastic pollution. With a background in biochemistry and pharmaceutical sciences, Suvi combines scientific knowledge with a deep commitment to environmental stewardship. Under her leadership, Sulapac has been recognised globally for its innovative and eco-friendly packaging solutions.
Links to find out more about Suvi Haimi and Sulapac:
Sulapac Website
Suvi Haimi on LinkedIn
Sulapac on Instagram
If you enjoyed this episode on sustainable packaging and alternatives to plastic in beauty, do delve back into the podcast archives. Go and listen to these related episodes and topics:
Episode 143: The brand creating mascara tubes to last 2,500 years.
Episode 117: Should beauty go plastic free?
Episode 118: Plastic is not the enemy – we are.
Episode 115: The microplastics hiding in your cosmetics.
Episode 112: The dirty business of beauty waste.
Episode 93: Innovative beauty packaging with mushroom and seeds.
Thank you for joining us for this episode of the Formula Botanica Green Beauty Conversations podcast. If you enjoyed listening, please share, subscribe and review this episode on
iTunes
,
Spotify
or
Youtube
so that more people can enjoy the show. Don't forget to follow and connect with us on
Facebook
,
Twitter
and
Instagram
.
Leave us a comment
comments