Solid cosmetics are growing in popularity in line with our desire for less-is-more skincare and to do right by the planet. They can be multi-use, potentially use less water in their manufacture, strip out water as a "filler" in their formulation, and may not need preservatives. As they are waterless, they can be less weighty to ship thanks to their minimal packaging.
For all their virtues, however, solid formulations are often thought of as fun, cheap and disposable and not attractive enough to deliver high-performance skincare. However, there are innovative, forward-thinking cosmetic brands that are daring to reframe solid formulations to appeal to a more luxury beauty market.
When we heard of the solid cosmetics brand SBTRCT, we knew we had to find out their secret of making solid beauty not just the norm, but the luxury norm too. In this episode, Formula Botanica CEO and podcast host Lorraine Dallmeier talks to SBTRCT founder Ben Grace about his mission to disrupt the beauty industry and show us that anything is possible – even a facial serum bar, perhaps.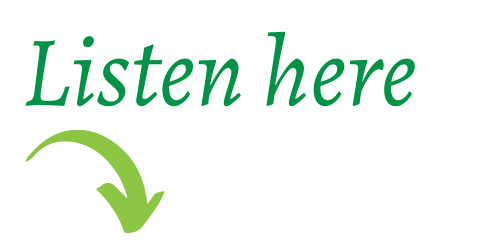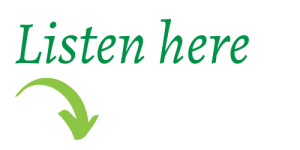 Subscribe on iTunes
Subscribe on Spotify
Subscribe on YouTube
Solid skincare that isn't soap by another name? @FormulaBotanica podcast talks to the pioneering founder of high-performance solid beauty brand @SBTRCT_skincare. #sustainablebeauty #solidcosmetics #solidskincare
Click To Tweet
In this episode with Ben Grace of SBTRCT, you will hear:
How after almost two decades working in marketing and personal care companies, SBTRCT founder Ben Grace wanted to create his own skincare brand – one that could differentiate itself not only to simply stand out in a crowded marketplace but also by making a positive impact on the planet all the way from its formulations to its packaging and product use.
By asking himself what a truly sustainable beauty brand would look like, Ben came up with the SBTRCT ethos of "less is more," which is expressed in the brand's "minus equals plus" tagline.
Ben believes the future of consumerism will need us to place value on fewer, but better and more sustainable products of real purpose in our lives. Stripping out the waste lies at the core of SBTRCT's mission.
In researching the SBTRCT concept, Ben found plenty of people are already making a conscious effort to buy sustainable products and reduce consumption, but their ethics stopped "at the bathroom door". SBTRCT was born out of a real consumer desire for sustainable skincare that was easy to use yet offered the high-performance products the market wanted.
Key takeouts include:
SBTRCT's first products were the "bookends" of people's skincare routine – the daily cleanser and moisturiser. Ben realised that if these two core products could succeed in a wildly different form as high-performance solid cosmetics, then there was scope to bring further innovation in solid cosmetics to market.
Solid products are often seen simply as soap by another name, with all the issues that come with using solids in a bathroom environment. SBTRCT took on the challenge at the outset by inventing practical, innovative, bio-based containers to help consumers handle and use their solid products and thereby ensuring the high-performance, luxury, aesthetic maintained.
The market for solid beauty products has room for innovation, especially as the products, by their very nature, visibly demonstrate sustainability in action.
Ben knew that there was little point in launching yet another brand offering liquid, high-performance skincare. SBTRCT has gained industry and media attention on account of pioneering solid formats to carry high-performance ingredients like retinoids and vitamin C. SBTRCT's night balm is a world-first as a solid retinoid product.
Meet our guest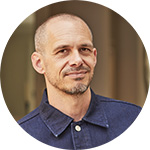 Ben Grace is the founder of SBTRCT – an award-winning solid skincare range that uses the best-proven ingredients to deliver everything your skin needs, without the waste the planet doesn't. With 20 years experience building disruptive consumer brands, Ben's passion lies in sustainability, innovation and design.
SBTRCT was founded in 2020 based on one guiding principle: less is more. Ben believes that by stripping out the things we don't need in life, we are more able to love the things we've made a conscious choice to keep. SBTRCT's mission is to create the highest-performing, expert skincare with the lowest environmental waste.
Negating the need for water-based formulations and fragranced with a blend of natural essential oils, SBTRCT is zero-plastic, palm oil free, cruelty-free and suitable for vegans. SBTRCT was awarded Best Zero Waste Brand in the 2022 Marie Claire Sustainability Awards.
Find out more:
Website: Sbtrct.co.uk
Instagram: @sbtrctskincare
Offer: enter "formulabotanica" at Sbtrctskincare on checkout to get a free accessory with your skincare product.
Thank you for joining us for this episode of the Formula Botanica Green Beauty Conversations podcast. If you enjoyed listening, please share, subscribe and review this episode on
iTunes
,
Spotify
or
Youtube
so that more people can enjoy the show. Don't forget to follow and connect with us on
Facebook
,
Twitter
and
Instagram
.
Leave us a comment
comments